CUHK Business School Launches Hong Kong's First MSc in Actuarial Science and Insurance Analytics Programme to Nurture High-calibre Actuaries for Asia's Growing Market Demand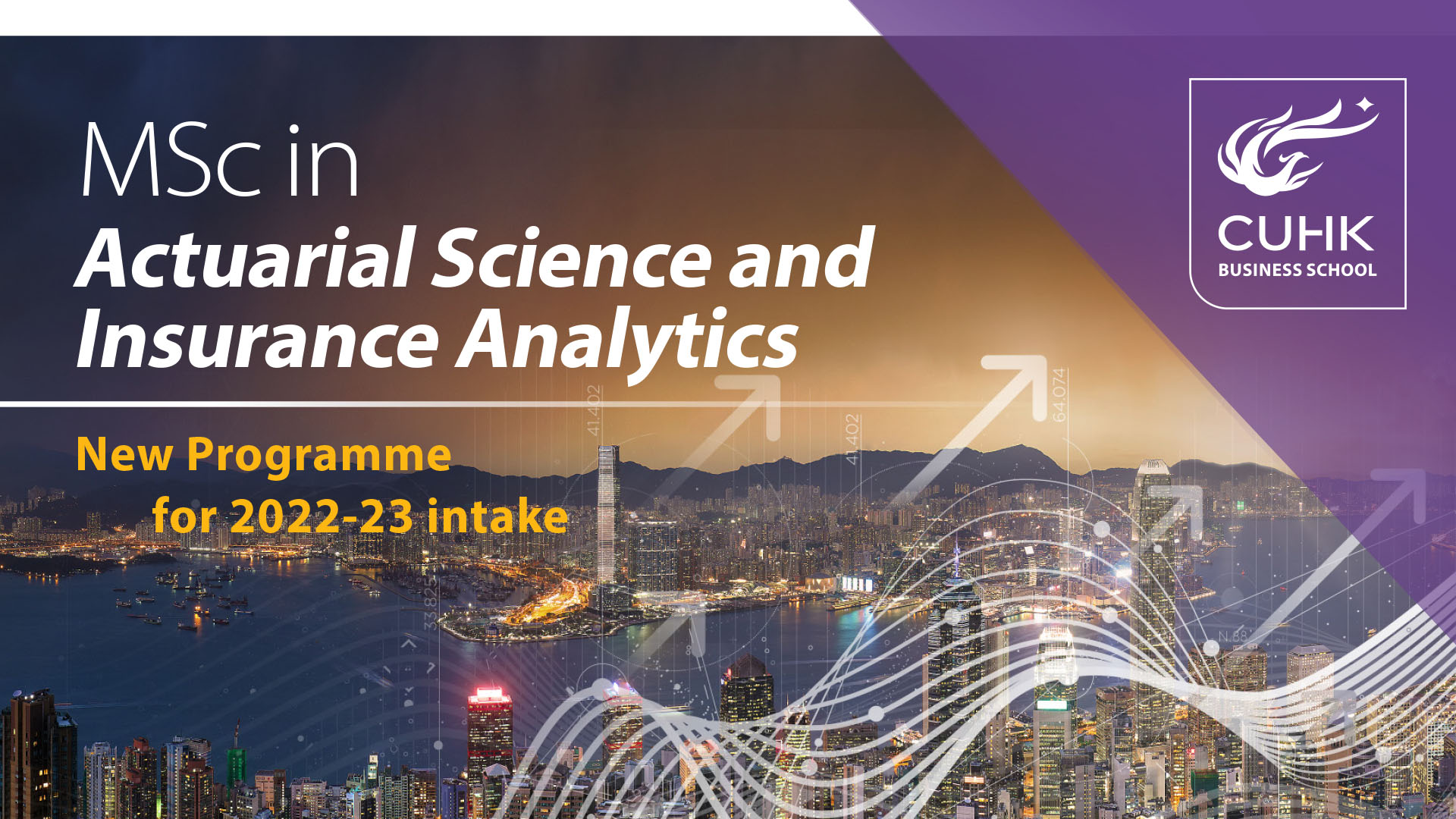 CUHK MScASI is a one-year full-time pre-experienced postgraduate programme. Following the Education Syllabus by the International Actuarial Association, the MScASI curriculum is tailored for fresh graduates and early-career professionals from science and engineering background, who aspire to lay a solid foundation in insurance knowledge, actuarial science, mathematics and statistics. The programme helps students develop adaptable skills for a variety of actuarial or analytical roles in insurance companies, banks, consulting and accounting firms, financial institutions, InsurTech startups and regulatory bodies. Students can also gain regional insights into the insurance markets of Hong Kong and mainland China. To cope with the digital transformation trends, CUHK MScASI will equip its students with innovative and contemporary InsurTech skills that will disrupt the insurance industry with the advent of artificial intelligence, blockchain and actuarial modelling technologies.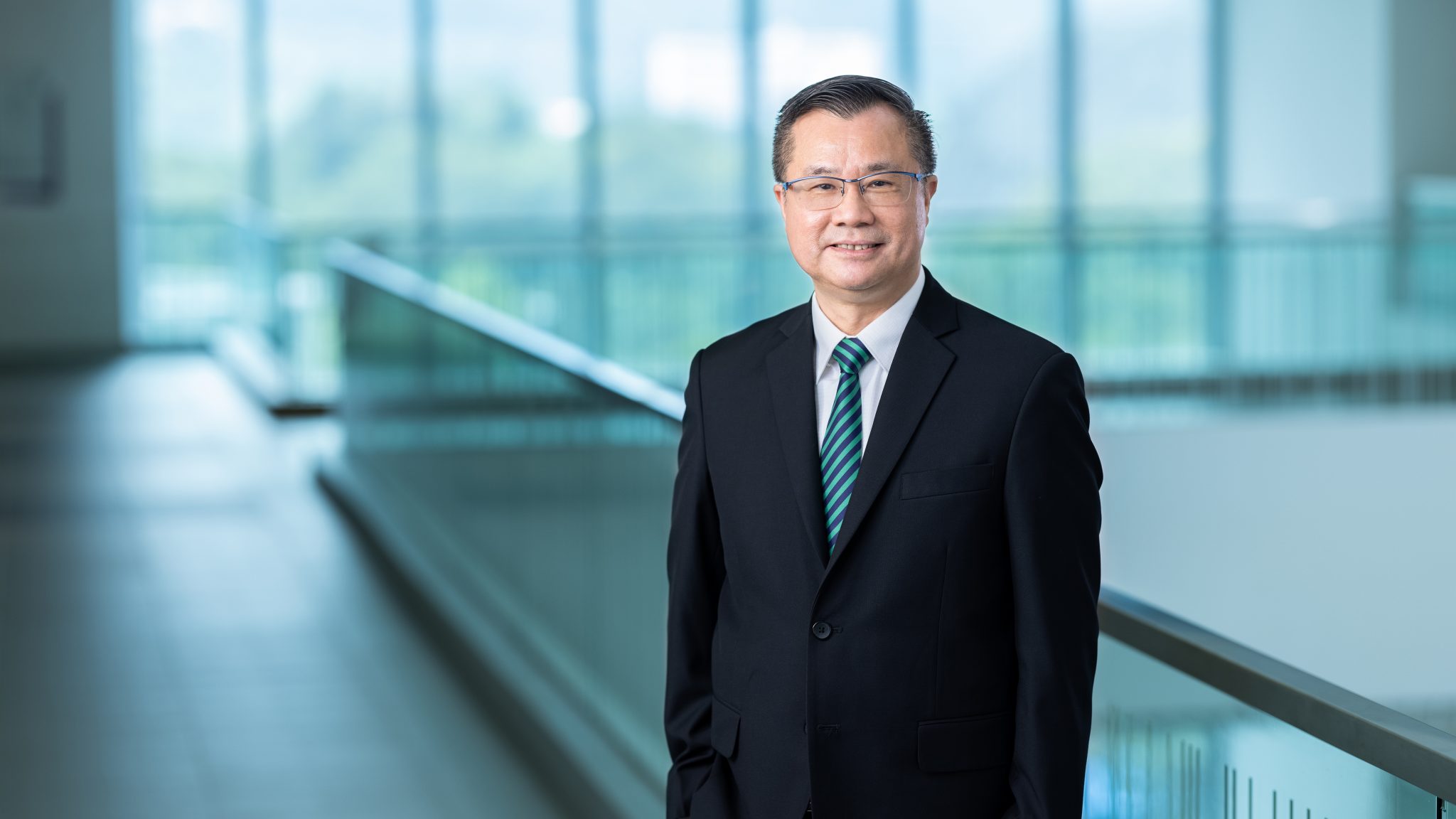 Prof. Wai-sum Chan, Director of MScASI Programme and Professor of Department of Finance at CUHK Business School
Prof. Wai-sum Chan, Director of MScASI Programme and Professor of Department of Finance at CUHK Business School, said: "Actuary is among the professions in the Talent List of Hong Kong that is highly sought-after for Hong Kong's economic development. The city strives to expand its role as a regional insurance hub and a global risk management centre by leveraging on opportunities from the Belt and Road Initiative and the Greater Bay Area development. It is expected that actuaries will be in huge demand in Hong Kong, mainland China and even Asia, and our students will gain competitive edge for careers such as actuaries, InsurTech specialist, insurance underwriter and enterprise risk manager."
As one of the foremost universities in Asia offering education in actuarial science, CUHK launched its BBA in Insurance, Financial and Actuarial Analysis (IFAA) programme in 2002. Since 2011, the IFAA programme has been recognised by the Society of Actuaries as a Center of Actuarial Excellence. Modelled after IFAA, CUHK MScASI enjoys the same international recognition as the undergraduate programme. The programme is tailor-made to prepare students for associate-level professional examinations administered by the Society of Actuaries in the US and the Institute and Faculty of Actuaries in the UK. Students will be trained to the highest standards stipulated by leading actuarial bodies, enabling them to join the profession by attaining globally recognised qualifications upon graduation.
CUHK Business School provides a wide variety of scholarships and fellowships for students who demonstrate exceptional academic accomplishments and professional qualifications. Admission scholarships will be offered to applicants with strong profiles and interview performance. A new fellowship scheme will also be launched to award local students with outstanding academic performance, professional qualifications, relevant working experience and achievements in other areas.
Please visit https://bit.ly/2Zr1mMT to learn more about CUHK MScASI.