CUHK Hosts Harvard University's Largest Conference in Asia Pacific for 500 Students from over 60 Countries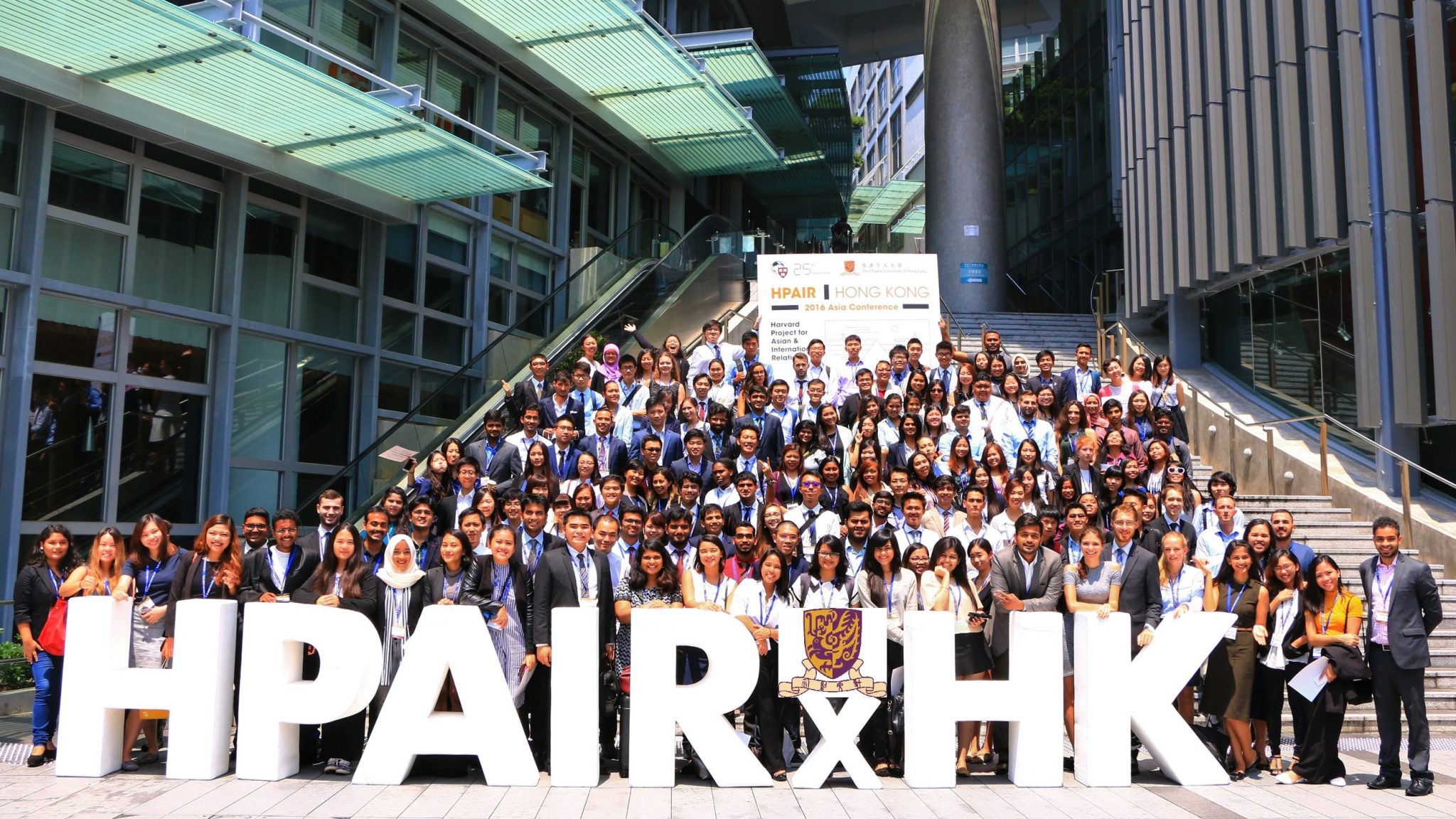 Following a highly competitive world-class bidding process, an undergraduate student team from The Chinese University of Hong Kong (CUHK) won the honour of hosting the Harvard Project for Asian and International Relations (HPAIR) 2016 Asia Conference on CUHK campus again, after 17 years.
Celebrating its 25th anniversary this year, HPAIR Asia Conference is Harvard University's largest annual student event in the Asia-Pacific region, bringing together over 500 delegates from the world's foremost universities and leaders in various fields to discuss the most pressing global issues across a wide spectrum, from business and sustainability, to entrepreneurship, humanitarian affairs and diplomacy. Since 1991, this conference has been held in a different Asian city every year. This year, with the theme of 'EMPOWER', the HPAIR Asia Conference will be held in CUHK from 19 to 23 August, inviting over 90 speakers including renowned academics, business professionals, and political leaders.
Empowering Young Leaders to Shape Asia's Future
HPAIR is a student-run organisation of the Harvard University Faculty of Arts and Sciences. The HPAIR Asia Conference is a 5-day program which aims to provide a dynamic forum of exchange on international issues vital to Asia, foster long-term relationships among young leaders from around the globe, and connect talented delegates with some of today's leaders in academia, business and government. Through plenary sessions, panels, keynotes, workshops, and case studies, the conferences provide valuable opportunities for discussion about the many challenges and trends across the international landscape, including political, social, economic, cultural, and business features.
The bidding process for the HPAIR Asia Conference hosting began a year ago. After submitting a nearly 200-page proposal to the HPAIR Executive Board, many rounds of video conference interviews were conducted. Amid intense competition from top-class student teams from Australia, India and Korea, to name but a few, representatives from CUHK outperformed them and won the bid on behalf of Hong Kong. The organizing committee comprises 39 undergraduate students from different academic departments at CUHK who aspire to connect young leaders from around the globe and empower each other to change the world. Moreover, the team has successfully secured and offered over 50 scholarships to HPAIR delegates, which is a tremendous and unprecedented achievement.
Prof. Joseph J.Y. Sung, Vice-Chancellor and President of CUHK, said, "I'm so proud that our students have won the bid to host such a large-scale and prestigious international event here in CUHK. A global mindset is an essential quality for our young leaders. HPAIR is definitely a valuable event for raising students' awareness and for broadening their horizons on issues in Asia and globally. I'm sure all participants in HPAIR will have influential exchanges and gain inspiration that will lead new thinking about life, careers and our world. This can only contribute to shaping a better future."
Distinctive features about HPAIR 2016 Asia Conference
Some distinguished international speakers attending the event include Dr. Han Seung-soo (Former Prime Minister, Republic of Korea; Former President of the UN General Assembly), Ms. Tawakkol Karman (2011 Nobel Peace Prize Laureate; Yemeni journalist and politician), Mr. John Chen (Executive Chairman and Chief Executive Officer of BlackBerry Limited), Prof. Sir James Mirrlees (1996 Nobel Laureate in Economic Sciences), and Mr. Daniel Trust (LGBT advocate; Rwandan genocide survivor). Some local heavyweights include Prof. Joseph Sung (Vice-Chancellor and President of CUHK), Mr. Antony Leung (Former Financial Secretary of Hong Kong SAR), Dr. Victor Fung (Chairman of Li & Fung Group), Ms. Poman Lo (CEO and Founder of Century Innovative Technology, Vice Chairman and Managing Director of Regal Hotels Group), Prof. Frederick Ma (Chairman of MTR Corporation Limited) and Mr. Allen Ma (Former Chief Executive Officer, Hong Kong Science and Technology Parks Corporation).
Unlike conventional conferences, the HPAIR Asia Conference 2016 hosted by CUHK comprises various innovative sessions which make a real impact on both participants and society. These will include the Impact Challenge where delegates will form teams to tackle one of the biggest challenges in Asia through actualizing their ideas on current real cases provided by the conference partners including Huawei, Deloitte, Liberty Asia, and the Hong Kong Policy Research Institute; HPAIRx, a TED-style sharing session by participating students; the Career Fair which serves as a dynamic platform for corporate representatives and young talents to share their career aspirations. Delegates will also be introduced to the job market and entrepreneurship environment in Hong Kong. Throughout the 5-day program, a series of social tours and cultural activities will also be available for delegates from around the world to understand Hong Kong from a completely different perspective.
To echo the Conference's theme 'EMPOWER', the CUHK student organizers introduce a 6-month Mentorship Programme. Sponsored by Hong Kong Jockey Club Charities Trust and partnering with Teach4HK, the programme connects local underprivileged secondary school students to HPAIR delegates possessing good mentoring qualities and a passion to serve.
Venus To, Deputy Executive Director, Director of Marketing and Communications of HPAIR Asia Conference 2016, also an undergraduate student (International Business and Chinese Enterprise program/Year 3) of CUHK, said, "Through the event, we hope to encourage the city's dreamers to go out there and pass on the spirit of empowerment to not just the local community, but the entire region. It is not just about Hong Kong and mainland China, but about Asia and the world. And it's about giving young people a platform to connect with one another."
For more information on the conference, please visit: www.hpair.org.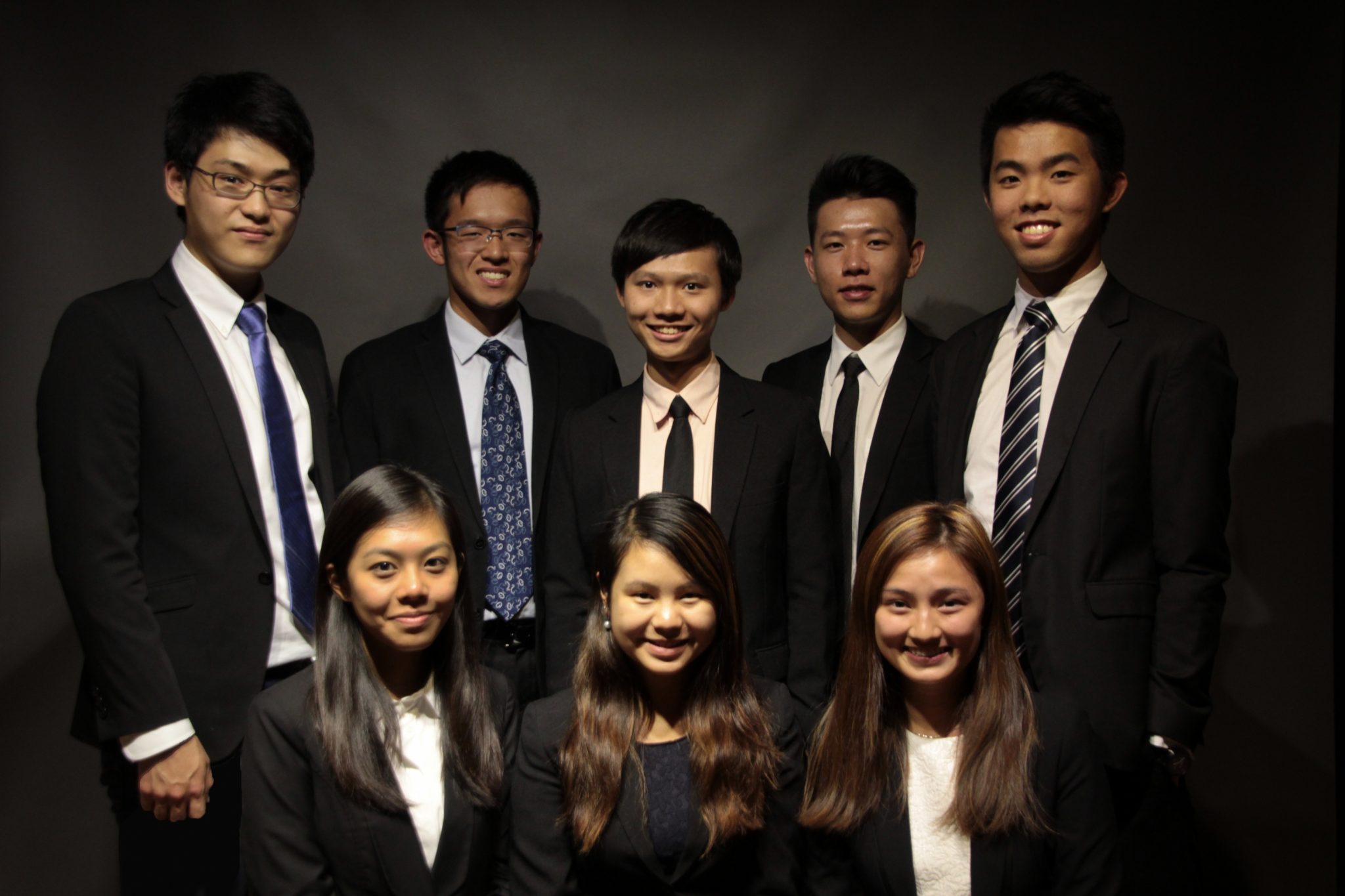 The HPAIR Asia Conference 2016 organizing committee members posed for a group photo. Jasmine Jim, Deputy Executive Director & Director of Delegate Relations (IBCE / Year 4) and Venus To, Deputy Executive Director & Director of Marketing and Communications (IBCE / Year 3) [the second and third ones from the left in the front row]; Charles Wu, Deputy Executive Director & Director of Finance (fresh graduate of Integrated BBA); John Liu, Co-Director of Operations (Integrated BBA / Year 4); Christopher Wong, Executive Director (IBCE alumnus, Class of 2013) and Alvin Cheung, Co-Director of Corporate Relations (fresh graduate of IBCE) [the first, second, third and fifth ones from the left in the second row]
This press release was first published in the CUHK website on 11 August, 2016, and it is also available in Chinese.
Christopher Wong, Executive Director of HPAIR 2016 Asia Conference and an alumnus of the International Business and Chinese Enterprise (IBCE) program and Venus To, Deputy Executive Director, Director of Marketing and Communications of HPAIR Asia Conference 2016 and a year-3 IBCE student have also written an article to share the reasons why they want to hold the HPAIR 2016 Asia Conference at CUHK. Please click here to read the article.