Congratulations to our graduates on achieving a huge milestone! This autumn, 767 undergraduate and 1,068 postgraduate students completed their studies at CUHK Business School and became part of our 36,000-strong global alumni community.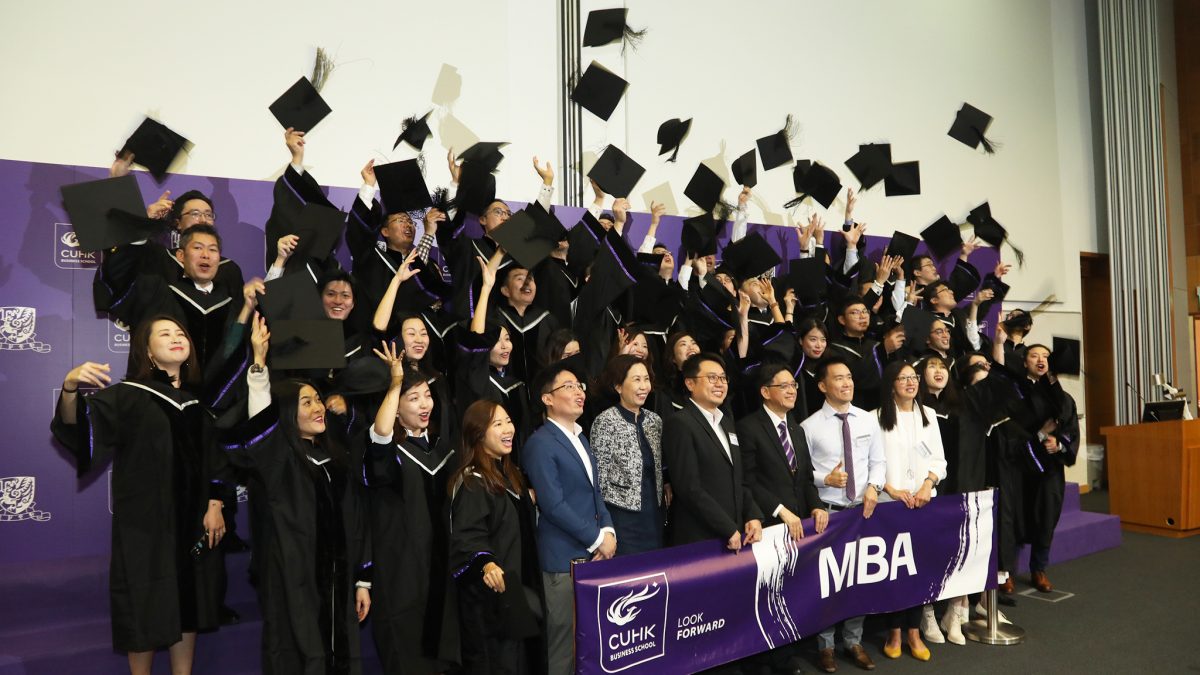 To mark the occasion, The Chinese University of Hong Kong (CUHK) Business School organised a special Graduates' Reception in Cheng Yu Tung Building on 9 November 2019. After the Master's Degree Graduation Ceremony, graduates and their families, friends and teachers were welcomed to the reception to celebrate together.
The graduates enjoyed themselves thoroughly, taking memorable photos with their families and friends, as well as class photos with their teachers at the fun photo booths. The carnival-like refreshments were very popular, especially the freshly-made popcorn and cotton candy. At the souvenir counter, graduates chose from a range of university memorabilia – everything from ties, scarves, USB memory sticks and folding travel cups, to umbrellas, environmental bags, T-shirts and hoodies. They also tried their chances with the claw machine, and a few lucky graduates won special gifts to take home and cherish.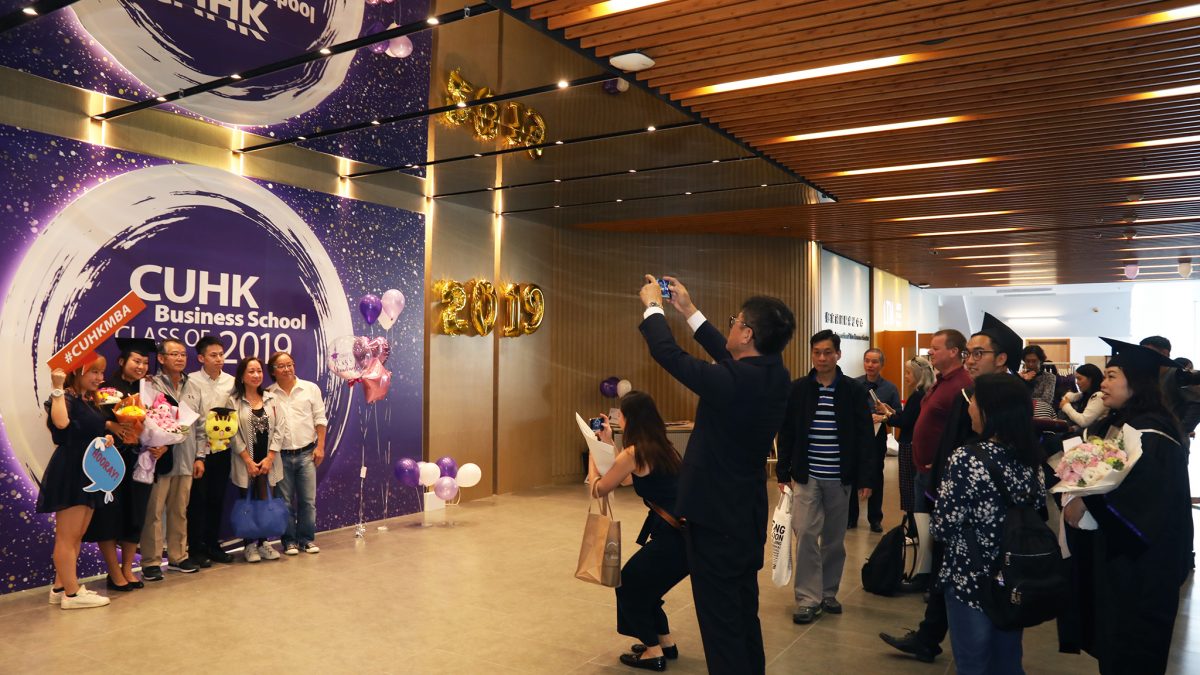 Ms. Florence Lai, Alumni and Corporate Affairs Director, remarked, "It was a wonderful day filled with fun and laughter, and a perfect way for graduates to celebrate their achievements with their loved ones."  Congratulations again to our graduates and wish them well as they embark on an exciting new chapter in life. We look forward to reconnecting at alumni events in the near future.
CUHK Business School is proud to count this brilliant group of high achievers as our alumni and we look forward to seeing the positive impact they will make in society going forward.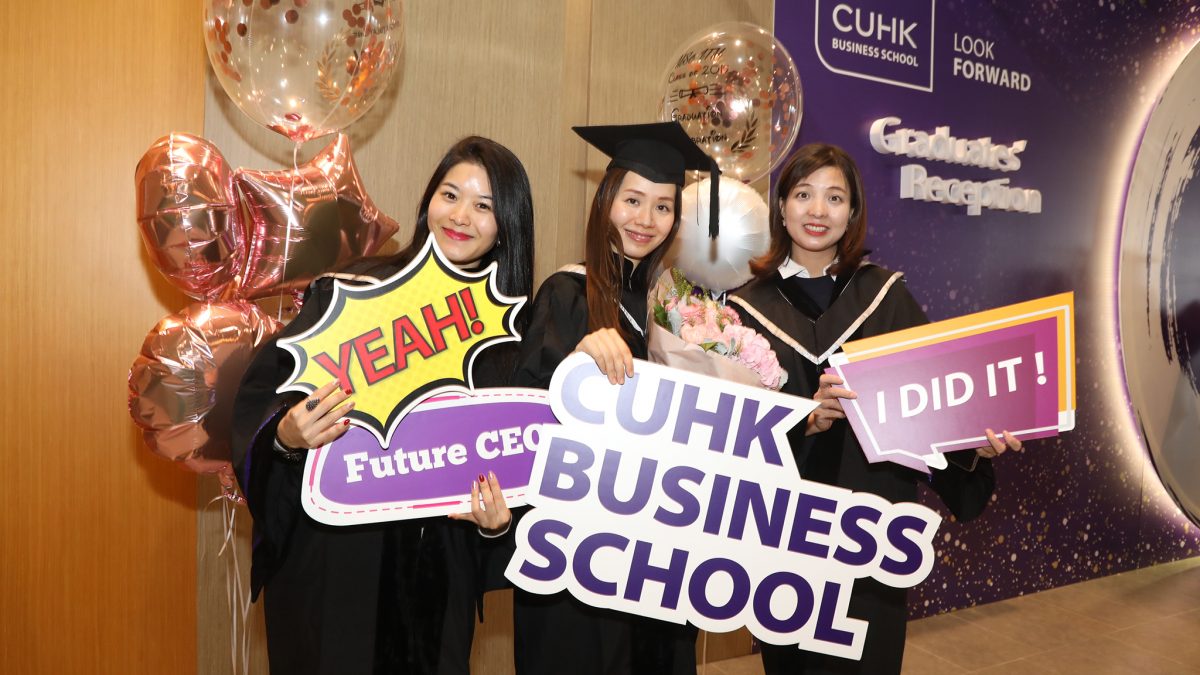 Click here to view the photo album.
The original article is first published in the CUHK Business School Alumni Portal. The article was edited by CUHK Business School's Marketing and Communications Office with permission from the Alumni and Corporate Affairs Office.