CUHK Business School Appreciates 50 Committed Alumni at the MBA Elite Mentorship Programme Appreciation Dinner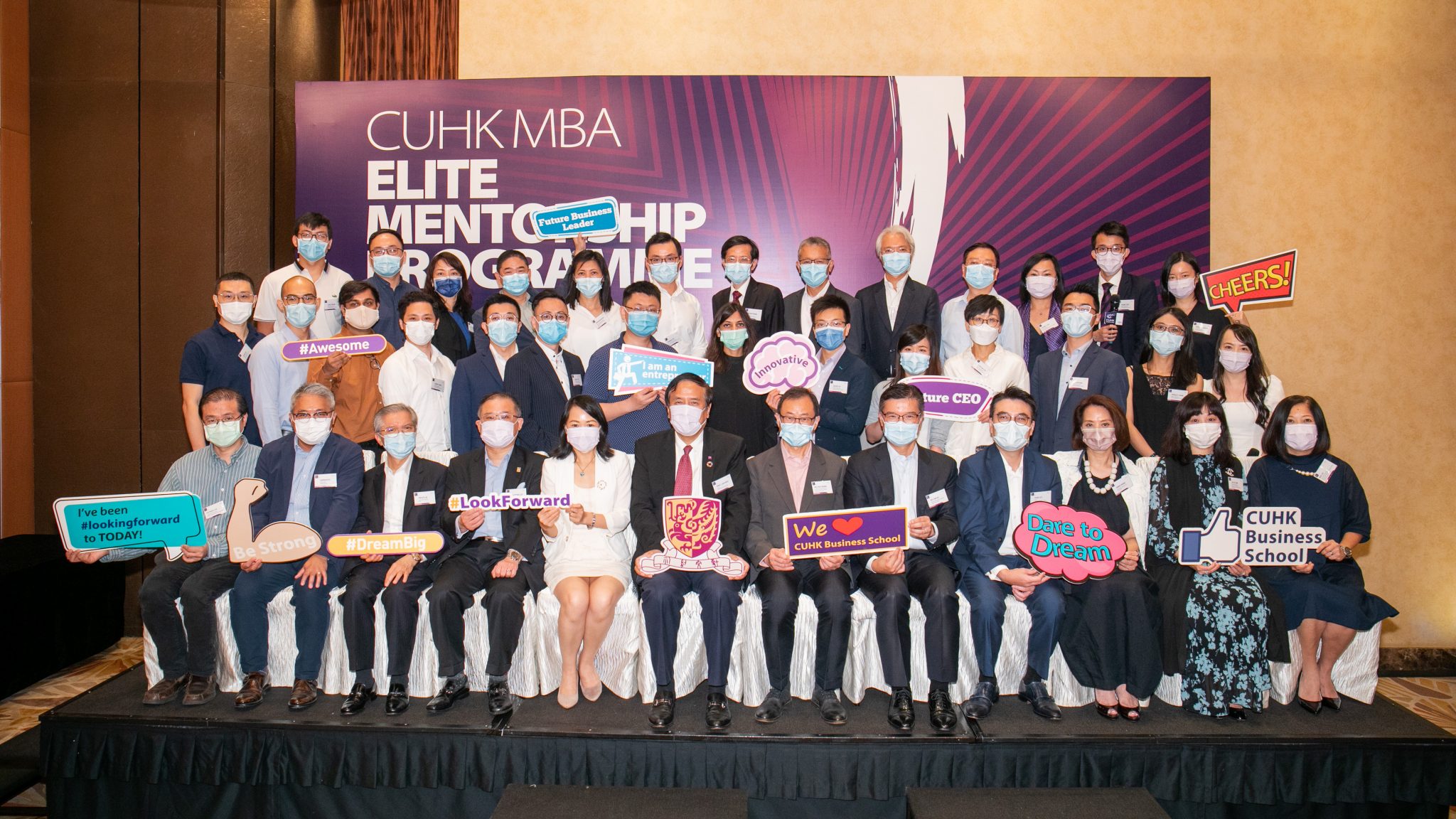 The MBA Elite Mentorship Programme (EMP) Appreciation Dinner was successfully held on 16 July at Hyatt Regency Hong Kong, connecting over 50 mentors, mentees and faculty members of The Chinese University of Hong Kong (CUHK) Business School physically and virtually. The School leveraged on this event to express its heartfelt gratitude to all the alumni for taking time out of their packed schedule to mentor and coach its current MBA students.
Organised by the CUHK MBA Alumni Association and CUHK MBA, EMP offers an invaluable opportunity for full-time and second year part-time students to receive individual coaching and guidance from seasoned professionals and to apply classroom learnings to the workplace. Over the past year, MBA students learnt their ropes from 50 senior alumni who are movers and shakers in a wide range of sectors, including banking and finance, business consulting, FMCG, healthcare, information technology, insurance, investment, logistics, property development, energy/utilities etc. Amassing mentors with a variety of profiles means students could enjoy a large pool of expertise to draw upon. Many of the mentors are top-notch business leaders such as C-suite executives, managing directors, general managers, presidents and unit heads from leading home-grown and multinational companies as well as founders from successful start-ups. This supportive mentor-mentee relationship enables mentees to grow their professional network and gain invaluable insights into specific jobs, career paths, corporate cultures, and more.
Debuted on 18 October 2003, EMP has been an essential part of CUHK MBA that offers students the opportunity to benefit from former graduates' real-life experience and wisdom. By having mentors share their guidance and insights into the business world, EMP makes a valuable contribution in business leaders for the future.