CUHK Business School Graduates triumph at HKICPA Qualification Programme Examinations and ACCA Examinations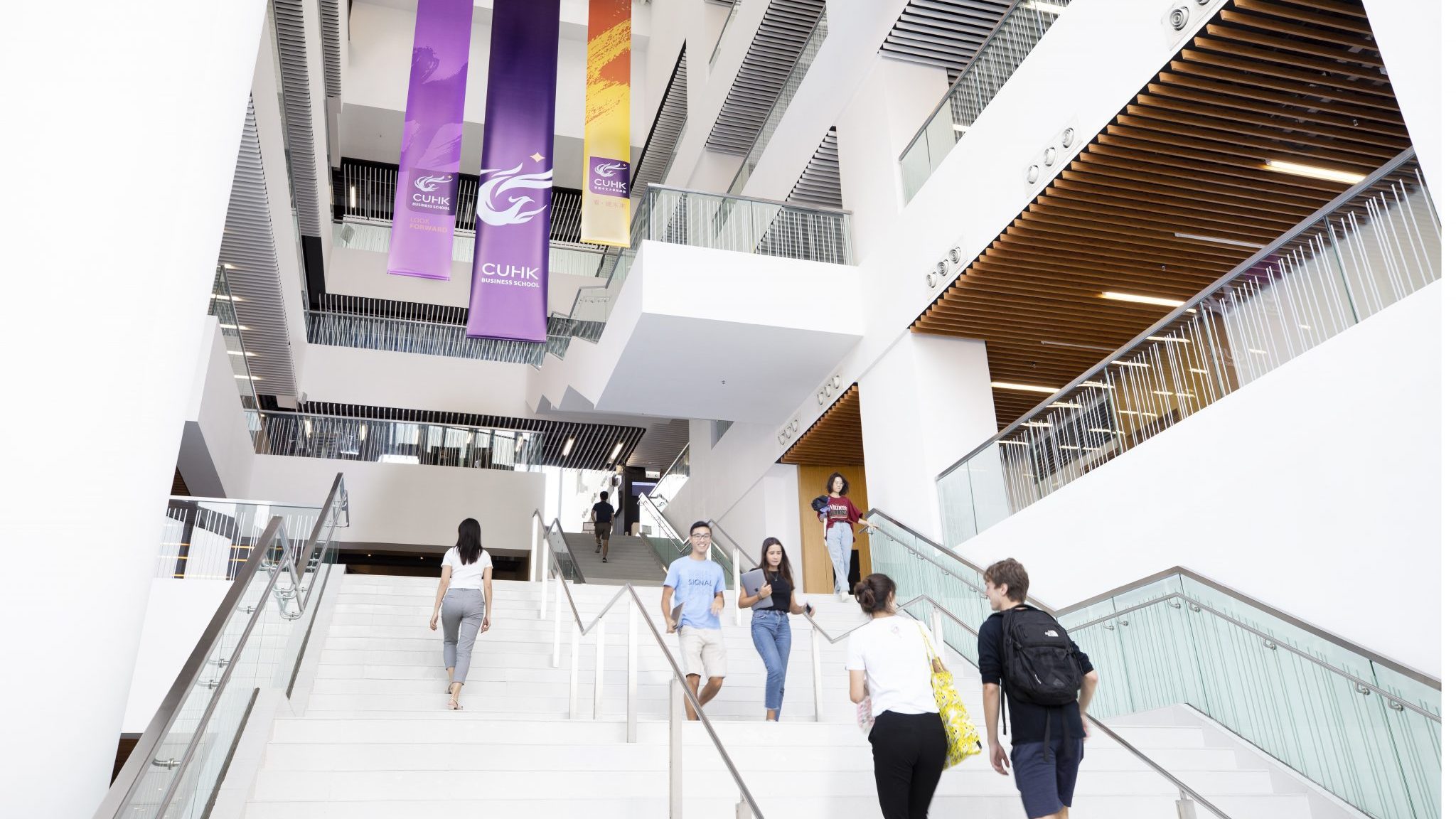 Graduates from The Chinese University of Hong Kong (CUHK) Business School achieved excellent results in the examinations organised by the Hong Kong Institute of Certified Public Accountants (HKICPA) and Association of Chartered Certified Accountants (ACCA), two major accounting professional organisations in Hong Kong.
In the past two diets of HKICPA's Qualification Programme (QP) examinations in December 2021 and June 2022, five graduates from the Professional Accountancy (PACC) programme achieved remarkable results, seizing Top Student Awards and Capstone Awards. One of the graduates, Tsz-yan Chan (PACC 2020), was awarded the ICAEW Prize for attaining the highest aggregate score in the four modules of the QP examination.
Mr. Eric Leung, Co-director of PACC Programme, joined the QP Top Student Award and Scholarship Presentation Ceremony in September to celebrate the rewarding moments. "Technical knowledge aside, the professional examinations have put more emphasis on professional skills, such as analytical and problem-solving skills. It is great to see that our graduates not only excel in accounting techniques and business knowledge but also demonstrate the soft skills critical for their professional development in the industry."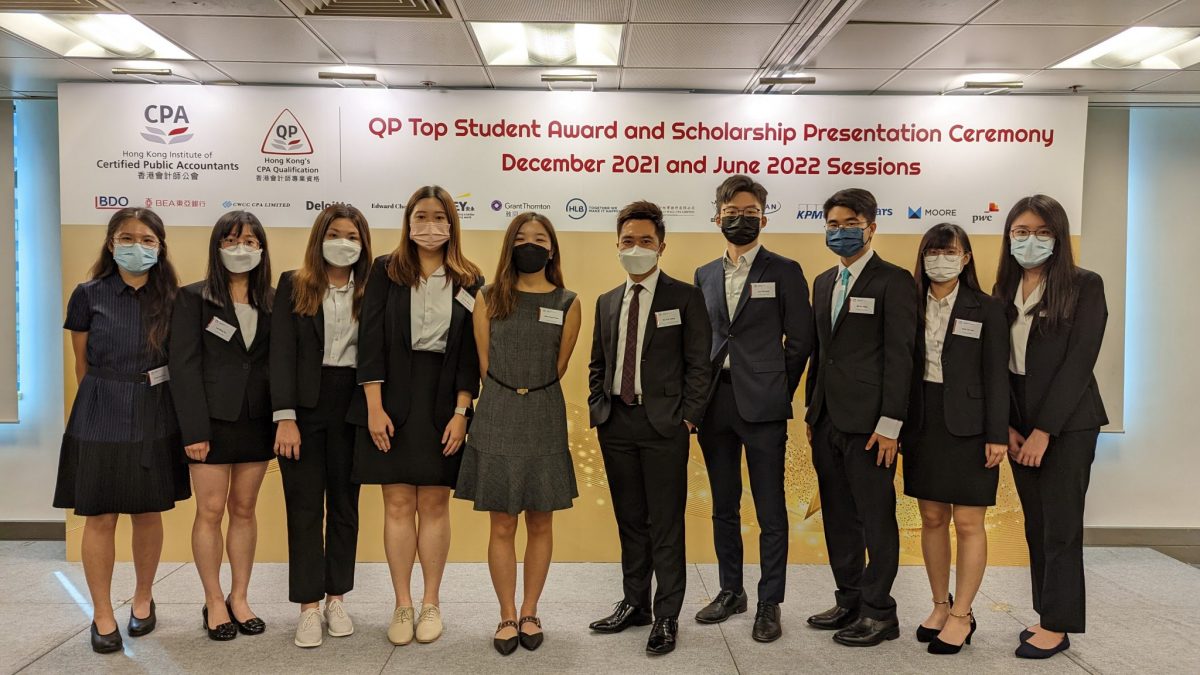 In the four sessions of ACCA Examinations from September 2021 to June 2022, nine graduates of CUHK Business School swept a total of 11 Top Achievers Awards in the ceremony in October. Among them, Patrick Ping-yuen So (PACC 2021) was also awarded the Outstanding CE Award, which recognises candidates for joining the fast-track ACCA Conditional Exemption (CE) Programme and completing all ACCA papers in less than two years.
Dr. Edmund Wong, Co-director of PACC Programme attended the ceremony and shared, "We are all so proud of our graduates' achievements in the professional examinations. Our heartfelt congratulations to all the awardees."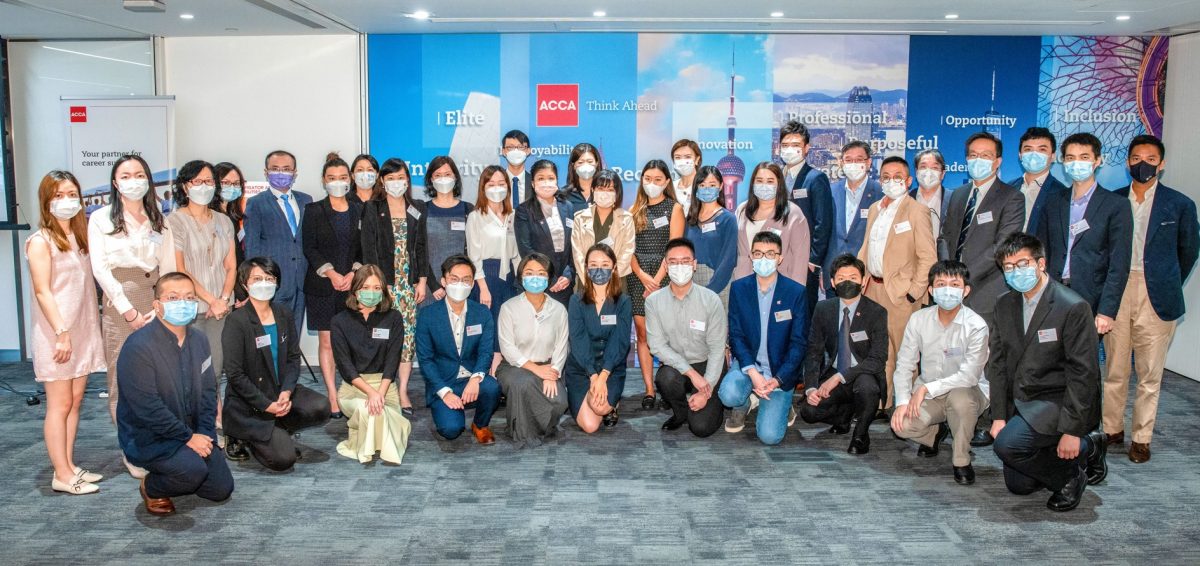 The list of awardees:
HKICPA QP Examination
December 2021 Session
Top Student Award in Module 11 – Financial Reporting: Wing-yan Leung (PACC 2021)
Top Student Award in Module 14 – Taxation: Wing-yin Lee (PACC 2021)
QP Capstone ICAEW Prize: Tsz-yan Chan (PACC 2020)
June 2022 Session
Top Student Award in Module 13 – Business Assurance: Hong-yuet Wong (PACC 2021)
QP Capstone Silver Award – BDO Prize: Ka-yu Lee (PACC 2020)
ACCA Examination
September 2021 Session
Top score in Performance Management: Man-yi Fung (PACC 2015)
Top score in Audit and Assurance: Man-yi Fung (PACC 2015)
Top Affiliate: Ingrid Yue Zhang (PACC 2020)
December 2021 Session
Top score in Advanced Performance Management: Bosco Tsz-yu Lam (QFRM 2016)
Top score in Advanced Financial Management: Alice Meng-yuan Zhou (PACC 2020)
March 2022 Session
Top score in Strategic Business Leader: Jenny Kam-yuen Cheung (PACC 2020)
Top score in Performance Management: Tom Siu-chuen Au-yeung (PACC 2021)
June 2022 Session
Top Affiliate: Demi Tsz-yin Cham (PACC 2020)
Bronze Medallist (Joint): Patrick Ping-yuen So (PACC 2021)
Top score in Audit and Assurance: Sachiko Surjono (PACC 2021)
Outstanding CE Award: Patrick Ping-yuen So (PACC 2021)