CUHK Business School Students Coordinate Hong Kong and Shenzhen Efforts to Deliver the Greater Bay Area Innovation Challenge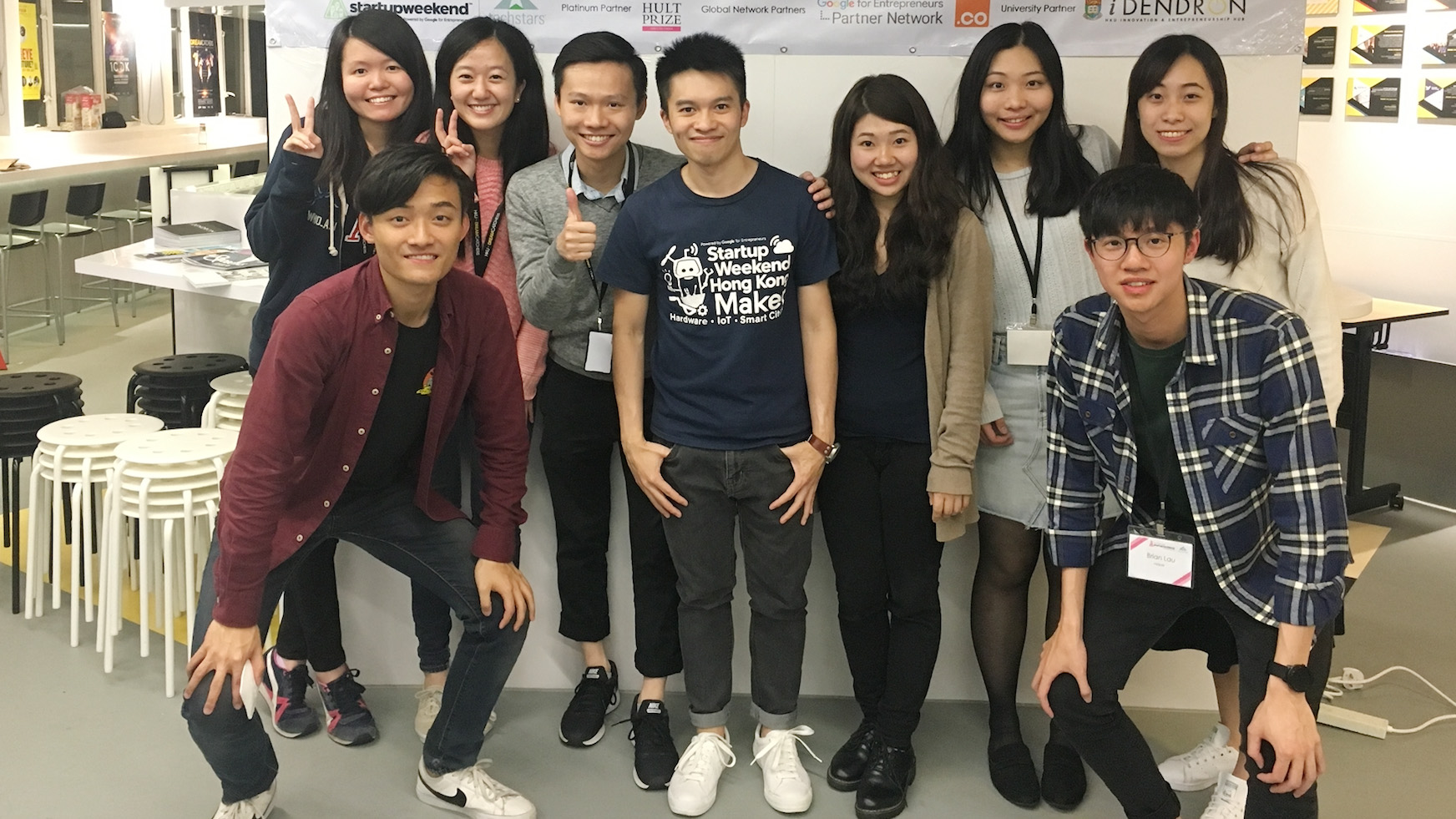 In an effort to arouse social innovation awareness in the Greater Bay Area (GBA), ten undergraduate students from The Chinese University of Hong Kong (CUHK) Business School join hands with CUHK-Shenzhen in delivering the Greater Bay Area Innovation Challenge on 25-27 May 2018.
Led by International Business and Chinese Enterprise (IBCE) programme alumnus Christopher Wong (IBCE 2013), and two Year 4 students Calvin Au and Yannie Mak, the IBCErs localise Hult Prize operations in Hong Kong and organise the GBA Innovation Challenge, a social innovation bootcamp which will last two and a half days. Over 100 university students in the Greater Bay Area will be invited to join the bootcamp to build their business idea around Education, Environment and Health. Through the event, the team hopes to deliver the competitive experience of a startup journey and broaden students' horizons in social innovation. To enrich their learning experience, the event has invited the Global Shapers Community of the World Economic Forum to deliver a panel discussion in the Opening Ceremony, including Tony Verb, Managing Partner of Mettā.
Prof. Andy Wong, Associate Dean (Undergraduate Studies), Associate Professor of Practice in Marketing and Co-director of Global Business Studies Programme at CUHK Business School, has been a catalyst for making the Hong Kong-Shenzhen partnership happen. He says, "We are keen to support the Greater Bay Area Hackathon. The School of Management and Economics at CUHK-Shenzhen is a perfect partner and we are happy to help secure venues, connect with top mainland universities and mobilise local students to participate and compete."
CUHK-Shenzhen has offered full sponsorship to the event, and demonstrated extensive support throughout the process. Yannie Mak, Project Director for Hult Prize Hong Kong, reflected on the journey: "It has been a fruitful eye-opening experience for all of us, and we are grateful to have CUHK-Shenzhen as our co-organiser. We look forward to an impactful and successful event."
Hult Prize is a startup accelerator for budding young social entrepreneurs emerging from universities around the world, awarding USD 1 million in seed capital. In partnership with the United Nations, Hult Prize was named in the "Top 5 Idea Changing the World" in TIME Magazine, and 14 Hult Prize finalists were honored Forbes "30 under 30" in 2016. With a strong focus towards the Greater Bay Area, Hult Prize Greater China is a fresh addition to the global map this year, empowering young people to do "business for good".
For more information, please visit: http://bit.ly/2FEdr2h
For application, please visit: http://bit.ly/2pdcDdR
By Yannie Mak
Mak is a current student from the IBCE programme of CUHK Business School.