CUHK-Japan Business Federation-Sophia University Course Promotes Inbound Tourism for ANA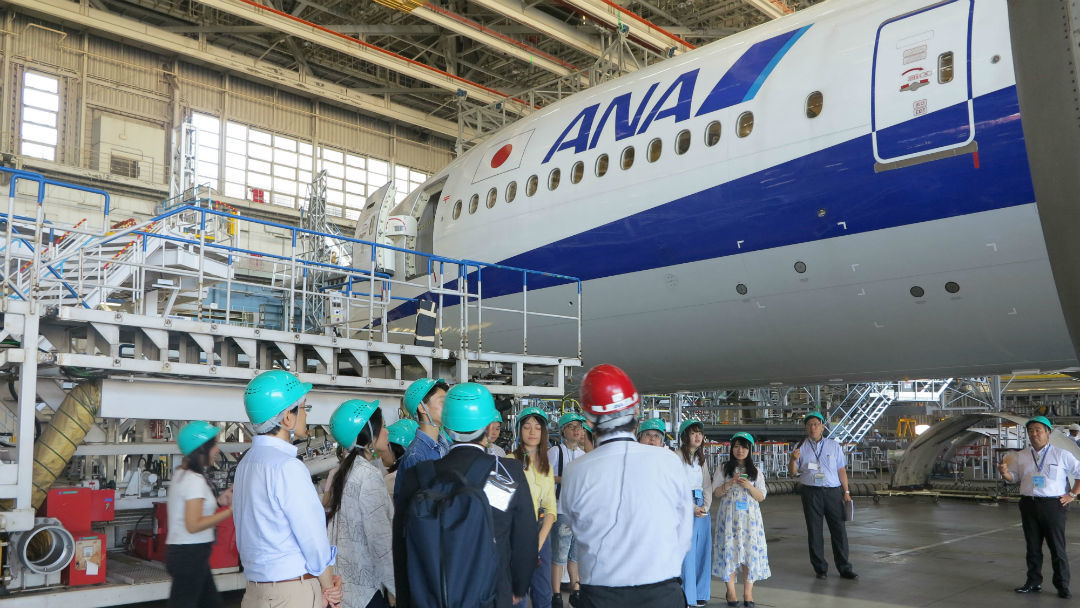 17 students from The Chinese University of Hong Kong (CUHK) Business School and Sophia University collaborated on a two-week summer course to promote inbound tourism in Japan for All Nippon Airways (ANA). This joint summer course has provided students with eye-opening international exposure and experiential learning.
The School of Hotel and Tourism Management of CUHK Business School and Sophia University (Tokyo, Japan) joined forces for the second time to offer an intensive summer course for their students. In this edition, Sophia University's partner Japanese Business Federation (JBF) invited ANA, ranked no. 3 of 2018 top 10 airlines in the world, to serve as the corporate partner of the project. Addressing global business challenges faced by Japanese companies, this year's course focused on the promotion of inbound tourism in Japan from the airline's perspective.
The project-based course consists of on-campus lectures by faculty members, corporate executives and industry professionals, as well as site visits, group work and presentations. Participating students spent week 1 in Hong Kong (6-10 August) and week 2 in Tokyo (20-24 August). In the first week, managers of ANA and JBF from Tokyo joined their colleagues in the Hong Kong office to provide project briefing and consultation sessions for the students. Following the first consultation, they had one-week time to prepare for their project using online platforms before their presentation to ANA representatives at the end of week 2.
Mr. Shinya Kanda, Senior Director of Human Resources at ANA shared: "The brainstorming discussions served its purposes by generating new ideas and allows us to think out of the box. I have already visioned some of the ideas and approaches will be our options in the new markets. Working with the students rejuvenates my thoughts and brings me new lights. It is without doubt a valuable learning opportunity for me as well as for the company."
"It's been encouraging to see the CUHK-JBF-Sophia course on Global Business Challenges taking place for the second consecutive year," remarked Prof. Hisanaga Amikura, Professor of Business Administration with the Faculty of Economics at Sophia University in Japan. "A course like this a true testimony of how education institutions can collaborate with the private sector in course design. It really doesn't matter whether the students are from Hong Kong or Japan, displaying equally strong and keen passion, curiosity and willingness to learn."
"Students are often busy with internships and overseas exchange during the summer, and to add to that challenge the term schedule of Hong Kong and Japan are different," expressed Prof. Jie Tian, Senior Lecturer and Programme Director of MSc in Management of Real Estate and Hospitality Assets Programme. "Which is why to be able to see this course take place two years in a row, it's a testimony of our commitment as well as students' support and interest to work with companies on real-life business challenges. CUHK Business School looks forward to continuing this three-way partnership in the years to come."