In China's rising economic powerhouse, the Greater Bay Area (GBA), CUHK Business School alumni are poised to capitalise on the business potential in the region and forge ahead with their entrepreneurial passion. Four alumni talk about how they found and navigated in their blue oceans.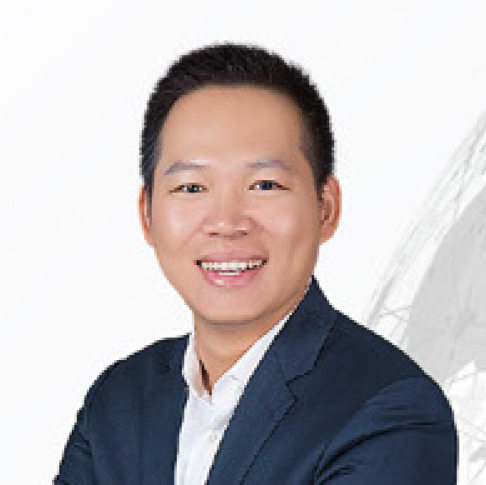 Yatong Li (MBA 2016)
Co-Founder and CEO,
VoiceAI Technologies
Shenzhen, China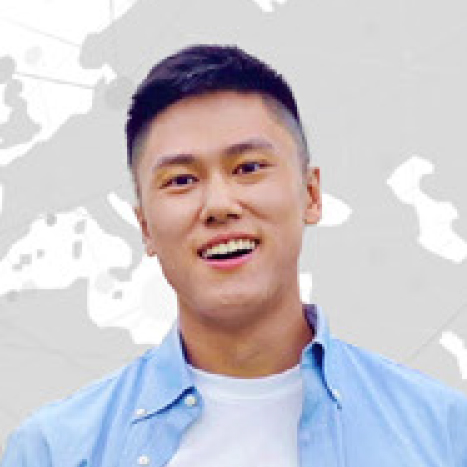 Victor Lo (IBBA 2016)
Co-Founder,
Guangdong Shining Farm
Jiangmen, China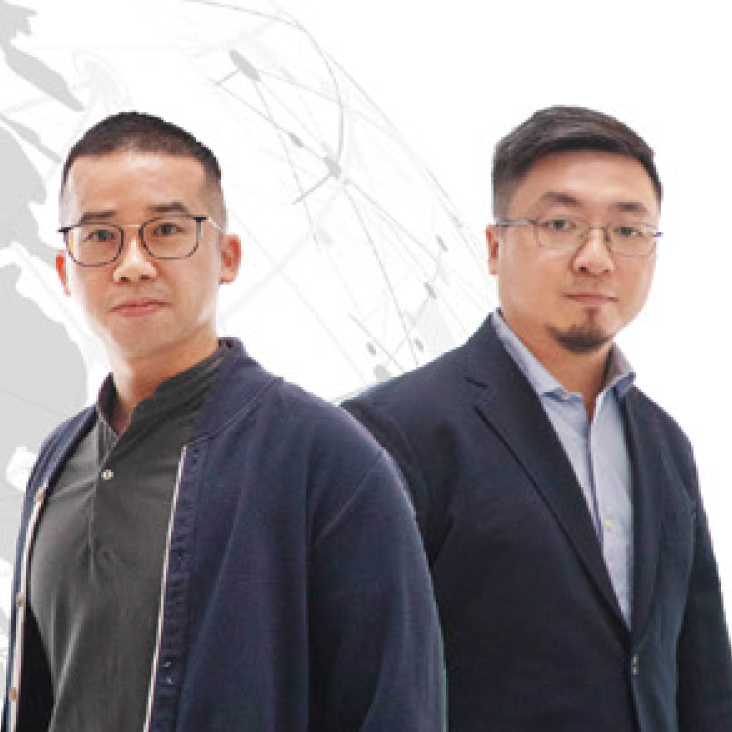 Felix Wong (IBBA 2010) and Terry Ku (QFIN 2010)
Co-Founders,
King Kong Mini Storage
Guangzhou, China
---
Q1. How did you come up with the business idea at first and how far have you gone since then?
Yatong: The global start-up frenzy a decade ago ignited my curiosity about the AI industry and I came to realise that voice has potentials for AI development. I founded my company on voiceprint recognition in Shenzhen after my MBA study, and it is now a sizable company with over 100 staffs and business covering finance, automobile and security management.
Victor: Farming began as a hobby back when my friend and I were in university, but next-generation farming turned out to be a true calling for us and we went on to develop a symbiotic fish-plant aquaponic system in Jiangmen after graduation in 2016. Today, we own a 505-acre integrated farming base with a 6,200-square-metre greenhouse, yielding over 300 tonnes of vegetables and 450 tonnes of rice.
Felix & Terry: Having worked in mainland China for years after graduation, we realised that storage was an issue for many people, especially with the shrinking living space and the rise of individual e-commerce business. We decided to introduce the self-storage concept into the market in 2017 by starting our business in Guangzhou, and
now we are running almost 40 stores in the GBA.
Q2. What challenges did you encounter when you kick-started your entrepreneurial journey and how did you overcome them?
Yatong: Starting a business is a bold undertaking, particularly with AI technology when it is basically a process of trial and error. The passion of our team is the constant source of creative impetus, their trust encourages me in every step I take. I am happy to see that my company has become a dynamic platform for like-minded people and high-flyers in the industry to thrive.
Victor: It is one thing to have overcome the obnoxious physical conditions, but quite another to be in the company of rats and snakes, not to mention our inexperience in aquaponics which often got us into difficult positions. The business acumen and problem-solving mindset grown from school proved handy at critical moments, and I am also grateful that there are great mentors to guide me through.
Felix & Terry: Self-storage was a brand new concept in China, and much efforts were paid to correct misconceptions and communicate our offers in the first place. Following market research, we animated our brand image and leveraged social media as well as new technologies to generate greater awareness among the younger generation. We also evolved our business with changing market needs, e.g. turning storage space into toy display cases.
Q3. What strength do you see in the GBA and how did you leverage on that in your business?
Yatong: Capitals, talent, and policies are some of the keys to the development of an economic zone. The GBA has the best of all worlds. With this in mind, I am poised to capitalise on the advantages of the GBA to promote the integrated development of business and technology in Shenzhen and Hong Kong.
Victor: Each city in the GBA has its own character and role. In our case, we focus on three pillars of support: financing in Hong Kong, production in Jiangmen, and sales distribution across cities in the GBA. In other words, we leverage the innate advantages of the region, coupled with market demands, to exploit entrepreneurial opportunities to their fullest.
Felix & Terry: A flourishing e-commerce scene in the GBA ascertains demand for logistics services. Start-ups like ours enjoy a big room for development, thanks to the presence of a reliable supply chain as well as a strong pool of talents. Since cities in the GBA share similar culture, we can replicate our success model from one city to another within much hassle.
Q4. How did your study in CUHK Business School equip you to become a capable entrepreneur?
Yatong: The study helped consolidate both my entrepreneurial determination and the ability to "anchor" my aspirations to solid and practical foundations. The case studies and peer exchanges were very useful in bridging my knowledge gap in the world of business too. I have developed a broader spectrum of perspectives since then.
Victor: Managing a vast plot of farmland and hundreds of farmers takes a great deal of business administration skills. Any improvement in finance or time management, however tiny it may be, is a giant step towards efficiency. Thanks to the business training in CUHK Business School, I created a new mode of operation by introducing concepts like economy of scale and branding and successfully reinvigorated the local farming scene.
Felix & Terry: Running a business isn't easy, and like many others we had very bumpy beginnings. During those days, business concepts and accounting knowledge acquired in school came in handy. We are also lucky to have run into each other and other like-minded people in CUHK Business School. The extensive alumni network remains a valuable asset for us on our way forward.
Thinking of advancing yourself in the next normal? Explore what's in your future with CUHK Business School's programmes.
The interviews first appeared in CUHK Business School Alumni Portal, abridged with permission from the School's Alumni Affairs and Development Office.