Five PACC & IBCE Students Win the Financial Innovation Challenge of the HSBC Financial Dialogue Series 2018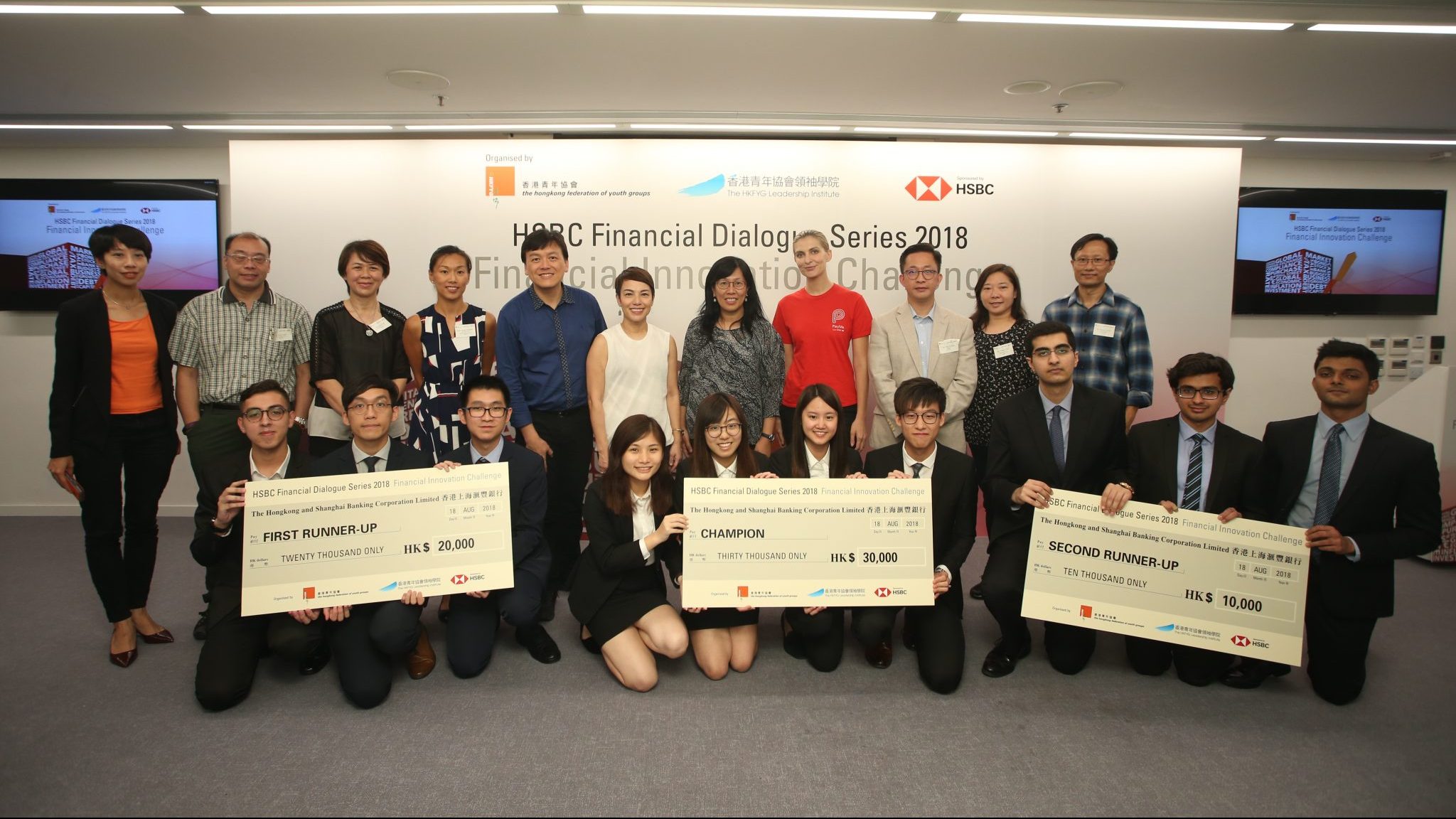 Five CUHK Business School students took home the first and second prizes as well as the Best Presenter Awards of the Financial Innovation Challenge, hosted as part of the HSBC Financial Dialogue Series 2018 held on 18 August 2018.
Organised by the Hongkong Federation of Youth Groups Leadership 21 and sponsored by HSBC, the HSBC Financial Dialogue Series is a continuous programme which engages local university students and HSBC Scholars in the discipline of finance, business and economics each year. In the Financial Innovation Challenge of this year's Series, 30 participating teams from six universities were invited to come up with innovative tech-driven solutions to enhance youths' financial capability. The teams had to review the role of Hong Kong's banks in the digitalisation trend, and provide insights into how banks can build financial capability in youths with the use of technology.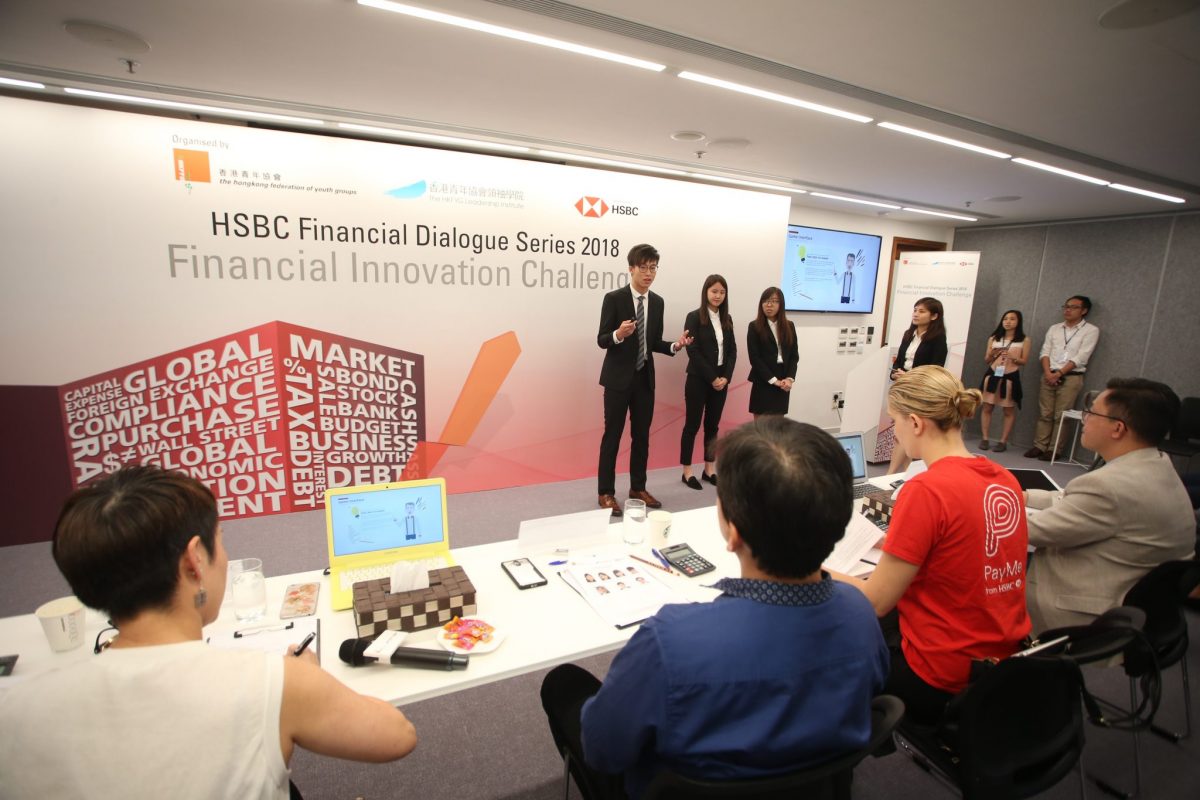 The team that brought home the first prize comprised of four Year 3 students from the Global Accounting Stream of the Professional Accountancy programme. They include Lok-man Cheng, Demi Tsz-yin Cham, Ka-hin Wong and Anthea Ong Cheng. The team suggested developing a mobile game app that incorporates investment and wealth management elements. Through using big data to simulate stock market changes, users can experience stock trading and learn about investment.
Another CUHK Business School student Wayne Chi-ting Hui, in his third year in the International Business and Chinese Enterprise programme, is a member of the team that came second. Their proposal is to introduce an app with banks to assist the youth in saving money and pursuing dreams. The app will analyse the financial status and target of the user and propose a savings plan. If users reached their saving targets, they could get low-interest loans from banks to actualise their dreams.
Demi and Wayne were also selected as two of the three best presenters of the Financial Innovation Challenge. They demonstrated outstanding presentation and analytical skills throughout the Final Round.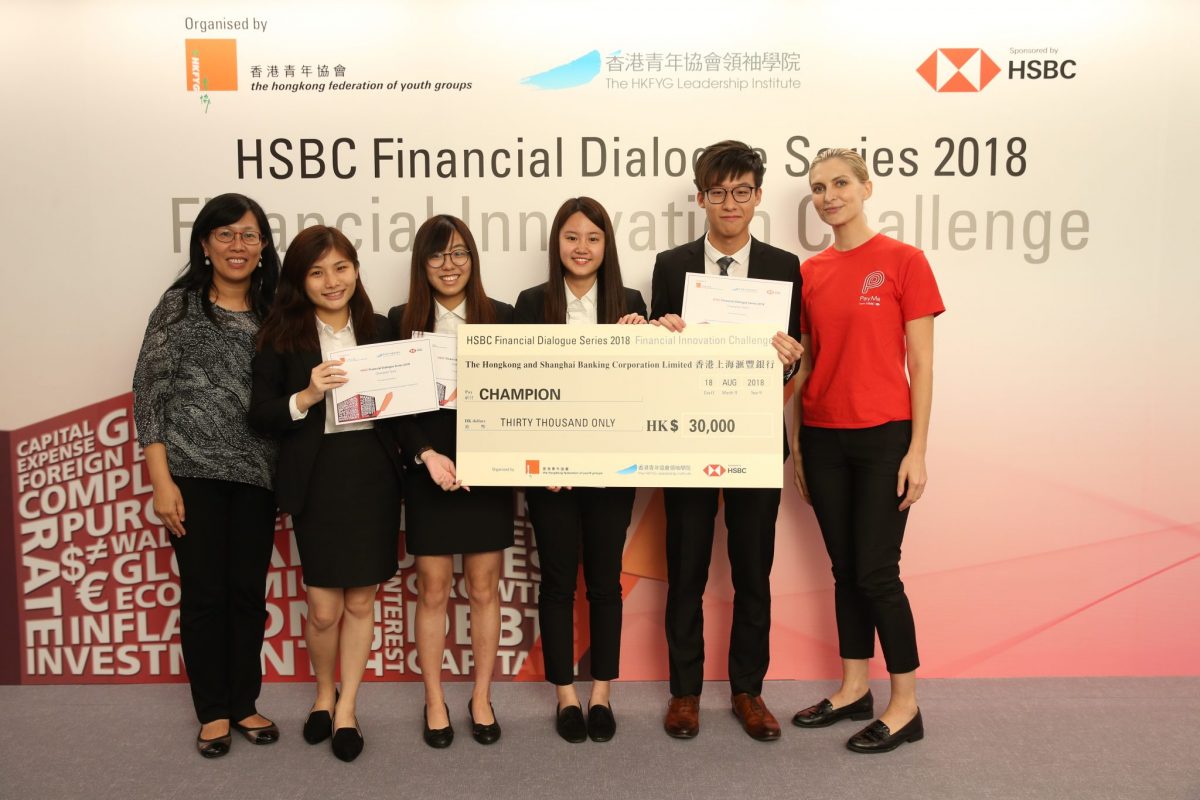 The champion team – Anthea Cheng, Lok-man Cheng, Demi Cham, and Ka-hin Wong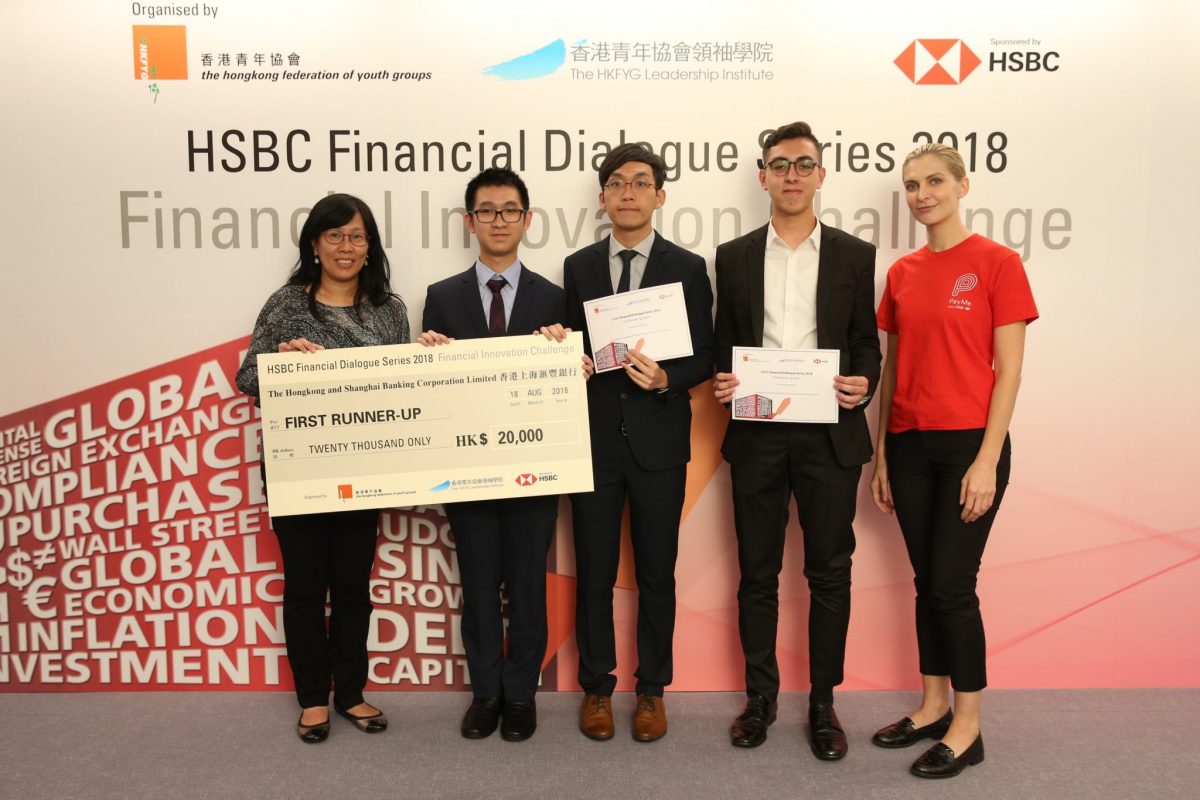 The first runner-up team – Wayne Hui and his teammates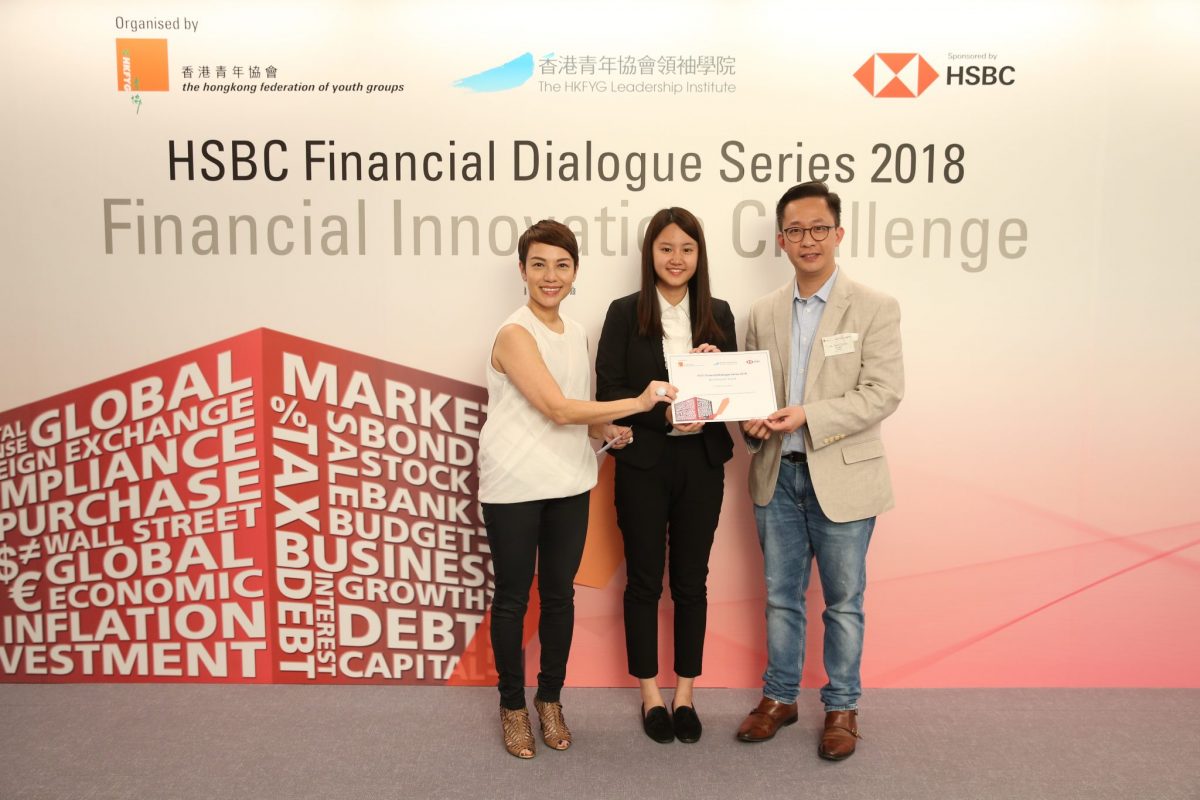 Best Presenter Award – Demi Cham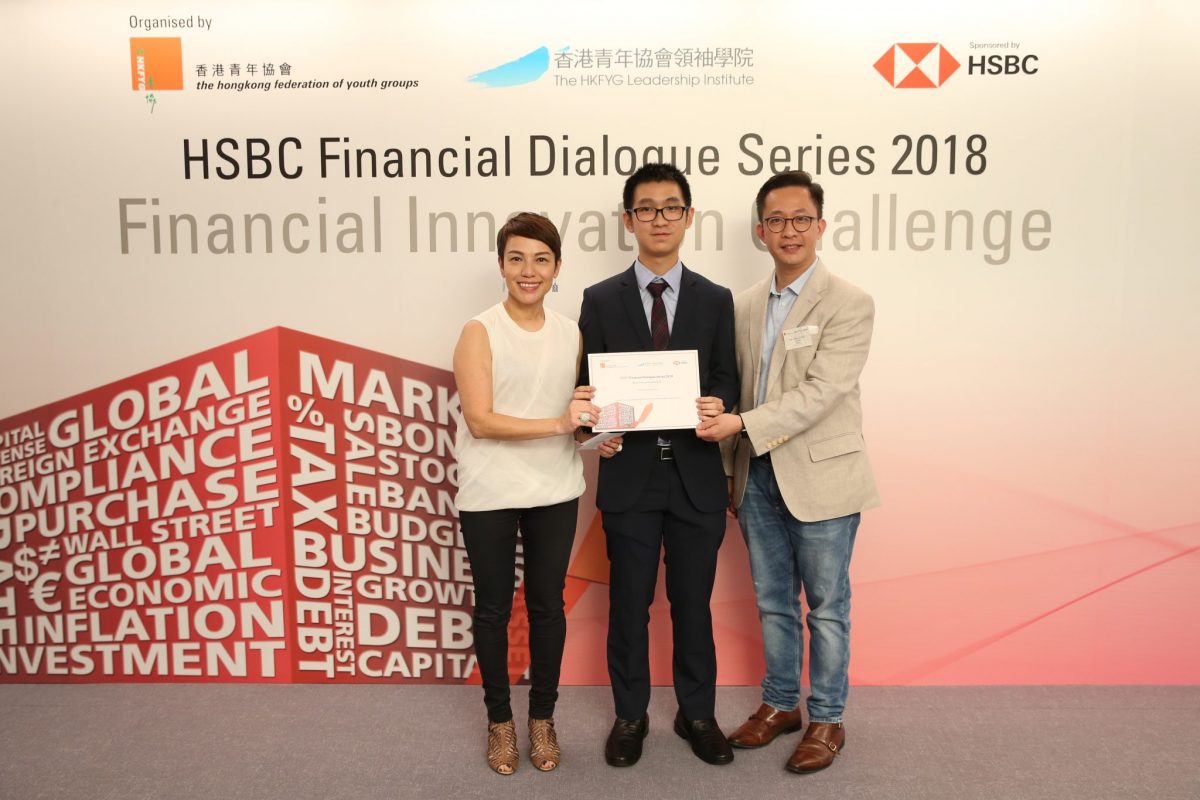 Best Presenter Award – Wayne Hui
About HSBC Financial Dialogue Series
The HSBC Financial Dialogue Series has attracted participation from over 1,000 university students in the past five years. Through interactive dialogue sessions with prestigious leaders and financial experts, as well as the exclusive accelerated learning programme afterwards, participants can brush up on their financial knowledge, critical thinking and communication skills, as well as social responsibility mindset.
As part of the Series, the Financial Innovation Challenge equips participants with fundamental understanding and knowledge of latest financial development. It consists of three stages – proposal screening, video presentation and final presentation. Participants are judged on their understanding of subject matter, market analysis, creativity, idea feasibility and sustainability, and presentation skills.