IBBA Student Shines at Credit Suisse Media Conference at the 2020 World Economic Forum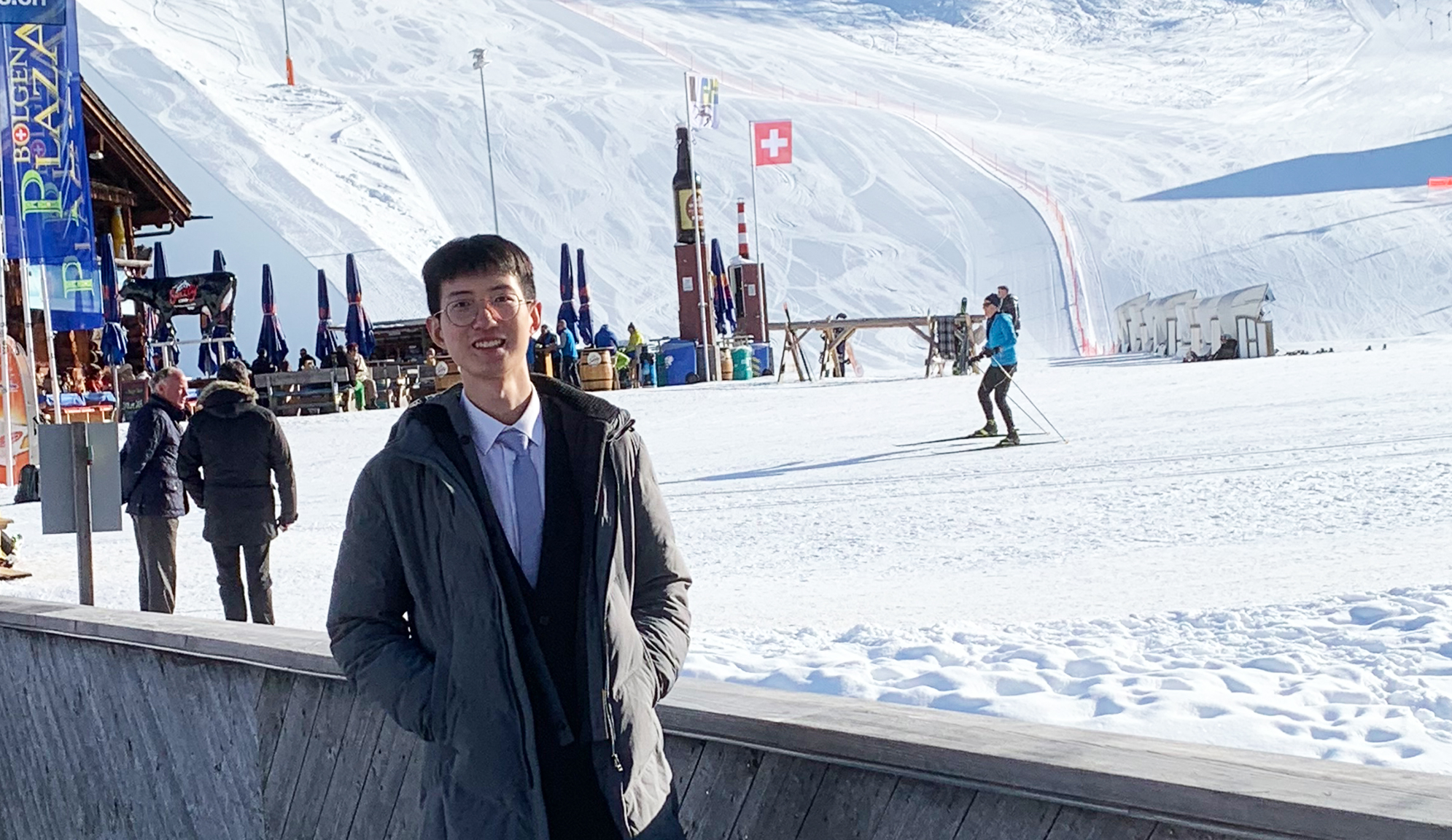 On 21 January 2020, a year-4 Integrated BBA (IBBA) student Steve Gao from The Chinese University of Hong Kong (CUHK) Business School was invited to speak at the Credit Suisse Media Conference at the 2020 edition of the World Economic Forum in Davos, Switzerland on his winning pension strategy, first presented at the Credit Suisse Research Institute (CSRI) Academy Challenge in 2019.
The media conference was well attended by 27 media outlets from all over the world. During the conference, Credit Suisse released its latest research outcomes on the global pension trends while Steve got the privilege to present his work after the specialists. At the occasion, he had the chance to meet with Credit Suisse's  Global Chief Economist and a lot of other specialists in the finance industry.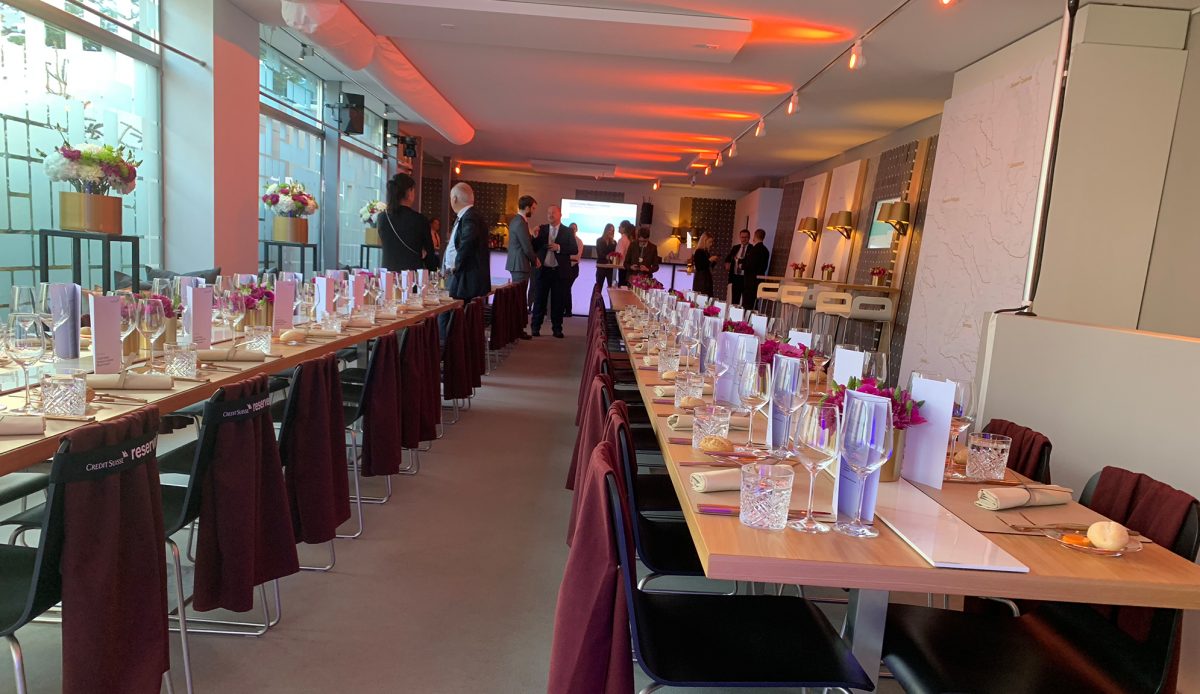 The settings at Credit Suisse Media Conference
One month prior to the Credit Suisse Media Conference, Steve participated and was crowned the top winner in the CSRI Academy Challenge 2019, as he crafted an outstanding solution by demonstrating a firm understanding of the market demand on pension products. As the champion of the contest, Steve earned a sponsored trip to the 2020 World Economic Forum in Switzerland, where he showcased his ideas and thoughts at the Media Conference, and chances of collaborating with the CSRI co-authoring future publications and even expert career guidance.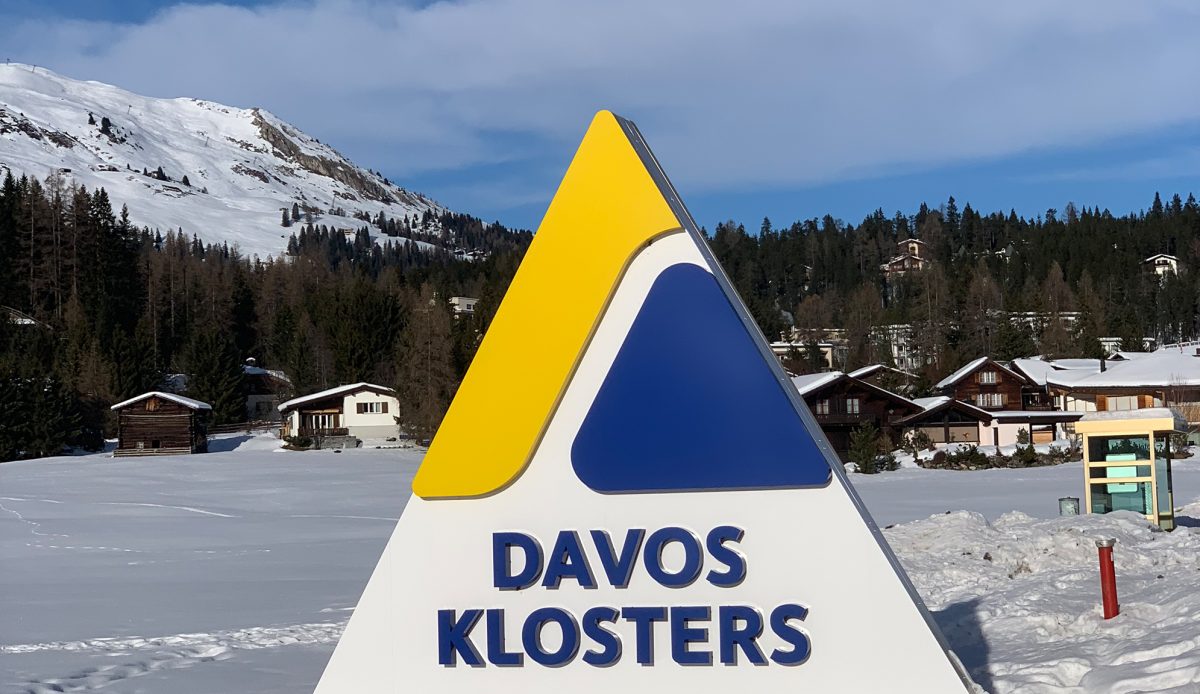 Davos is a town in the Swiss Alps. It is a popular ski resort with a conference centre that hosts the annual World Economic Forum.
Organised by Project Firefly and CSRI, the CSRI Academy Challenge is an annual competition, each year with a theme that focuses on topics which shape the financial industry's future. With a theme named "Pensions, as our parents know them, are dead.", the academic challenge in 2019 emphasised on the pension crises faced by a specific region, hoping to propose possible recommendations to secure pension for 50 more years through researches and marketing data analyses. Every year, the competition draws hundreds of bright-minded students from top institutions around the world to compete for the championship.
The original article is first published in the Integrated BBA website. The article was edited by CUHK Business School's Marketing and Communications Office with permission from the Undergraduates Office.