Our IBCE batch kickstarted their 6-day graduation study trip in the exotic Vietnam! The trip has deepened their understanding of the developments in the merging Vietnam market, provided them with a personal narrative of what Vietnam is all about, and strengthened their IBCE bond!
What can one achieve when given 75 minutes? Well, a lot actually. Our International Business and Chinese Enterprise (IBCE) batch boarded the flight at 8:30 am on 5 October, and kickstarted our 6-day graduation study trip in none other country than the exotic Vietnam! The trip has deepened our understanding of the developments in the merging Vietnam market, provided us with a personal narrative of what Vietnam is all about, and strengthened our IBCE bond!
As soon as we landed in Hanoi, we got ourselves ready for the first-ever corporate visit to the Vietnam Chamber of Commerce and Industry. It was inspiring to hear Mr. Hoang Van Anh, Deputy Director General of the Membership and Training Department to share his view on the competitive advantages of Vietnam such as a dynamic young working population, its geographical proximity to China, and the continuous investment in education. I very much appreciated his critical analysis on the opportunities and challenges faced by Vietnam. He offered us valuable insights into the possibilities of major trade agreements/ partnerships such as TPP and One Belt, One Road and how they could impact Vietnam's manufacturing industry and further develop its technology sector. Other firm visits to Kerry Express Vietnam, McKinsey & Company (Hanoi) have provided a bigger picture of how Vietnam is performing in different industries and most important, where it is headed in the future as an emerging market and a member of the ASEAN.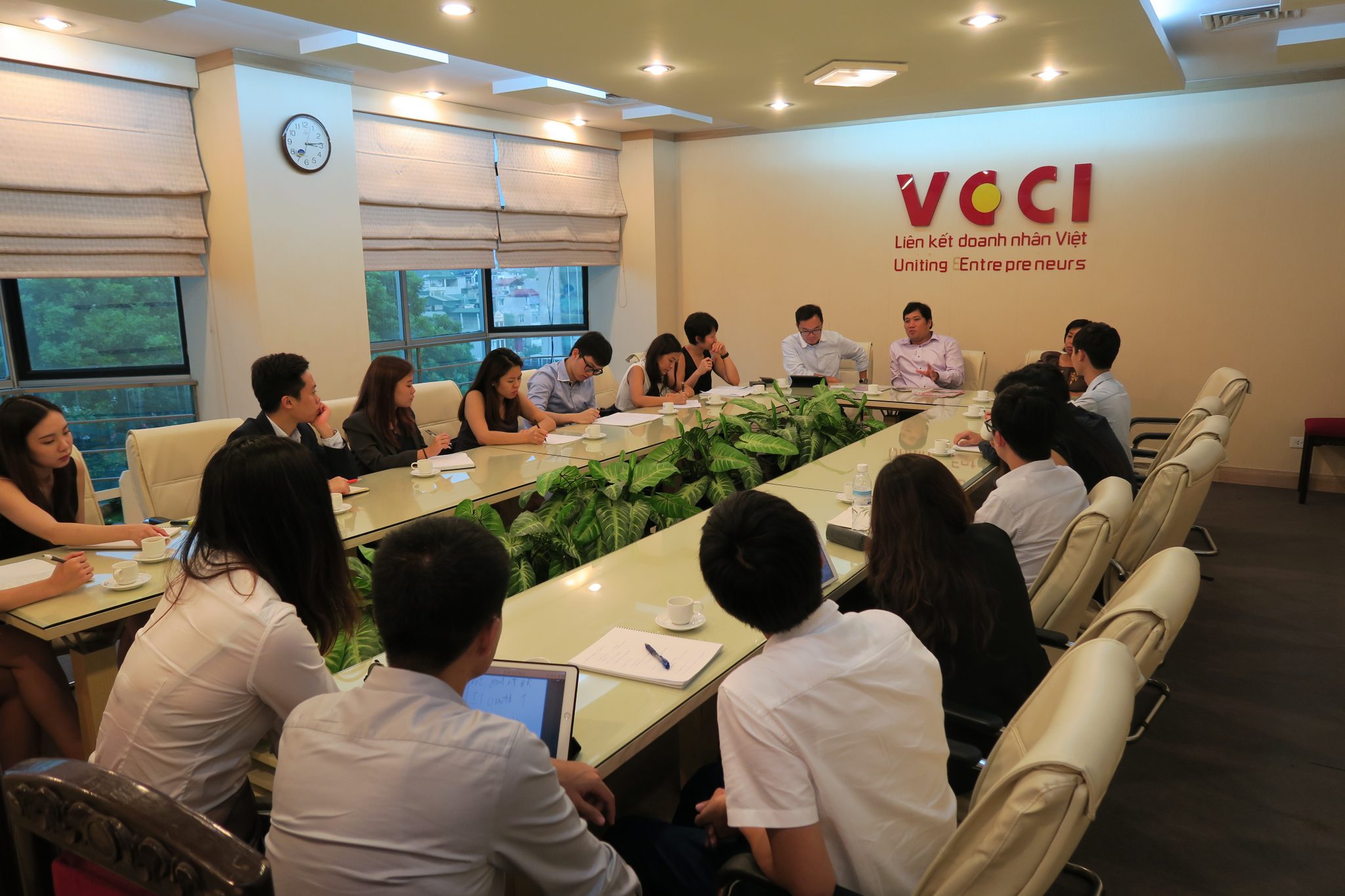 Cultural and intellectual exchanges took place not only at the corporate level, but also at the university level – that was made possible, thanks to our friends from VNU University of Economics and Business. Working in teams with business major students from our host university, we got a taste of what it was like working in multi-cultural setting and strengthened our belief in the value of diversity! Tasked with a tower-building project (made of straws!) together with a presentation on our masterpiece, our friends from Vietnam and we capitalised on our strengths – some were better at the engineering part of the tower, while others were more comfortable with public speaking, and engaging the audience. The result was amazing – we brainstormed and designed our team identity and cooperated seamlessly at conveying our message! Not only did we synergise with a mix of Vietnam and Chinese cultures to deliver a superior outcome, but we also got to embrace our differences in work styles and ways of communication.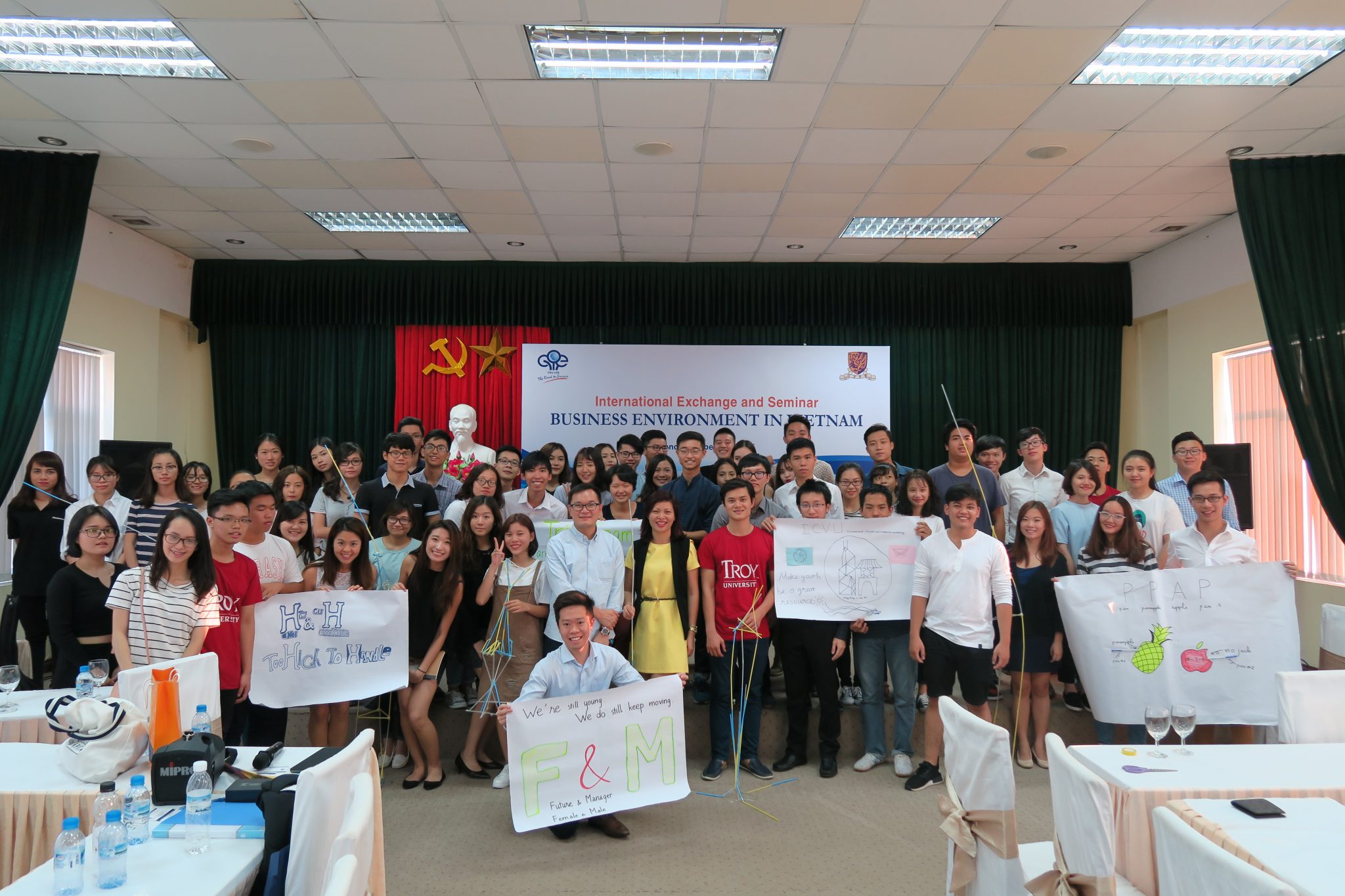 And a study trip could not have been made more perfect with a series of sightseeing activities – to see Vietnam with one's eyes and experience the hospitality of the locals! A visit to Ho Chi Minh's mausoleum, where holds the embalmed remains of Ho Chi Minh can show you a lot about the country's history, including its close tie to Soviet Union in the past, and we were surprised to find out Ho Chi Minh's connection to Hong Kong! Another highlight would be the visit to the Temple of Confucius, which is said to be the go-to place for graduates to pay respect and give thanks to their teachers. And we were reminded of how years have passed and now as final year IBCE students, we were grateful to witness and help each other grow and learn over the years. And how indebted we are to our professors' efforts in nurturing us as future leaders.
While the trip finally came to an end, as with all things in life, we have created memories of a lifetime as IBCE Batch 5.
By Nicola Lok
Lok is a current student from the IBCE programme of CUHK Business School.