Every year, students from the International Business and Chinese Enterprise (IBCE) programme begin their three-year learning and experiential partnership by exploring a city in in the Mainland and learning about both the commercial and cultural landscape of that region.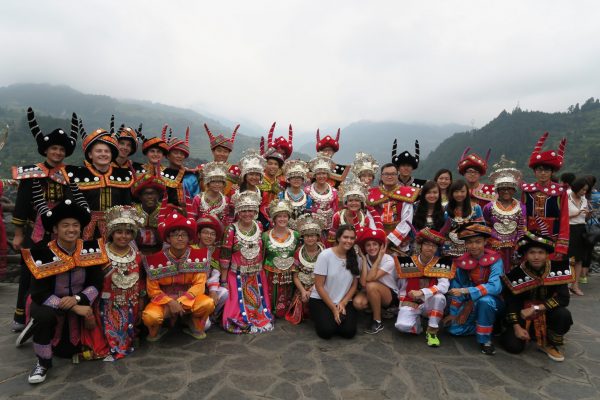 This August, students from the International Business and Chinese Enterprise (IBCE) programme travelled to Mainland China for the annual Orientation Trip. Every year, the students begin their three-year learning and experiential partnership by exploring a city in the Mainland and learning about both the commercial and cultural landscape of that region. This year featured Cohort 7: a group of 34 ambitious and diverse second-year undergraduate students from the University of South Carolina and CUHK. The destination was Guiyang, the economic and commercial hub of the Guizhou Province in Southwest China, identified by The Economist as "China's #1 Emerging City" in 2015. Corporate visits were made to companies from four different highlighted industries in the city, providing the students access to executives and information on a foundation level.
Now in its eighth year, the IBCE programme has developed into one of the top undergraduate business programmes offered at each respective university. Students are able to collaborate with their counterparts from another part of the world, sharing their passions for Chinese enterprise and language learning, as well as building a lasting network for relationships. After an energised and full week of activities and travel, students were filled with a heightened understanding of Guiyang's general commercial outlook and its unique culture.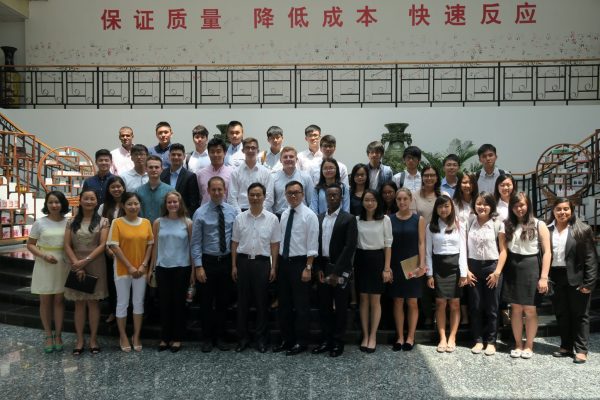 The corporate visits throughout the week took on a gradually wider scope as they proceeded, beginning with a longstanding family-owned enterprise, Laoganma Food Co. Ltd. Recognised throughout China and all across the world for their iconic chili sauce brands, Laoganma was established 20 years ago by Ms. Tao Huabi, hence the name "Old Godmother." From a small street food stall to a corporation producing approximately one million bottles of chili sauce every day, Ms. Tao's recipe has lived on through her sons. IBCE students were able to listen to and speak with Mr. Tao, the current CEO and head of operations for the company, posing thoughts and questions about the organisational structure of a family-owned business, as well as the company's future plans for marketing and expansion.
Next, IBCE took a look into not only one of China's fastest-growing business sectors, but also one of the most influential technologies of the global stage: big data. Much of Guiyang's booming economic growth can be attributed to the Chinese government's heavy investment in big data technologies in the province. A mild climate and low costs for electricity make Guiyang a suitable place for installing infrastructure for information technology, leading to corporate giants such as Alibaba and Foxconn constructing facilities in the city. Students had the chance to tour the Guiyang big data campus–truly a city within a city–and meet with executives from the Global Big Data Exchange (GBDE), a company that offers a trading platform for large quantities of shareable information. Much of the discussion centered around self-regulation, government influence in the industry, and prospects for future implementation and collaboration on a global scale.
After uncovering information about the new and innovative big data industry, the cohort visited with the management team of Salvage Pharmaceutical. The pharmaceutical industry in China has undergone much change in the past decade, specifically by increasing government regulation and designing faster methods of research and development. Speaking with Salvage, China's leader in diabetes drugs and the region's single commercial distributor of minority village herbs, was an excellent way for IBCE to understand how the fields of science and business are related and interdependent.
The final destination of the trip was with Homnicen Group, a real estate conglomerate and one of China's top 500 private enterprises. The meeting centralised around Homnicen's current undertaking called Hua Guoyuan, the largest urban redevelopment project in China. The group is responsible for planning, designing, and constructing a megacity. The government hopes to buoy the huge influx of economic development in Guiyang with an all-encompassing complex of residential and commercial facilities. With 90 billion yuan in investment funding, 6,000 acres of land, and 22 million square metres of construction, the vision is impressive. As every project presents unique challenges, IBCE students had the opportunity to probe Homnicen executives with questions regarding social responsibility, as well as solicit suggestions for implementation.
Following these extensive meetings with industry executives was a step back from the corporate setting and a step forward into the local culture. Aside from the business visits, IBCE students also spent an afternoon with a local university: Guizhou University of Finance and Economics. Welcomed by Chinese students, the American and Hong Kong students were able to learn, have fun, and interact with other students of their age.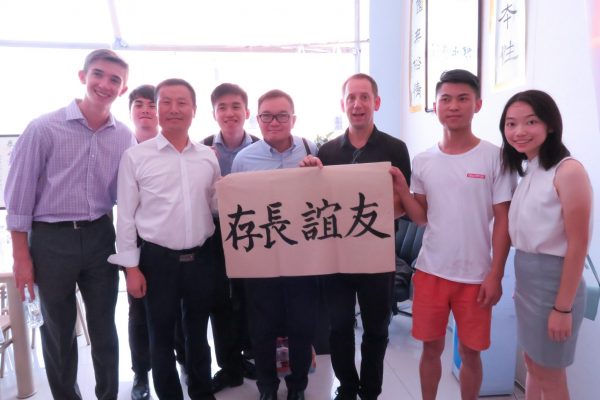 Guiyang is seen to be one of the most picturesque and green cities in all of China. So, after seeing the magnificent landscape of rolling hills within the confides of the bus, the group took a visit to a nearby forest park and hiked to check out the waterfalls. Their last 36 hours in Guiyang was spent at the local Miao village, one of the minority groups in Southwest China. It was a sensational way to end the trip, for the people there were nothing short of hospitality extending warm welcome to our visit.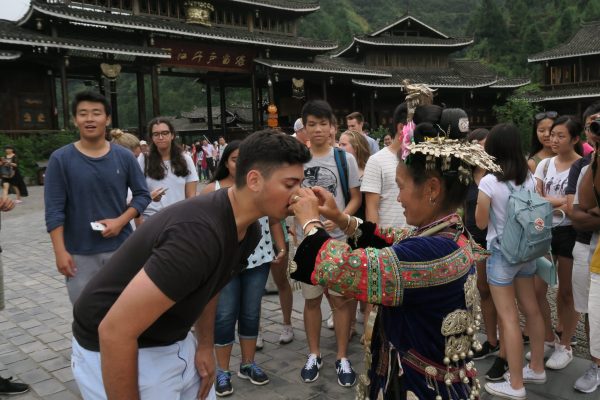 Looking ahead, Batch 7 will shift its focus onto the current academic term, with intended plans to further develop the strong bonds formed on their Orientation Trip.
By Joseph Toomb Toomb is an incoming exchange student from the University of South Carolina.