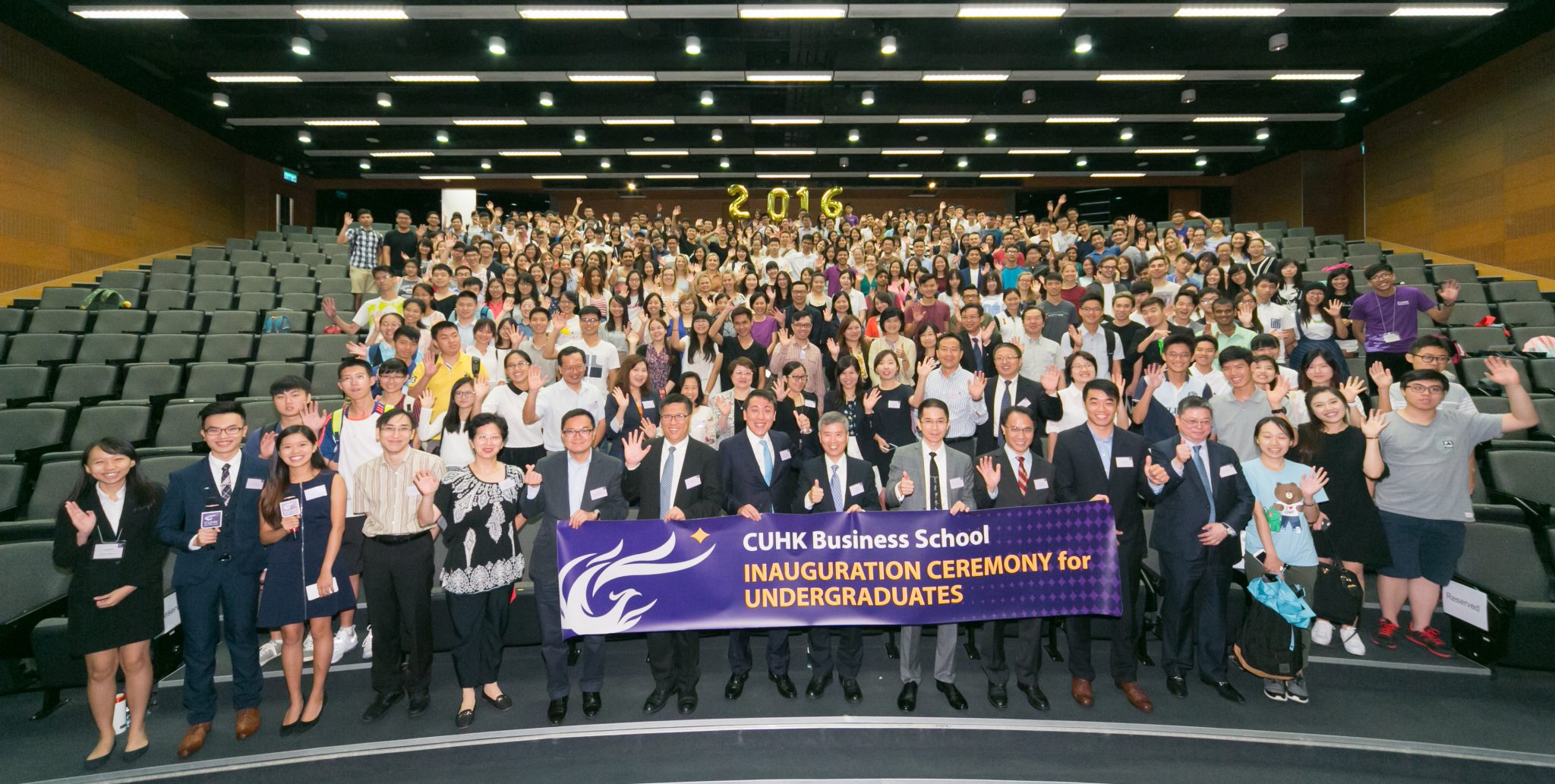 An Inauguration Ceremony was held on 5 September 2016 to welcome the new undergraduate class of 2016.
During the ceremony, Prof. Kalok Chan, Dean of CUHK Business School provided a brief history of the School and its latest news. One of the highlights from his address is that 29% of the new undergraduate cohort is international students from 18 nationalities – more than any other year. He also gave four tips to the new students about succeeding at university: (i) to develop a global mindset; (ii) to act on experiences outside the classroom; (iii) to meet and develop new friendships; and (iv) to stay positive.
Mr. Patrick Cheung, Chairman of HGI Capital Holdings and the CUHK Beta Gamma Sigma Chapter Honoree of 2016, was invited as the keynote speaker. He shared his personal story to encourage the students, hoping that they will stay hungry, young and optimistic in the years ahead. Knowing the importance of maintaining competitiveness, he prompted students to embrace new skills, evolve one's mindset and to set up high-level goals. Mr. Cheung in particular shared how he was able to get admitted into the Swire Management Trainee Programme without being initially asked to the interviews. Mr. Cheung surprised the audience a little by then sharing that he left the Swire programme after only nine months to set up his own startup company. He never regretted following his entrepreneurial dream in which his internet and online businesses are now highly successful. He hoped students would never be afraid of doing something different in order to follow personal dreams and convictions.
The ceremony was followed by a tea reception where students had the chance to mingle with new friends and staff.