Come 3 November, Prof. Kalok Chan will conclude his tenure as the Dean of The Chinese University of Hong Kong (CUHK) Business School, a role in which he has served since 2014. After five years at the helm, what does Prof. Chan consider to be his proudest accomplishments? What are his plans? And what advice would he give to his successor and his colleagues?
Taking the reins of CUHK Business School has been no easy feat. In this fast-changing and globalised world, knowledge becomes outdated quickly, and the affairs and technologies of the day have the power to upend business practices at the drop of a hat.
"As a business school, how do we keep up with the fast-evolving economy and the business needs of multiple stakeholders, including our students, the academia and the industry? How do we navigate the institutional setting, cultures, rules and regulations of the university and Business School and be responsive and agile to the changes? These are big challenges that we have to tackle," Prof. Chan said.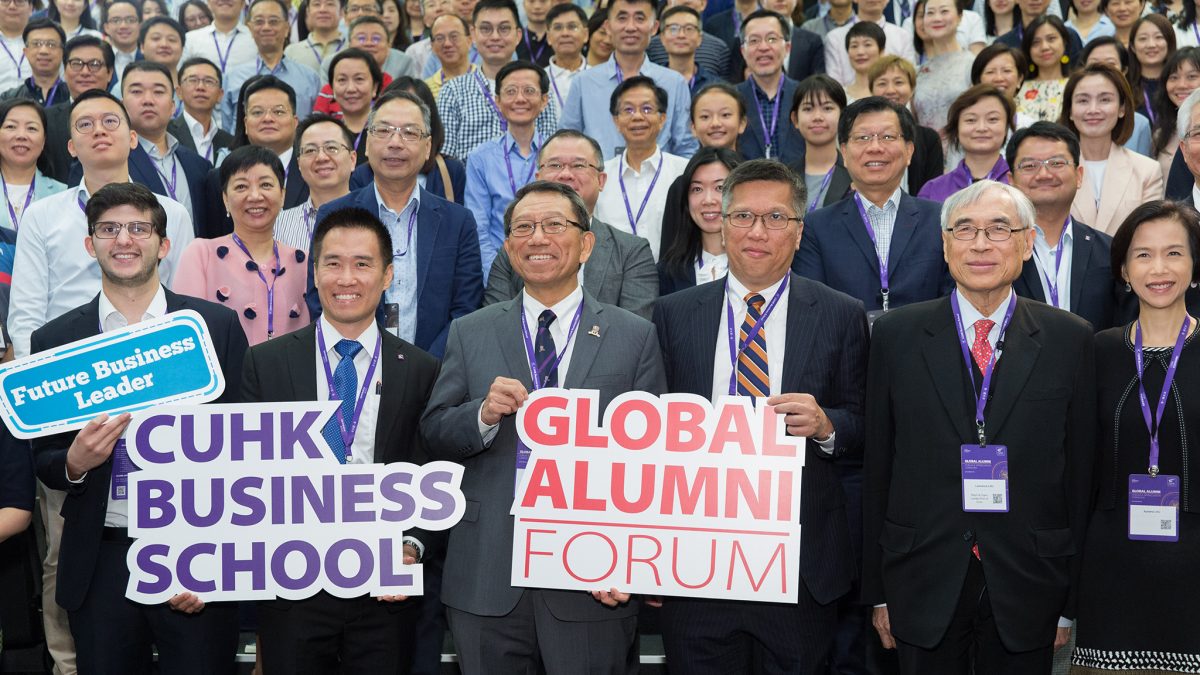 Adding to this is the resurgence of Asia and China, which has boosted the demand for business knowledge by those looking to join the market, to go out, or to come in. Being a connector and gateway to mainland China, Hong Kong sits at the centre of the action. This gives CUHK Business School an opportunity to assert its leadership in business education in the region and for the region.
"CUHK is one of Asia's most established universities, and we have been an active contributor to the socio-economic development of the region. It is our vision to provide a world-class business education to support the region's growth. We need to nurture business talent for Hong Kong, offer the locals, the mainland Chinese and Asian students a top-notch business education here in Asia, help overseas students and companies learn the ways of doing business in China, and, through our quality research, contribute thought-leadership on regional matters and champion responsible and sustainable business."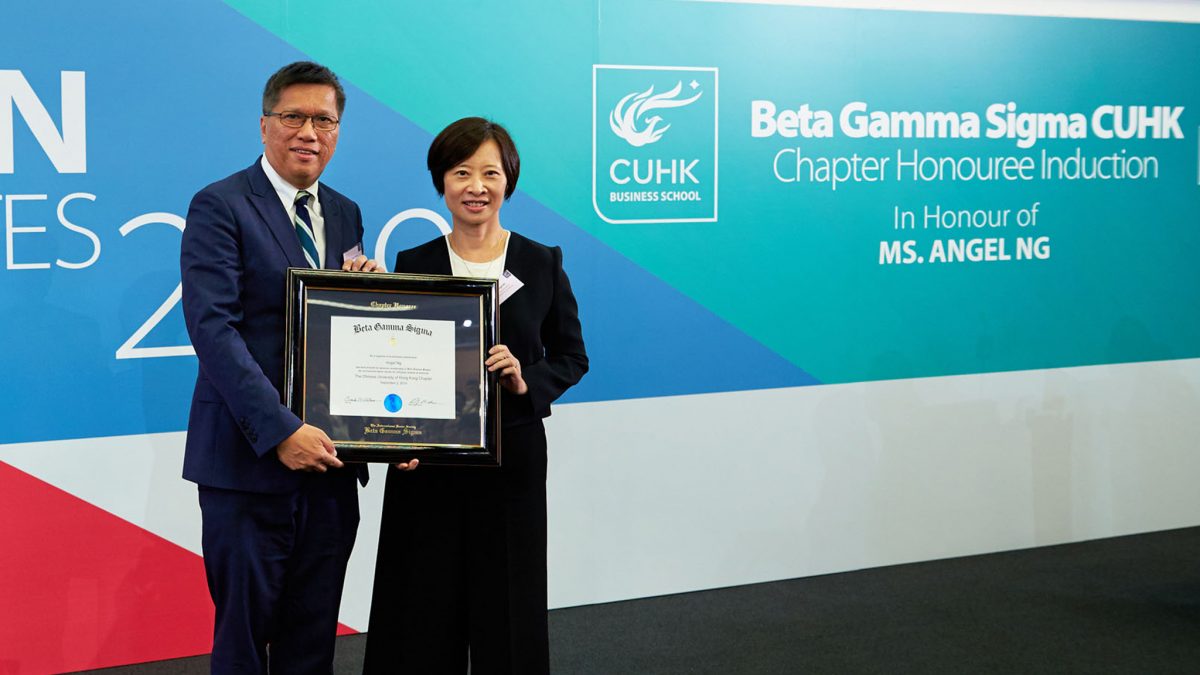 To achieve these, we need faculty members who have strong commitments to research and teaching excellence. — Prof. Kalok Chan
Since 2015, Prof. Chan has worked with the senior leadership of CUHK Business School and hired more than 60 professoriate faculty members, doubling the professoriate faculty population. More than 60% of them have already achieved tenure track. Prof. Chan described this as crucial for the Business School's development in the next 5 to 10 years. "Diversifying our faculty with complementing expertise is vital to enriching our curricula. It is also important when helping students develop their global perspectives and adapt to a multicultural environment."
A vibrant faculty is also indispensable to quality research. "During the past five years, our ranking in The UTD Top 100 Business School Research Rankings has risen from the 60s to within the top 50 in the world. In Asia, we are now among the top five. Of course, transforming ideas into top-notch research is a mission of all business schools. It is important to produce research that creates impact and improves market practices. Our newly recruited young faculty members are aware of this shared goal and have the drive to achieve it.‬"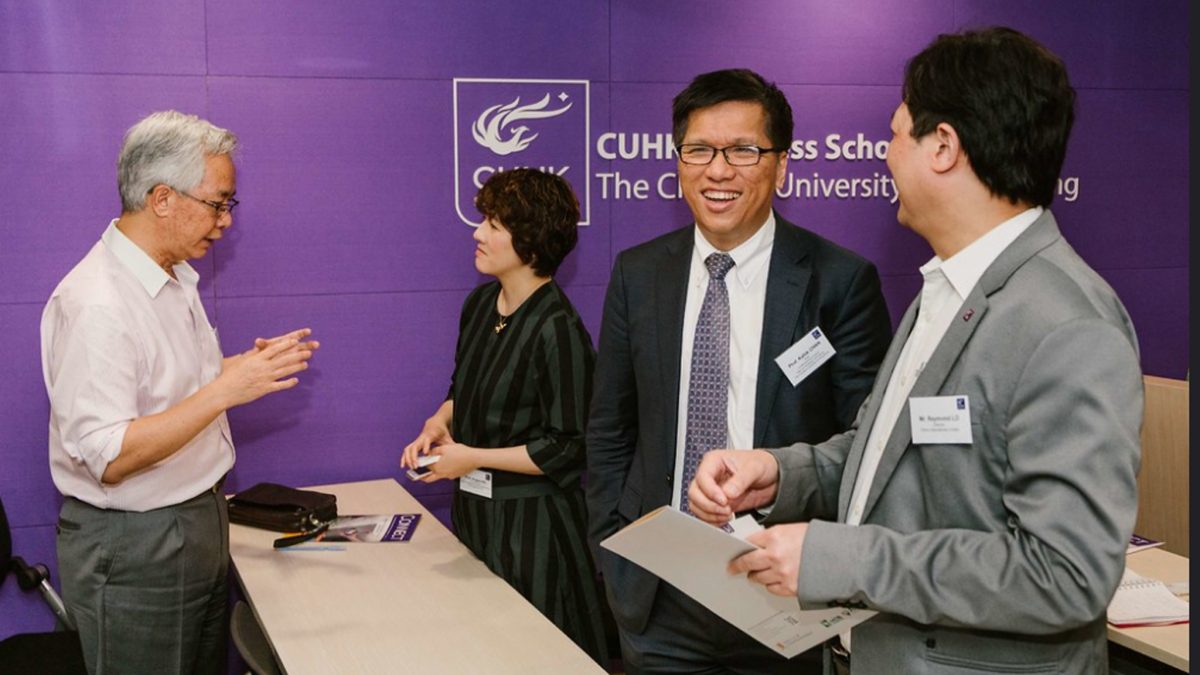 The China Business Knowledge @ CUHK Luncheon Series is a case in point. Since offering this knowledge-sharing platform in 2017, faculty, alumni and the general public have engaged in insightful, in-person learning and sharing of our professors' latest business research. The success of the series prompted the School to incorporate the series into alumni events and to take the series overseas. Faculty members have hosted sessions in Singapore and Shenzhen.
Teaching and research aside, the internationalisation of the School is also something close to Prof. Chan's heart. In the face of complex business, political and social issues in the 21st century, he considers it key that university students receive a broad-based education so that they are informed about global issues, be able to derive innovative solutions, and to face the challenges ahead boldly. ‬‬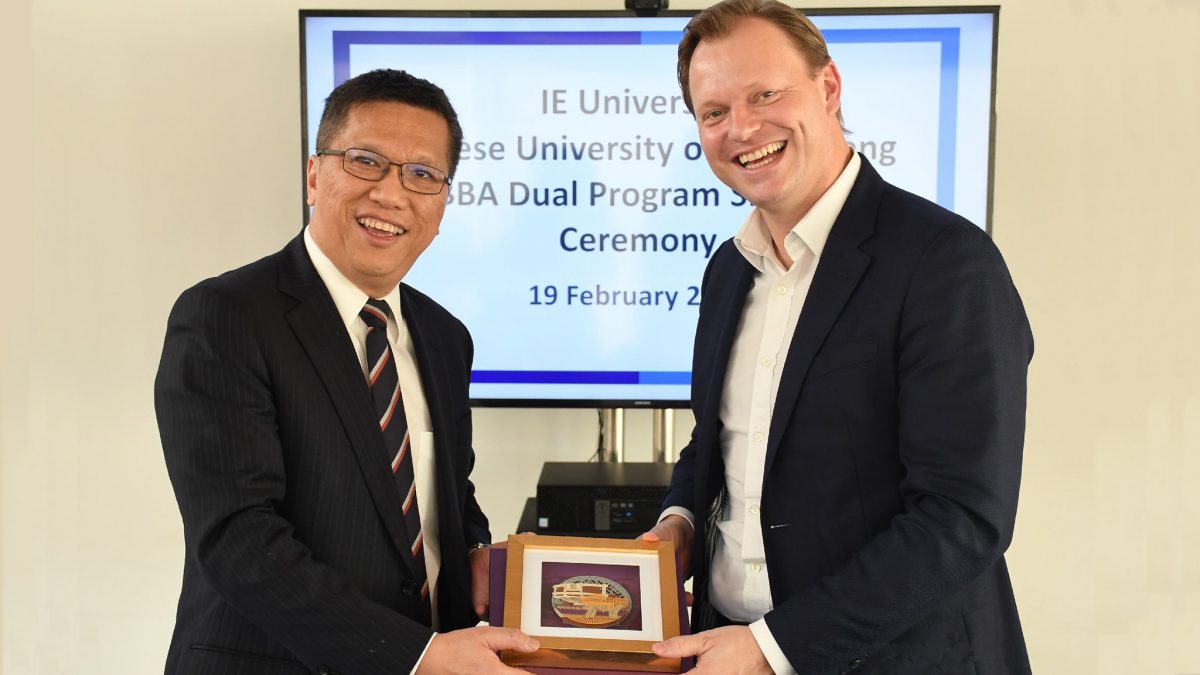 One of the things we have managed to accomplish is our innovative dual degree programmes, which are among the first to be offered in Hong Kong. — Prof. Kalok Chan
"We have partnered with two top business schools – the UK's Cass Business School of City, University of London, and Spain's IE Business School, to offer business administration dual degree programmes. Students partaking in these programmes will spend two years studying at Cass or IE to expand their exposure to global business knowledge and to soak up international experiences."
The School's internationalisation efforts have been reflected in the uptick in international student enrolment, especially from countries along the Belt and Road. Prof. Chan believes that the cultural and knowledge exchange among local and international students will contribute to the students' whole-person development and socially responsible mindset.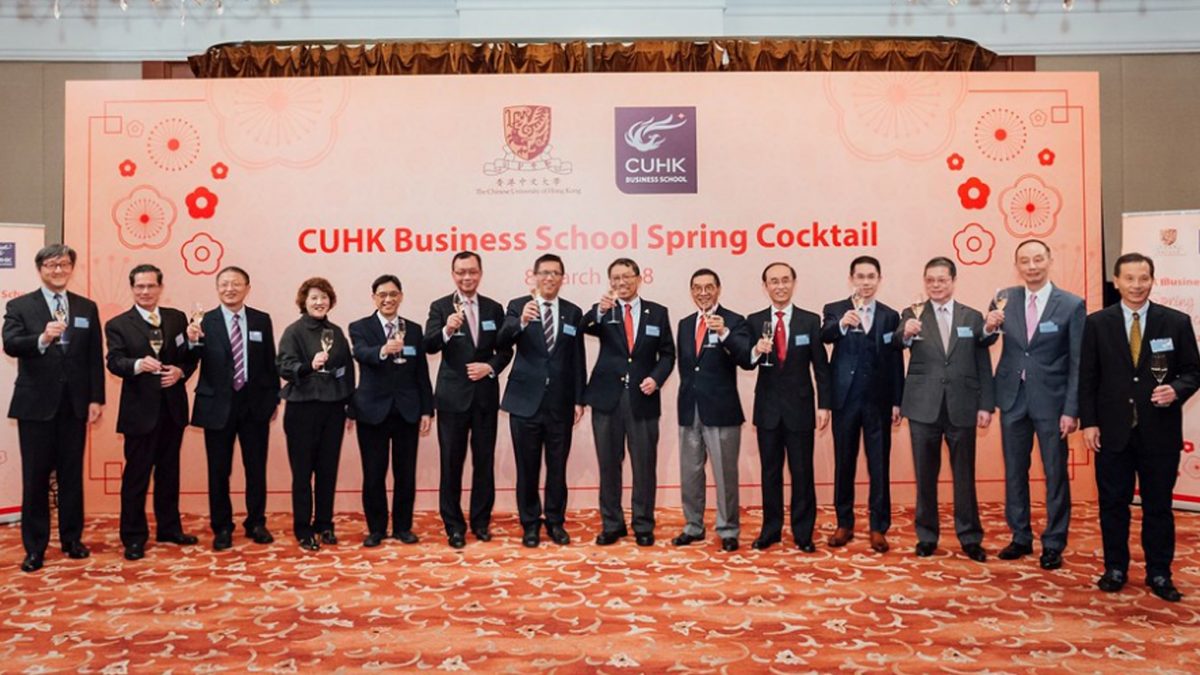 One other accomplishment of which Prof. Chan is most proud of is the School's corporate outreach efforts. A total of eight corporate partnerships have been formed to offer students learning opportunities beyond the classroom. By exposing students to real-world business scenarios and needs, students can hone their innovative and creative thinking, foster entrepreneurial attitudes and develop the right skills and expertise to thrive professionally. In turn, the School can ascertain that the curriculum responds to the competencies demanded by the corporate world.
In addition, the partnerships offer enterprises access to the talents and skills of our students and alumni, and to high-quality research and ground-breaking theories in a variety of academic fields. "This can create a mutually benefiting learning community and advance business innovation."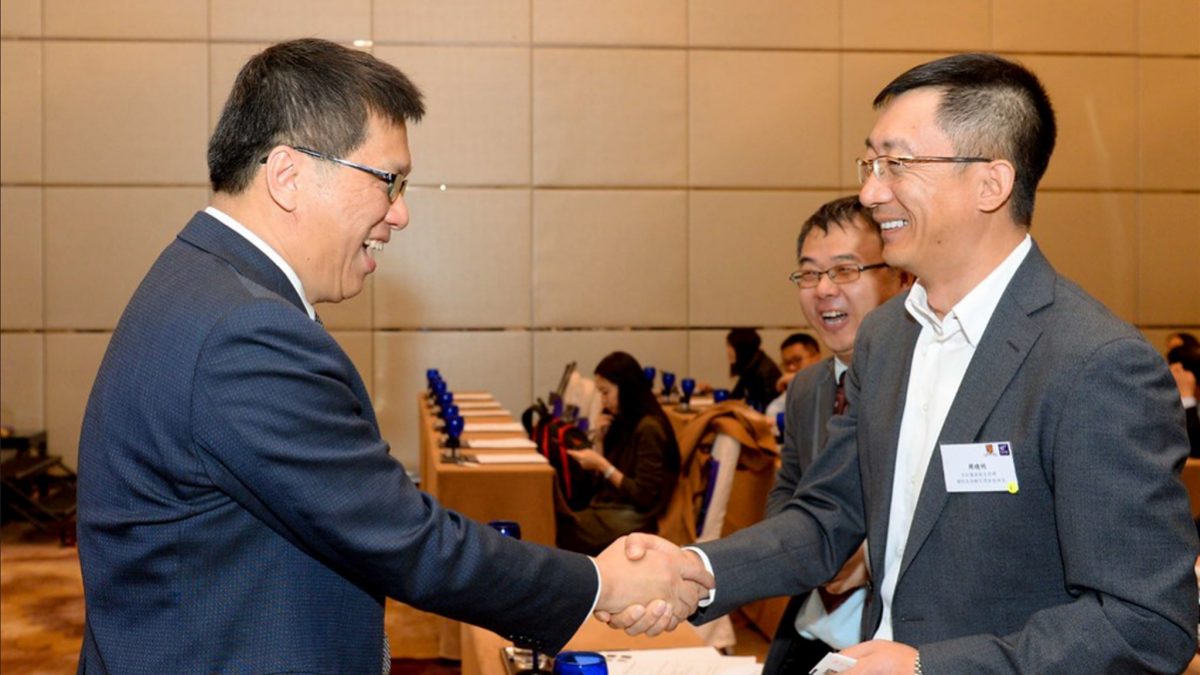 On a lighter note, Prof. Chan also talks about his plans moving forward as the countdown to his final stretch of Deanship begins.
"3 November is my official last day, but I will actually only be back from a business trip in the evening of 4 November. I will be taking a sabbatical to recharge. The first thing I would like to start doing and have certainly missed is to catch up and refresh my knowledge of the financial markets, to go more in-depth into the trends that have appeared over the past few years, such as FinTech, sustainable finance and the Hong Kong-China financial markets."
"I definitely hope to continue to serve the School and our colleagues in new capacities and to pick up on my research. I have other community engagements as well. I will continue to be a bridge for the students and the School with the industry and the community; to be a platform that the younger generation can leverage for communication, collaboration and opportunities."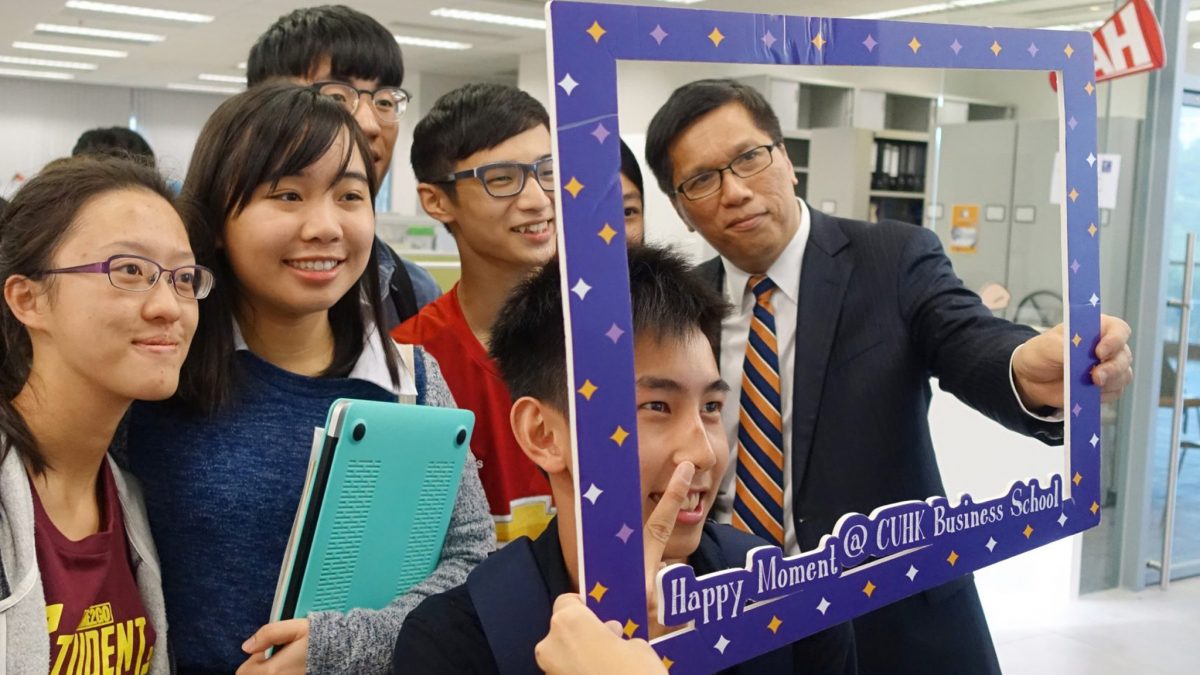 Is there any advice that Prof. Chan would like to offer to his successor and the colleagues?
"Hong Kong has a unique role to play as a part of China and as a gateway between mainland China and the international community. For the Business School, I would say we should continue to leverage this distinctive position and differentiate ourselves from other business schools. Our internationalisation efforts must also continue."
As for his colleagues, "The world is changing very rapidly across the board. Stay updated and be innovative when working with students and other stakeholders."
Prof. Chan added that, having served a fruitful tenure as Dean, he will miss working with his dedicated and supportive colleagues.
I look forward to serving in other dimensions. I hope our colleagues will continue to collaborate and support future management. — Prof. Kalok Chan