Seven undergraduate students from The Chinese University of Hong Kong (CUHK) Business School swept away the champion and 1strunner up awards in both FinTech and A.I. categories at the CSR Challenge 2018 of EYAcademy on 26 March 2018.
Themed "A.I. and FinTech", this edition of CSR Challenge provided students with the privilege to work with eight local outstanding entrepreneurs from Hong Kong Cyberport and Hong Kong Science and Technology Parks Corporation. The entrepreneurs, specialising in A.I. and FinTech, provided real-life case study opportunities to the students. By understanding the assigned entrepreneur's business and the positive impact brought to the community, students created a short video to promote and showcase the entrepreneurs' business. They also presented their strategic marketing proposal to the judging panel in the competition.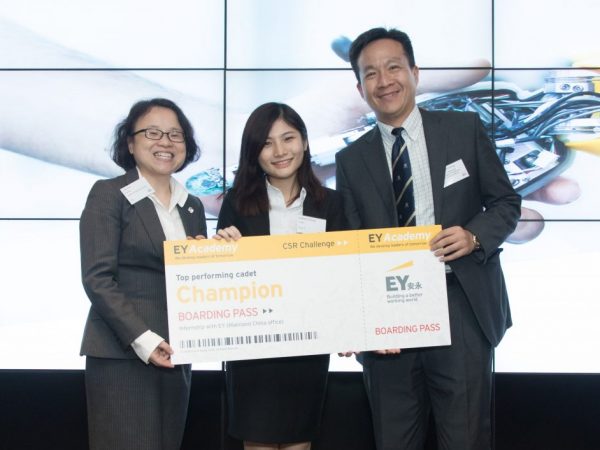 After several rounds of the competition, Anthea Ong Cheng (Professional Accountancy [PACC], Year 2) was crowned Champion of the Top Performing Cadets. Four teams with CUHK Business School students also won the following awards:
Team Awards (FinTech)
Champion and Most Favourite Video Award
Alan Sui-ki Lam (PACC, Year 2)
Anastasia Hiu-yan Wong (PACC, Year 2)
1st Runner Up
Team Awards (A.I.)
Champion and Most Favourite Video Award
1st Runner Up
Demi Tsz-yin Cham (PACC, Year 2)
Initiated by Ernst & Young, EYAcademy is a three-year structured programme designed to provide local university undergraduate students with a mix of learning, experience and coaching to accelerate their professional development. The programme helps nurture future leaders who are competitive, entrepreneurial, socially responsible and with a global perspective.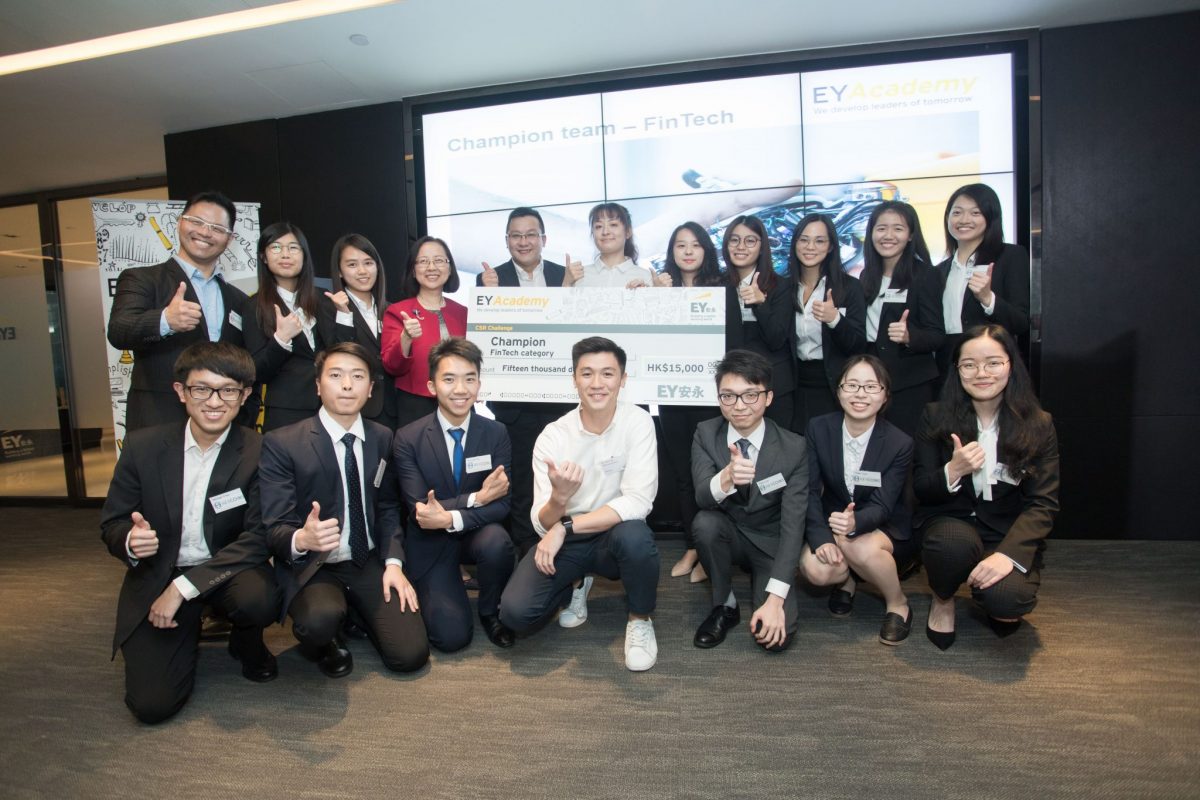 Champion - FinTech category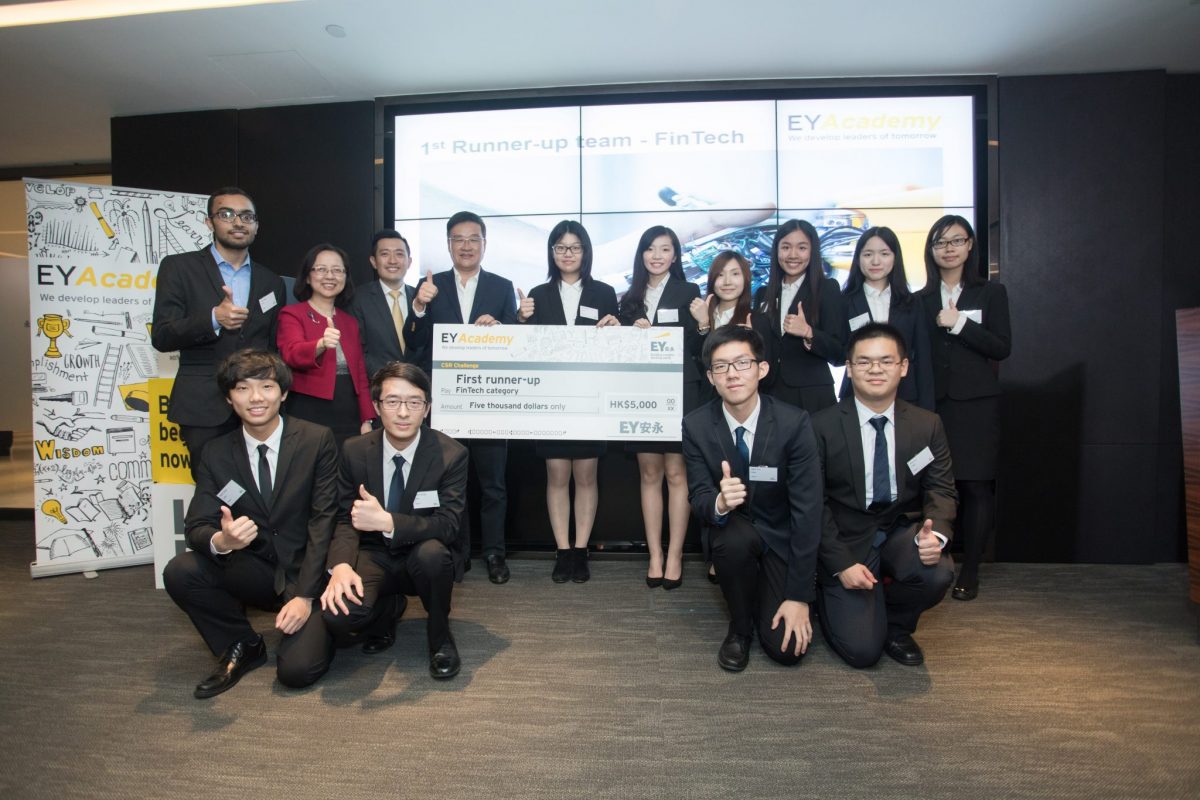 First runner-up - FinTech category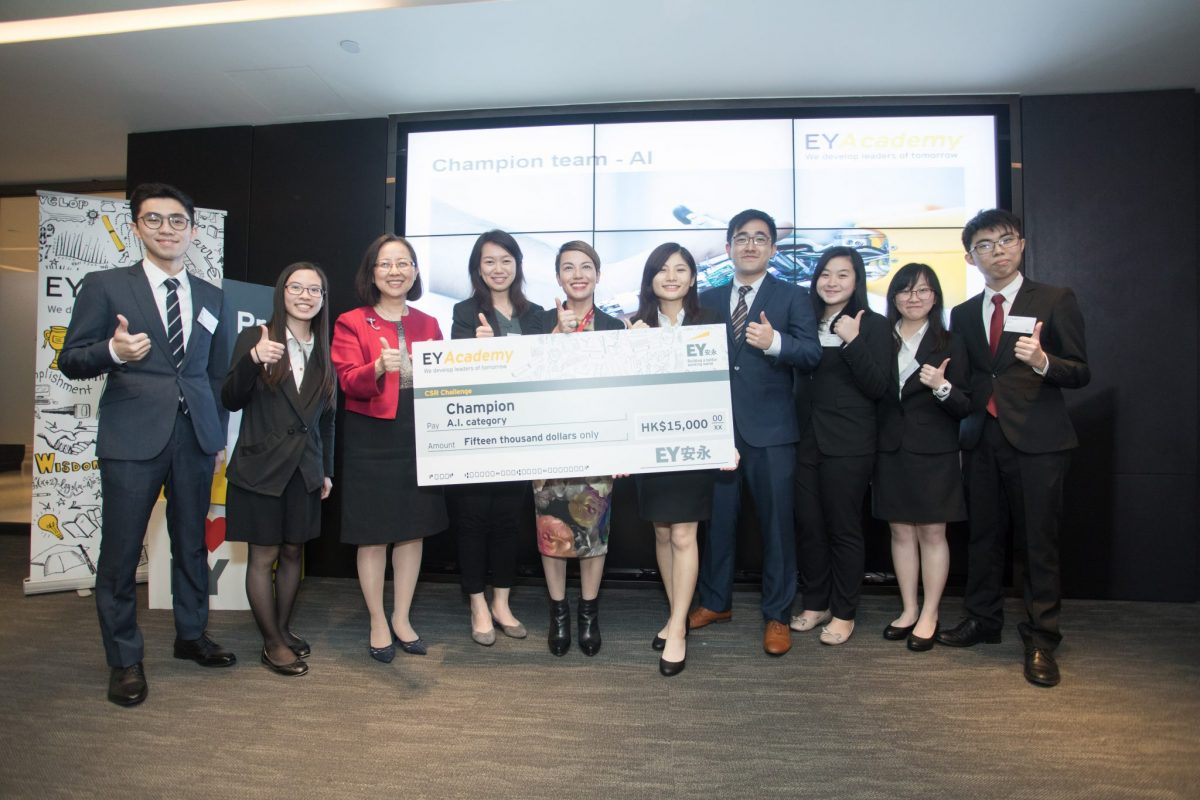 Champion - A.I. Category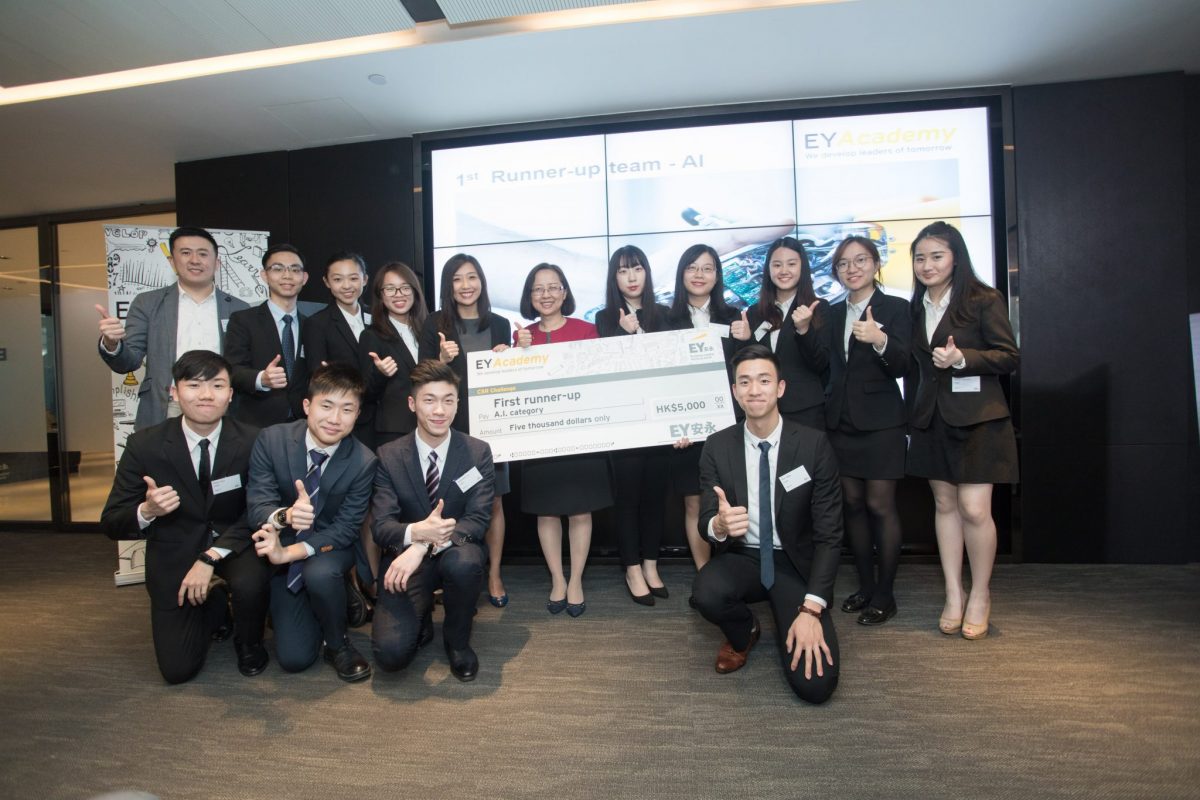 First runner-up - A.I. category