SHTM Students Collaborate with Sophia University Students on Global Business Challenges Project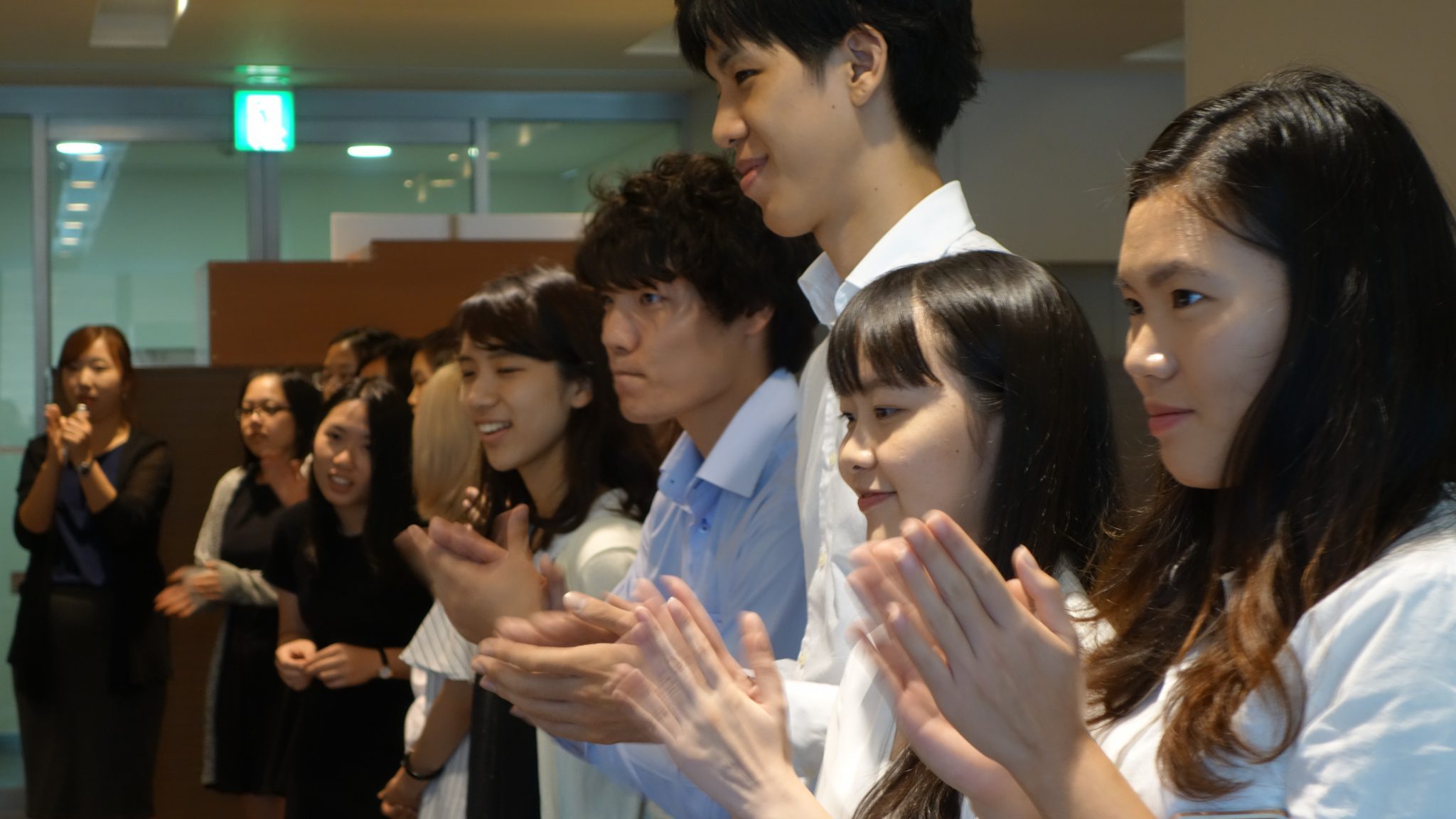 Students from both universities came together for a two-week summer course to broaden their perspective on real world business practice and enrich their financial knowledge.
The School of Hotel and Tourism Management (SHTM) of The Chinese University of Hong Kong (CUHK) Business School and Sophia University (Tokyo, Japan) for the first time jointly coordinated a two-week summer course for their students. The course focuses on business issues in a global setting. To broaden students' perspective on real world business practice and enrich their financial knowledge, the course arrangements of this year put a focus on global business challenges in the financial sector. Sophia University's partner, Japan Business Federation (JBF or Keidanren in Japanese), allied with Nomura Holdings, Inc. (Nomura) to act as the business consultant for this course.
Students from the two universities formed collaborative teams and spent two weeks together on a project assigned by Nomura, with one week in Hong Kong (7-11 August 2017) and one week in Tokyo (21-25 August 2017). The teams presented their business solutions to a group of Nomura executives and JBF representatives in Tokyo on 25 August. In addition to presentations and consultation sessions, Nomura and JBF arranged visits to Nomura offices both in Hong Kong and Tokyo, the JBF headquarters, and the Tokyo Stock Exchange. In Hong Kong, students also had a chat with Mr. Anson Chan, Chairman and CEO of Bonds Groups of Companies, discussing doing business in different institutional and cultural contexts.
"I was surprised that students use buses on campus", said Keita Takada from Sophia University when asked about his impression of CUHK. Takada also learned that the way of thinking for business appeared to vary across countries. Not only cultural factors but also different government regulations must be taken into consideration.
Nocky Chou (Hotel and Tourism Management [HTMG], Year 4) enjoyed the many chances provided during the course to meet and talk with Nomura's senior executives, which gave her a better understanding of the real business world. She added, "I now know more about Japanese culture and have learned some Japanese." She would love to "do it again" and have a course that allows more time for the project.
Sammy Yiu (HTMG, Year 4) appreciated the company visits to Nomura Tokyo headquarters and its Hong Kong office. Those visits and the conversations with corporate executives made the notion "doing business in a global context" more real to her.
Prof. Amikura Hisanaga, Professor of Business Administration at the Faculty of Economics of Sophia University and Dr. Jenny Tian, Senior Lecturer of SHTM and BBA in Hospitality and Real Estate Programme Director of CUHK Business School both hope to work together on similar projects again. Dr. Tian hopes to see further development in the collaboration between CUHK Business School and Sophia University.
This joint summer course provides students with valuable international exposure and experiential learning, which is highly consistent with the learning goals of SHTM's BBA in Hospitality and Real Estate Programme. The School will continue its efforts to create innovative learning activities that help students develop a global perspective and stronger cross-cultural sensitivity.
This article is contributed by School of Hotel and Tourism Management, CUHK Business School. The BBA in Hotel and Tourism Management programme offered by SHTM is renamed to BBA in Hospitality and Real Estate programme as of September 2017.