Study Trip to Singapore and Jakarta Inspire GLOBE Students to Be Future Business Leaders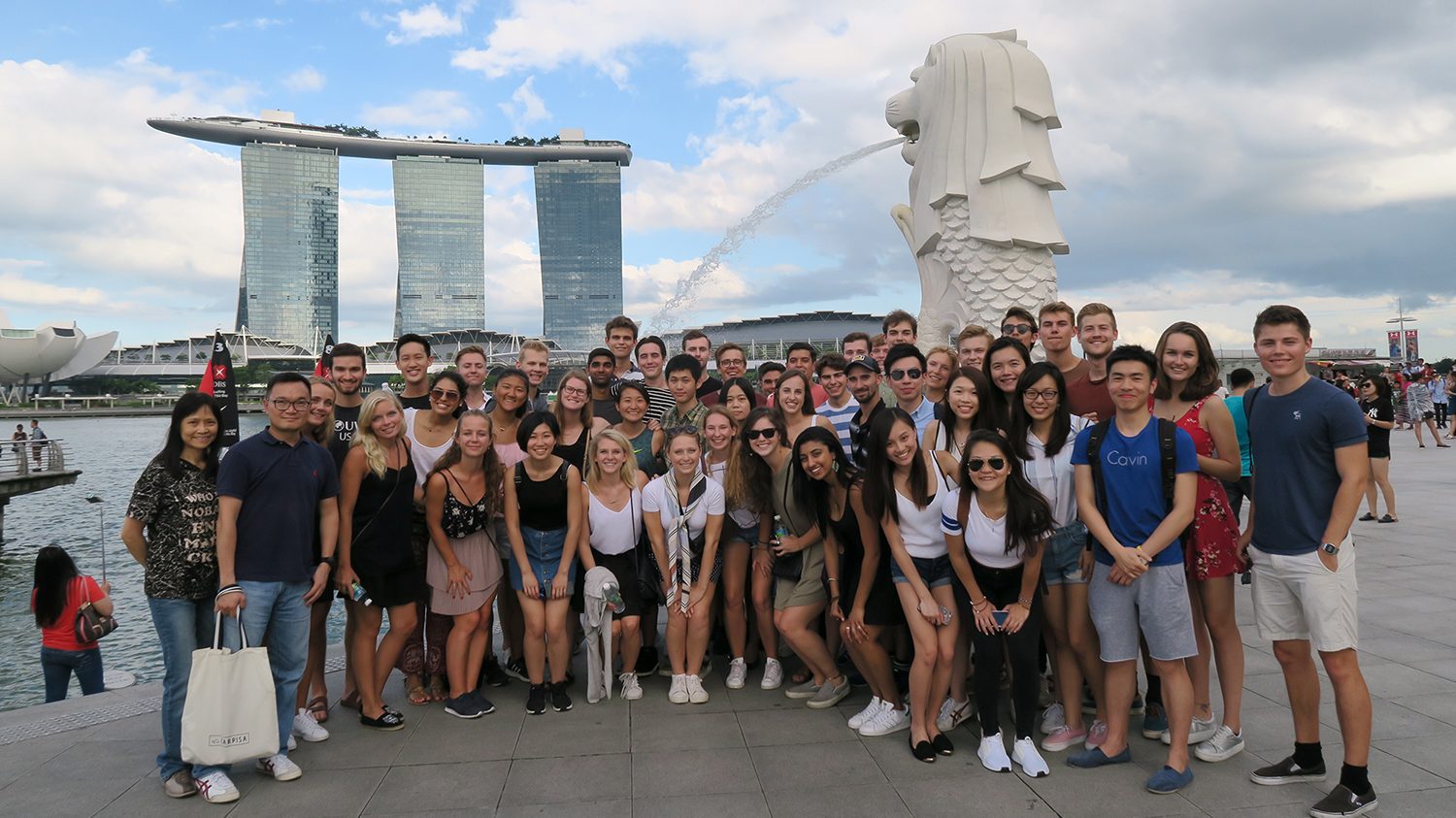 To integrate the knowledge acquired from school into real business setting in Asia, a group of 46 GLOBE students embarked on their journey to Singapore and Jakarta from 14 to 24 May 2017.
To integrate the knowledge acquired from school into real business setting in Asia, a group of 46 GLOBE students embarked on their journey to Singapore and Jakarta from 14 to 24 May 2017. The group visited corporations and were introduced to the operations of companies by top management. The study trip was not only a bridge between textbook theories and practicalities in real life businesses, but also a cultural immersion into the South-east Asian vibrancy, especially for batch mates from Copenhagen Business School and The University of North Carolina at Chapel Hill.
"To succeed as future global business leaders, it is important to develop one's abilities in global thinking and cultural understanding," Dr. John Lai, Assistant Dean (Undergraduate Studies) and Director of Global Business Programmes, shared his insight. "Aspiring business leaders in emerging markets should respect cultural diversity, be willing to learn and adapt to new cultures, and show readiness to embrace various initiatives and options offered by people from diversified backgrounds."
Our stay in Singapore kick-started with a cultural tour at Marina Bay. The economic transformation of Singapore from a developing nation half a century ago to an international financial and technological hub has earned its well-deserved attention.
During our company visit to Eu Yan Sang International Limited, Mr. Richard Eu, Group CEO, explained to us the overall landscape in the traditional Chinese medicine industry, and reiterated the importance of not only monitoring the value chain but also repositioning products as health supplements to penetrate into the younger market. We were also introduced to how the company took advantage of external opportunities while anticipating threats, which is another crucial aspect for a business to prosper in the market. During the visit to the YCH Group, students had the chance to learn how the firm adopted innovative management, such as replacing manual stock-taking with drones, to maximise its efficiency.
Jakarta was an entirely different experience from Singapore in terms of culture and economic development. Codes of etiquette in public are of great importance. Upon arrival, the group acted local, chucked away cutlery and dug in with right hands.
Students were also warmly welcomed by several local companies and organisations. During the visit to Garuda Indonesia Training Centre, students learned how the organisation devotes additional amount of resources and manpower to upgrading its staff to create group synergy in the light of an increasingly competitive airline industry. At PT Angkasa Pura II, a state-owned enterprise, students were shown how the company aspires to reshape travellers' experience through innovation and digitalisation. Last but not least, the visit to Indofood's manufacturing sites in Indonesia was one of the most exciting visits. To many Hong Kong people, Indomie, the signature product of the company, is a heavenly childhood gourmet. The visit strengthened our understanding to factory operations as the group departed with bags of noodle souvenirs.
The 10-day study trip was definitely an eye-opening experience to consolidate textbook concepts through the observation of real life business practices in Southeast Asia. What's more, it was an invaluable time for the batch to strengthen their bonds and get away from studying after a remarkable semester here at CUHK.
By Yoyo Chan (Global Business Studies, Year 2)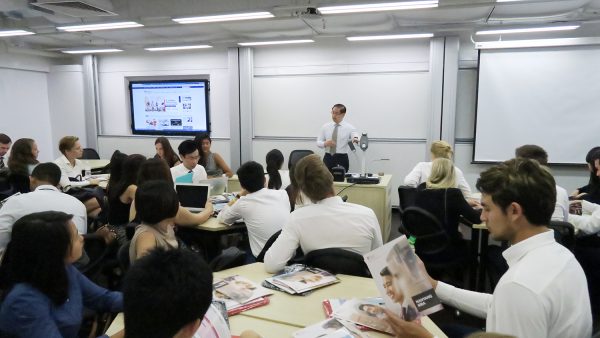 This article was first published in CU iBUS (July 2017 issue) by the Undergraduate Office, CUHK Business School.