The 2nd CUHK Derivatives and Quantitative Investing Conference Explores Cutting-Edge Derivatives Markets Research and Practice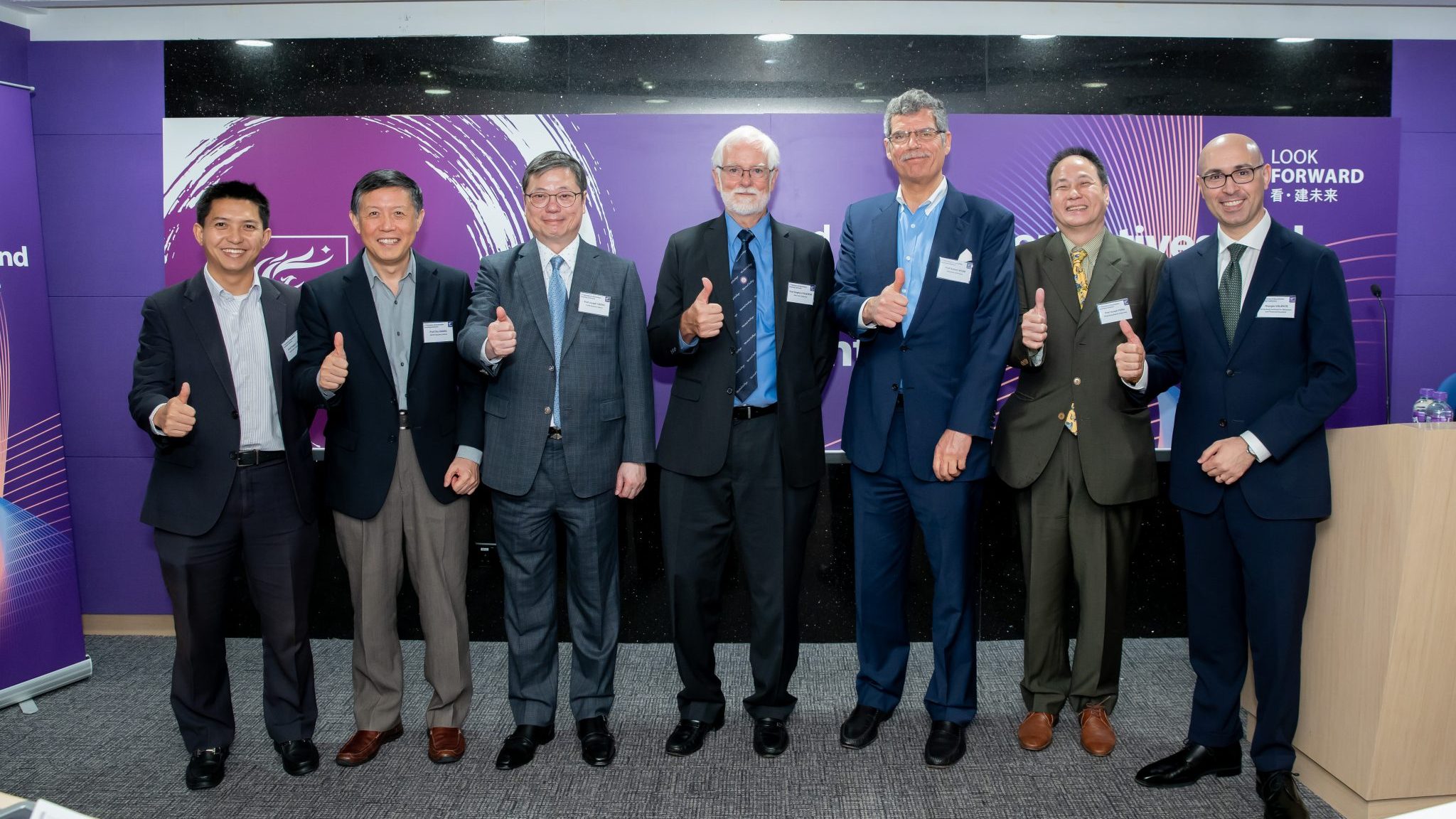 Organised by the Department of Finance of The Chinese University of Hong Kong (CUHK) Business School, the second CUHK Derivatives and Quantitative Investing Conference was hosted on 17 October 2019 at the CUHK Business School Town Centre. It gathered around 100 industry professionals and academics worldwide to interact and engage with finance experts.
The conference offered an exciting platform for researchers and practitioners from academia and industry to share cutting-edge research and practice in derivatives markets and quantitative investing. It comprised two keynote speeches and nine research presentations delivered by speakers and moderators from leading universities and business schools, as well as top asset management firms, financial service providers and government authorities in Hong Kong, Canada, Germany, and the US.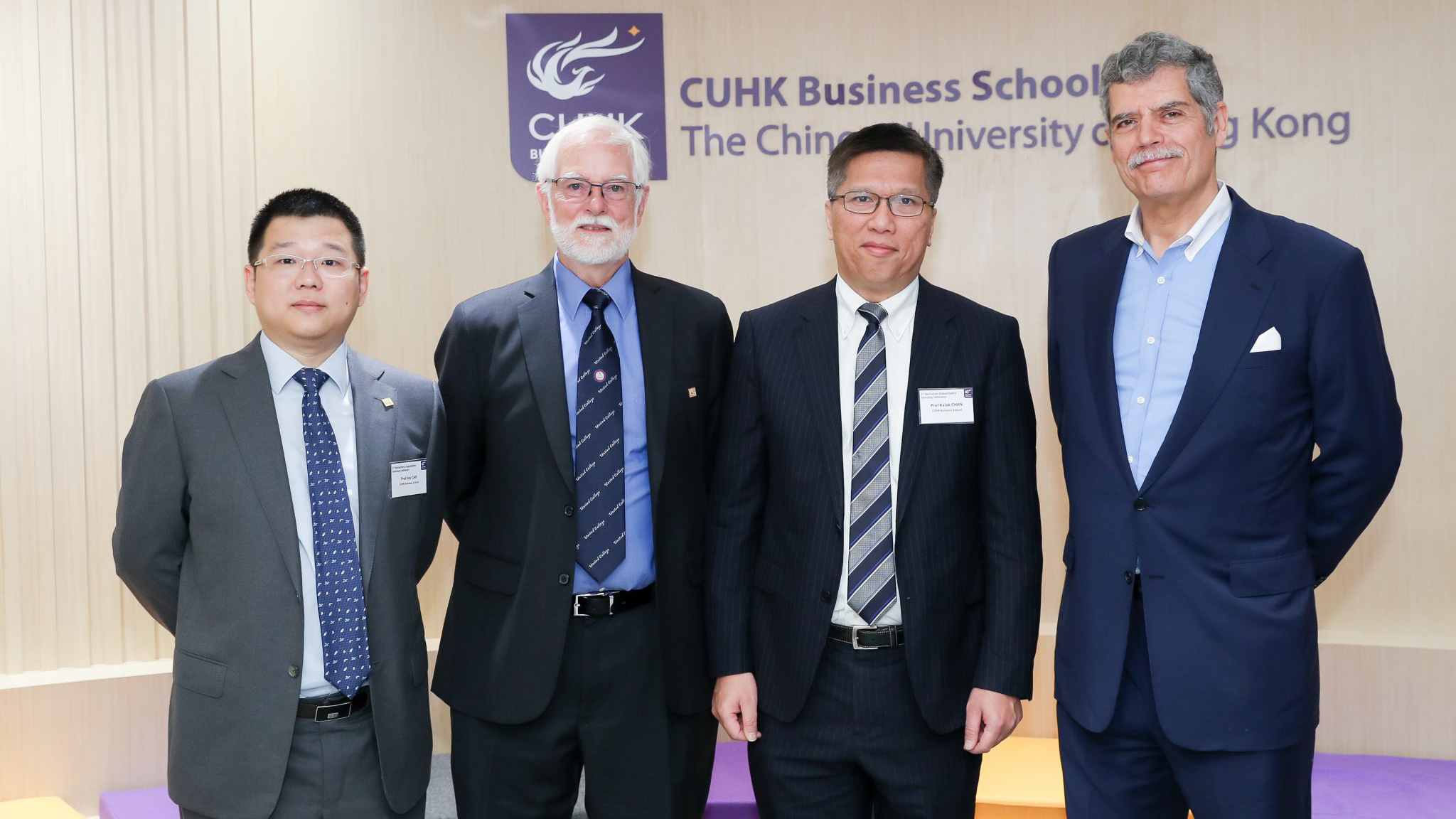 (From left) Prof. Jie Cao, Associate Professor of Department of Finance at CUHK Business School; Prof. Stephen Figlewski; Prof. Kalok Chan, Dean of CUHK Business School; Prof. Robert Webb
The first keynote speech was delivered by Prof. Stephen Figlewski, Professor of Finance from Stern School of Business at New York University and founding editor of Journal of Derivatives. He spoke on the topic of "Extracting Market Expectations and Risk Premia from Stock Index Options". Prof. Robert Webb, Professor of Finance from McIntire School of Business at University of Virginia and editor of Journal of Futures Markets, gave the second keynote speech on the topic of "The Internationalisation of Futures Markets: Lessons from the Past", examining the lessons from past attempts to internationalise futures markets and assess their implications for today.
Other speakers also spoke on a wide range of topics, such as innovative trading strategies in stock market, fixed income quantitative strategies, climate risk and ESG investing, the application of machine learning in trading practice and opportunities in emerging markets. The sharing provided participants with a superb opportunity to gain insights from the research and best practices, and in turn apply them to real-world investment management and trading.
The conference organiser, Prof. Jie Cao, Associate Professor of Department of Finance and coordinator of MPhil-PhD in Finance programme at CUHK Business School shared, "This is an exciting event for academic researchers and industry practitioners to exchange ideas in derivatives markets and the quantitative investing." The conference co-organiser, Prof. Xintong Zhan, Assistant Professor of Department of Finance and School of Hotel and Tourism Management at CUHK Business School and added, "Hong Kong is a financial centre and CUHK Business School is taking further steps in transferring knowledge and creating social impact. We are also happy to see more uprising female experts in quantitative finance."