Living in a digital age, aspiring alumni of the CUHK Business School set eyes on opportunities beyond traditional boundaries and triumph by tapping into rising trends. Three forward-thinking young alumni talk about how they leverage technology in their professional advancement outside of Hong Kong.
Zilong Chen (MSc ITM 2021)
Lark Digital Consultant,
ByteDance
Shenzhen, China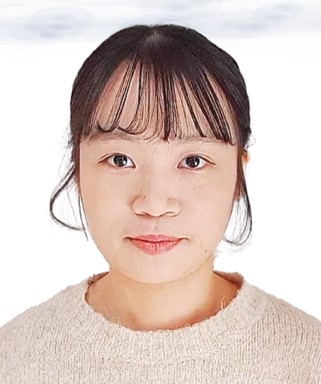 Sherrie Ling (BBA HTM 2015)
Senior Client Success Manager,
iClick Interactive Asia Group Limited
Seoul, South Korea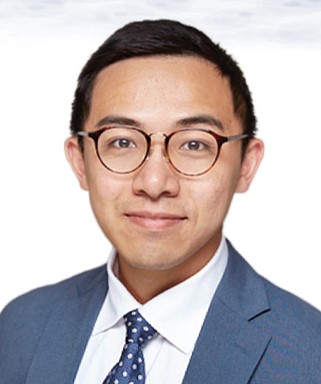 Alex Cheung (MSc FIN 2021)
Associate (Transaction and Investment Management),
Victoria Asset Management
London, The United Kingdom
---
Q1. What is your role in your organisation?
Zilong: I am responsible for developing technology-driven solutions for my clients based on their operational needs. My work goes beyond mere programming – we create values and synergies with technologies after taking into account interpersonal and organisation factors of individual companies.
Sherrie: I am working at the regional office of a data-driven marketing technology platform in Seoul. As a senior client success manager, I provide account management services for a diverse brand and industry portfolio across APAC. My duties include ideas pitching, launching and monitoring media campaigns, conducting market analysis, etc.
Alex: I am responsible for underwriting, carrying financial analysis and due diligence of new investments, and the subsequent post-investment management duties.
Q2. How is life in the city where you live now?
Zilong: Shenzhen is a dynamic place full of opportunities. Young people with different cultural backgrounds come together and contribute to the vibrancy and inclusivity of the city. There are always the right people around for inspiring dialogues, and you will never fall short of new ideas in a workplace so vivid.
Sherrie: The social and workplace environment in Korea is very different from that of Hong Kong, partly because of the distinctive hierarchical system, and newcomers have to learn the language and culture fast in order to blend in well. Rules may be more lenient nowadays, but there are still undesirable behaviours to be avoided in different contexts. After all, if you show your eagerness to be part of them, Koreans will receive you with a warm welcome!
Alex: London is an amazing city. It is more culturally and ethnically diverse than I had ever imagined. The mutual respect people pay to various cultures and views also lies a solid foundation to the vibrancy of the city. As for the cityscape, heritage architecture and modern lifestyle work so well together to make up a very unique ambience. It is fascinating to see Victorian buildings everywhere even till nowadays!
Q3. What business potential do you see in your industry?
Zilong: Dubbed China's "Silicon Valley", Shenzhen has seen its technology industry boom for decades and there is still ample room for growth. Leading Internet companies will still be a Mecca for graduates and international talents. With the presence of a diverse clientele, it is an ideal starting point for IT freshmen like me, and I look forward to enriching my industry knowledge and experience and pursuing my entrepreneurial dream here.
Sherrie: Mobile technology is a luring industry for business. Korea has a high technology literacy and Koreans normally install dozens of APPs in their phones. Working in the marketing industry, we leverage APPs as well as other personalisation tools to reach out to new clients and stimulate purchase. There are numerous opportunities for brand building powered by technology, and I will continue to explore new strategies and directions for my clients on this end.
Alex: Technology for sure, thanks to the technological progress and the ongoing digitalisation of our economy. AI, automated robots, blockchain and quantum computing to name a few, have all been widely used in our everyday lives and I will keep myself up-to-date with the latest investment trends and market dynamics. I also look forward to expanding my professional network with experienced executives in London, the top tech hub in Europe!
Q4. What is the one thing you miss the most during your study in CUHK Business School?
Zilong: Despite being mostly online due to the pandemic, the learning experience is still very rewarding. It has facilitated the convergence of my professional skills and business communication, and encouraged me to look at life and work from the perspective of humanity. I hope to reconnect with my classmates in the campus very soon!
Sherrie: I miss the school life – we were very close to each other in class back then! The analytical and strategic mindset I acquired also facilitated the development of my marketing career and allowed me to tailor solutions for my clients. It is also worth to mention that it's the exchange experience at the Yonsei University which brought me to where I am now, as it made me fall in love with the Korean culture.
Alex: The entire MSc experience as whole! The wide range of elective courses to develop skills according to my interests and career needs, knowledgeable and friendly professors and tutors, classmates with different professional backgrounds in the financial market, and of course the world-class facilities!
Thinking of advancing yourself in the new normal? Explore what's in your future with CUHK Business School's programmes.