More than 750 local and international undergraduate students embarked on their learning journey at The Chinese University of Hong Kong (CUHK) as the new school year unfolded. Many of them had applied to the University with brilliant results in public examinations and excelled in non-academic areas such as sports, arts, community services and more.
Let's hear the sharing from some of these high-calibre students:
Kevin Yu-hin Cheung (BBA-JD, Year 1)
Admitted to the Bachelor of Business Administration (Integrated BBA Programme) and Juris Doctor (BBA-JD) Double Degree programme through the School Principal's Nomination Scheme, Kevin Yu-hin Cheung from Wa Ying College was recommended by the Principal to CUHK Business School for his remarkable leadership, creativity and communications skills.
Kevin was an all-rounder with excellent performance in academic studies, community services and sports. He was the Head Prefect and a key member of his secondary school's badminton team. With a passion for marketing, he won the champion, the Most "Liked" Award and the Most Creative Award in the Hong Kong Secondary School Marketing Contest organised by Hong Kong Baptist University before.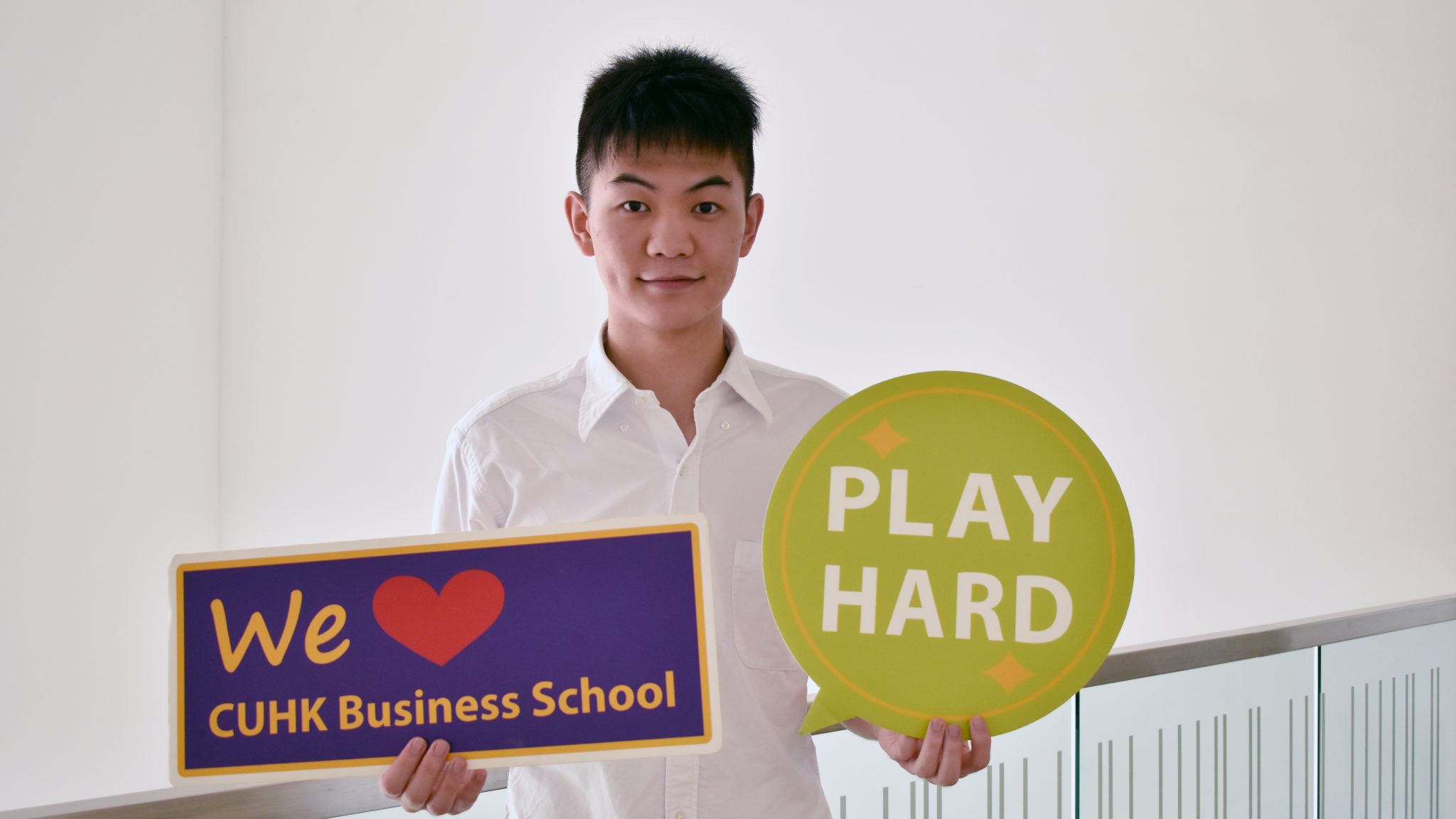 "I joined a campus tour to visit the New Asia College when I was in Form 3. I was impressed by the University's stunning campus and learning atmosphere that had given me a feeling of caring. My interests are on human resources management and marketing as I like communicating with others. I also have a childhood dream to help the underprivileged with my knowledge in law, and thus I chose BBA-JD."
Ting-hin Ng (QFIN, Year 1)
Enrolled in the BSc in Quantitative Finance (QFIN) programme, Ting-hin Ng from Diocesan Boys' School is a member of the Hong Kong U-20 fencing team. He loves fencing because it allows him to demonstrate his creativity in applying different strategies to triumph in a competition.
Inspired by Elon Musk for his innovative thoughts and enthusiasm in improving human lives, Ting-hin has set his goal to build a better society. He is interested in business and is passionate to study in this realm. Ting-hin has practised fencing since Primary 1. He found there are some similarities between fencing and business and truly believed the skills he had learnt from the sports could enable him to thrive as an entrepreneur in the future.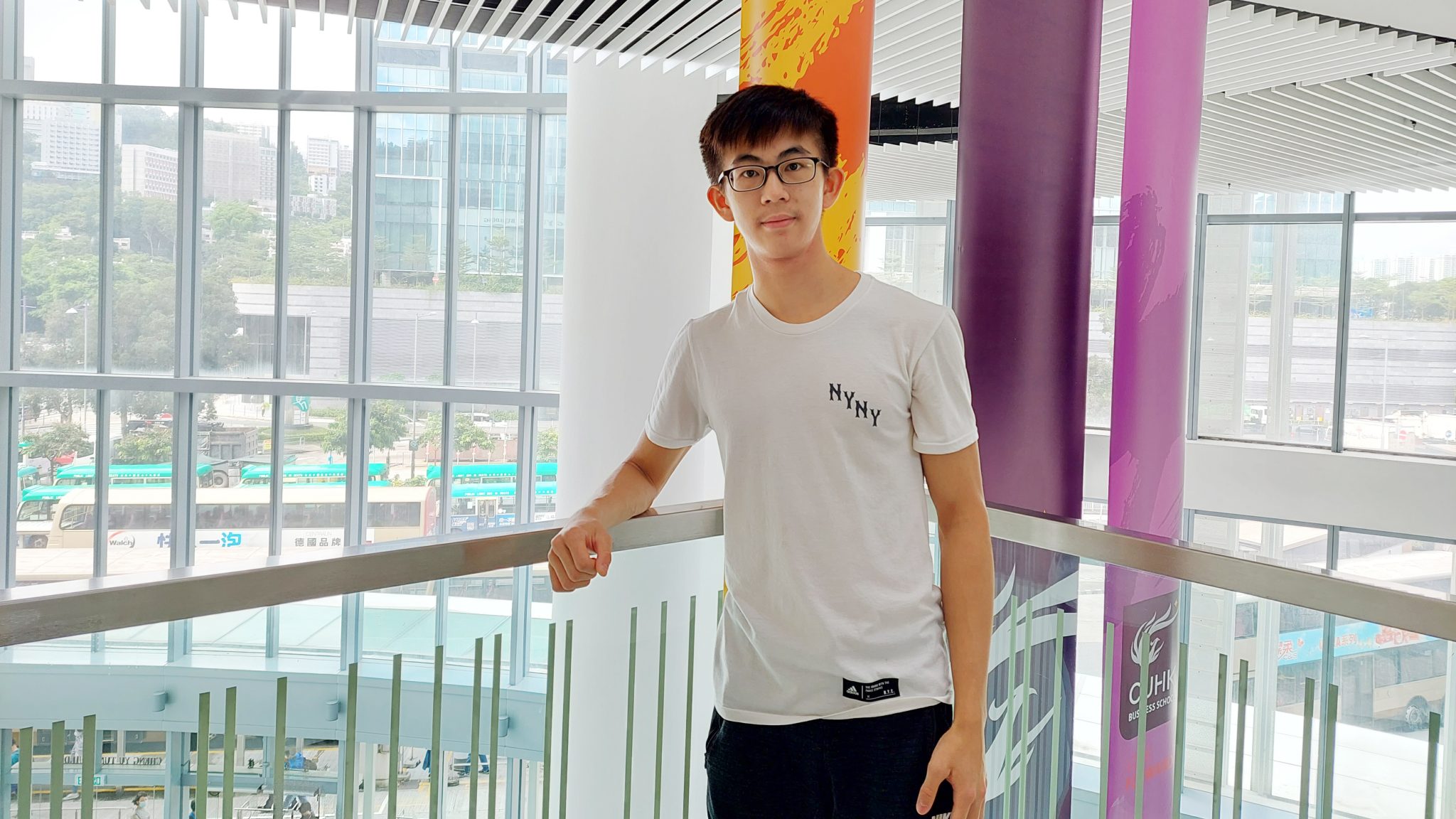 "Through the university studies, I hope I can explore my possibilities and build a strong network to foster my future career development in business and finance."
Polly Wai-yiu Wong (QFIN, Year 1)
Polly Wai-yiu Wong from Pui Ching Middle School was admitted to QFIN via the School Principal's Nomination Scheme. As an athlete, she has developed her goal-setting skills. With goals, she can track her performance with exact standards. Polly believes this is conducive to her future studies and work.
Polly stated the experience of participating in the National High School Student Leadership Convention is a defining moment in her life. The experience helped her build confidence and adaptability under unfamiliar circumstances and trained herself to be decisive. On top of that, in collaboration with top students from different Chinese provinces, she learnt to acknowledge others' talents and appreciated their capabilities.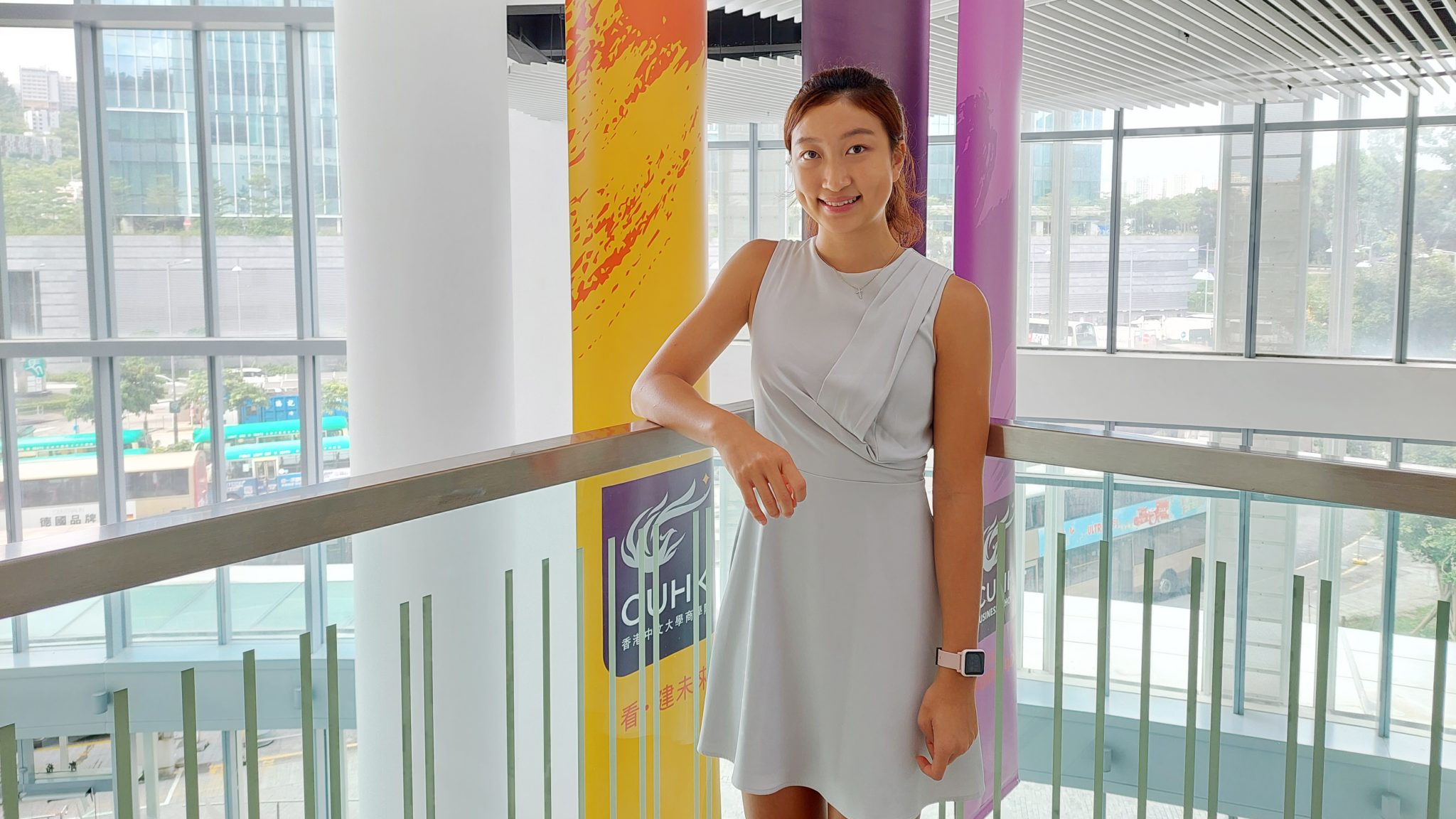 "Studying at CUHK was my childhood dream. My father was a CUHK alumnus who had shared with me his past learning experience. My elder sister is a QFIN graduate who accompanied me to tour the campus. CUHK has a spacious campus with excellent facilities that allows me to continue to pursue my athletic goals."