Li, Jingyu (Sissi)(李晶钰)
BBA, MS (Shanghai Jiao Tong); PhD (Texas A&M)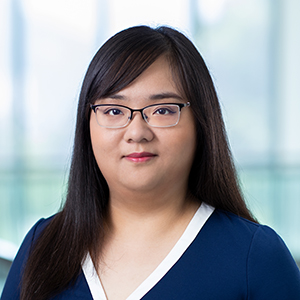 Assistant Professor
Contact
Department of Management
Room 812, 8/F
Cheng Yu Tung Building
12 Chak Cheung Street
Shatin, N.T., Hong Kong
+852 3943 7799

sissili@cuhk.edu.hk


Biography
Jingyu (Sissi) Li is an Assistant Professor of the Department of Management at The Chinese University of Hong Kong. She received her PhD in Management from Mays Business School, Texas A&M University. Her research interests lie in social network, innovation, entrepreneurship, and corporate governance.
Teaching Area
Strategy
Research Interests
Social Network
Innovation and Entrepreneurship
Corporate Governance
CEO and Board of Directors
Academic Publications and Working Papers

J. Li, M. Li, X. Wang, and J. Thatcher, "Implementing AI orientation in firms: An interaction perspective on the roles of the CIO and board of directors," conditionally accepted at MIS Quarterly.
Y. Li, N. Li, J. Guo, J. Li, and B. Harris (2018), "A network view of advice giving and individual creativity in teams: A brokerage-driven, socially perpetuated phenomenon," Academy of Management Journal, 61(6), 2210-2229.
Y. Li, N. Li, C. Li, and J. Li, "The Boon and Bane of Creative 'Stars': A Social Network Exploration of How and When Team Creativity Is (and Is Not) Driven by a Star Teammate," Academy of Management Journal, forthcoming. doi.org/10.5465/amj.2016.0212.