Xu, Rosy Ruoxi(徐若溪)
BBA (SUFE); PhD (UMiami)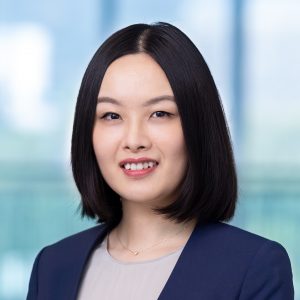 Assistant Professor
Contact
School of Accountancy
Room 1003, 10/F
Cheng Yu Tung Building
12 Chak Cheung Street
Shatin, N.T., Hong Kong
+852 3943 7834

rosyxu@cuhk.edu.hk


Biography
Prof. Rosy Xu is an assistant professor of accounting at the CUHK Business School. Her research covers topics including information intermediaries (media and analysts), corporate disclosures, and corporate governance. Specifically, she has a keen interest in understanding the influence of social media and the spread of misinformation on the production, dissemination, and use of accounting information in the capital market. Her work has been published in top finance journal such as Journal of Financial Economics. Prof. Xu received her bachelor's degree in accounting from Shanghai University of Finance and Economics and PhD in accounting from University of Miami.
Teaching Area
Financial Accounting
Research Interests
Media Economics
Networks and Social Interactions
Corporate Disclosure
Corporate Governance.