Antony Hung (BBA 1982, MBA 1984) is the Regional Head for Asia Pacific of Santander Group. Looking back at the pivotal moments in his life, such as switching his major from chemistry to accounting and his field from petrochemistry to finance, he was both calm and grateful.
He admitted humbly that he was not smarter than the next person. Nonetheless, he is more optimistic and tenacious than his peers. With confidence and hope, he overcomes adversity and eyes a broader horizon.
Keeping an Eye on the Vast Horizon
Antony emphasised during the interview that he was just a regular graduate of The Chinese University of Hong Kong (CUHK). His life experience simply mirrored the struggles that the people of Hong Kong have faced over the last few decades. Along with expressing gratitude towards his mentors and friends for helping him along the way, he was thankful to his faith for providing him with much-needed peace of mind in the face of life's challenges. "When it comes to making important decisions, some people vacillate or even over-analyse. But I never felt any hesitation or apprehension." When he realised that majoring in chemistry was not his cup of tea, he immediately started exploring alternatives. Since he was at the top of his class in accounting, a subject he chose for himself, he applied to change his major to professional accountancy, only to be rejected. "The 'dead end' sign is simply a signal to work even harder. I was given an interview after battling for one." He was glad that CUHK Business School accepted him so he could unleash his potential in the field.
Antony enjoys solving problems, and he has a unique approach to doing it: "Most people dwell on the problem itself, but I prefer to focus on the brighter horizon that will emerge after the problems are solved. This enables me to outdo myself and reach a higher level. The resulting joy motivates me and drives me to think harder about solutions."
Thinking Big for a Positive Sum
With the global economy and trade battered in recent years by the pandemic and wars, many people have lost their faith in the future, believing that the best days are behind them. Antony, on the other hand, does not see it as a dead end. Rather, he sees a brighter future ahead. He believes that greater opportunities always follow the worst circumstances. For example, while working at Bank of America Merrill Lynch in 1997, he lost his largest client overnight and was on the verge of losing his job. However, his boss's trust resulted in him being assigned an even larger client the following day. "You must have faith in the future. Don't be discouraged by current setbacks; instead, keep doing what is right. The more problems you face, the less you can afford to be misled by them. You must analyse the situation and think precisely in order to find opportunities in desperate situations. That's what we have been doing for our clients over the last few years: finding breakthroughs in testing environments. I am extremely pleased with the results."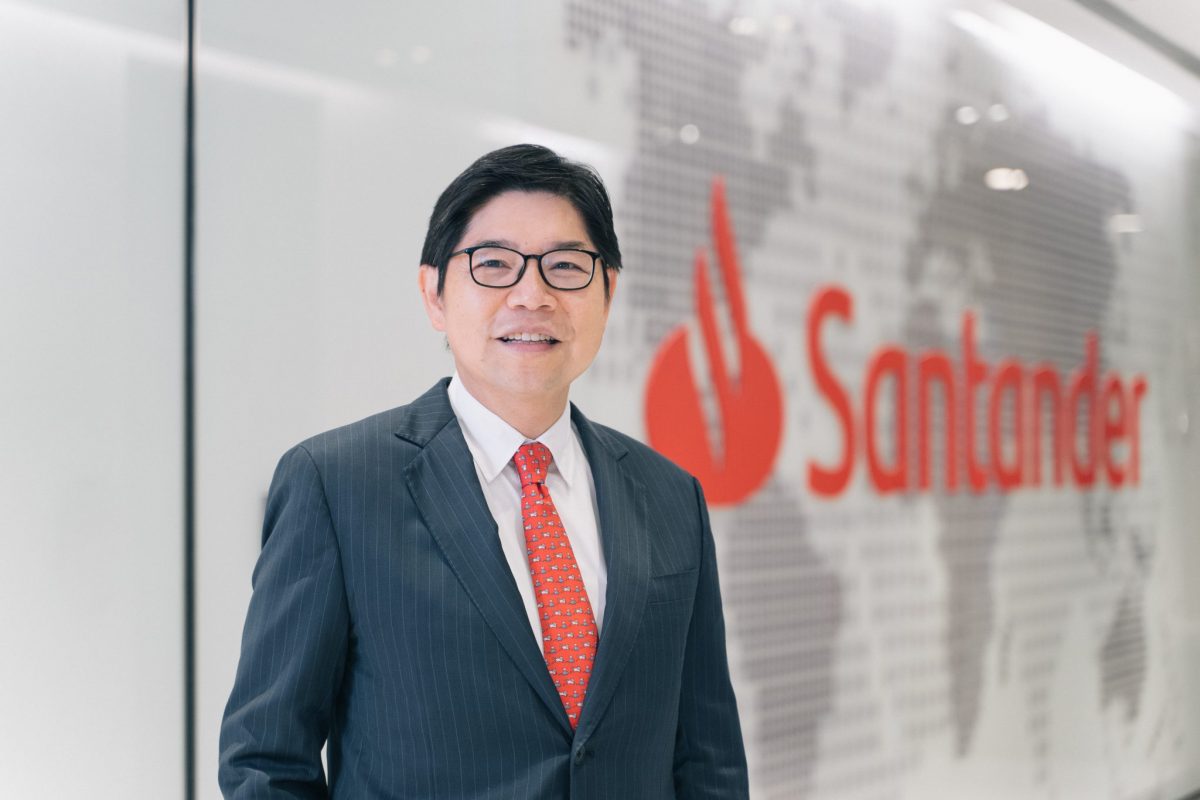 When Antony graduated from university, no one imagined a foreign bank would appoint a home-grown Hongkonger as CEO. His story demonstrates the importance of optimism and positivity.
Having navigated the ruthless, competitive investment banking industry for more than 30 years, Antony has developed exceptional resilience. Yet, it is difficult not to be impressed by his affability when speaking with him. He admitted that he is a rational person who used to focus on getting the job done without regard for his colleagues' feelings. However, his life experience has taught him to consider the big picture. He learnt to "think big" not only for himself but also for his colleagues, his clients and society. "In this world, win-win situations are possible. We can help clients grow their business and benefit everyone by helping colleagues grow and going above and beyond in devising solutions for clients. When they win, so will we."
He believes that the key to achieving positive-sum outcomes is to keep an open mind. He cited China's global leadership in electric vehicles, battery energy storage, wind turbines, solar panels and electricity supply as an example. With carbon neutrality becoming a global goal, if Hong Kong's banking industry can maintain objectivity, leverage its strengths and assist Mainland China's enterprises to internationalise, it will foster a better world for all. He hopes that the people of Hong Kong will not limit their own growth potential, but will instead look to larger markets to learn and grow. They can capitalise on the Greater Bay Area's comparative advantages, drive mutual gains and promote a more expansive, brighter future.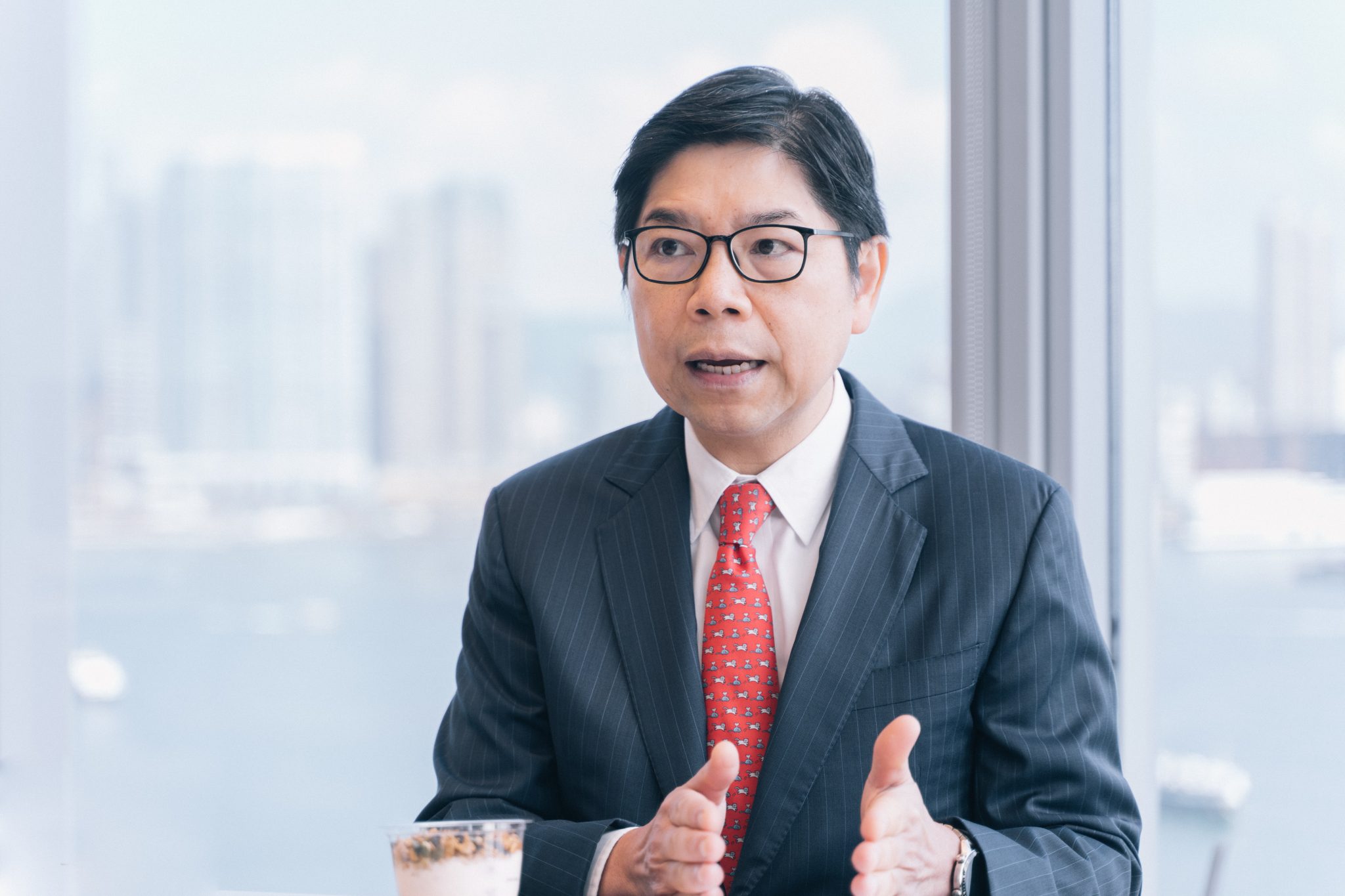 Push On and Maximise One's Advantages
Antony has spent a combined six years at CUHK pursuing his BBA and MBA. He heartily confessed that meeting his wife, Amy So (BBA 1982), was the greatest gain of all. "My education, career and family are inextricably linked to CUHK. The happiness that CUHK has brought me is indescribable." Mentors who believed in him, such as Ms Nam Sun of the School of Accountancy, and Professor John Espy of MBA, encouraged and enabled him to realise his full potential. Antony now hopes to use his position on the MBA Advisory Board to provide students with practical knowledge. He intends to assist them in increasing their competitiveness and resilience to cope with an ever-changing business world.
He used his experience to encourage upcoming graduates to never give up, learn from the past and act based on facts, vision and a people-oriented mentality. "Defeats and setbacks are inevitable. The winners are simply those who can find inspiration in adversity and bravely persevered till the end."
First published in the CUHK Business School Alumni Website on 5 January 2023, this article was republished with permission from the School's Alumni Affairs and Development Office.