As awareness of gender equality grows, women are flourishing across sectors and industries. Many have even become powerful drivers of politics and business. However, many women around the world continue to face various forms of inequality and are denied the opportunity for an education. Bonnie Chiu (GBS 2013), co-founder of Lensational, an international social enterprise, recognises that rights should never be taken for granted. While studying at The Chinese University of Hong Kong (CUHK) Business School, she decided to use her knowledge to help underrepresented women express themselves and seek development opportunities through photography.
Giving Women a Voice through Photography
"I was raised by my grandmother who gave up her education at a young age to take care of her siblings. She inspired me and I am very grateful for the good education I received."
During her general education classes at CUHK, Bonnie was exposed to issues concerning nature, humanity and philosophy. As she explained, "When I was at CUHK Business School, I had the chance to participate in research and explore subjects from a variety of disciplines. I learnt about women's rights in the "History of Women in Modern China" class, and I realised there was so much more we could do to promote gender equality in different parts of the world."
Bonnie was later introduced to the concept of social enterprise in the United States. While travelling the globe, she met women from all walks of life and was deeply moved by their stories. Once when she was taking photos with four young women in Turkey, she began to wonder if photography could change women's lives, and the idea for Lensational was born.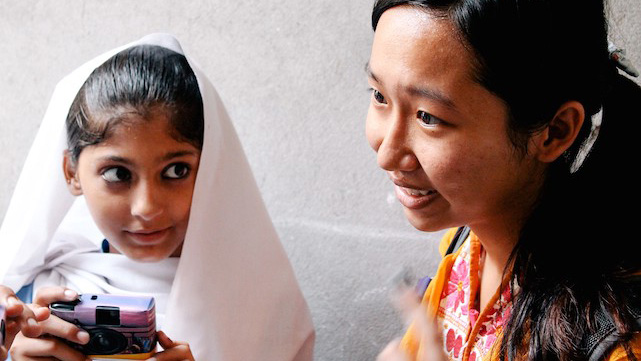 By collecting second-hand cameras and collaborating with photographers internationally, Lensational is able to provide equipment and photography training to women around the world, including Hong Kong's foreign domestic helpers. Outstanding works by these women are sold on online platforms or exhibited to generate income for the women. Some of the photographers who have taken part have gone on to become full-time freelancers and have started new lives in other countries. "Our goal is to elevate the voices of women through photography and storytelling, empowering them to break free from their circumstances and constraints," Bonnie added.
Humanistic Education Fosters Innovative Business Perspectives
While many business students dream of flexing their muscles in the business world and amassing fame and fortune, Bonnie is determined to use her business knowledge to benefit humanity. She wants to help underrepresented women change the trajectory of their lives.
"What distinguishes CUHK Business School is its value-based education. It broadens our perspectives, prepares us for our post-graduation life journeys and inspires us to reimagine the possibilities of business. We engaged 'In Dialogue with Nature' and participated 'In Dialogue with Humanity'; we were taught to bring social and environmental issues into business. I can say I am witnessing the future of business." Bonnie is now the managing director of a social investment consultancy she founded in the UK, where she continues to consult for social enterprises.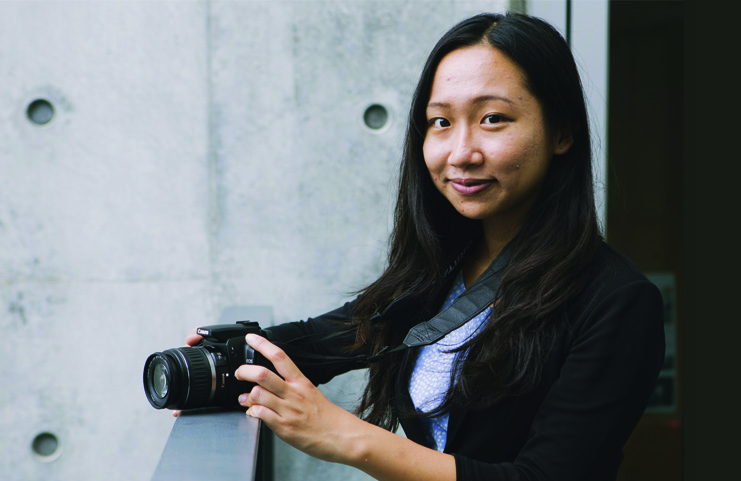 Devotion to Business Engenders New Possibilities
Bonnie recalled how challenging it was to share her social enterprise concept with others. Yet her perseverance and eventual success show that anything is possible. In 2017, she was named a Forbes 30 Under 30 Social Entrepreneur (Europe) honouree in recognition of her dedication and foresight. She became a member of CUHK's Global Alumni Advisory Board alongside another CUHK Business School alumnus, Peter Hung, President, Licensing and Branded Ventures of Forbes Global Media Holdings. As board members, they help the university provide more opportunities for students to broaden their global horizons.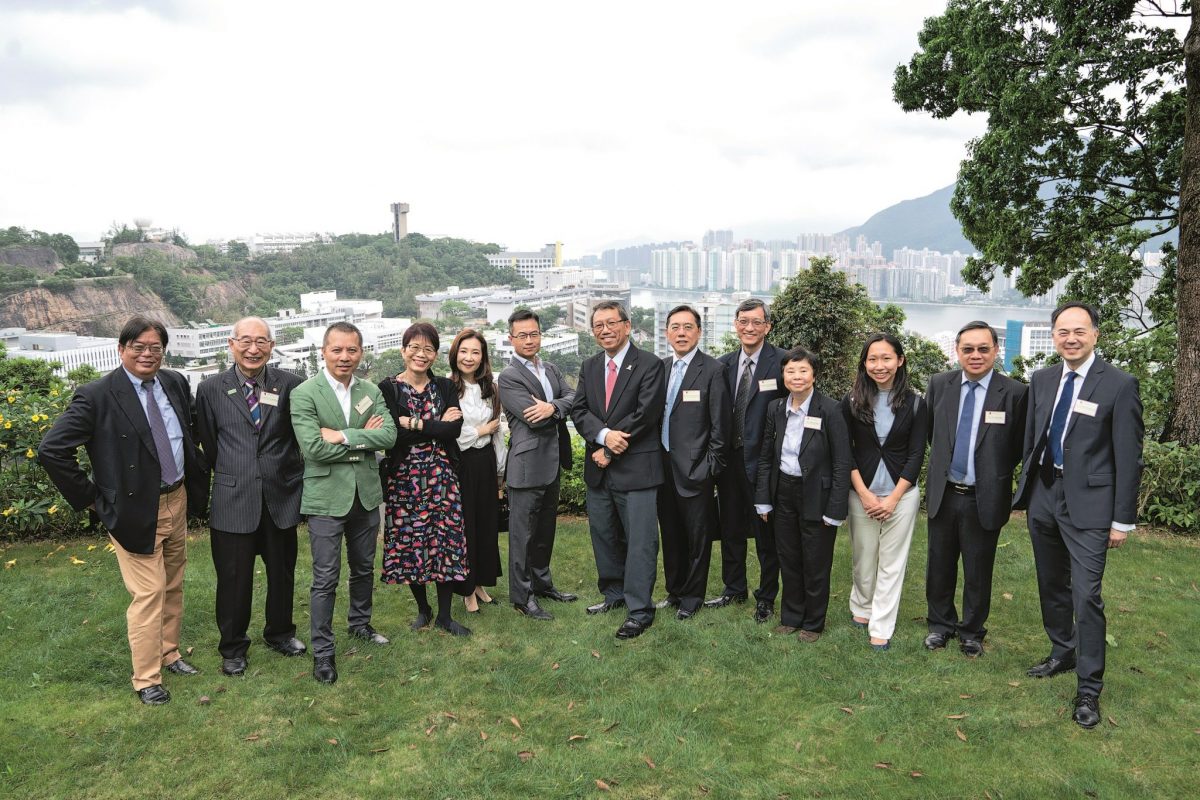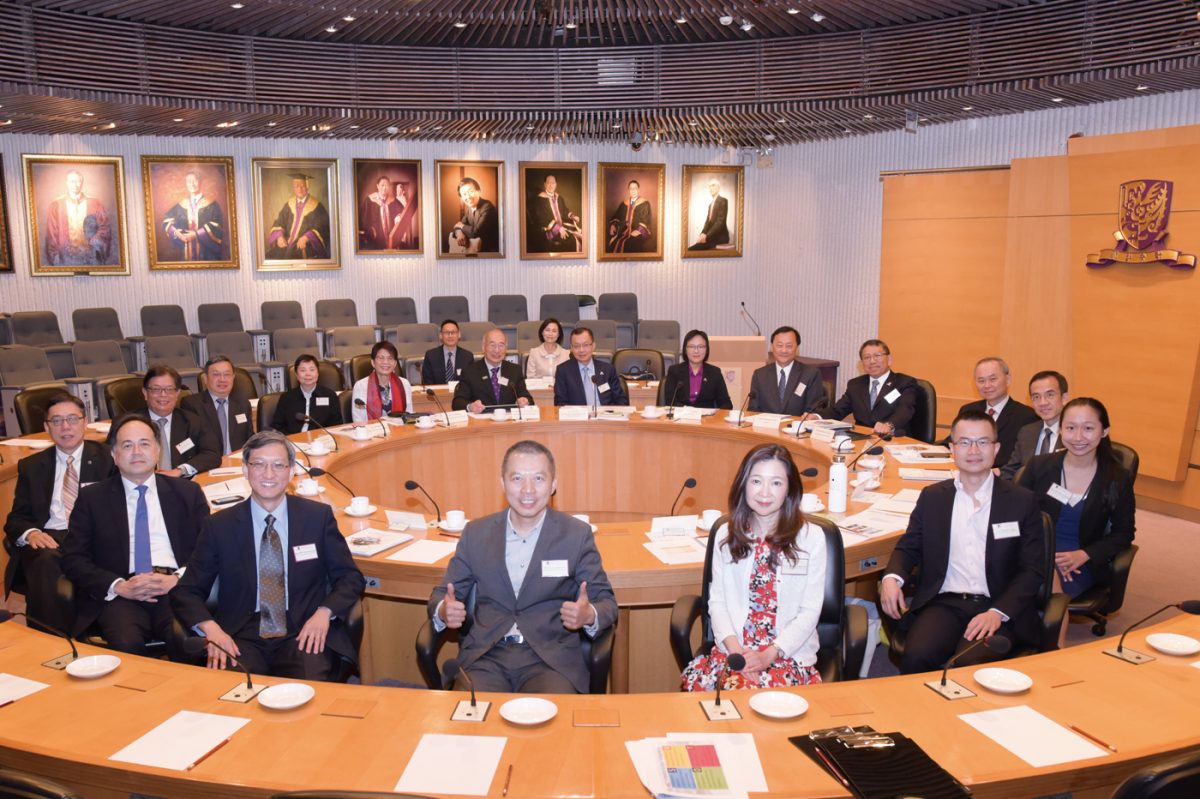 Peter Hung, President, Licensing and Branded Ventures of Forbes Global Media Holdings (6th from right in Photo 1; 1st from left in Photo 2), and Bonnie Chiu, Co-founder of Lensational (3rd from right in Photo 1; 1st from right in Photo 2).
"I realised from my collaboration with Peter through Forbes that the global business community is beginning to care deeply about social responsibility and environmental issues. This prompted my consultancy firm to assist enterprises in developing and implementing their ESG strategies and standards. I am doing that across Asia, Europe, Middle East and Africa and hoping to contribute positively to humanity's common future."
Looking to the future, Bonnie hopes that CUHK Business School will have more outstanding alumni of various ethnicities and nationalities. She also hopes that they would all remember the root of CUHK Business School, pass on its values generation after generation, and actively contribute to society.