Peter Hung (BBA in Marketing 1980), President, Licensing and Branded Ventures of Forbes Global Media Holdings, has excelled in the international business arena ever since graduating from The Chinese University of Hong Kong (CUHK) Business School. With strong, sustaining affection for his alma mater, Peter continues to care for his professors and peers. He encourages the younger generation of students to keep learning and actively assists them in expanding their horizons and achieving their goals.
Developing Self-Discipline and Striving for Greatness
A Hong Kong native, Peter was a prominent student in his years of study at CUHK. Not only did he graduate with first-class honours, but he also served as president of the Business Administration Society of Chung Chi College and captain of the CUHK table tennis team. "Playing table tennis requires consistent dedication and persistent practice, which is essential for developing self-discipline," said Peter. Whether expanding one's intellect in the classroom or enjoying the exertion of extracurricular activities, the key is endlessly endeavouring to be at one's best when given the opportunity to stand out.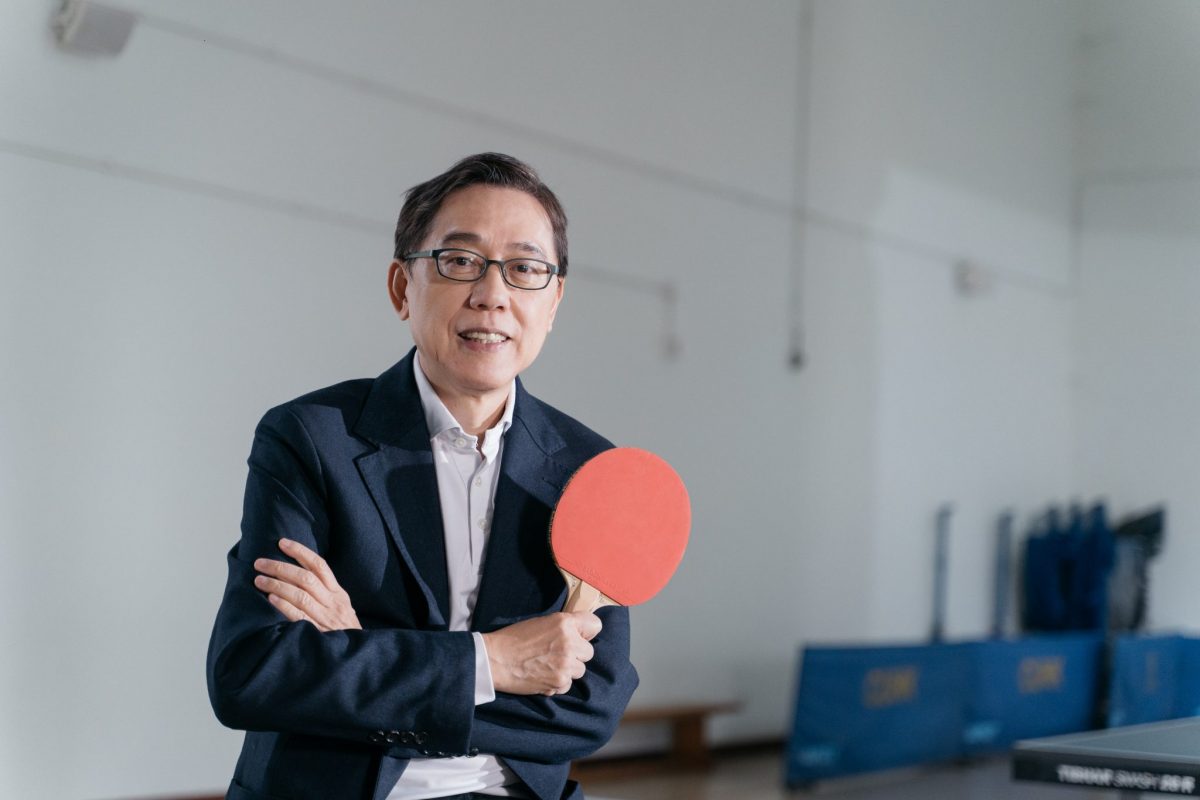 With this attitude, Peter has been able to shine on the international stage. He followed his graduation from CUHK with further education and then forged a remarkable career in the United States, working in diverse cultures and divergent business environments for more than 25 years. When a Hong Kong-based investment group acquired Forbes, Peter was appointed its senior executive. His distinct cultural background, extensive work experience and substantial management knowledge gained at CUHK Business School have enabled him to usher his teams to success and serve as a critical, effective bridge builder.
Forbes magazine is well-known for its many legendary lists, including the highly regarded "Forbes 30 Under 30" list. This illustrious list has honoured a number of Business School alumni over the years, showcasing their exceptional entrepreneurial and leadership acumen in the international business sphere. For Peter, this is particularly pleasing. Despite his demanding schedule, he is dedicated to sharing his corporate management expertise with young alumni whenever possible.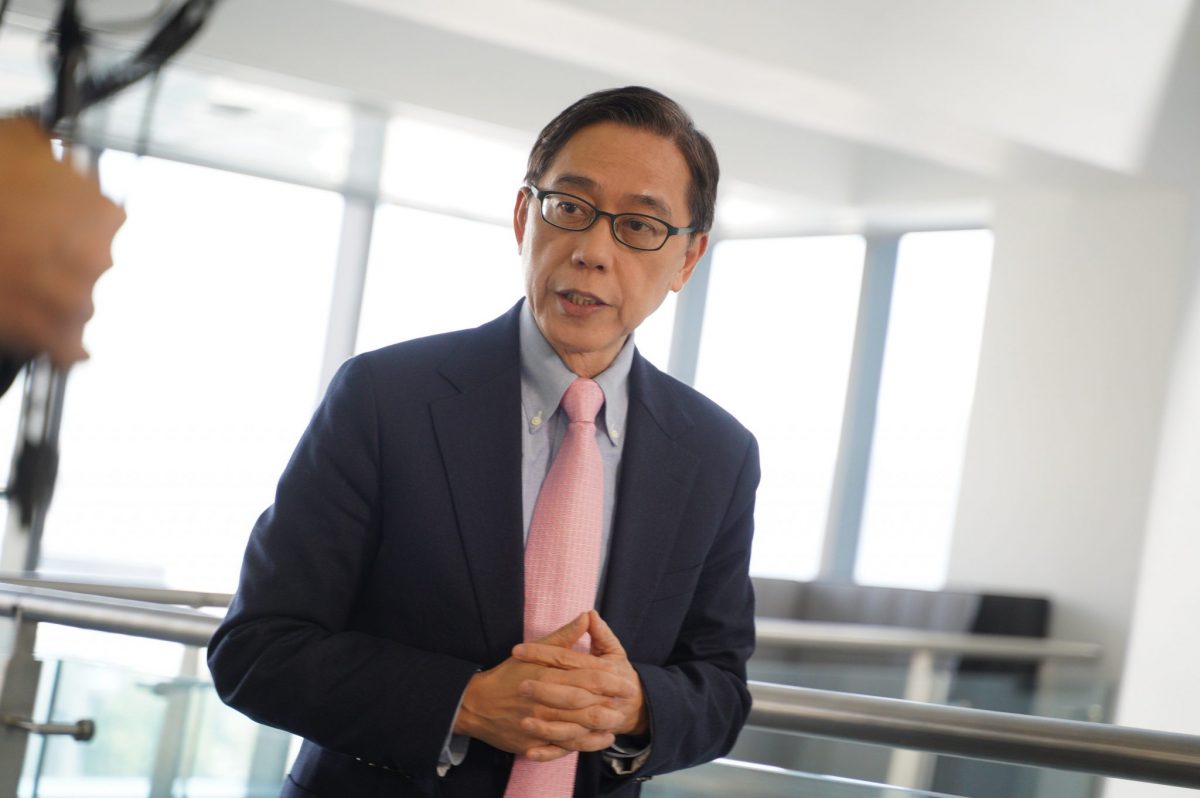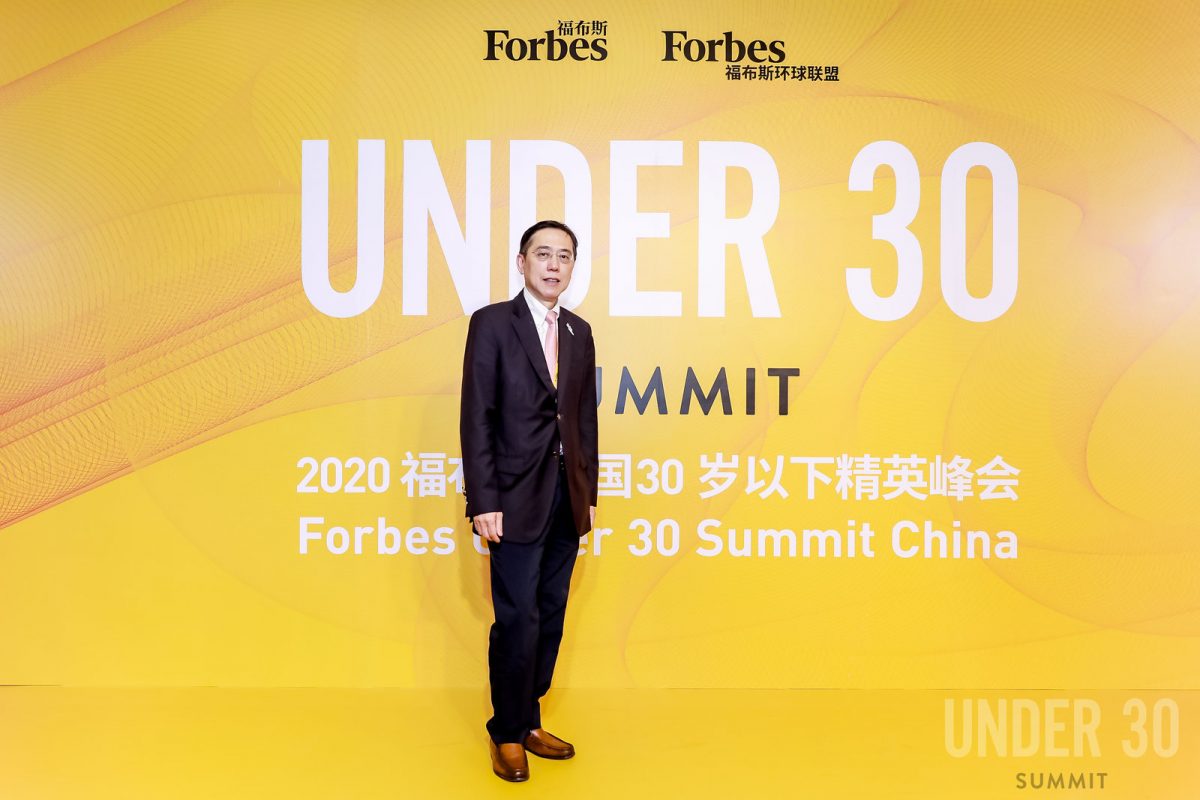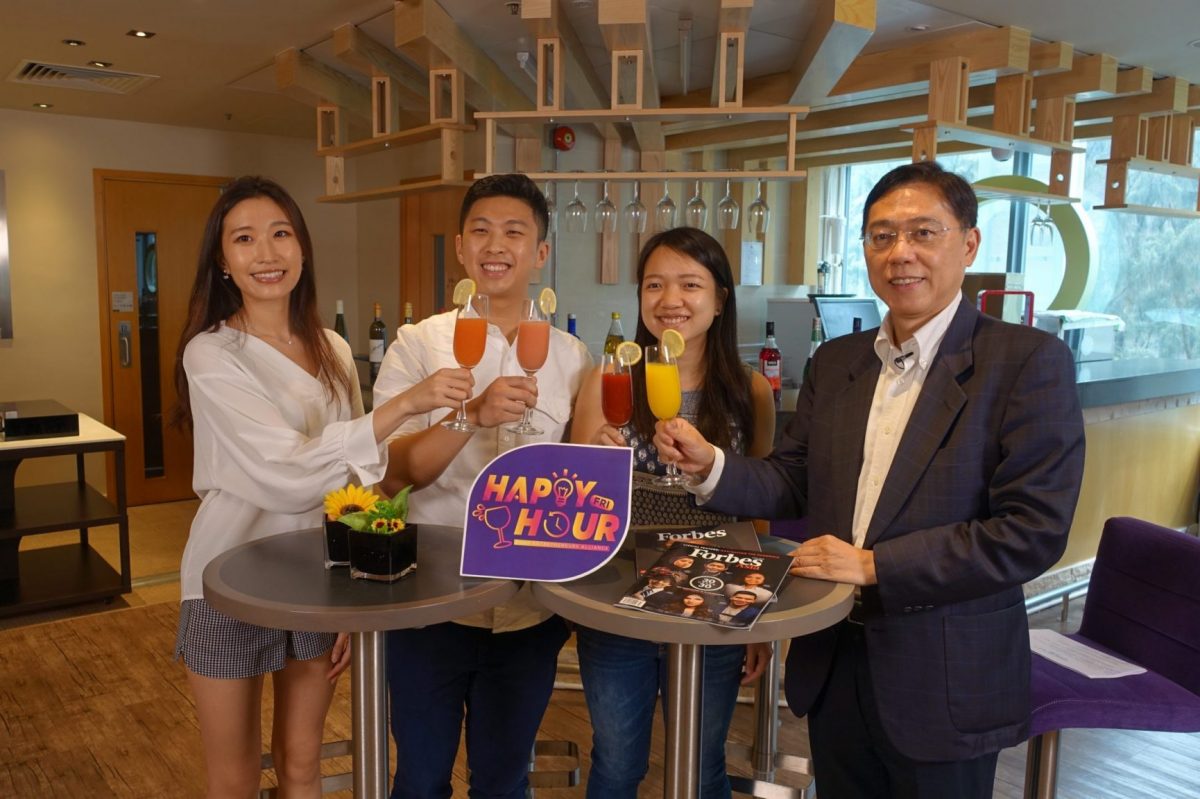 Peter Hung hosted a Happy Hour session of CUHK Entrepreneurs Alliance and spoke with three alumni of CUHK Business School who were selected by "Forbes 30 Under 30 Asia".
Fusing the Best of East and West to Connect the World
Peter knows that the strength of the Business School's Chinese cultural foundation—as well as its close connections to the international community—empower students with distinctive capabilities. Graduates enjoy significant advantages in Greater China, the Asia-Pacific region and across the globe. As Peter put it, "Our students can use their unique cultural understanding to represent international companies in China as well as Chinese companies throughout the rest of the world."
Peter was a member of CUHK's inaugural Global Alumni Advisory Board and currently sits on the School of Hotel and Tourism Management's Advisory Committee. He helps CUHK offer ample opportunities for its students to expand their global perspectives.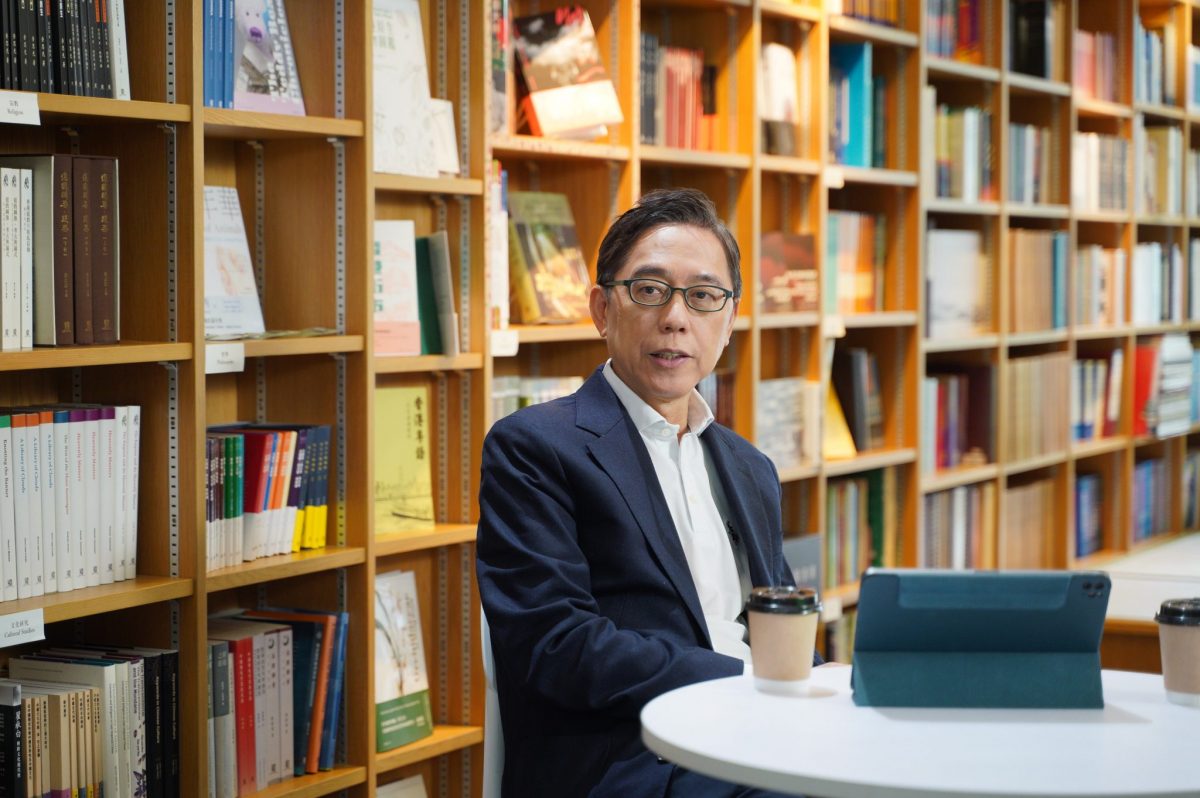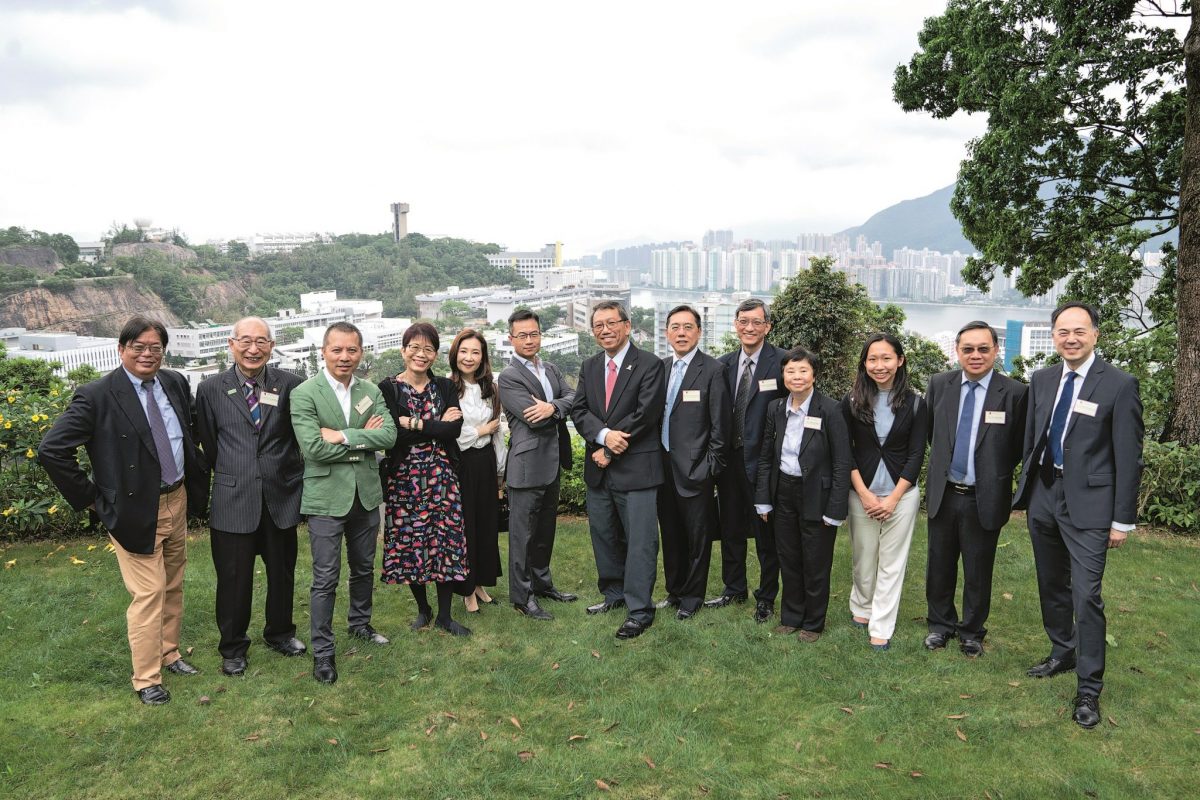 Peter Hung (6th from right) was one of 12 alumni appointed to CUHK Global Alumni Advisory Board, launched in 2018. Fellow members included Bonnie Chiu (3rd from right), co-founder of the international social enterprise Lensational.
"Learn to Learn"—the Key to Agility in a Dynamic Landscape
When it comes to nurturing new generations, Peter encourages students to "learn to learn". "The world is constantly changing, so it's incumbent upon us to stay in step by continually upgrading ourselves. The 'great learning' of university encourages people to cultivate their curiosity, keep exploring the world and never stop striving for excellence. These qualities are crucial for the advancement of humanity and society as a whole."
Peter remembered taking Prof. Kam-hon Lee's Marketing Theory course at CUHK Business School. "The course inspired me to break free from the traditional mindset. I learnt to focus less on surface context and concentrate more on the covert thought process taking place behind-the-scenes of an issue. This approach enables me to formulate a framework for any potential problem and overcome obstacles with agility."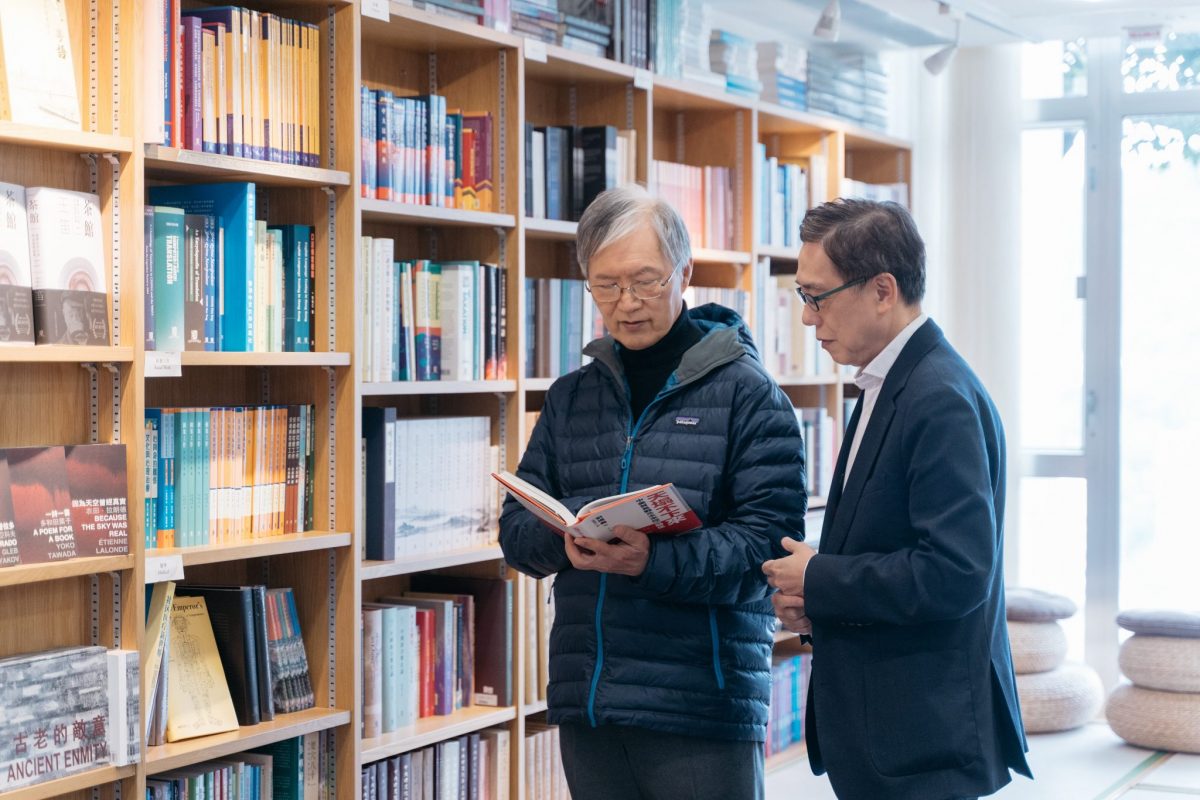 Prof. Kam-hon Lee, Emeritus Professor of Marketing of CUHK Business School (Left) and Peter Hung, President, Licensing and Branded Ventures of Forbes Global Media Holdings (right)
Cross-Disciplinary Understanding for Cross-Dimensional Capabilities
In the modern world, international business environments are regularly disrupted by emergent technology. For this reason, Peter knows it is not only necessary for students to cement a solid foundation of business knowledge, but also to develop a solid understanding of different disciplines. The analytical skills and independent thinking ability they obtain will help them creatively bypass barriers and unlock new business prospects. As Peter recommended, "We should adopt the Blue Ocean Strategy and establish fresh mindsets."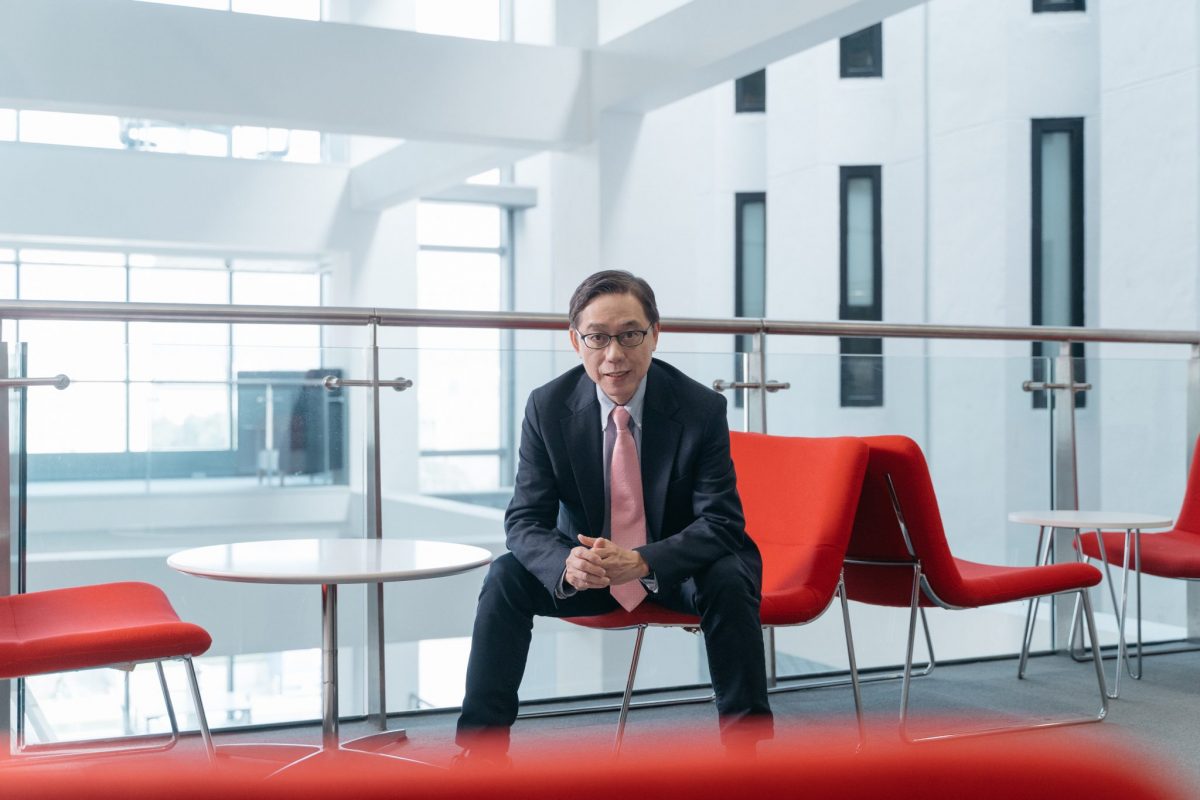 Peter was gratified to see CUHK Business School join forces with other faculties and establish corporate collaborations to instil cross-disciplinary learning on campus. This will help students properly prepare for the challenges and changes yet to come in humanity's fast-approaching future.