The private banker to-be, amateur barista, personal trainer and former "Most Outstanding Quantitative Finance Student" is ceaselessly learning and sharing what she discovers to add value to people's lives, all while building a career around everything that she loves.
Blooming Interest in Finance
Agnes Fong's (QFIN 2018) interest in finance was seeded at a young age. She had always wanted to manage her own finances and those of her family. By the time she was in secondary school, she was captivated by economics and by the practicality of the subject: "I was able to relate concepts like money supply and interest rates directly to what I saw in the news. It enabled me to interpret the world." Looking to pursue a career in finance, she enrolled in the competitive BSc in Quantitative Finance (QFIN) programme at The Chinese University of Hong Kong (CUHK) Business School in 2014.
The QFIN programme is renowned for its practical curriculum and for nurturing high-calibre graduates who are adept in a variety of financial fields. It is also known for its parade of learning opportunities, which allow students to broaden their international exposure and enhance their competitive edge for the business world.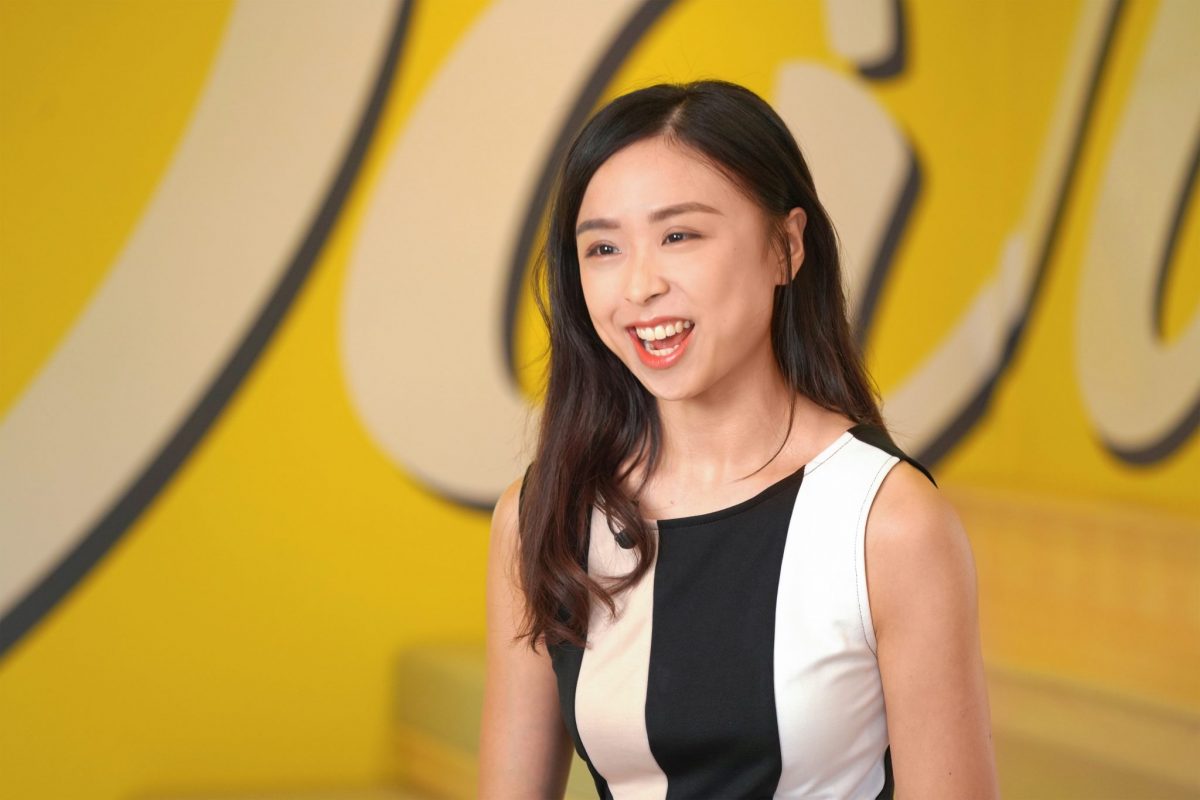 All these were of great appeal to Agnes: "As an aspiring finance practitioner, I knew having strong quantitative and analytical skills would give me an advantage in today's increasingly globalised economy. The international experiences would also help me serve a global clientele and capture worldwide opportunities."
Concentrating Competencies from Nurturing Grounds
Agnes soon found herself living a "fun, dynamic and rewarding" undergraduate experience. Numerous experiential learning activities challenged her to try things beyond her wildest imagination – including dancing on stage at the BA Festival and pitching to random storeowners for sponsorship for the student society. Leading a dynamic life was not an alien concept for business students: "One day, I may be studying hard for a mid-term. The next day, I may be preparing for an interview, an internship or volunteering work. It was a busy period jam-packed with opportunities for personal and career development."
The programme was both academically and professionally rewarding. As a member of the CFA Institute's University Affiliation Program, QFIN adopts a curriculum that is closely aligned with the real-world practice of investment management and primes students for the CFA® Program exams.
"Because of this, I was able to quickly obtain my Chartered Financial Analyst (CFA) qualification upon graduation. Now, I just need to amass more work experience to become chartered."– Agnes Fong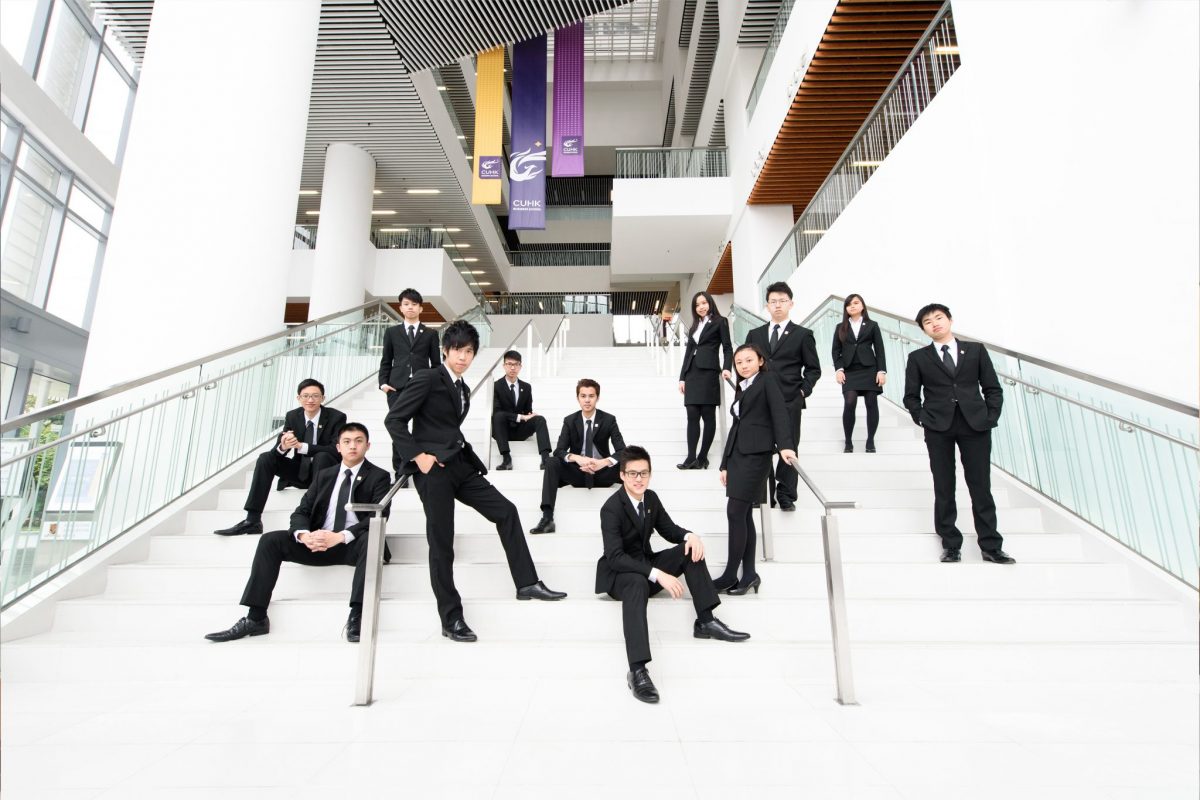 Agnes (2nd from right, last row) served as the Secretary of the Executive Committee for the Society of Quantitative Finance (2014-2015).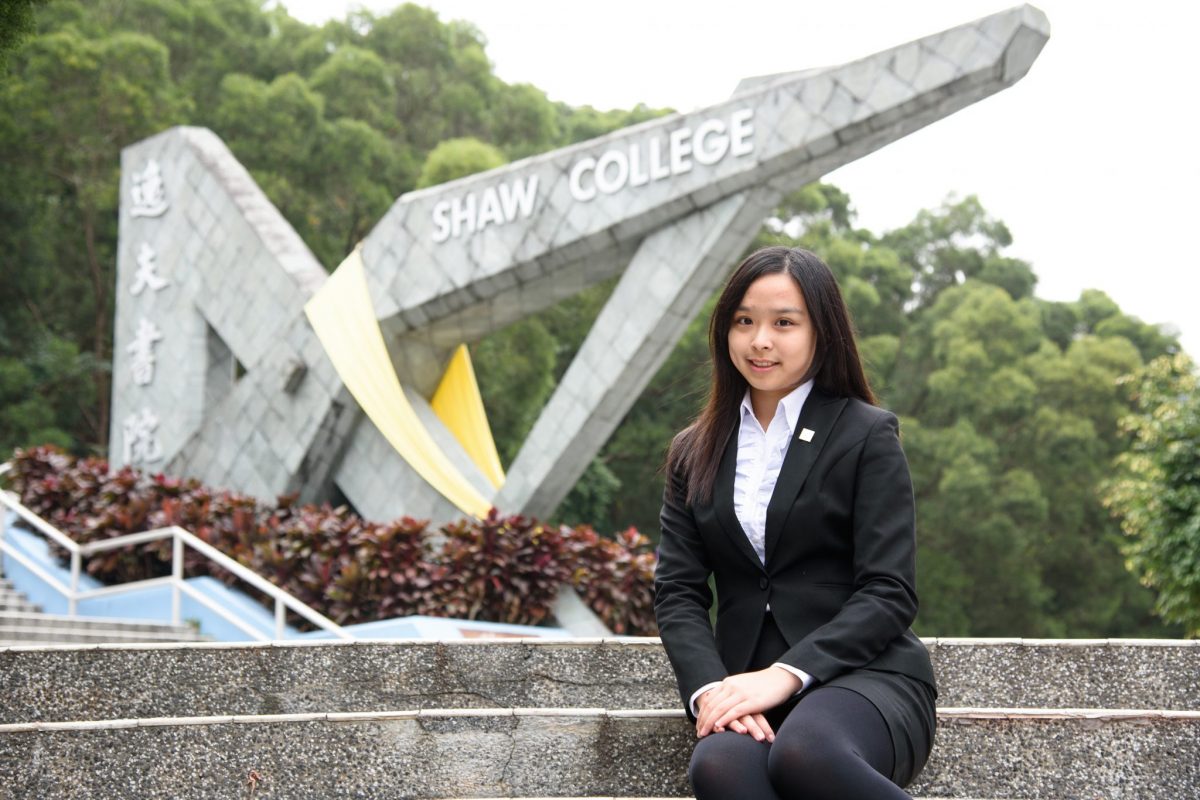 Agnes in her business attire took a professional shot at her first year of studies at CUHK Business School.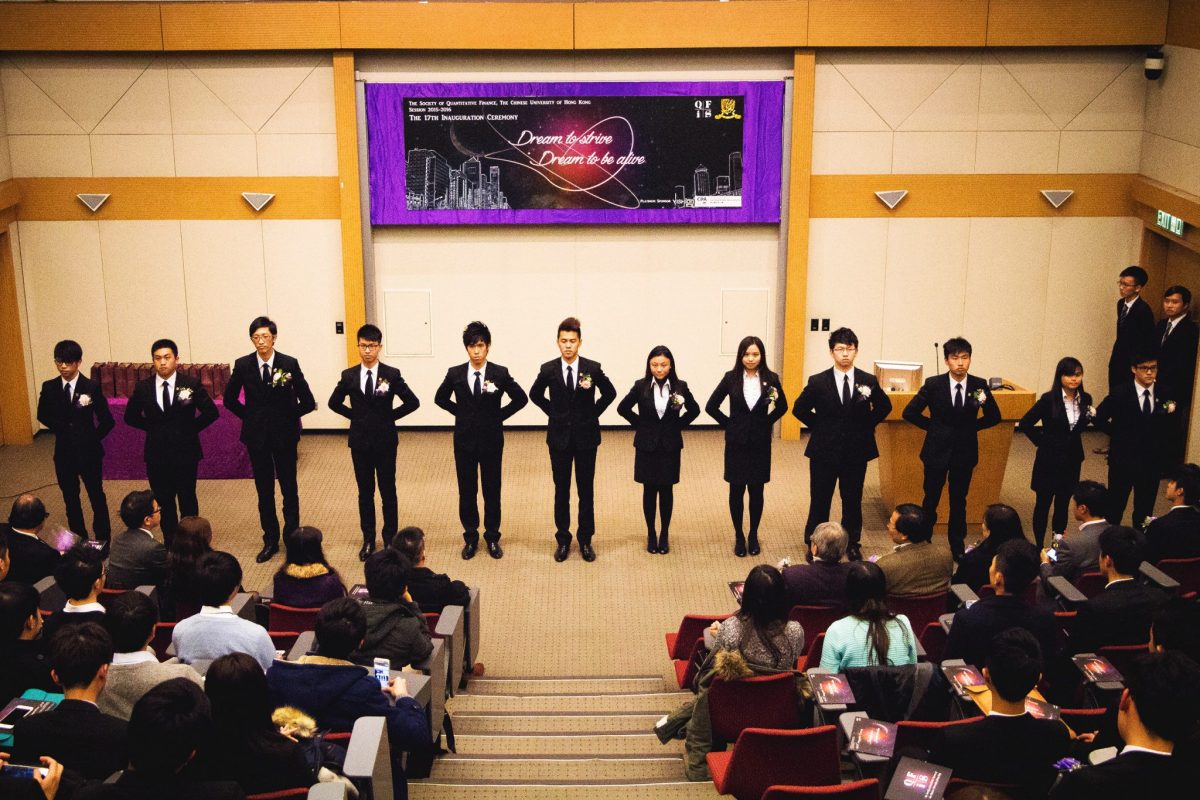 Agnes attended a ceremony with Executive Committee of the Society of Quantitative Finance (2014-2015).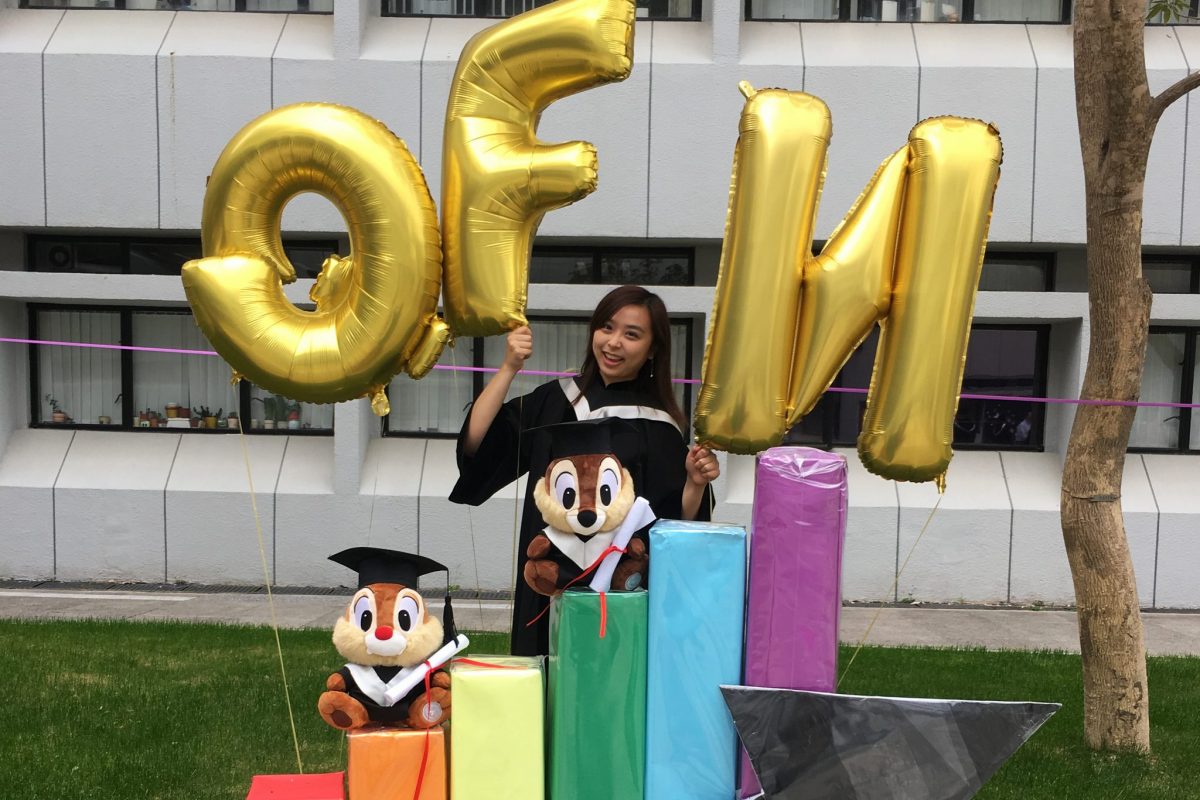 Agnes in her graduation gown.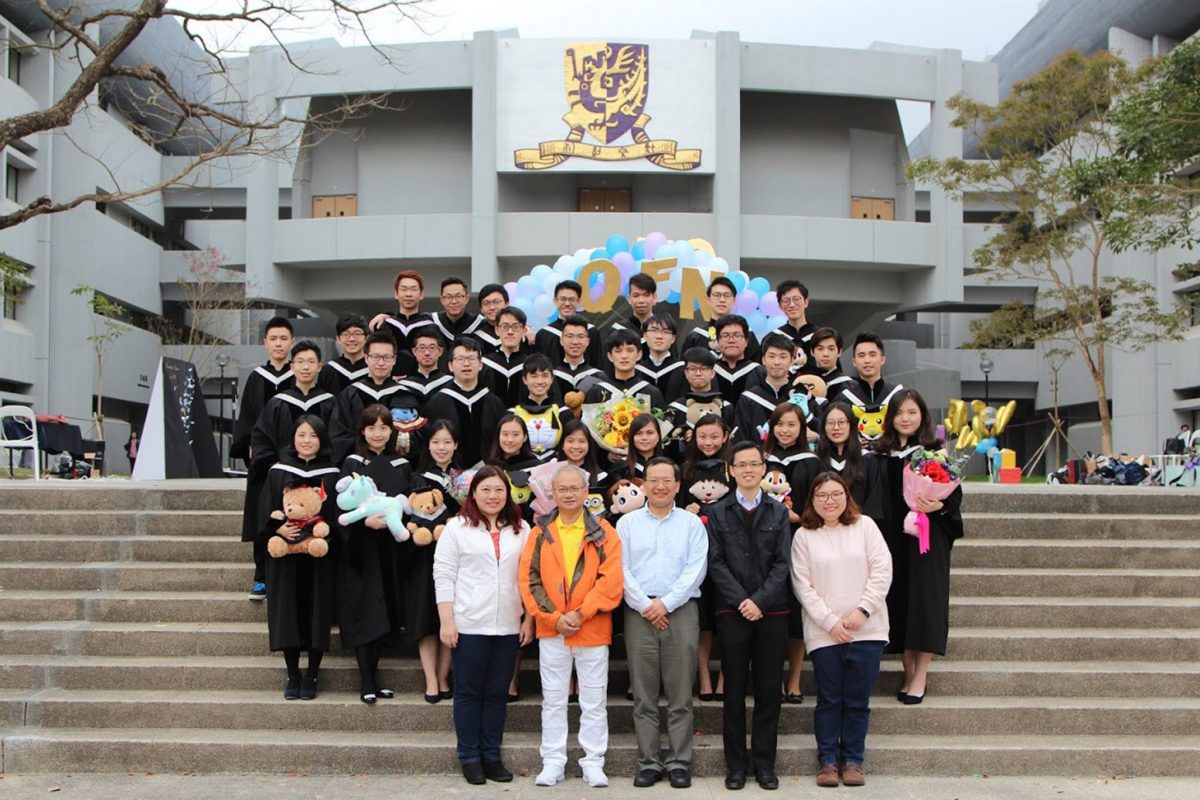 Agnes took a group photo with the Class of 2018 of BSc in Quantitative Finance programme on the Graduation Day.
Gaining Depth and Complexity from New Horizons
Unlike her peers, Agnes did not join a lot of case competitions. Instead, she signed on to many programmes and trips to see the world. She spent almost half of her time traveling and studying around the world. She has toured around China to experience the business environments in different provinces. She also took on a cultural and language summer programme in France during year one and an exchange programme to the University of California, Los Angeles (UCLA) during year two.
Agnes was particularly struck by the explosive economic growth of mainland China. "Even though I'm Chinese, I didn't have first-hand experience of the people or the culture on the mainland. Living in Hong Kong, my perception was largely confined to what I learnt from the local news."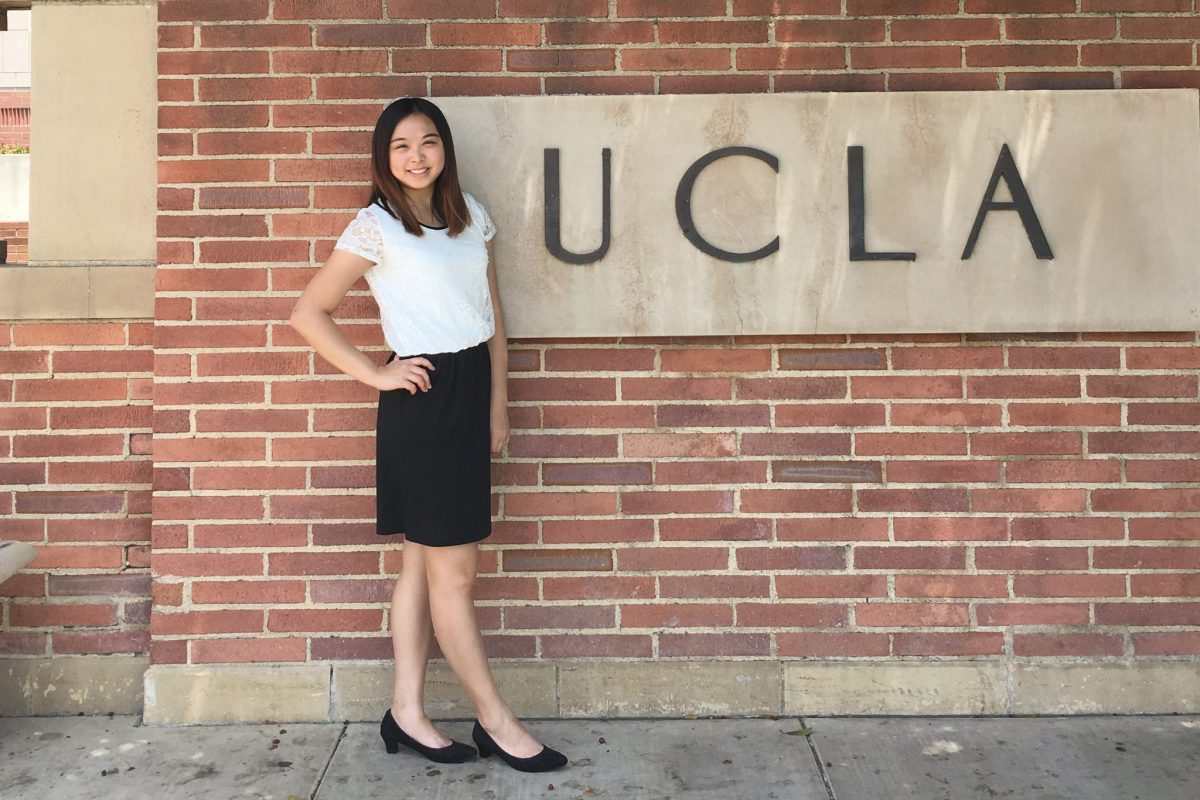 Agnes went on an exchange to UCLA back in 2016.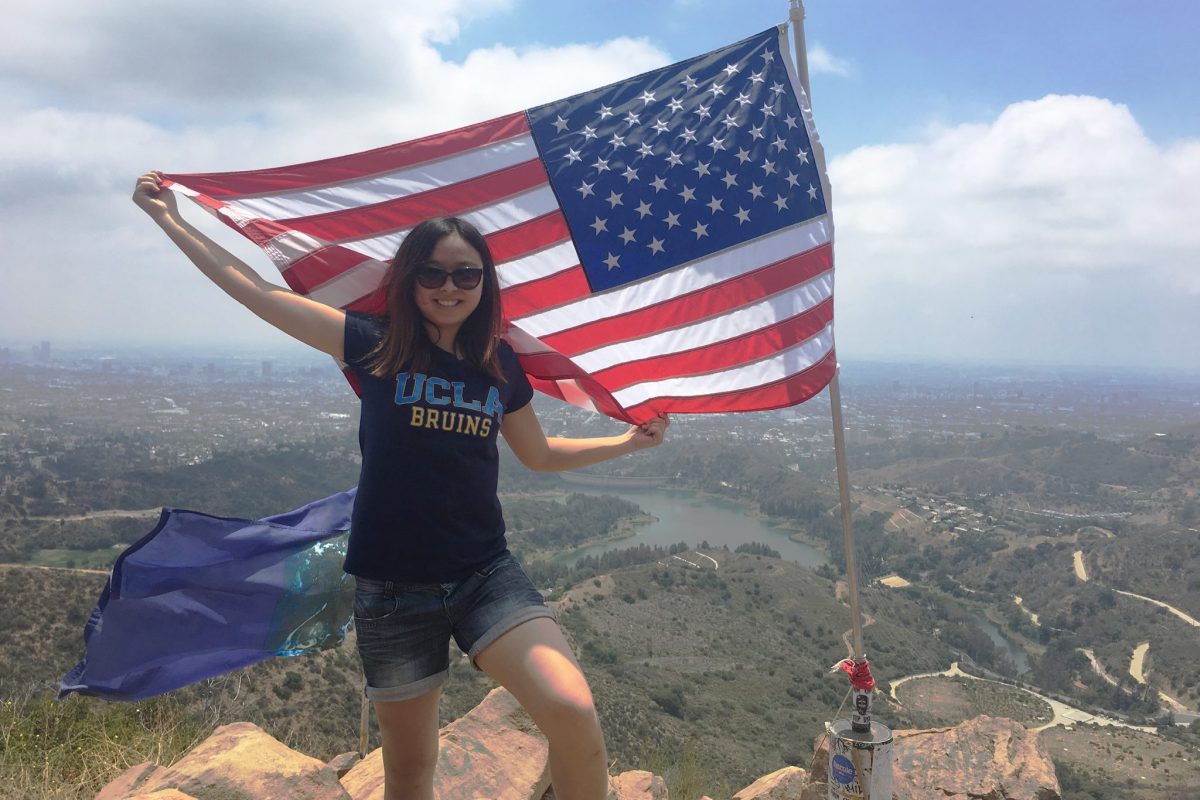 Agnes travelled around the US during her exchange times in 2016.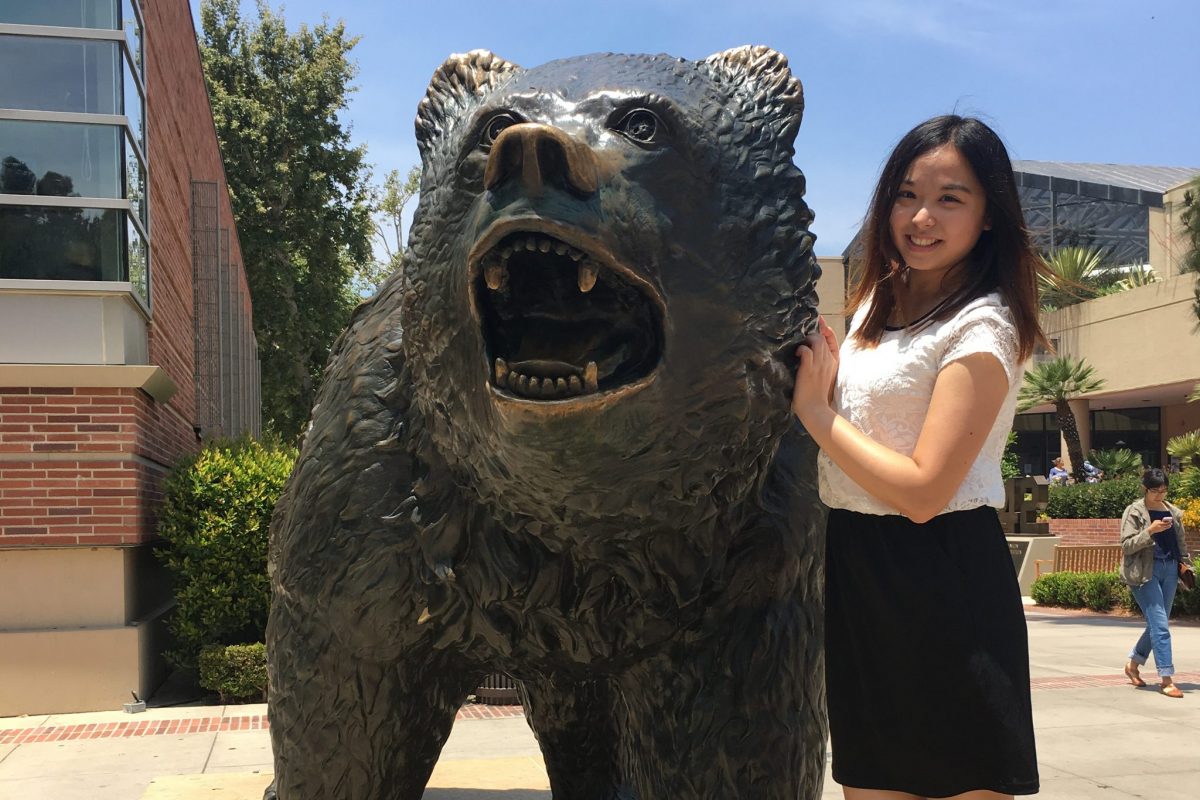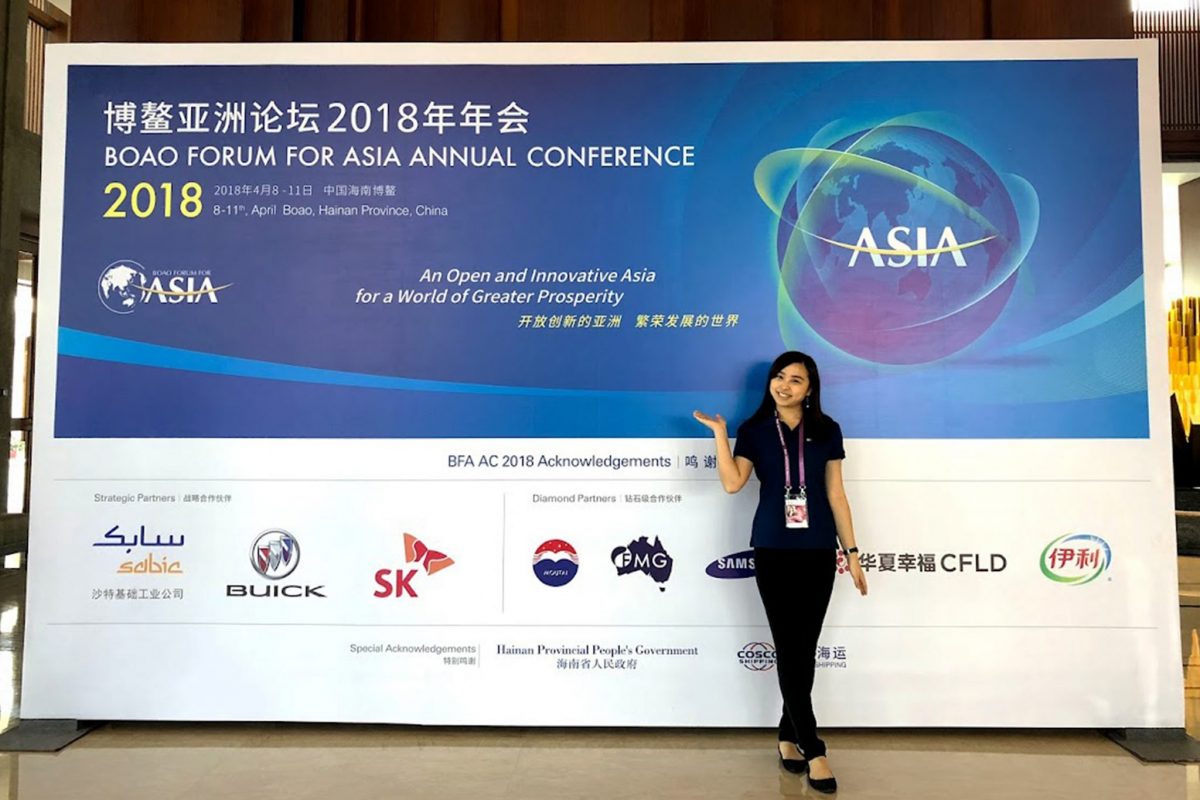 Agnes worked as a student volunteer at the 2018 Boao Forum for Asia in Hainan.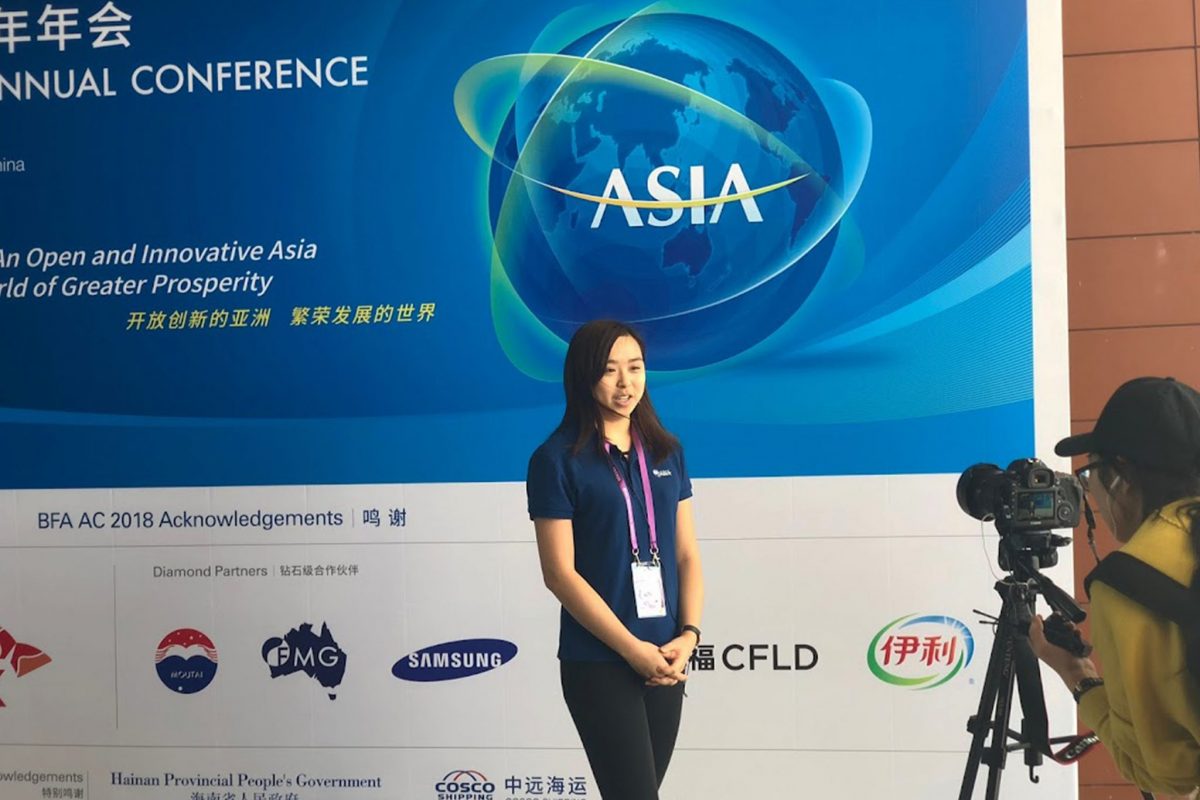 Agnes worked as a student volunteer at the 2018 Boao Forum for Asia in Hainan.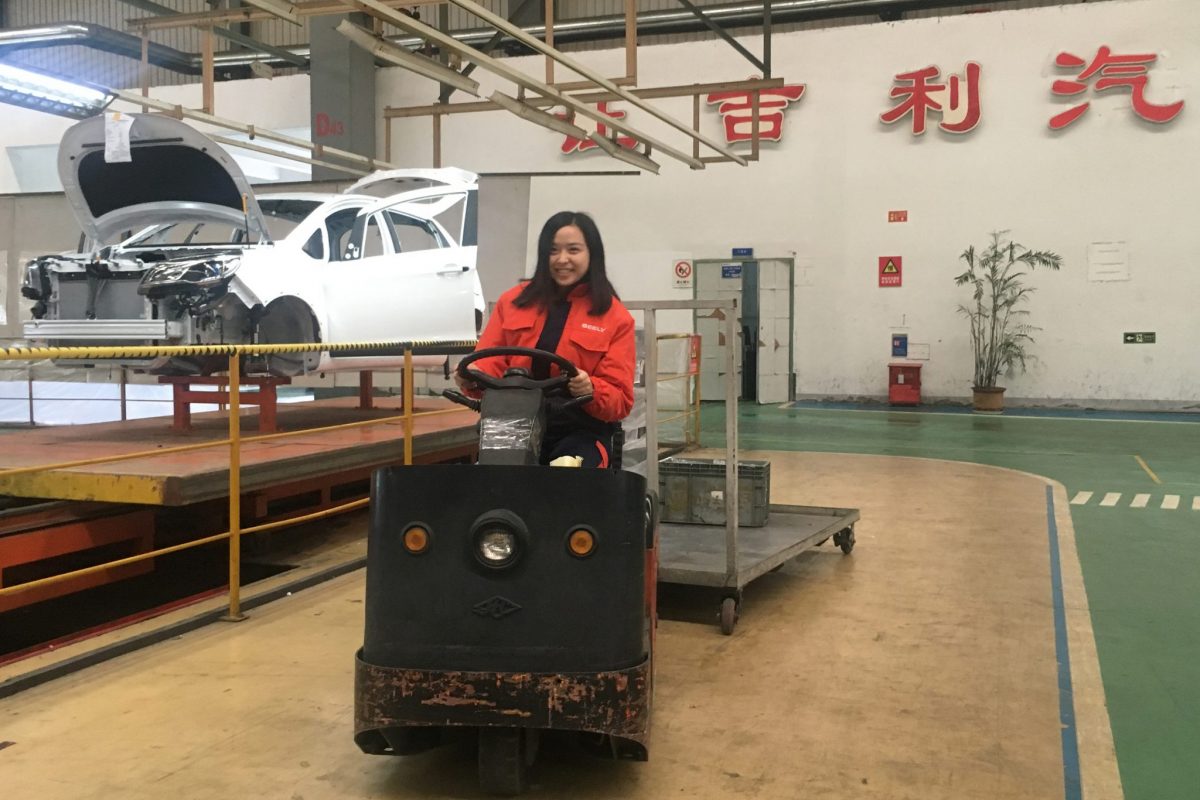 Agnes interned at Geely Auto in the industrialised Taizhou in 2017.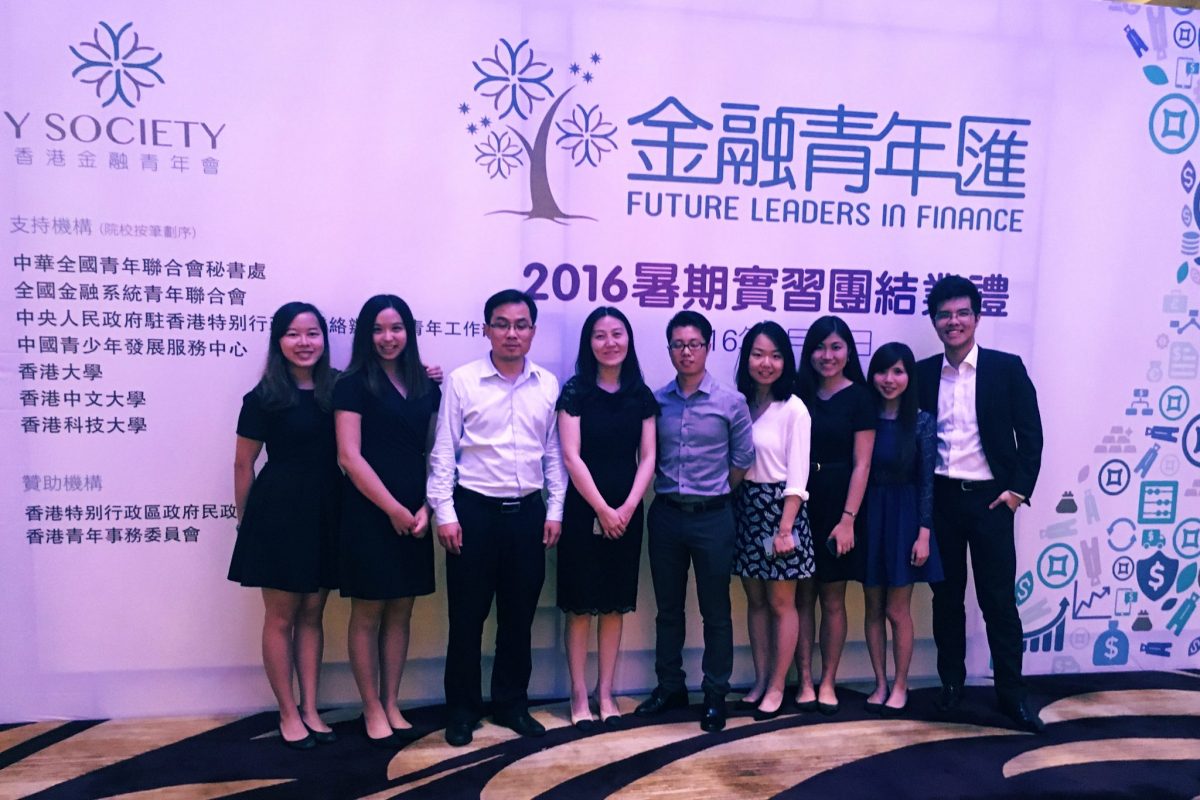 Agnes joined the 'Future Leaders In Finance' internship programme back in 2016.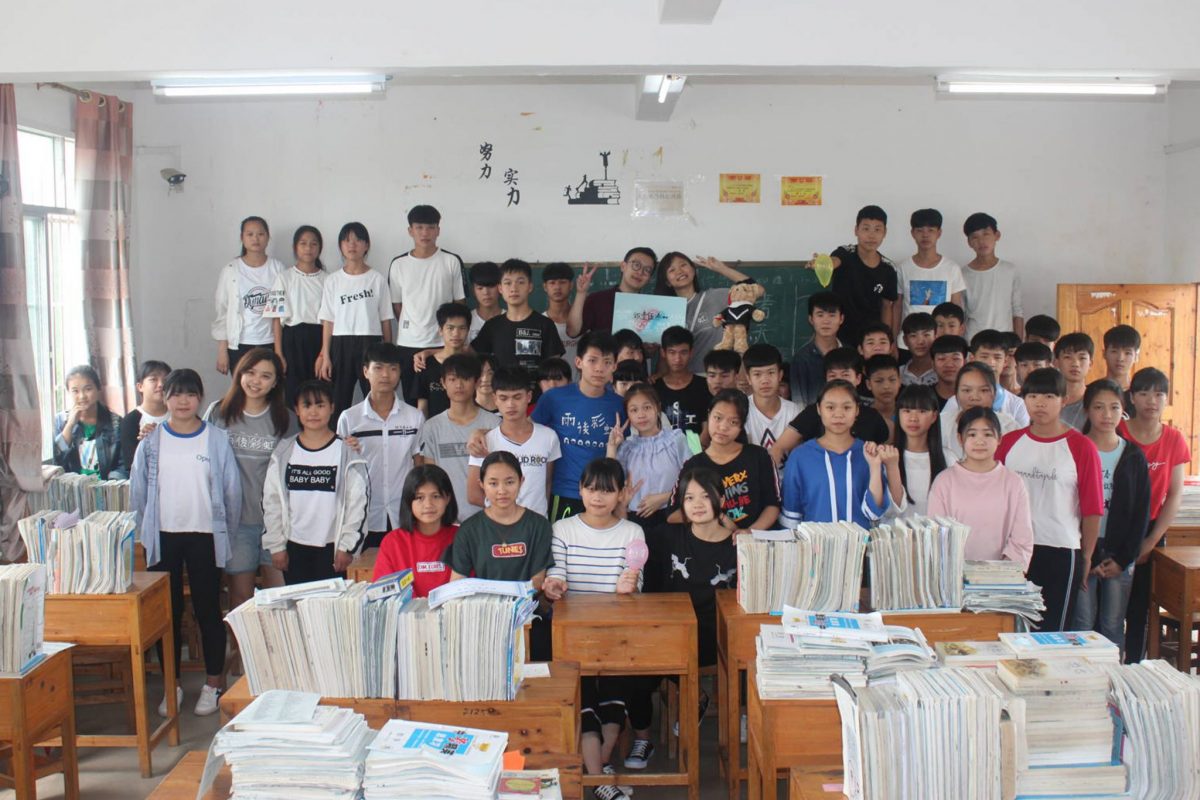 Agnes took part in a weeklong volunteer teaching project called Rainbow After Rain in rural Guangxi in 2018.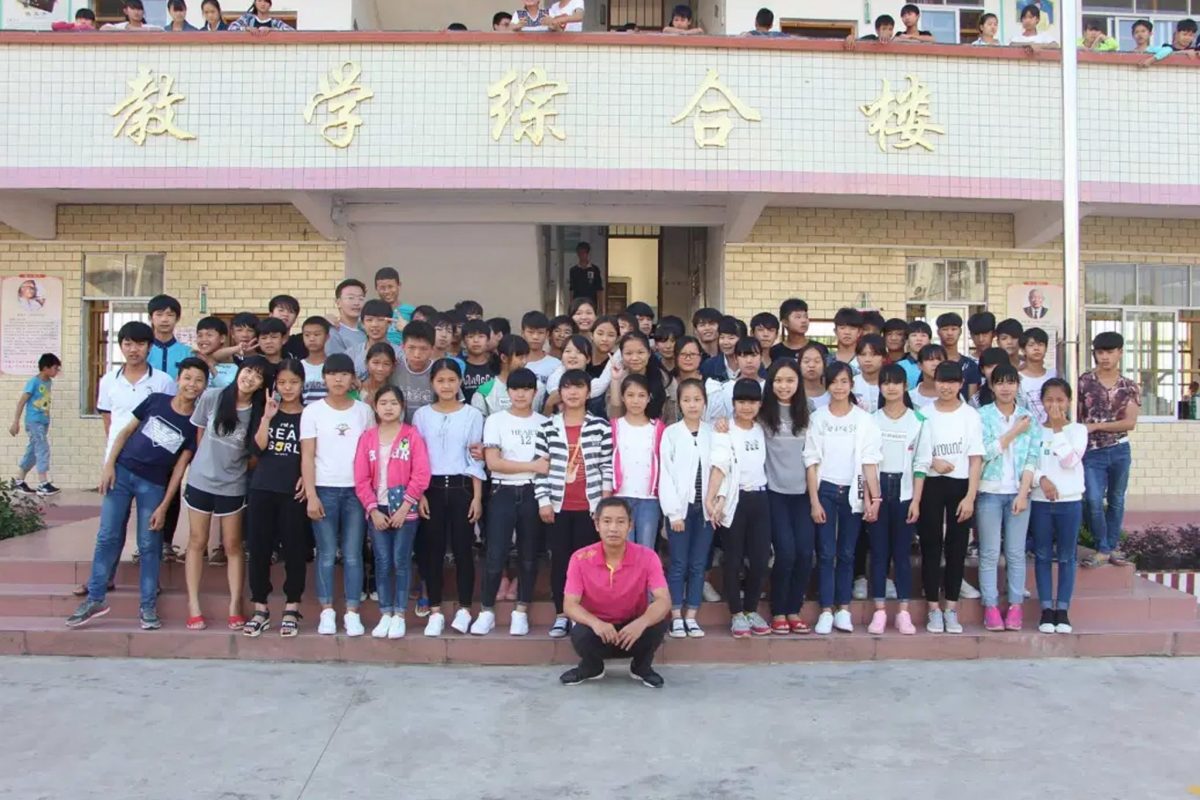 She decided to figure things out for herself. Thanks to the programme and to Shaw College, of which she was a member, she interned at a financial institution in Beijing, joined a leadership programme in industrialised Taizhou and worked as a student volunteer at the 2018 Boao Forum for Asia in Hainan. Additionally, she took part in a weeklong volunteer teaching project called Rainbow After Rain in rural Guangxi, where she was humbled by the laudable dreams of impoverished students.
"All of these experiences proved what Aristotle said: 'The more you know, the more you realise you don't know.'– Agnes Fong
"I didn't realise the extraordinary pace of the Chinese growth story until I visited multiple cities. And I didn't know how abundant our resources were in Hong Kong." This experience encouraged Agnes to pay more attention to mainland Chinese media to keep up, and to pass on what she learnt during her global escapades to other CUHK students. Her contributions to the school, including her work at the Society of Quantitative Finance, even earned her the Most Outstanding Quantitative Finance Student Award 2017-2018.
Immersing and Pulling Shots in Private Banking
Since graduation, Agnes has been following her plans to pursue a career in wealth management, with a focus on private banking. She joined a Management Associate Programme at a US bank in Hong Kong, which opened her eyes to the world of private banking as she rotated across departments: "I realised that private banking is not only an investment platform but also a conduit for providing bespoke wealth management services to ultra-high-net-worth individuals, a segment that is currently booming in Asia. The experience has reinforced my conviction to build a career in this dynamic, flourishing industry."
Agnes said the QFIN programme has equipped her with the key competencies she needs. The technical and fundamental analysis has been useful for equity advisory. Similarly, statistical analysis and data visualisation have been exceptional for enhancing sales pitches with convincing data and graphs. With the fast-paced digitalisation of banking, her programming skills have also come in handy. "In my bank, they expect graduate analysts, or analysts in general, to carry out automation projects. The programming courses have given me the fundamental skills required."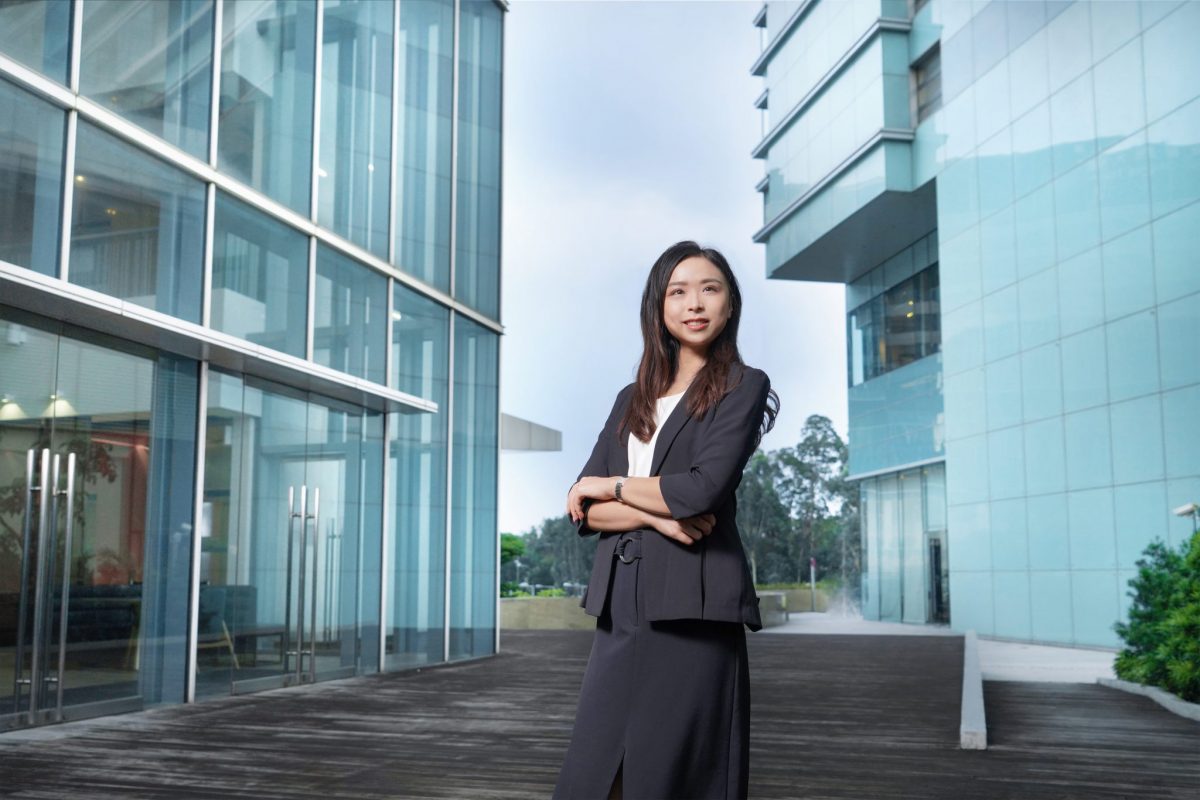 Agnes is now an associate banker specialising in ultra-high-net-worth client coverage in Hong Kong. She has three pieces of advice for those keen on building a career in private banking: "First, you need to assess whether you have a genuine interest in investments, for you need to keep up with the markets and advise your clients or colleagues. Second, gain as much international exposure as you can, and as early as you can, as you need to connect with clients worldwide. Third, be tenacious and never give up on your ambitions. It's common to experience rejections. If plan A doesn't work, you must then explore other alternatives such as plan B or plan C."
"What doesn't challenge you won't change you"
To expand her worldview, Agnes is always on the lookout for knowledge. She is an amateur barista and a personal trainer outside of work. She is driven by the desire to share her knowledge about dieting (acquired while she trained for a bodybuilding competition) with other women and to learn more about foods and beverages, which can be good conversation openers.
"If the goals are not challenging enough, they won't make you a better person or you won't improve."– Agnes Fong
"I like to try different new things and I don't want my schedule to be too free. My motto is: 'What doesn't challenge you won't change you.' I always give myself challenges and work hard to achieve my goals. If the goals are not challenging enough, they won't make you a better person or you won't improve."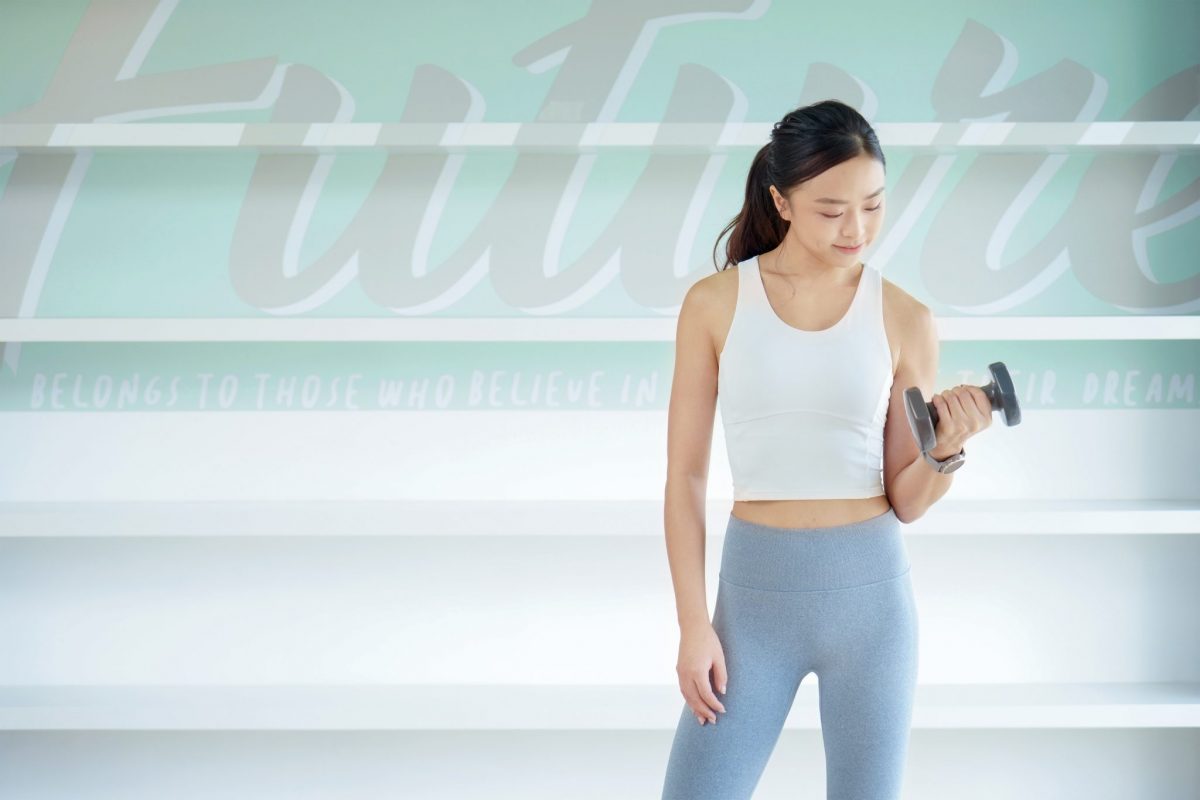 Life, Work, Perfectly Blended
Agnes is determined to make discoveries and scale new milestones on wealth management. With her insatiable curiosity and an innate love of human connection and finance, she has blended life and work into a career that fuels each other.
"In my spare time, I like to explore alternative investments. Recently, I saw the investment value and appreciation potential of single malt whisky rise following the growing consumer base in mainland China. I'm targeting undervalued Japanese and new distilleries and learning to appreciate the drams. My initial investment is small, but upon successful profit-taking, I'll increase my stock and scope of investment, and prepare for the time when my clients take interest."
Thinking of advancing yourself in the new normal? Explore what's in your future with CUHK Business School's programmes.