Former investment banker Daniel Ni (MBA 2018) has long wanted "to dream and to build" for greater social good. Seeking inspiration, he took his entrepreneurial dream to The Chinese University of Hong Kong (CUHK) Business School, where he found his way, a sea of support and a mentor he calls his "bólè".
Daniel spent his formative years in Shenzhen during the city's meteoric rise to become a powerhouse of innovation, technology and enterprise. As the southern Chinese city shot to global prominence, Daniel was also intrigued to broaden his horizons and find his place in the world. Thus, after completing middle school, he enrolled in Japan's Waseda University and completed his Bachelor of Economics degree. Then, he headed to Beijing and took up the position of an analyst at an investment bank.
"It was a very good job that offered me invaluable experience and exposure," Daniel said. But he found something amiss. He admitted that while he enjoyed studying companies and marvelling at their products and services, he regretted not being able to take part in their creation. "My long-term plan has always been to carve out my own career and business venture. I want to create my own products and services that contribute to society."
Daniel's entrepreneurial genes soon came knocking at the door. After almost three years working for the investment bank, Daniel revisited the idea of starting up on his own. With this in mind, he decided to take up an MBA and use those two years to explore, learn new skills and draw up his plan for a different future.
Fertile Ground for Aspiring Entrepreneurs
As Daniel searched for the right programme, he was intrigued by the entrepreneurship training, courses and platforms that CUHK's MBA offers. He saw ample opportunities for personal and entrepreneurial growth, from resources such as the Pre-incubation Centre (Pi Centre), Pan-Asia Venture Development Platform (PAVD) and Private Equity and Venture Capital Club (PEVC Club) to collaborations between the Business School and other faculties and external partners.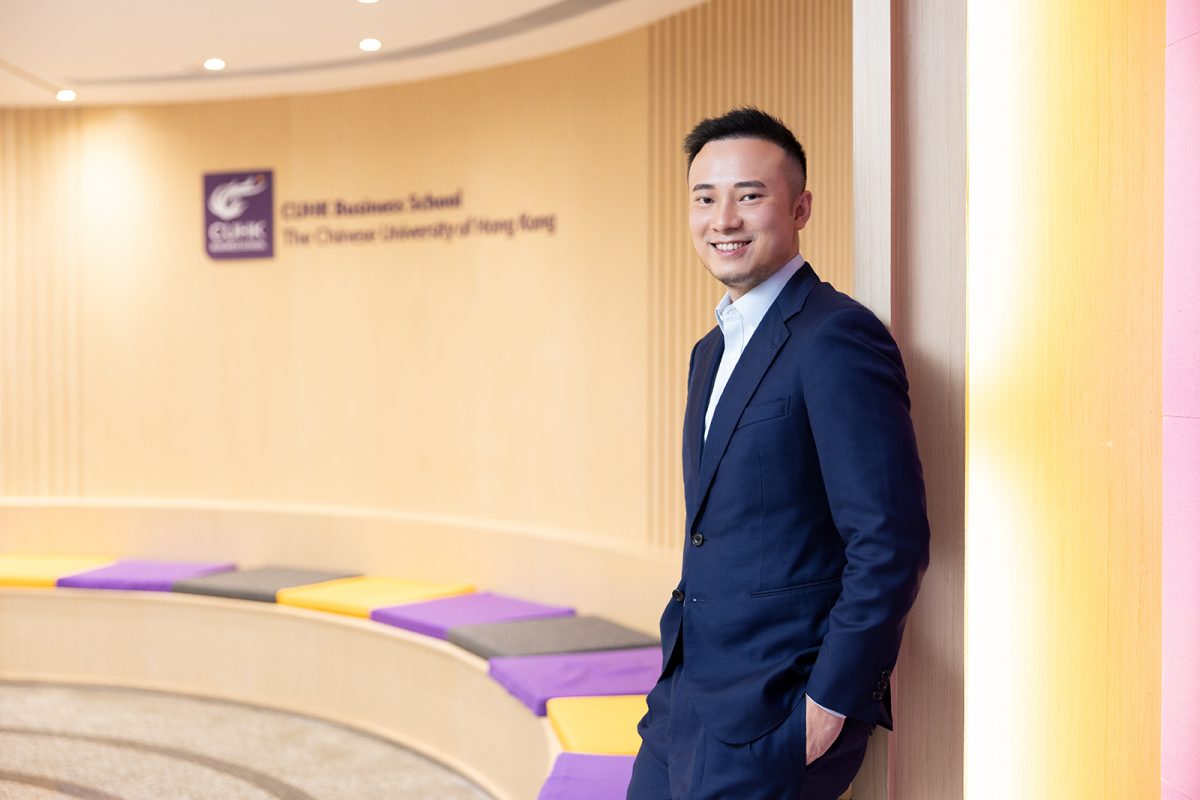 Embracing the opportunities, Daniel hit the ground running. For example, during the "New Venture Business Project" course, he shared the early strategies and business planning for the medical start-up Cornwall Medical and received input from his classmates to refine the ideas. As president of the PEVC Club, he organised and supported numerous start-up activities to advance not only his own entrepreneurial aspirations but also those of other students. At one of the club's events, he met Dr. Samson Tam, who is a CUHK alumnus and the founder of HK INNO Angel Fund, one of the biggest angel funds in Hong Kong. After several meetings with Samson, Daniel seized the opportunity to join INNO as a part-time investment manager.
Meeting His Bólè
This experience soon led Daniel to Simon Wong, a former CUHK MBA graduate. Simon spotted Jack Ma's brilliance before he founded Alibaba and became one of the legendary entrepreneur's earliest investors. Before long, Simon also became Daniel's bólè (a connoisseur who recognises and cultivates talent in others), and later even his mentor and business partner. In 2018, they raised a seed funding of HK$60 million with other partners to found Cornwall Medical.
"Truth be told, it wasn't I who chose Daniel; he chose me," Simon said. "At the time, I invited Daniel to give this HIFU (High-Intensity Focused Ultrasound) technology a look when he had time, and he helped put together a brilliant business plan. He even offered to invest his own money into the venture. We saw the promise of this technology not only as a business but as a way to deliver better medical care for the masses and advance China's medical R&D. I admired that. I'm just happy to have identified such a talented person and to have him join the business."
Although Daniel often extols Simon's profound influence on his life and career, he admits it was a relationship that evolved over time. His relationship with Simon has always been grounded in integrity and guided by intellectual honesty: "Being intellectually honest means we objectively and honestly assess ourselves and others. We do not overestimate ourselves or underestimate others." This enables people to better appreciate and validate other's contributions. It is a mindset that Daniel learnt from Simon and continues to take to heart.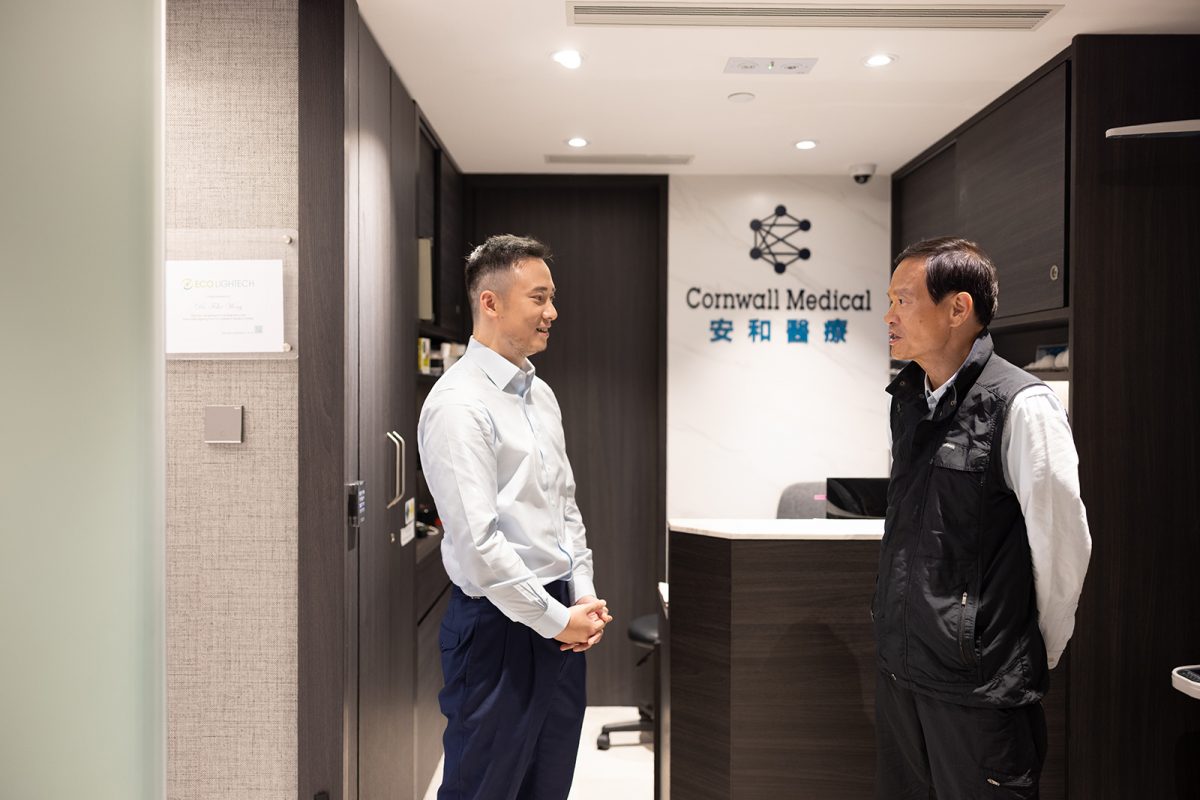 MBA alumni Daniel and Simon founded Cornwall Medical with other business partners in 2018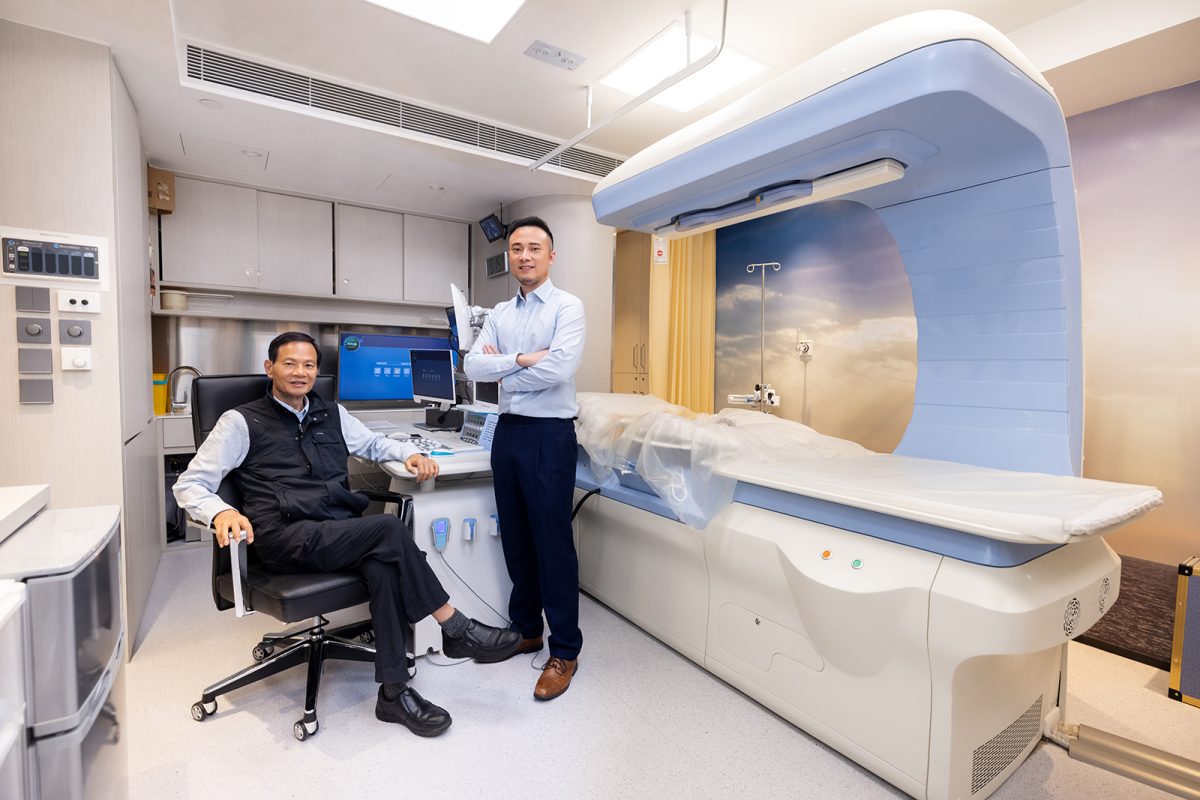 Creating Social Value
 Diseases that harm require therapies that harm less.
– Sir William Osler
Along with the mission to improve other people's wellbeing, Cornwall Medical bases their philosophy on a quote by Sir William Osler, the "Father of Modern Medicine", who said: "Diseases that harm require therapies that harm less."
As a case in point, one of Cornwall's most transformative solutions is HIFU ablation therapy for patients suffering from uterine fibroids and adenomyosis. Traditionally, treatment of these diseases require painful surgery or even the complete removal of the uterus. Cornwall's revolutionary solution offers a non-invasive alternative treatment. "There is no need for surgery or general anaesthesia, and the patient does not bleed or scar. Best of all, it obviates the need to remove the uterus. This means that patients no longer have to fear the repercussions of therapy and can safely receive an effective, pleasant treatment experience."
Achieving a Sparky Moment
Daniel is proudest of a case involving a patient who had been suffering from adenomyosis all her life. Every month, the patient experienced excruciating labour-like pains during her period that would last for days on end. None of the previous treatments worked, and the patient turned to Cornwall and their HIFU ablation therapy for help.
The whole operation took about two hours to complete, and the procedure ablated the diseased tissue, the culprit of her lifelong misery. Daniel remembered vividly seeing the patient and her family leaving the medical centre: "They were having a party! We were so proud that our solution was able to help her. I think this was one of my sparkiest moments."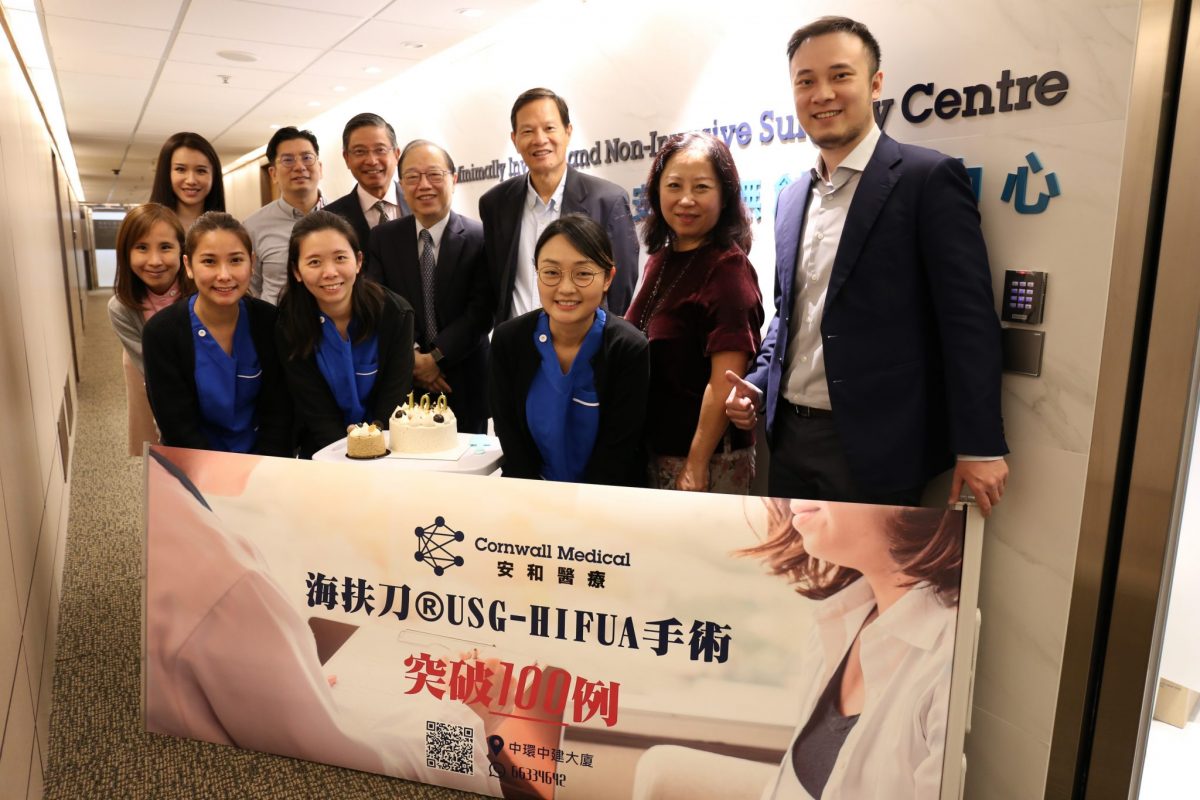 From Helping Patients to Building Better Systems
Daniel is already eyeing bigger goals. In addition to helping patients, he wants to enhance the medical system in mainland China, starting with the Greater Bay Area. "Medical resources and quality healthcare remain wanting on the mainland. Often, patients need to go to public hospitals no matter whether they are suffering from minor ailments or major diseases. The medical services are simply insufficient to meet demand."
To this end, Daniel sees potential in Cornwall's non-invasive approach in championing a "day surgery" model. The technology makes it possible for patients to undergo day surgery, leave the medical centre after the operation and free up precious medical resources. This treatment model is already mature in Hong Kong, and Daniel hopes to someday introduce Hong Kong's experiences and best practices, along with Cornwall's technology, to the Greater Bay Area to affect positive change.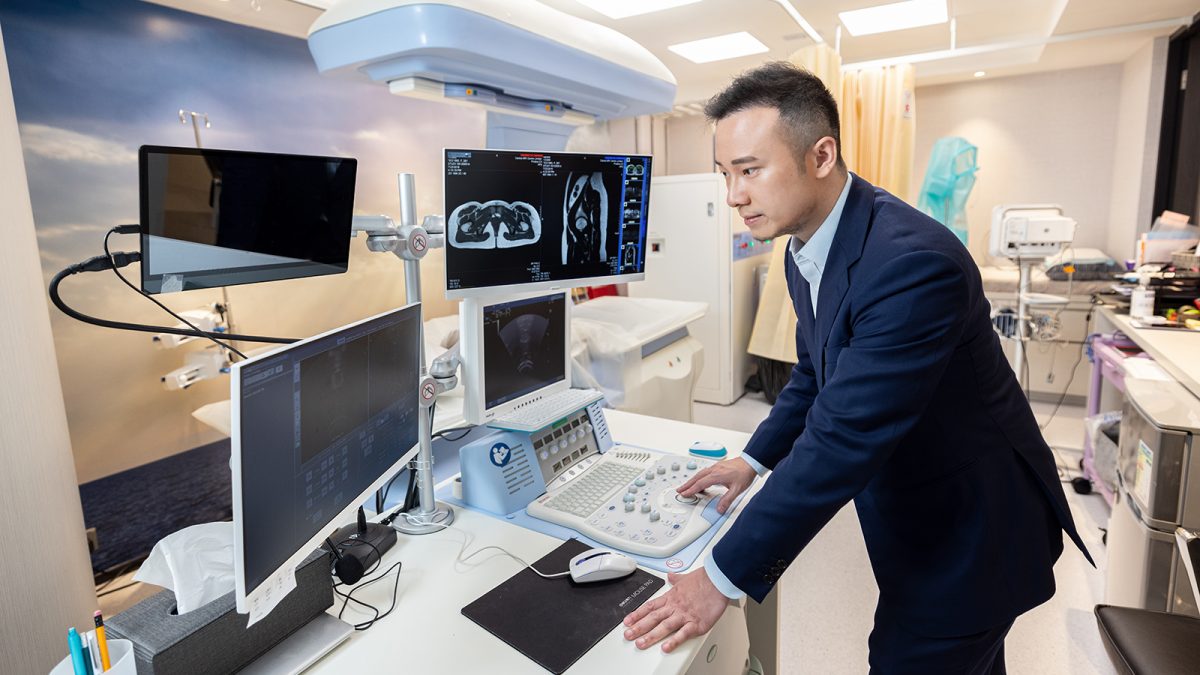 "To Dream and To Build; To Fail and To Succeed"
 My goal is to create social value and transformative technology, products and services to improve people's lives.
– Daniel Ni
While that is on the horizon, for now, Daniel is singularly focused on developing his business. The chief financial officer remarked that starting up in Hong Kong has been the right business strategy. This is because Hong Kong's medical and insurance systems are sophisticated and well established. This offers Cornwall a lower-risk environment in which to test, validate and grow their business before leaping into the massive Greater Bay market and beyond. Cornwall's CUHK connections have afforded the fledgling start-up tremendous support from the academic and alumni communities that bolstered Cornwall's growth.
Daniel considers himself lucky to have found so many opportunities at CUHK. It was a result of the seeds he sowed with his vision, knowledge, attitude and hard work. "I live by the motto: 'To dream and to build; to fail and to succeed.' I am not afraid to take risks or to fail. My goal is to create social value and transformative technology, products and services to improve people's lives." Passing the torch of knowledge, he now serves as an alumni career advisor to inspire other MBA students on their careers and business enterprises. At CUHK and in Hong Kong, Daniel has found the right place to start and to let his entrepreneurial ambitions take flight.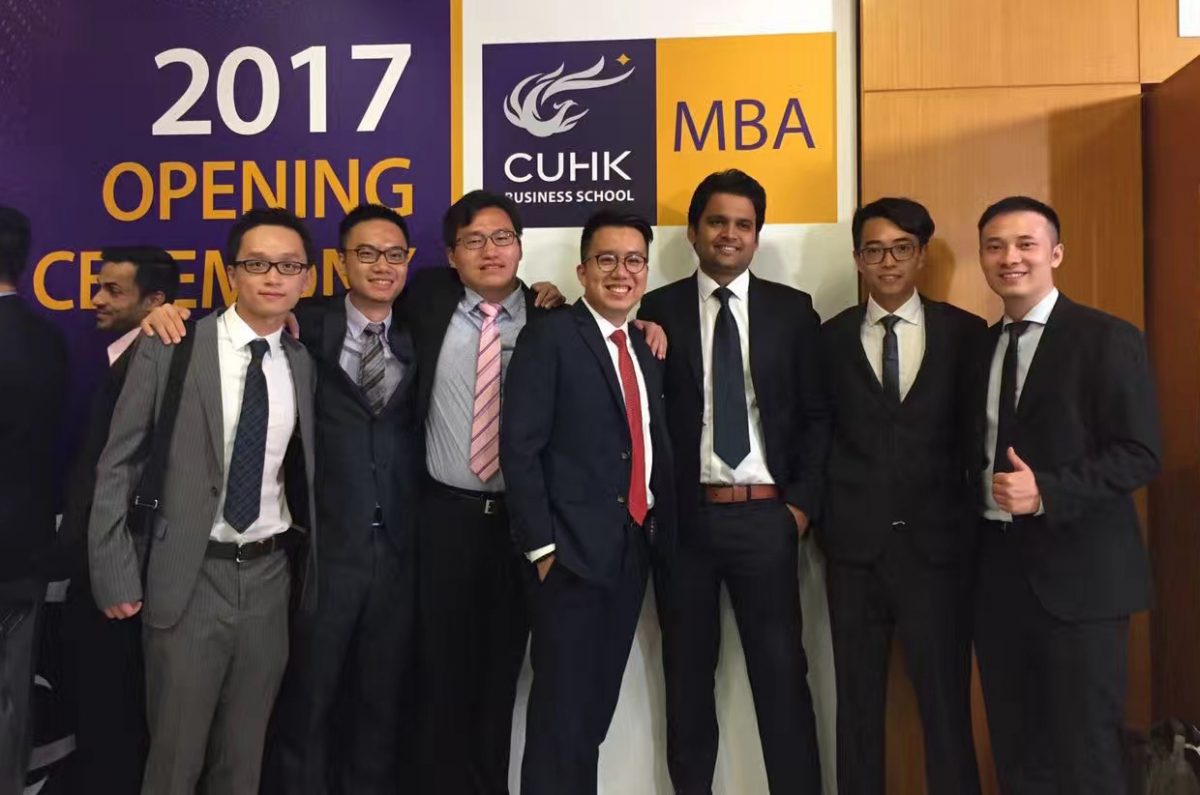 Daniel and his batchmates kickstarted their MBA journey in 2017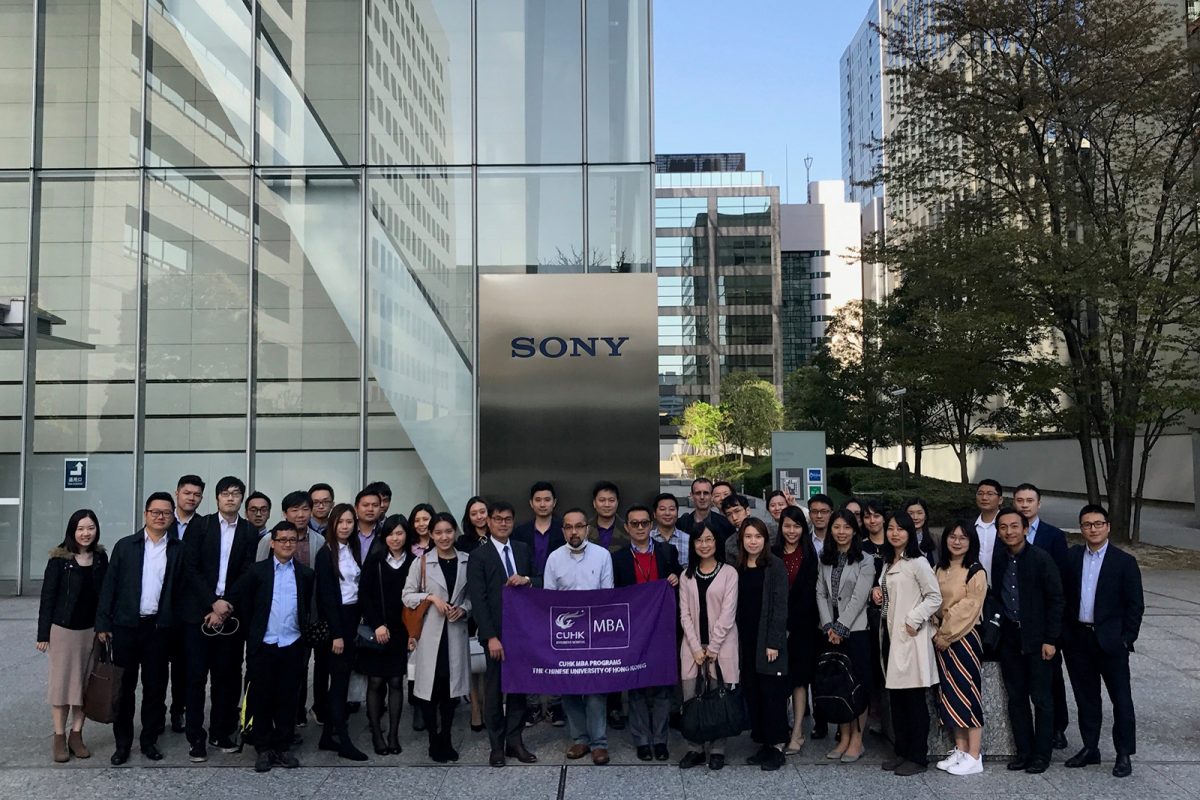 He joined MBA's spring study tour to Tokyo to understand and explore the business landscapes and developments in Japan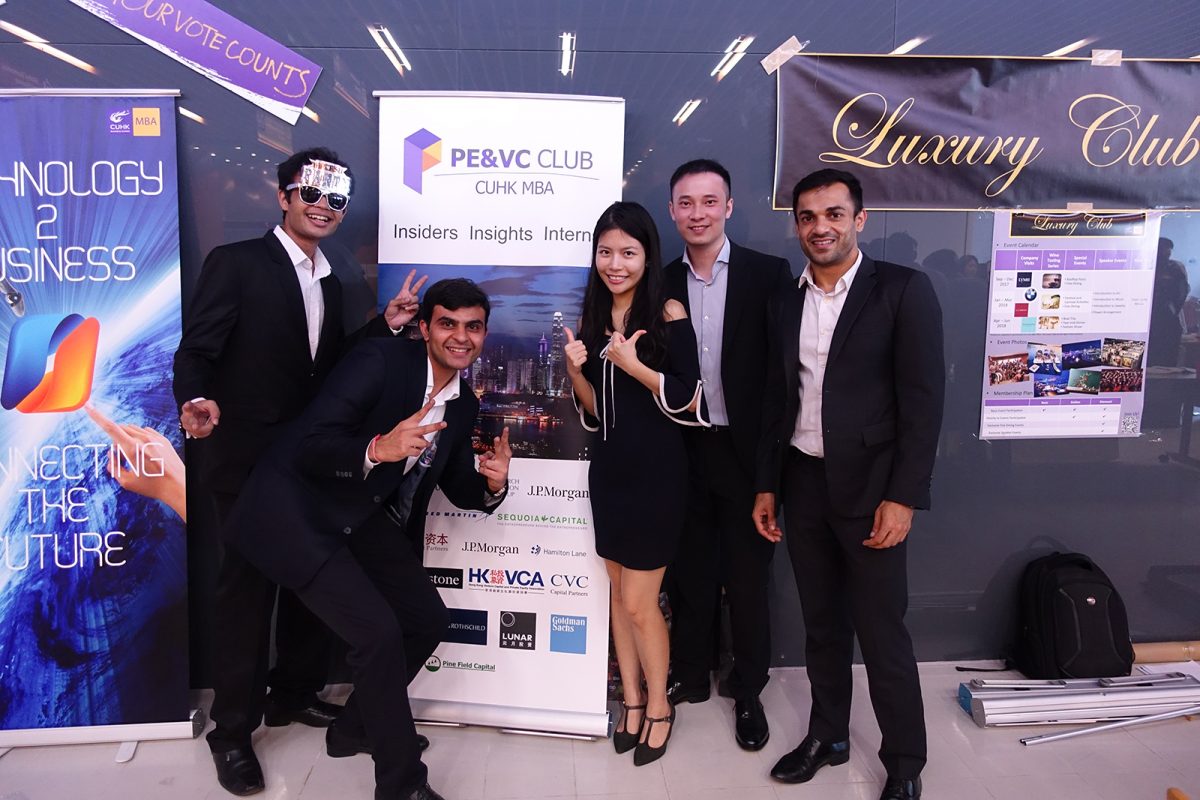 Daniel and his PEVC club members at Student Club Day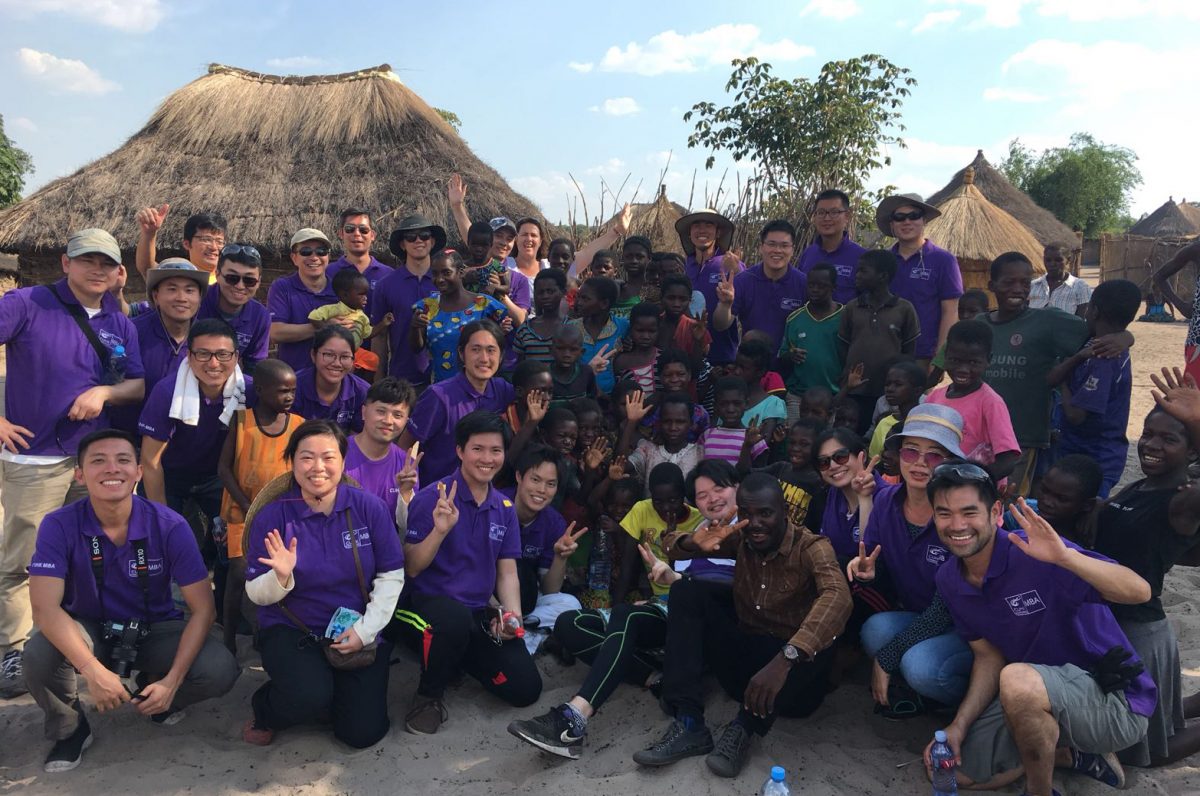 Field trip to Zambia, an emerging market in Southern Africa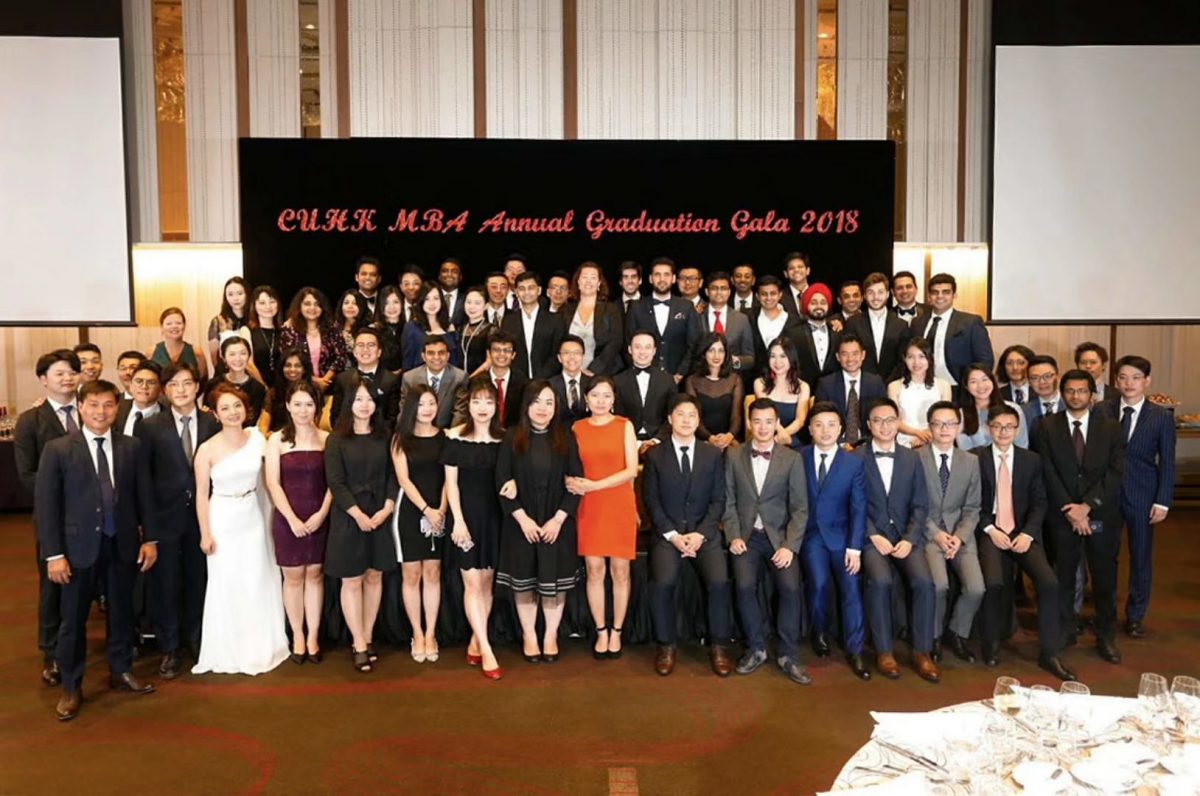 The class celebrated graduation with an MBA Gala Dinner
Thinking of advancing yourself in the new normal? Explore what's in your future with CUHK Business School's programmes.