Jasmine Duan (MSc in Finance 2017) goes with the flow of life.
I saw Jasmine Duan for the first time at a conference on sustainable development hosted by the South China Morning Post. During a panel discussion on corporate social responsibility, the intelligent young investment strategist from the local branch of Royal Bank of Canada (RBC) shared her points eloquently, her observations minute and tinged with a feminine subtlety.
On a windy day, Duan and I meet in The Peak conference room at RBC. Wearing a broad smile on her face, she arrives five minutes earlier than scheduled. Born in Hunan, she moved to Zhongshan with parents when she was two and a half years old. Maturity has been the hallmark of her character since her childhood: starting from Form 1, she had lived in a dormitory, studying from 6am to 10pm as most mainland teenagers do.
From humanities to finance
Heeding advice from her uncle who worked in the financial sector, Duan, an arts student who enjoyed visits to museums, abandoned her plan to study history and anthropology at university and opted for finance. Hong Kong was a natural choice for her. A lover of Chinese culture, she was impressed by the campus of Lingnan University, which is known for its garden landscape. Her dream came true in 2008 when she was admitted to the liberal arts university. After one and a half years, she had thoroughly adapted to Hong Kong society and culture.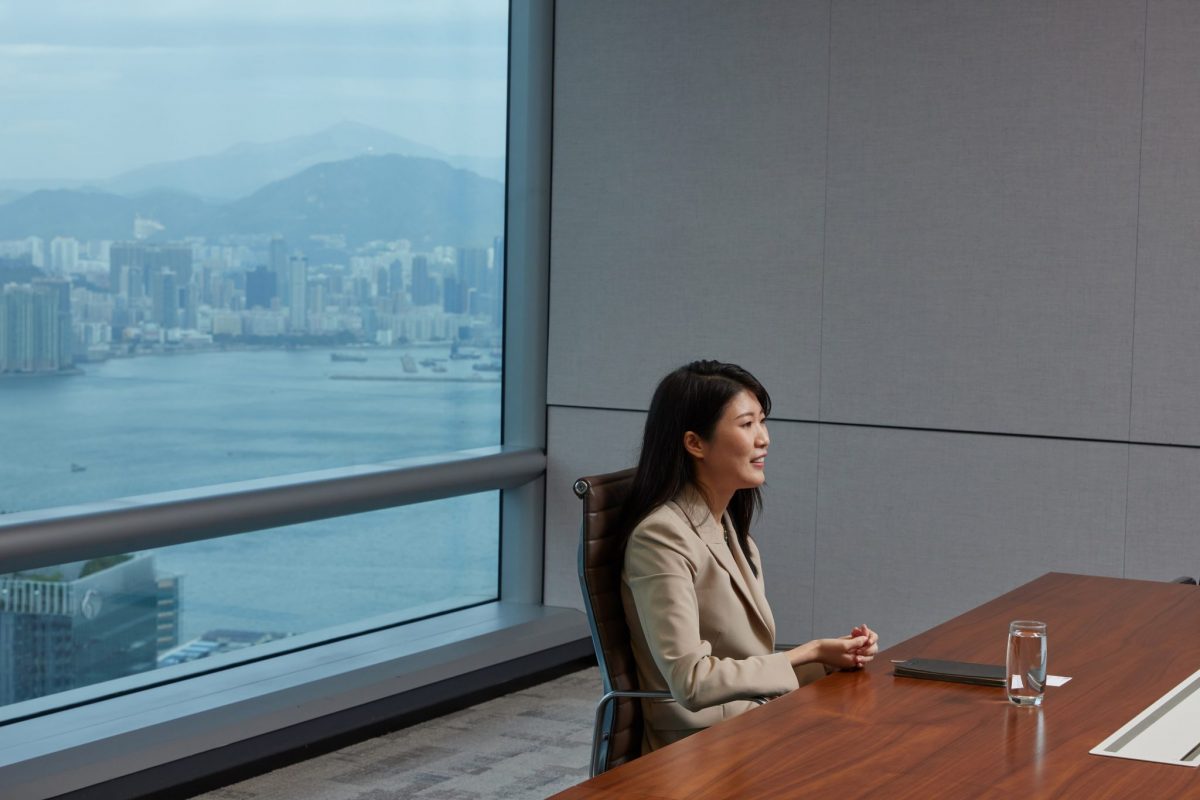 Thanks to the help of Bernard Chan, then Lingnan University's council chairman, she landed a role in the investment department of his company Asia Financial Holdings. She then joined brokerage firm UOB Kay Hian as an equity research analyst, covering the Hong Kong and China banking sectors as well as small and mid-cap stocks. "Now, as an investment strategist, my role has turned from writing reports to reading them. I have to familiarise myself with different kinds of assets, including global stocks, bonds, foreign exchange and commodities," she says.
Duan went back to school in 2016 to study for a master's in finance at CUHK in the hope of broadening her knowledge base. The decision to pursue further study at the University stemmed from her positive impression of it over the years. She often guessed if colleagues and friends she was on good terms with are graduates of CUHK. Many a time, their sparkling eyes were the answer she got. "CUHK graduates have a refined, cultured air. They never settle for less, yet are humble and down-to-earth," she says.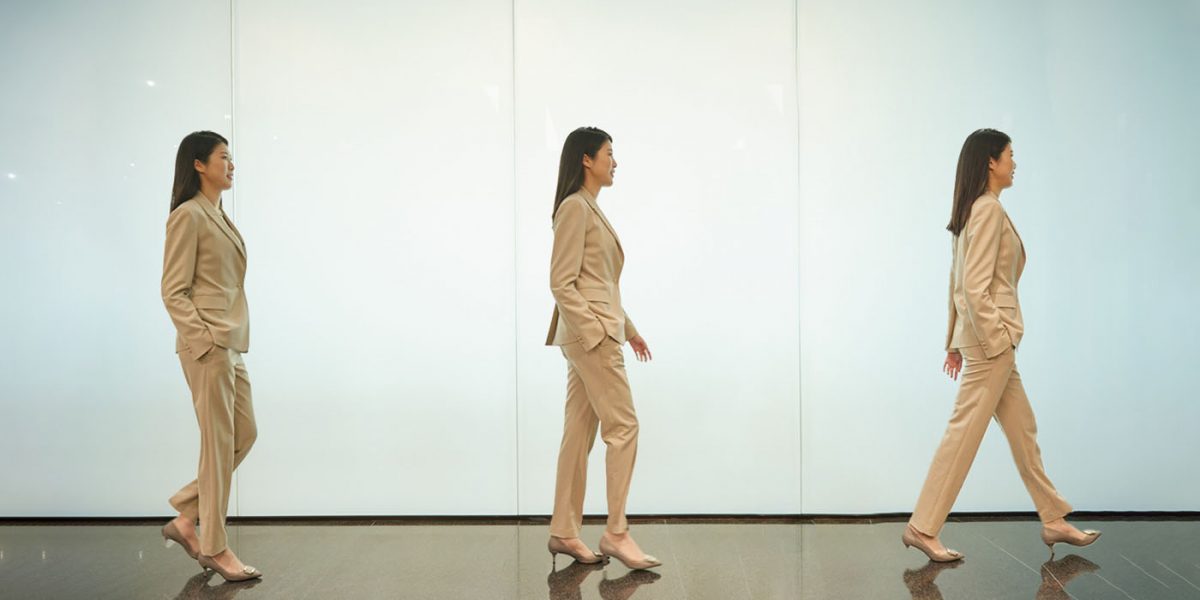 In investment and life, Duan is a long-termist: carrying out thorough research on her targets before investing, she'd stick with them for quite some time. A chance, she says, "to develop and grow with the company". Equanimity in the face of life's challenges—while possessing the independent thinking and wisdom to tackle them—is what the investment strategist aspires to in life (Visual design: Amy Tam)
"What did it feel like to study at CUHK?" I ask.
"You felt anchored, knowing that time will be spent meaningfully. With queries arising from my work, professors were there to help. Even now, after graduation, I am sitting in on courses tailor-made for graduates, many of them on cutting-edge topics, such as fintech and financial programming."
These days she also regularly receives LinkedIn messages from business students from CUHK, asking for advice. "These are magical encounters. Due probably to our proximity in age, they feel I'm approachable. Likewise, I still remember those conundrums I had when I was their age, which enables me to share my experiences like a big sister."
Striking a chord of resonance
Apart from plotting investment strategies, Duan also serves as spokesperson for the bank's wealth management team. Facing the media, conveying to clients and members of the public the company's takes on the market, as well as its sustainability and charitable endeavours forms a large part of her daily routine. The fact that an established North American bank has such a young face for those tasks came as a surprise to many people, including Duan herself.
"An investment strategist needs to have 10 to 20 years of experience and prior media training." A colleague in the marketing department, whom she knew in her early days at RBC, was impressed by her proficiency in English, Cantonese and Mandarin when they met for the first time. When the bank was looking for an investment strategist, her colleague thought of Duan and recommended her for the post.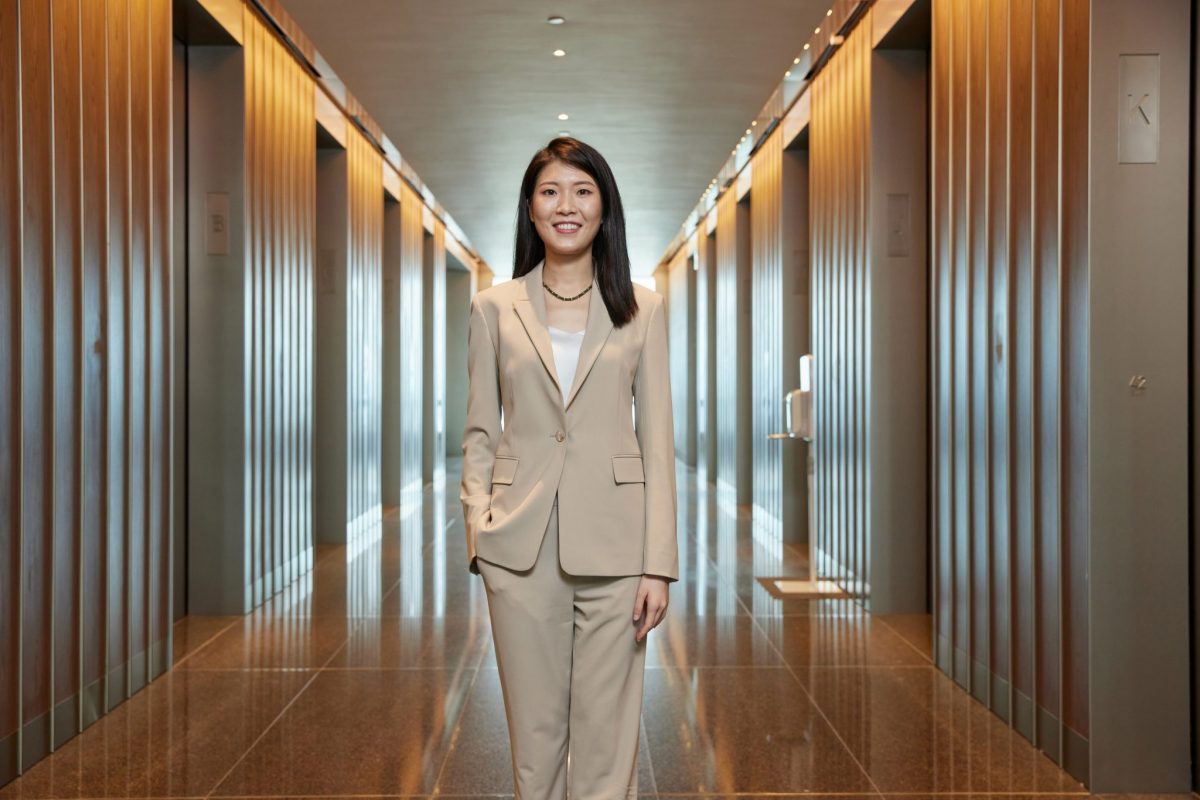 To her surprise, she got a call from her boss. Her ability, to her dismay, was once called into doubt. Finally, the words of her boss and recommender won her over: at the end of the day, what people value are genuine and insightful views which are thoughtfully delivered. Everyone has their own view, but it is up to her to prove herself.
"Our company gives opportunities to aspiring young women and, by doing so, hopes to instil a culture of identifying talent on top of looking at resumes," she says.
Duan owed a lot to two mentors—her supervisor, a London-based investment strategist, and a senior female executive specialising in business communication. At the outset, they came together every week to go over forthcoming print, radio and television interviews, panel discussions and speeches, detangling issues and practising ways to overcome nerves and crack thorny questions. A two-to-three-minute interview takes up to two to three days of preparation. Before the show is on, she practises in front of a mirror a few dozen times, and asks colleagues to watch and give feedback.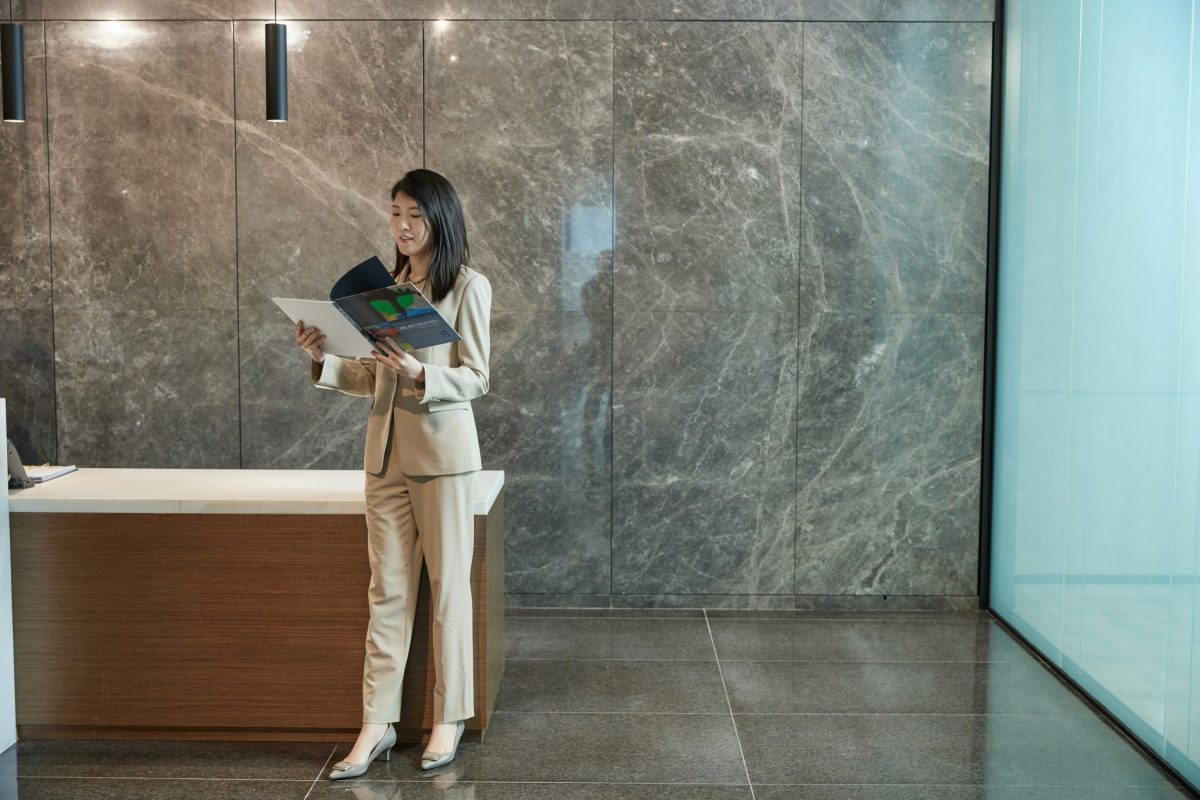 During her university days, Duan volunteered in an Indian village, educating people on the ills of child marriage, and ran a marketing campaign for a social enterprise café. RBC's emphases on sustainability, social inclusion and women's rights now strike a deep chord in her. "Social problems are highly complicated. I'd like to be more practical, doing what I can to the best of my ability with the platform offered by my company." She sees Hong Kong as home, and believes that the more fraught geopolitical situations are, the more vital the city is to China and the world.
"China will certainly play a key role in global economy," she says. "So staying in China, staying in Hong Kong will be the best bet."
By Amy Li
Photos by Keith Hiro
First published in CUHK in Focus, this article was republished with permission from the Communications and Public Relations Office of CUHK.