Many people's impression of accounting work is that it is inherently repetitive and, more importantly, "all about the numbers". Yet Loretta Fong (PACC 1993) has a different take on the entire matter: "Numbers are merely health indexes. What accountants truly need to do is to feel the pulse of a business by analysing its performance, diagnosing problems and prescribing treatment. It gives me great satisfaction to see businesses thrive operationally and financially as a result."
Loretta joined Arthur Andersen (merged with PwC in 2002) after receiving her master's degree, and has stayed with the firm ever since. Besides developing her career, Loretta has dedicated herself to the advancement of the profession. Last year, she was elected President of the Hong Kong Institute of Certified Public Accountants (HKICPA). She plans to utilise her years of experience in "diagnostics" to promote the healthy development of corporations and the accounting profession.
Corporate Doctors
Loretta was made partner after only 11 years on the job. Possibly, it was her reluctance to be complacent that set her apart. "Accountants deal with all sorts of 'ailments' every day. We can't simply work the books behind closed doors. Instead, we should be curious about how clients operate to produce accurate and constructive solutions." Thus, Loretta enjoys "walking the factory floors" and interacting with the operation staff. This allows her to observe, listen, ask questions and refine her diagnostic abilities. She opines that accountants should have strong language and communication abilities in addition to numerical skills; otherwise, they will not be able to clearly present complex ideas to clients. She learnt this lesson the hard way. When she first joined Andersen Canada, she was regarded as "too frank and untactful" due to cultural differences. She has since gathered mastery of the art of tactful communication. Now, many of her clients approach her for operational advice. "I often tell my team that it is wisdom, not merely intelligence, which drives success. Wisdom is the combination of experience and intelligence. We need to take the initiative to broaden our knowledge and speak frequently with our team."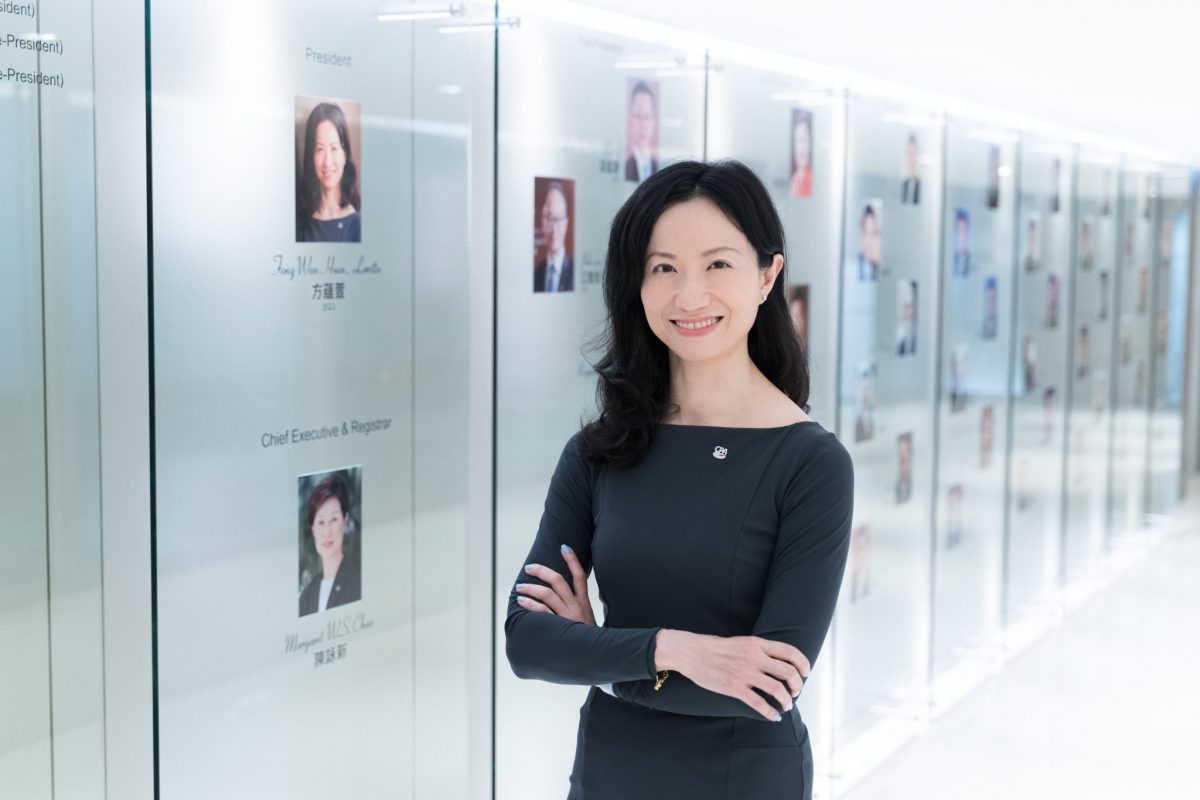 Loretta was elected President of the HKICPA last year. She hopes to promote the healthy development of the accounting profession.
Committed to Establishing a Healthy Atmosphere
Loretta's tryst with the accounting profession was a result of both her father's wish and her own interest in the field. She recalled running into her supervisor in Canada while attending her first partners' conference. He told her that he was glad he made the decision of recruiting her, as he had helped the firm find a successor. This motivated Loretta to contribute more to the industry. Upon taking over the role as President of the HKICPA last year, she formed big plans for the healthy development of the industry: "Keeping up with the times is an indicator of the industry's healthy growth. Against the backdrop of constantly evolving markets, our industry must adapt and prepare for the future by developing new systems and services. Take, for example, the emergence of ESG in recent years. It has prompted the International Sustainability Standards Board (ISSB) to develop sustainability-related disclosure standards. This shows that accountants can't stick with the rules and refuse to evolve." She noted that the HKICPA will focus on supporting its members' professional growth once the work to transfer regulatory oversight to the Financial Reporting Council is complete.
With AI and other tech applications fast maturing, many people are concerned that traditional professions such as accounting will be supplanted. But Loretta is far from being worried: "Accounting is more than just working with numbers. A large part of the job involves communicating with others, which can't be easily replaced by technology. What technology can do is make our work easier by helping solve existing problems, such as further digitalising the auditing workflow and automating monotonous tasks. Doing so will enhance accountants' productivity and efficiency, enabling them to have a healthier work life and make more meaningful contributions." She encourages Hong Kong's accountants to keep a close watch on new opportunities in the region: "The Mainland's accounting system is largely aligned with international standards. There are 47,000 certified accountants in Hong Kong for a population of 7.6 million, but fewer than 300,000 on the Mainland for a population of over 1.4 billion. Obviously, this signifies a tremendous demand for accountants on the Mainland." She revealed that the HKICPA is in talks with the Mainland authorities to exempt Hong Kong accountants from more examinations and work experience requirements, so that more members can tap the opportunities in the Greater Bay Area.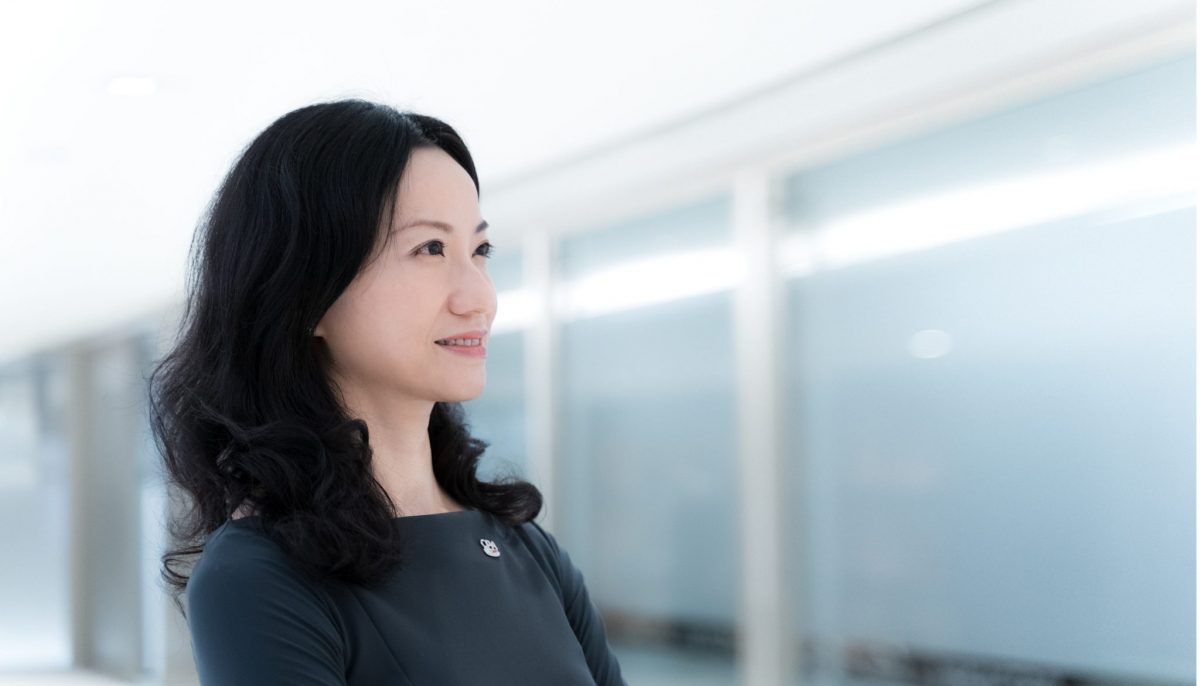 Lifelong Learning for Lifelong Wisdom
Since graduating from the CUHK Business School, Loretta has maintained contact with her classmates and professors. Inspired by the liberal teaching and learning during her undergraduate studies, she encourages other alumni and students alike to stay curious and embrace a lifelong learning mindset. "In today's world, if you're not progressing, you're regressing; and you will lose out sooner or later." Loretta's love of learning has led her to not only obtain various accountancy qualifications, but also to become a Chartered Financial Analyst. Outside of work, Loretta makes time to pursue work-life balance. She has obtained a yoga instructor certification. "Everyone defines success differently. For me, success means continuing to advance in what I'm passionate about."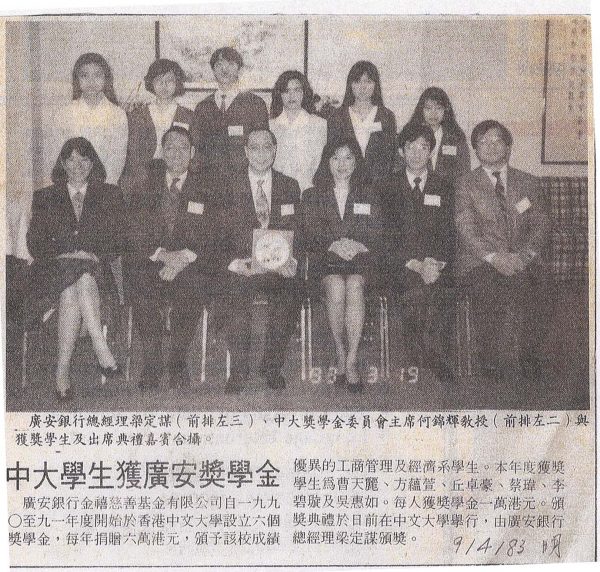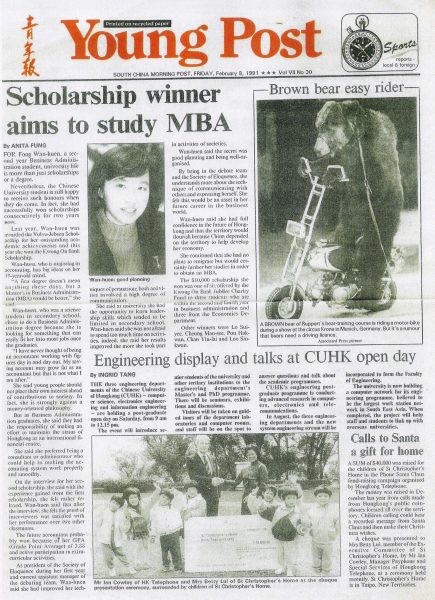 Loretta was very studious during her undergraduate studies, receiving myriad accolades. She is determined to make a positive impact on the accounting profession.
First published in the CUHK Business School Alumni Portal on 7 July 2022, this article was republished with permission from the School's Alumni Affairs and Development Office.