For six decades, CUHK Business School has cultivated a long line of successful elites who have become prominent figures in business and society, both locally and internationally. Many have also made significant contributions to the country's economic development. At the heart of this breeding ground for global business leaders are scholars who are passionate about education and research and committed to the growth of the School. One of them is Prof. Kam-hon Lee, Emeritus Professor of Marketing (BBA 1967, MBA 1969). A scholar renowned for his wisdom and foresight, Prof. Lee has dedicated his life to advancing the School, helping students reach their full potential and nurturing exceptional talent.
Dedicated to a Career in Education
Prof. Lee, who grew up in Macau, chose The Chinese University of Hong Kong's (CUHK) Faculty of Commerce at United College for his undergraduate studies in 1963. Even as a student, he had already set his sights on contributing to Hong Kong's business development and the continuous transformation of its industry. When he completed his undergraduate studies, Prof. Lee enrolled in the newly established Master of Business Administration programme.
After receiving his master's degree in 1969, Prof. Lee turned down a lucrative business offer and worked as an assistant lecturer at Chung Chi College and began his lifelong career in education. His dedication and persistence in academic research soon earned him study leave and a doctoral fellowship from the United Board for Christian Higher Education in Asia, arranged via Chung Chi College. The fellowship allowed him to pursue a PhD in Marketing at Northwestern University in the United States. When he returned to Hong Kong, he continued to teach at CUHK's Department of Marketing, progressing from assistant lecturer to professor of marketing. Furthermore, Prof. Lee became Dean of Business Administration (1993-1999).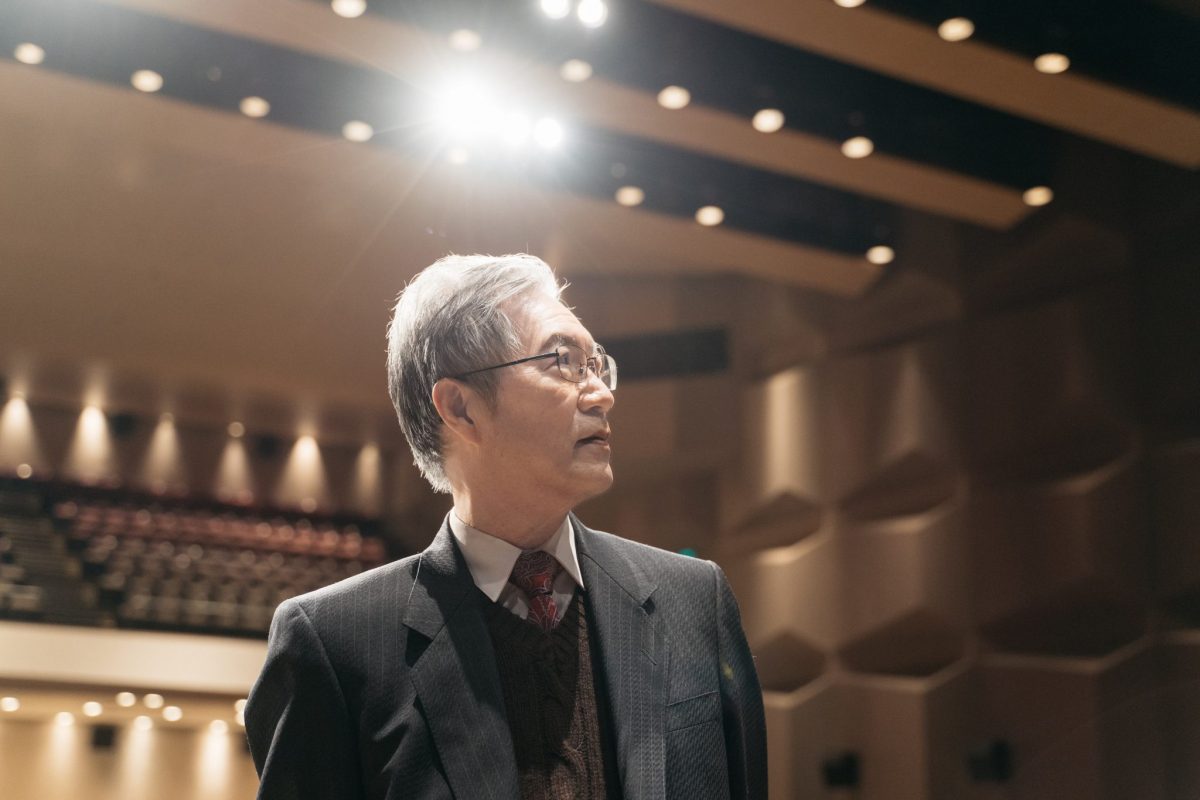 Integrate Theory with Practice
Prof. Lee believes that "a clear and authentic vision can transform the world".
Prof. Lee and his colleagues at CUHK Business School share a commitment to a business philosophy that integrates theory with practice and they are rooted in Chinese culture. Through their efforts, a succession of business elites has been nurtured and contributed to the development of China and the rest of the world.
According to Prof. Lee, a clear and authentic vision often has the power to transform the world, as demonstrated repeatedly throughout history. "Our former vice-chancellor, Prof. Charles Kao, discovered that optical fibre was the best medium for data transmission, and his invention has benefited the entire world. Zheng Guanying, realising that the decline of the late Qing Dynasty was due to a business slump, proposed a government-supervised, merchant-managed enterprise model that became a remedial solution for the country. Japan's Fukuzawa Yukichi recognised the importance of business and business education. He founded Keio University, introduced Western economics and contributed to the Meiji Restoration."
Prof. Lee has been invited to teach in executive programmes and serve as a consultant for organisations, including the World Bank, various financial, tourism, retail, advertising, chemical enterprises and industry associations. As he explained, "Business education emphasises the integration of theory and practice. I'm constantly interacting with business leaders and when appropriate providing consultation services to them. My goal is to ensure that our education is both rigorous and relevant."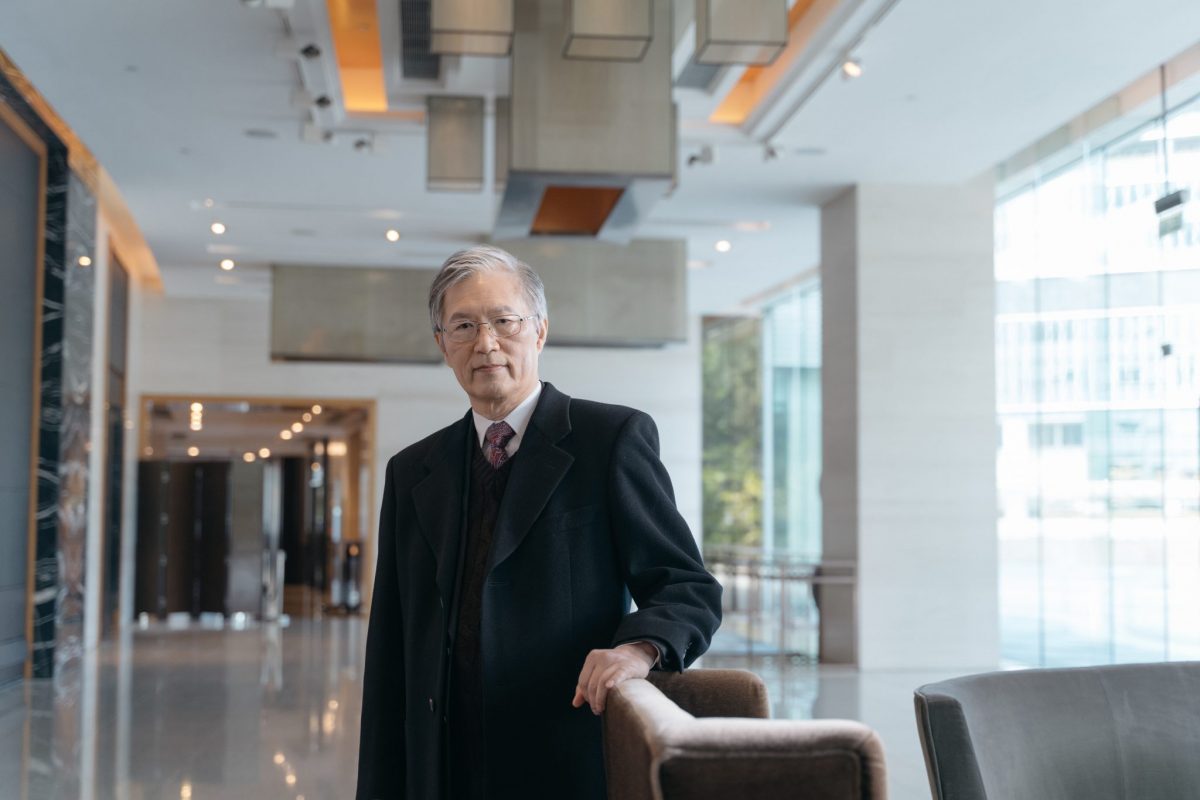 Steer a Steady Course for Hotel and Tourism Management Education
Prof. Lee's foresight of Hong Kong's need for economic transformation led him to recognise the importance of the tourism and related industries well before the city's handover. As one of the most popular tourist destinations in Asia, Hong Kong was poised to benefit from the growing connection with Mainland China, opening of Chek Lap Kok Airport and booming of the aviation industry. In 1998, the School of Hotel and Tourism Management was established to provide world-class business management programmes focused on tourism and the service industries. Its mission is to meet the needs of the flourishing tourism industry in Hong Kong, Mainland China, Asia and around the world.
As the Dean of Business Administration at the time, Prof. Lee was a driving force behind CUHK's Teaching Hotel Project, which was created to establish a teaching hotel and a teaching building for the School of Hotel and Tourism Management (SHTM). He led a delegation to the Cornell School of Hotel Administration to exchange ideas and share experiences. In 2001-2012, he was appointed director of the SHTM, where he spearheaded the school's efforts to cultivate tourism management professionals who are conversant with both business theory and practice and proficient in regional market cultures and international visitor needs.
The teaching hotel, the Hyatt Regency Hong Kong, Sha Tin, and the teaching building, named the Cheng Yu Tung Building, opened in 2011. Since then, they have provided state-of-the-art internship, teaching and research facilities for the School of Hotel and Tourism Management, CUHK Business School and other research institutes of the university. The Project launched a new chapter of hotel and tourism management education in Hong Kong.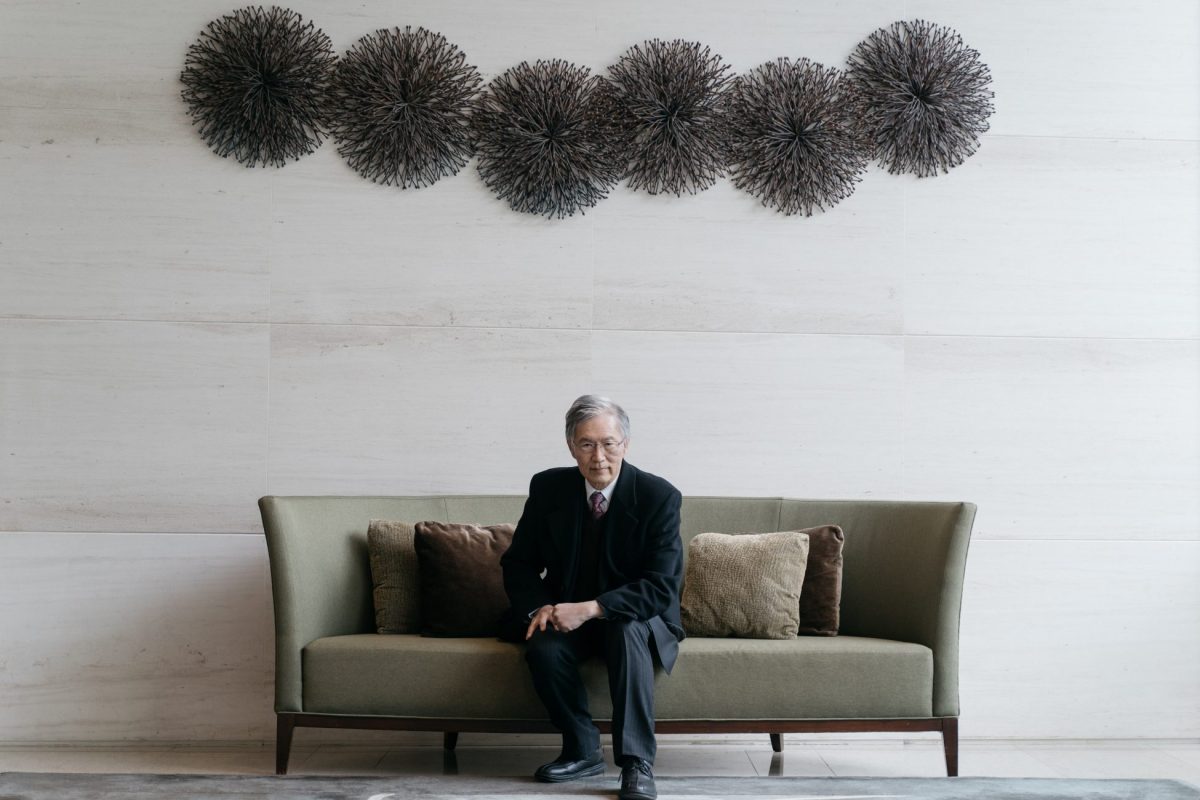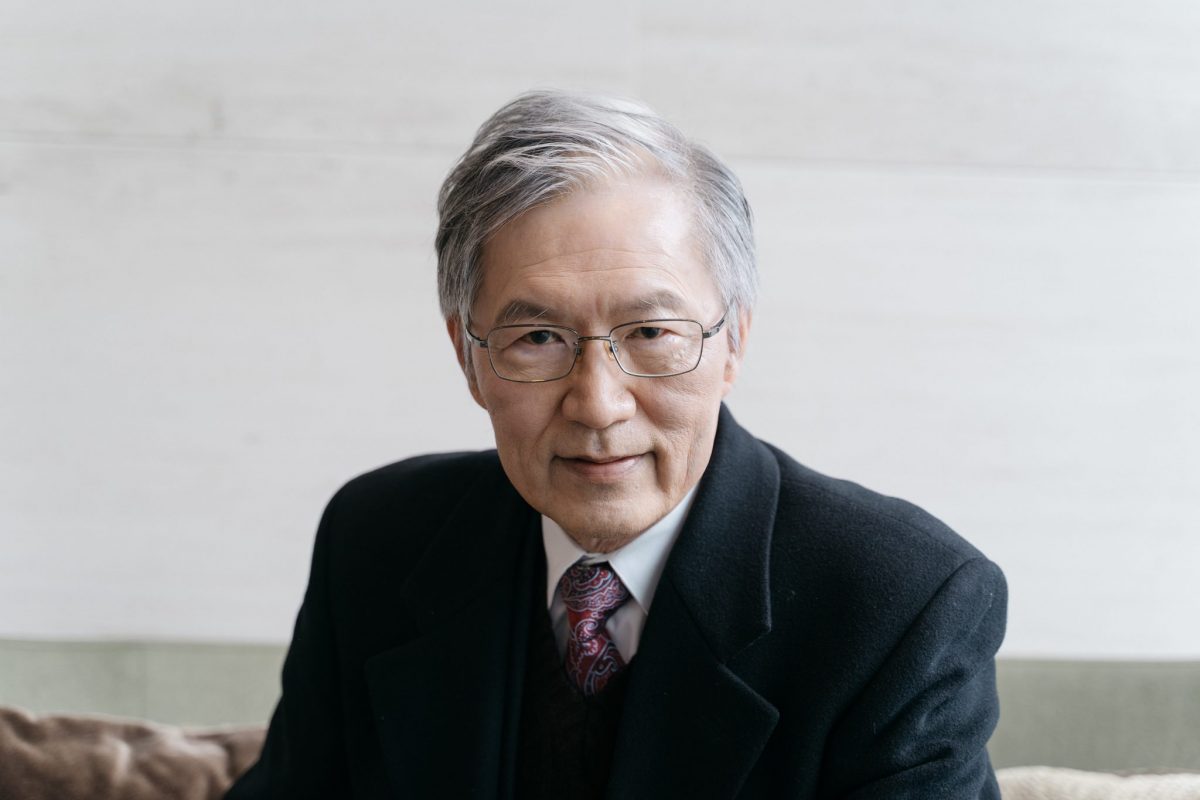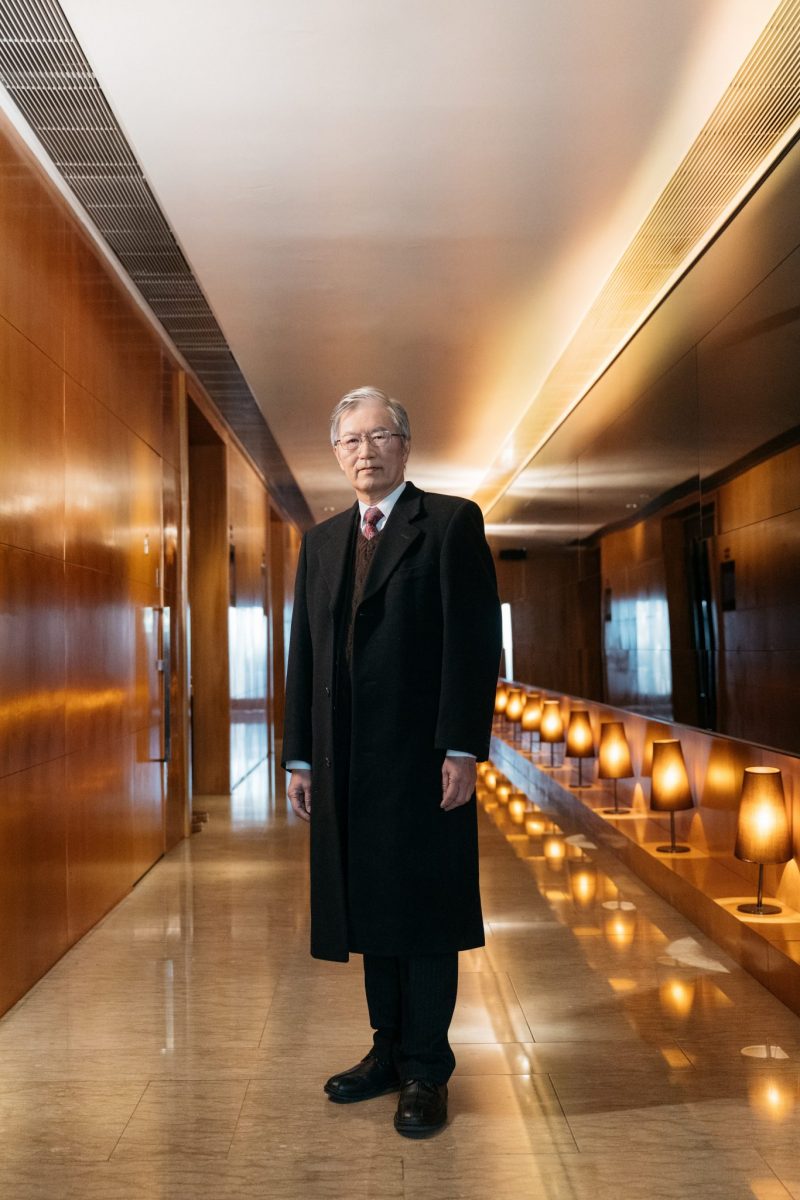 Envision a Future Powered by Advanced Business Education
With China's rapid economic growth in recent decades, the mainland's and Hong Kong's business and management prowess has taken the lead in Asia and continues to have a positive impact on the rest of the world.
"By the time we celebrate our 100th anniversary, I expect CUHK Business School to be on a par with the world's most advanced business schools." Having devoted his life to the research and development of business education, Prof. Lee hopes that CUHK Business School will continue to play a pivotal role in the development of business education in Mainland China and Hong Kong.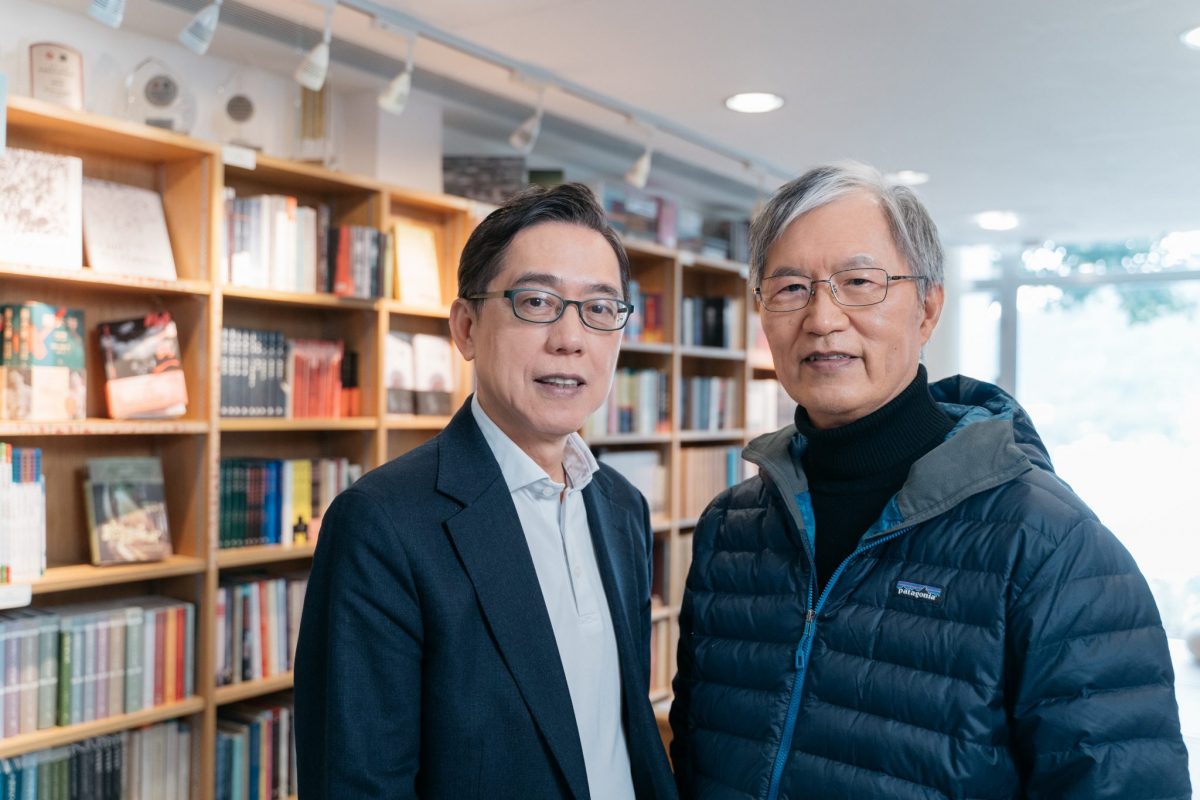 Prof. Lee (right) has nurtured generations of outstanding leaders over the years, including Peter Hung (left, BBA in Marketing 1980), President and Chief Representative of Forbes Global Holdings.