Jessica Ng (EMBA Year 2) feels she has a lot to prove. She aspires to establish herself as a capable young woman executive in the male-dominated industry of football, become a successful second-generation businessperson in a family business and turn herself into an upstanding professional who is not eclipsed by the shadow of her father. She has enrolled in CUHK's EMBA Programme to get closer to her goals.
Finding Passion on the Pitch
Few people can claim that their summer job at age 17 was to manage FC Barcelona's Hong Kong Tour. The legendary Spanish football club was invited to play a friendly match against Kitchee, a professional football club in Hong Kong. Jessica's father, the President of Kitchee, encouraged her to take advantage of this extraordinary opportunity to explore the industry and see if she had the interest to learn.
Despite enjoying largely free rein, Jessica soon found that many people looked down on her, not believing that this young lady was up to the task. "But all this only motivated me to work even harder to prove myself," Jessica said, "Through, it was also an ego thing."
During this time, Jessica also discovered she has "football genetics" in her DNA: "Football is definitely the first thing I fell in love with. Football is basically my life. Nothing else attracts and motivates me quite the same way."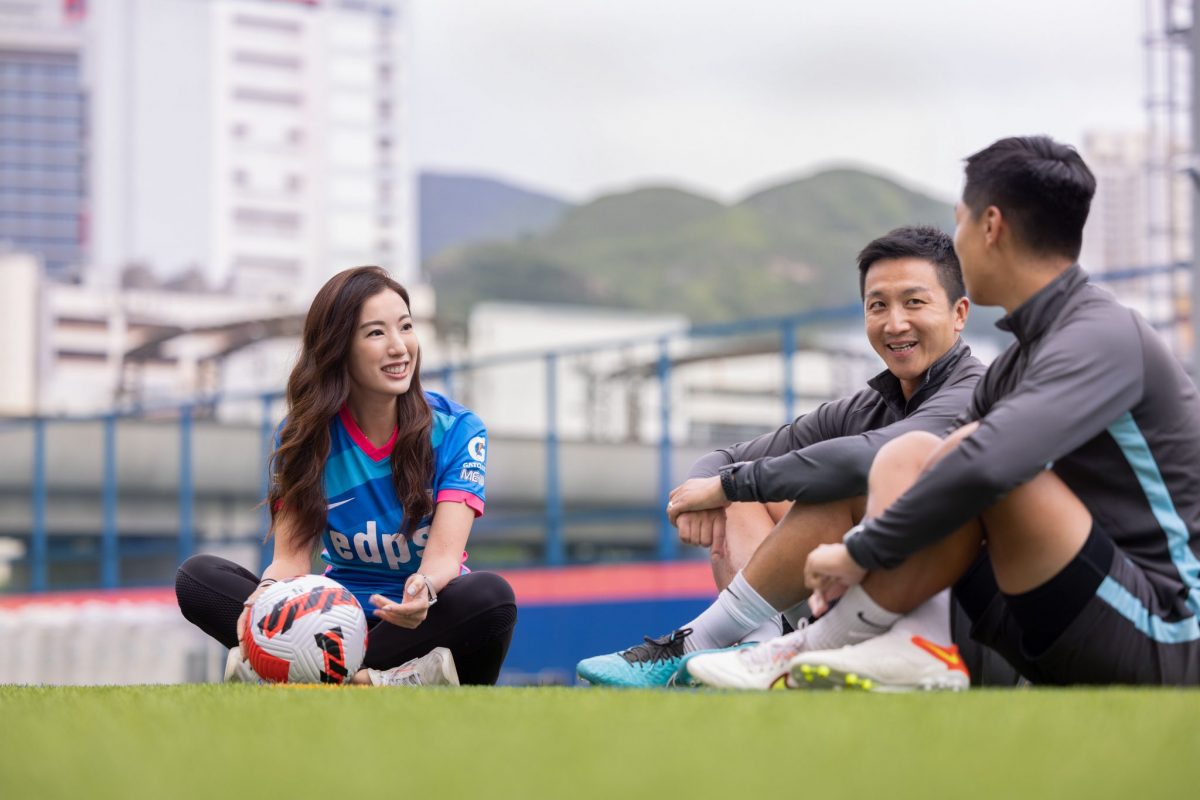 Gaining Finesse at Home and Away
Jessica stepped briefly away from football when she went to the University of British Columbia in Canada to study psychology. After graduation, she returned to Hong Kong and re-joined Kitchee as Project and PR Manager. For five years, she helped bring top European teams such as Arsenal, Manchester United, Paris Saint-Germain and Tottenham Hotspur to Hong Kong for exhibition matches.
Though it sounds exciting, it was not always sunshine and rainbows. "The most memorable, but also the most difficult event, was when we hosted Manchester United in July 2013. The high-level event was supported by the government's Mega Events Fund and we sold out all the tickets months in advance. However, about three months before the match, we received news that Sir Alex Ferguson was stepping down as team manager. Everything came to a halt in the UK while they waited for the new manager to come on board. We didn't know whether there would be any changes to the schedule or the squad. At the time, our office only had a few people working on this event, one of them was my father and another was our accountant. You can imagine the amount of stress I was under! But this experience also pushed me forward."
Jessica decided to take a break from football in 2018 to broaden her exposure. She joined a sports PR agency called Yello Marketing, explaining, "The opportunity allowed me to serve different types of clients and host various types of events, including Cycle for Millions and the FIVB Volleyball Nations League Hong Kong Leg. I was very fortunate to have good colleagues and good clients who helped me grow, and I became a more mature person as a result."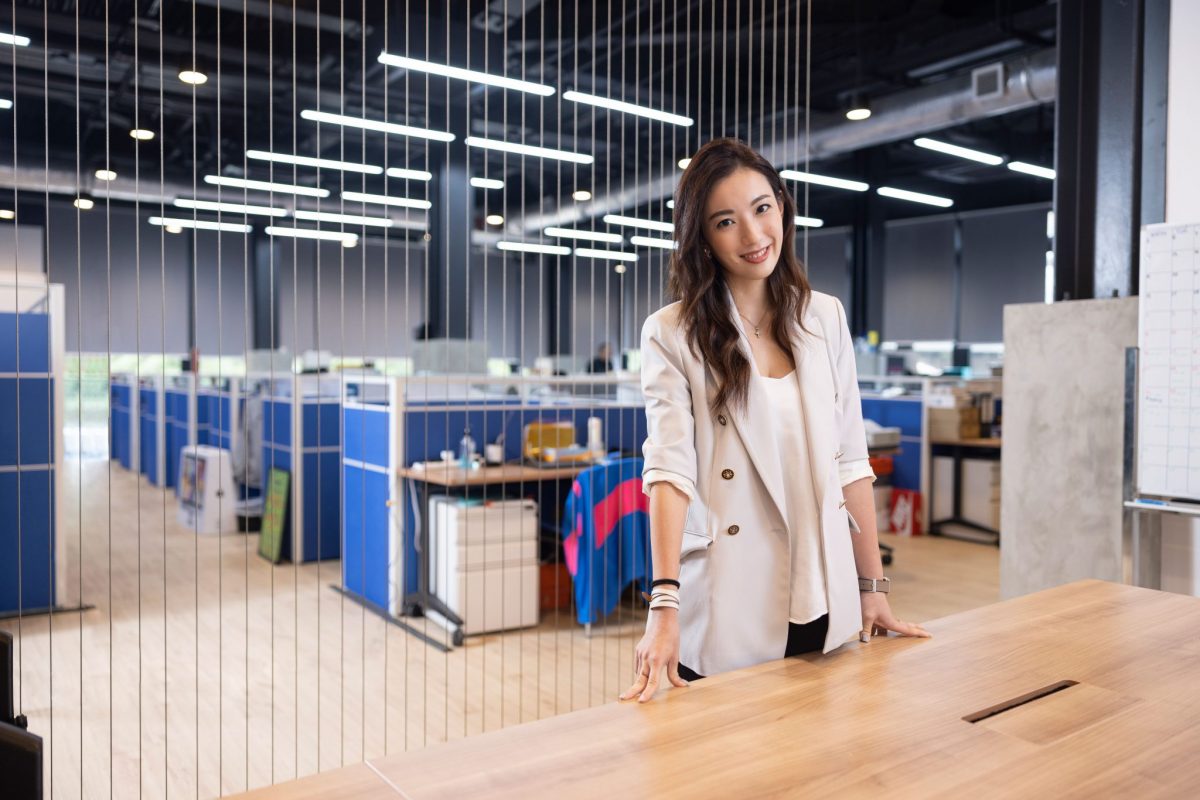 "No matter which position you are in, you need to find your value and prove that you are capable."
— Jessica Ng
Establishing Herself in a Him Industry
Working in a male-dominated industry is difficult enough for a young woman. But the most challenging aspect for Jessica was distinguishing herself as a capable young executive.
After spending more than nine years overseeing Kitchee's projects, PR and marketing, Jessica is now the club's Director of Licensing and Compliance. She said the change was necessitated as a result of Kitchee's growth: "Licensing has always been central to professional football. We have to be accountable to the Football Association, the Asian Football Confederation, FIFA, and other stakeholders. There are specific guidelines, policies and licensing requirements that we must follow. We won't be able to play if we fail to fulfil the requirements. My job now is to make sure every department in the club complies with the rules so that we can take the club to the next level.
Revitalising Football for Social Impact
More than that, Kitchee is setting its sights on revitalising Hong Kong's football industry. It is creating an ecosystem to engage the public and generate greater social impact through football. Jessica is constantly coming up with ideas on what Kitchee can do to contribute. She explained that, because football is not a part of the government's "elite training programme", clubs have the responsibility to advance sport's development in Hong Kong.
"Instead of focusing on performance excellence, we're hoping to engage more people in football with our side initiatives, including our nutrition canteen, rehabilitation centre in partnership with CUHK Medical Centre and the Kitchee Academy. Our goal is to broaden, strengthen and diversify the base of this industry, and create job opportunities. We have to be innovative, and show that we're leading the sport, and Hong Kong, to a brighter future."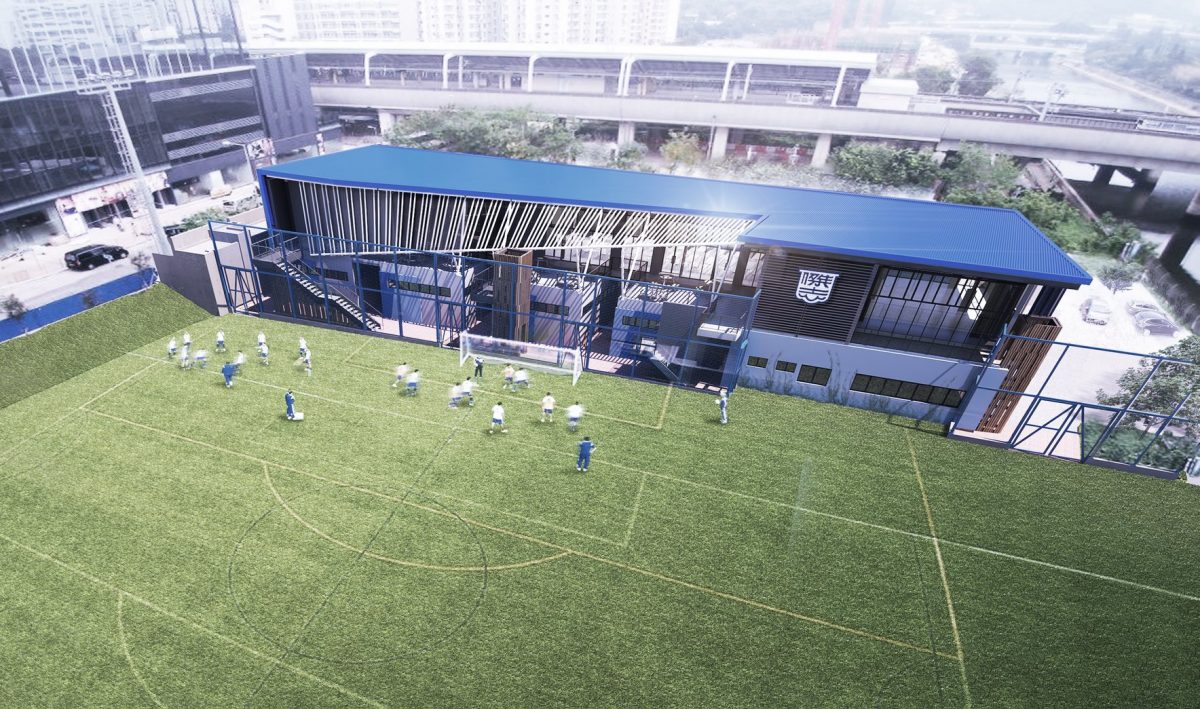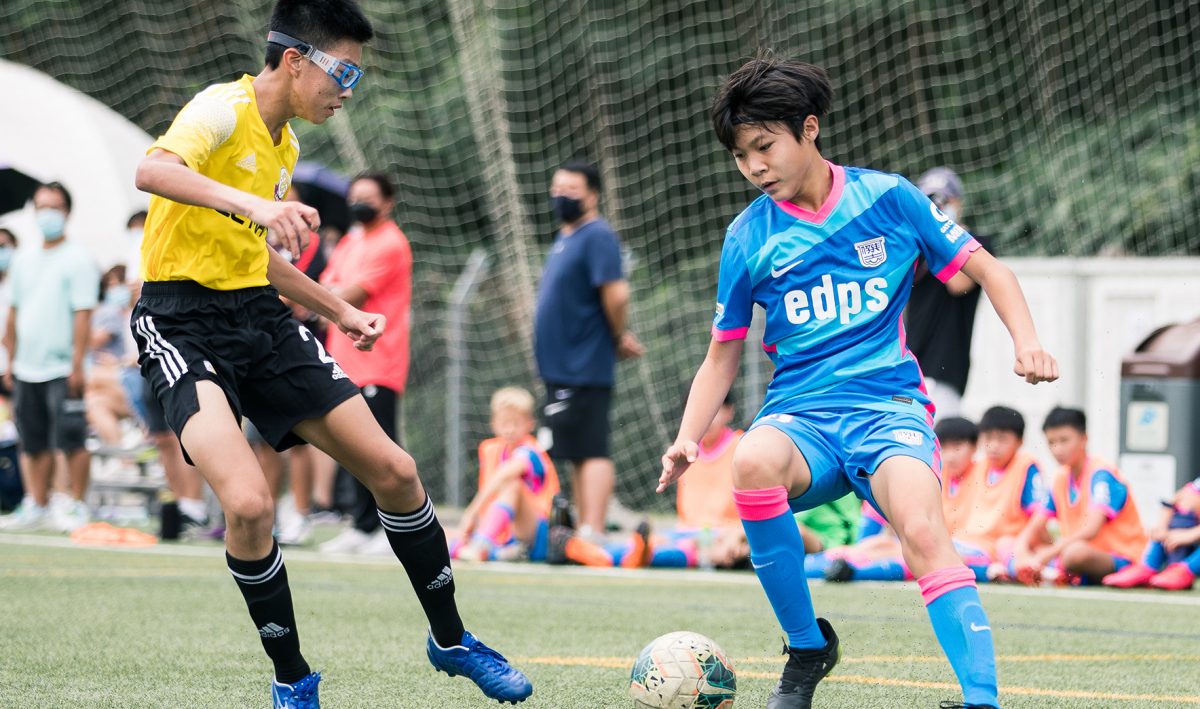 When COVID precluded Kitchee from celebrating its 90th anniversary with major celebrations, Jessica used the opportunity to manifest Kitchee's social purpose and care for Hong Kong. The club donated medical equipment to the United Christian Hospital, one of Kitchee's long-term beneficiaries, and supported the needy through a "meal box matching campaign". In early 2020, Kitchee imported surgical masks and hand sanitizers from Thailand and distributed them to the underprivileged. Jessica said that these activities allowed Kitchee to lead by example and live out its social responsibility.
Dribbling to a Higher League
Having fewer matches during COVID gave Jessica some free time to learn. She took two online courses from Harvard Business School to hone her management knowledge. "These courses helped me realise that I must keep learning in this rapidly changing world. If I want to stay competitive or become a successful executive, I must be well-equipped."
Jessica chose CUHK's EMBA programme to achieve her goal. She said the programme has broadened her thinking and especially opened her eyes to subjects such as finance and economics. She was captivated by courses on business law and marketing because of their relevance to her work and her long-time interests.
Jessica also enjoys meeting and interacting with classmates from other sectors. "Through presentations, group discussions and projects, not only do I get to know them personally, but I also get to understand their industries and their priorities. I'm grateful to study with them along my EMBA journey."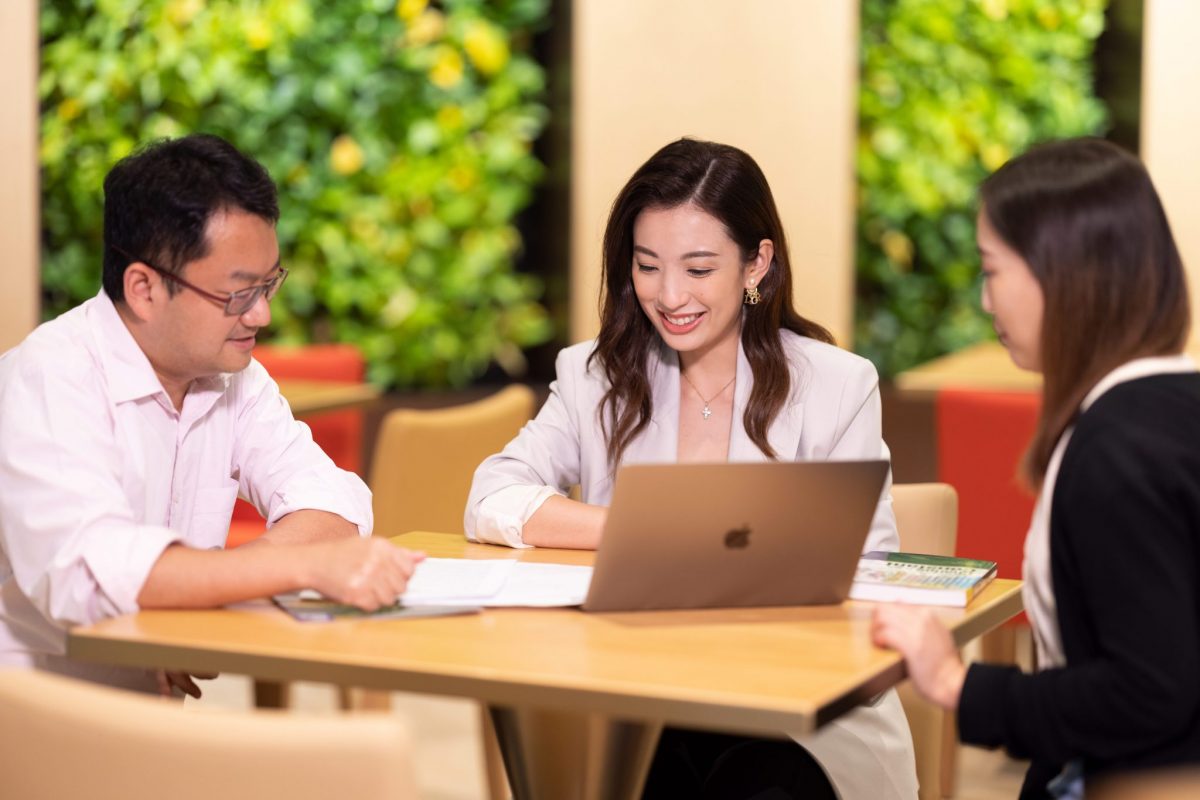 "I'm grateful to study with classmates from diverse sectors along my EMBA journey."
— Jessica Ng
Finding, Proving, Creating Value
Constantly learning and taking on challenges, Jessica is now studying Korean, partly to de-stress and partly to prepare for potential opportunities ahead. "I'm always hoping for something to happen with other football countries. Korea has been one of the front runners in Asian football, who knows what's going to happen in the future?"
All this chimes well with Jessica's motto for life, "Passion is one thing, but you need to find your value. No matter which position you are in, you need to find your value and prove that you are capable."
Jessica is using the EMBA to advance herself so that she can create greater value in football. Down the line, she hopes to develop something she can claim ownership of. "For now, I'll be focusing on Kitchee, and I'm happy to see my career progress. As my father keeps reminding me, "the most important thing is to make sure what we do today is better than what we did yesterday."

Thinking of advancing yourself in the new normal? Explore what's in your future with CUHK Business School's programmes.

Learn more