Business School Students Clinch Champion and 2nd Runner-up in HKICPA Business Case Competition 2021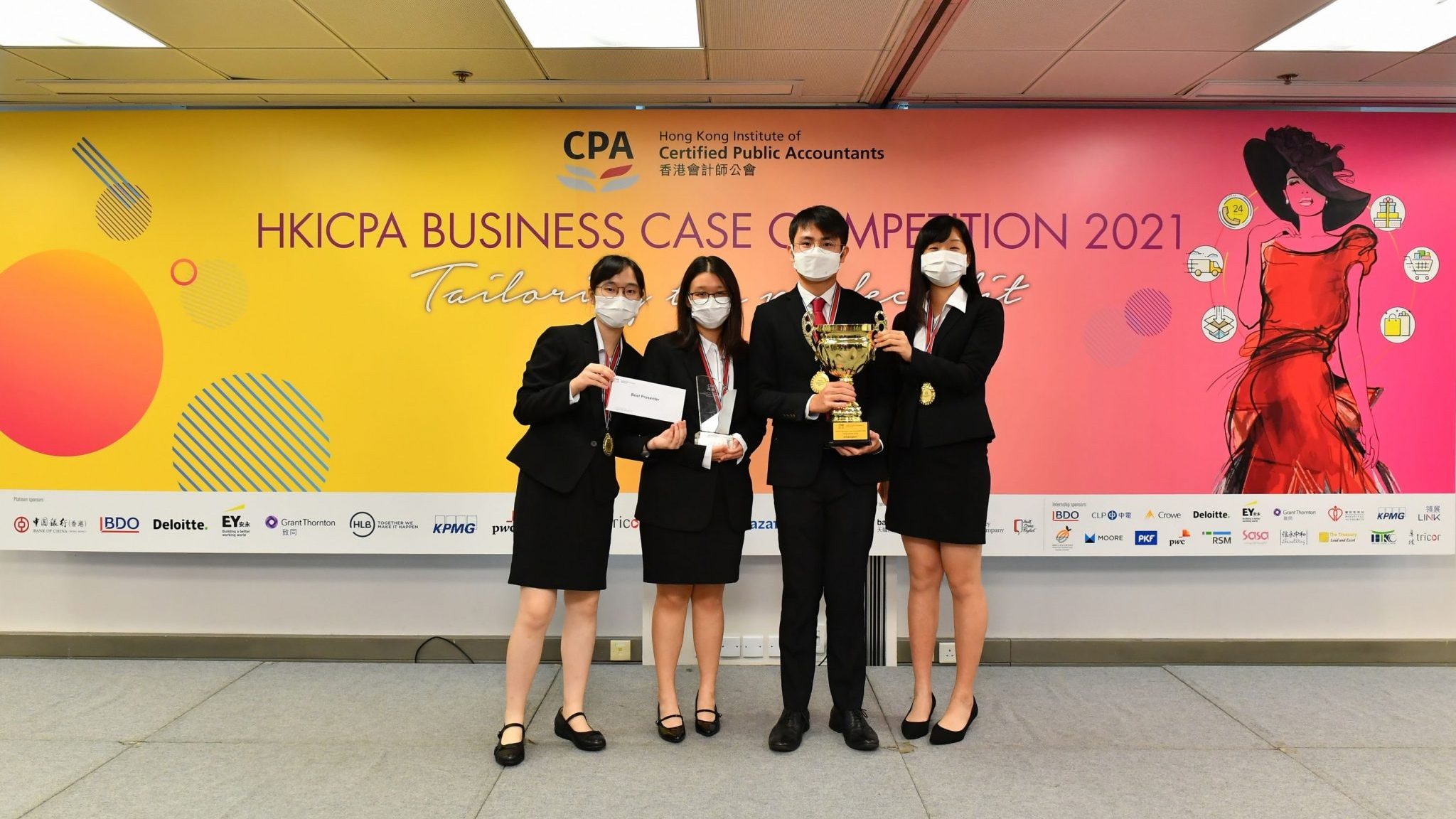 The champion team was also crowned Best Written Proposal out of the 520 business proposals submitted, while two outstanding members were recognised Best Presenter among approximately 2,500 students.
Every year, the HKICPA Business Case Competition connects tertiary students with diverse educational backgrounds from Mainland of China, Hong Kong and Macau, putting their academic competencies and business knowhow into test for real-life challenges. During the process, it hopes to cultivate professional judgement among the participants and enhance their global perspectives. In 2021, the case "Tailoring for the perfect fit" is built around the fashion industry.

Dr. Yiu Yu Butt, Lecturer and Associate Director, PACC Programme, CUHK Business School celebrated with the winning team for their impressive achievement in HKICPA Business Case Competition 2021.
"Being open-minded and reaching out to people from different fields is crucial," reflected Colin Chin-cheuk Tam (Professional Accountancy [PACC], Year 2), leader of the champion team and the only PACC student in the team. "Having members from various programmes allows us to think from multiple perspectives and create innovative yet feasible solutions."
Colin appreciated the valuable journey and looked beyond, "I hope my experience can inspire my friends to step out of their comfort zones, which is key to future success."
Stella Sin-yu Chen (Global Business Studies [GBS], Year 1) from the champion team and Kevin Yu-hin Cheung (Bachelor of Business Administration (Integrated BBA Programme) and Juris Doctor [BBA-JD], Year 1) from the 2nd runner-up team were both awarded Best Presenter. In the Competition. They were able to expand their business thinking and put their talents into full play.
"I must credit the GLOBE programme for the rigorous case analysis training they gave in the first month of my university studies. It has laid a good foundation in my analytic abilities and allowed me to develop case presentation skills in a short space of time," Stella remarked. "It marked a rewarding start to my university life ."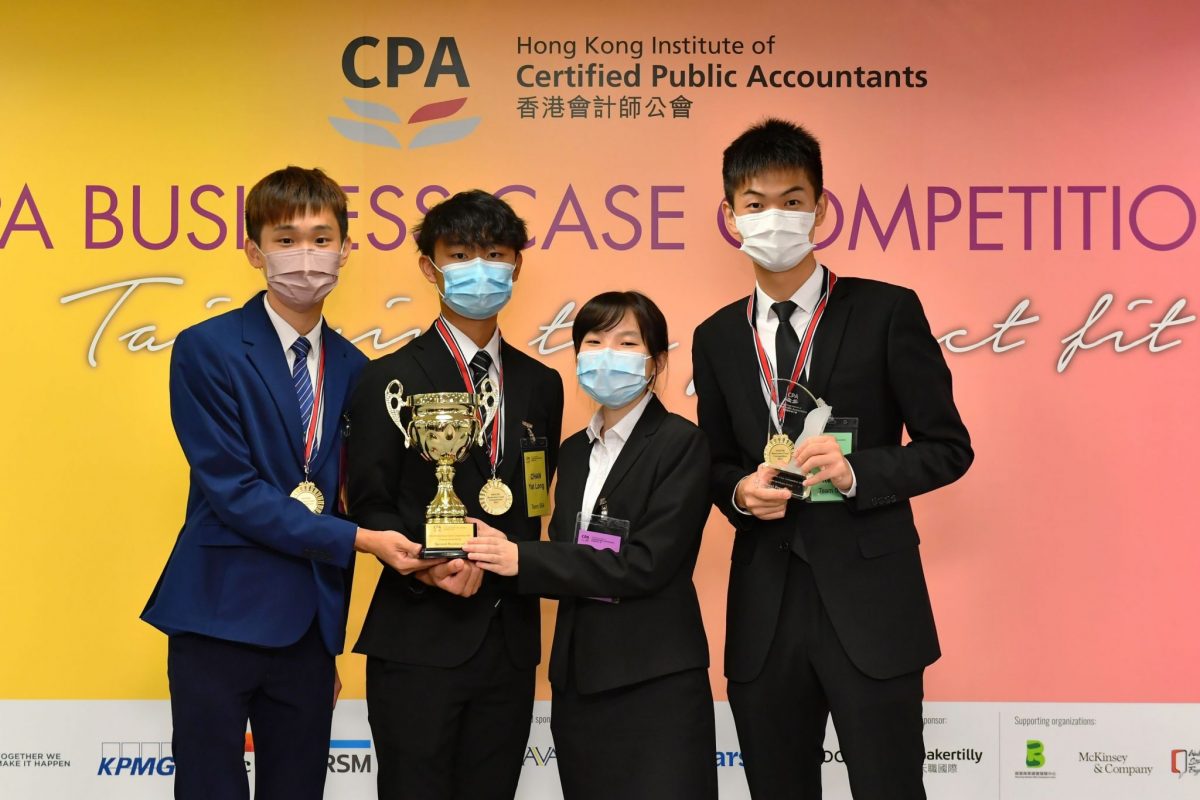 2nd Runner-up team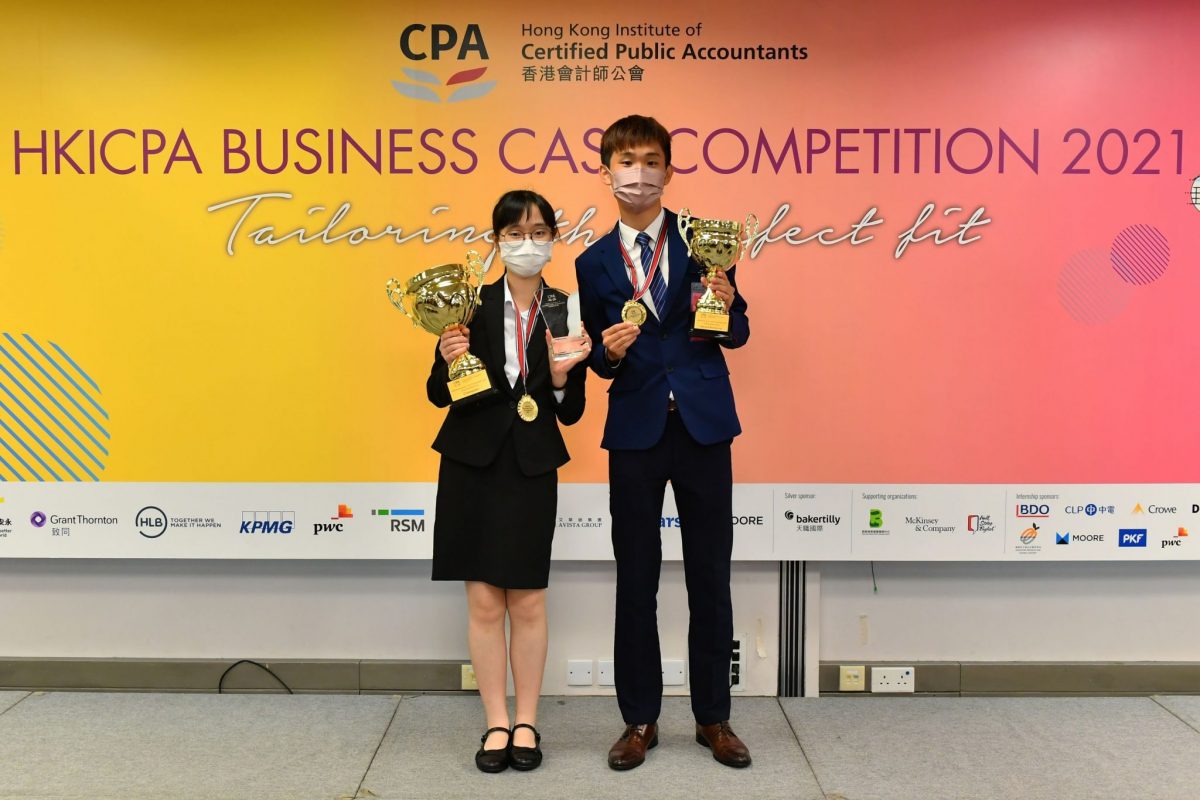 Stella and Kevin were awarded Best Presenter.
Winning teams and students include:
Champion
2nd Runner-up
Ka-hei Cheung (GBS, Year 1)
Yat-long Chan (IBBA, Year 1)
Kevin Yu-hin Cheung (BBA-JD, Year 1)
Ming-yan Choy (BBA-JD, Year 1).
Best Written Proposal
Best Presenter
Stella Sin-yu Chen (GBS, Year 1)
Kevin Yu-hin Cheung (BBA-JD, Year 1)
Photo courtesy of HKICPA