An honoree in the Media, Marketing & Advertising category, Winnie Lee (IBCE 2018) and her partner founded Spread-it in 2016. Today, Spread-it is a micro-influencer marketing platform in Hong Kong, Singapore and Thailand, matching companies with suitable social media personalities to help promote marketing campaigns. So far, the startup has worked with more than 500 brands, such as McDonald's, Clinique and H&M, to create over 500,000 Instagram posts that generated more than 10 million engagements in total. In 2018, Spread-it merged with Chinese mobile payments startup QFPay and is looking to expand in Asia.
Winnie shared her feeling of being chosen as one of Forbes 30 Under 30 young entrepreneur: "Treasure your ignorance that might lead you to somewhere you've never thought of."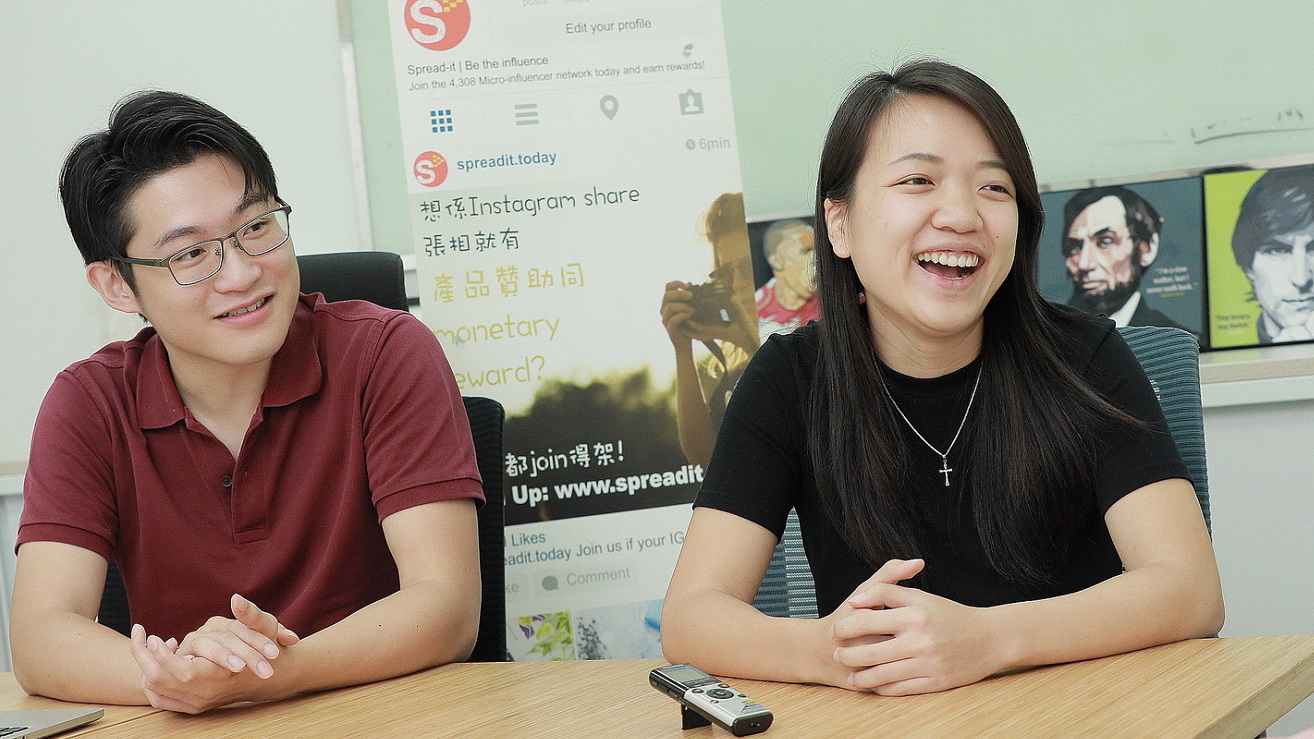 Winnie Lee (IBCE 2018) (right) founded Spread-it with her partner in 2016
Being placed on the Enterprise Technology list, Gerardo Salandra (MBA 2016) is one of the young business leaders contributing to the AI-driven economic growth. He is cofounder and CEO of Rocketbots, an AI-powered chat automation platform for customer engagement. The AI element allows Rocketbots to learn messages in more than 15 languages, including English, Spanish and Chinese, and suggest a response to speed up conversations with customers.
According to Rocketbots, more than 10,000 companies use the platform, including Accenture, AXA and PricewaterhouseCoopers. Gerardo is also the president of the Artificial Intelligence Society of Hong Kong, an association with more than 4,000 members dedicated to the development of AI and adoption of the technology.
"My alma mater CUHK played a big role in the development of Rocketbots. I definitely wouldn't be where I am today without the CUHK network. Through the network I built during my MBA, I've been able to find employees, shareholders, and investors for my own startup," the MBA alumnus expressed his gratitude to the School.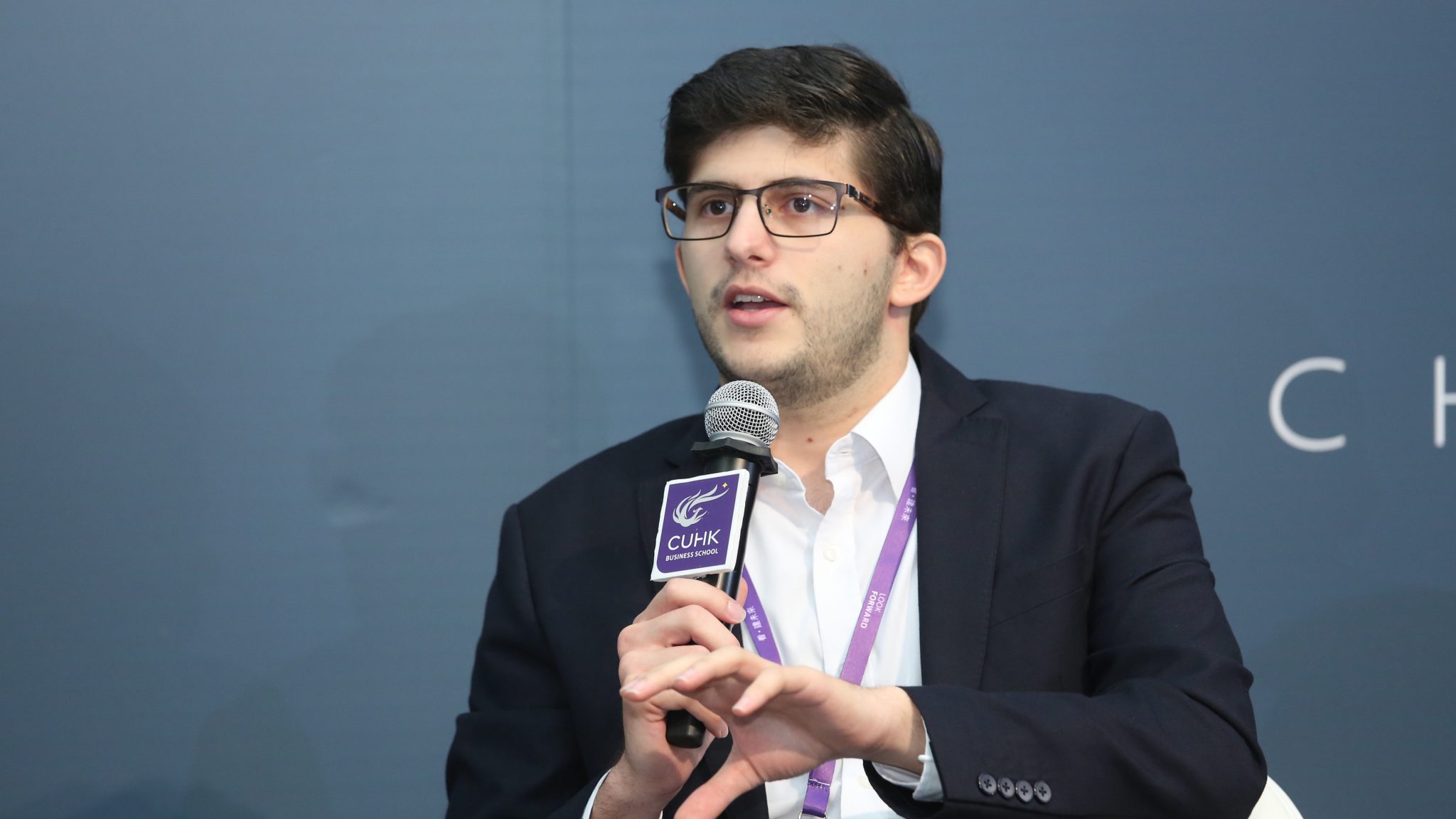 Gerardo Salandra (MBA 2016)
Among the 43 honoree in the Finance & Venture Capital category, Chester Szeen (IBCE 2016) and Teresa Chan (IBCE 2018) are the co-founders of Mellow. The Hong Kong-based startup operates a personal finance and digital payment app, which is connected to a Mastercard debit card, to help children learn about money management, such as saving toward a goal and keeping track of spending.
In 2019, Mellow was one of 18 graduates from AppWorks, an AI and blockchain-focused accelerator in Taiwan, and it was named as one of the 12 top startups of Jumpstarter, a not-for-profit initiative curated by the Alibaba Entrepreneurs Fund in Hong Kong. Mellow is supported by Cyberport, Accenture, the Japanese government, Mizuho Bank and New World Development.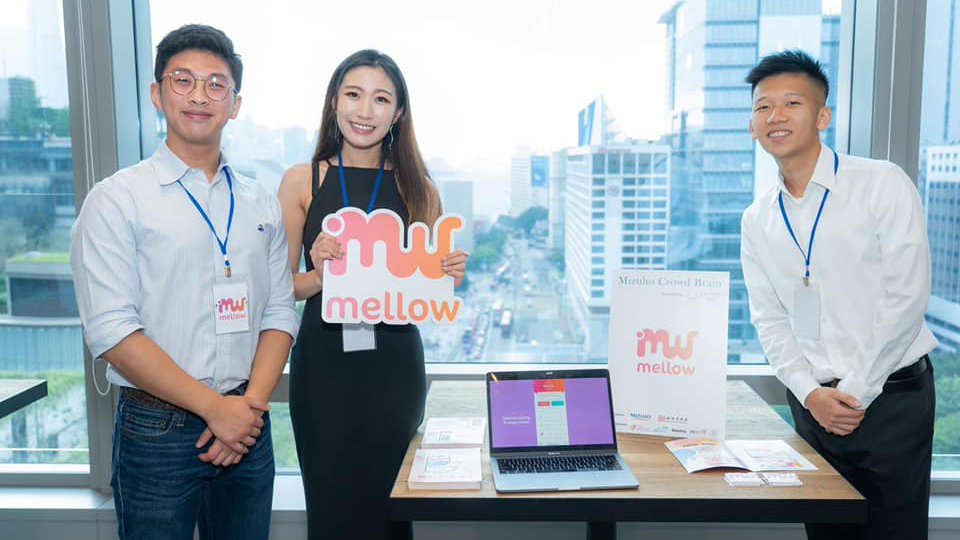 From left to right, Chester Szeen (IBCE 2016), Teresa Chan (IBCE 2018) and Mellow's software engineer
Selected from over 3,500 nominations, researched by a team of reporters and vetted by industry veterans, the Forbes 30 Under 30 young entrepreneurs from Asia are lauded as "disrupting industries and tackling major global issues" and bettering the world with "ample inspiration to stay hopeful".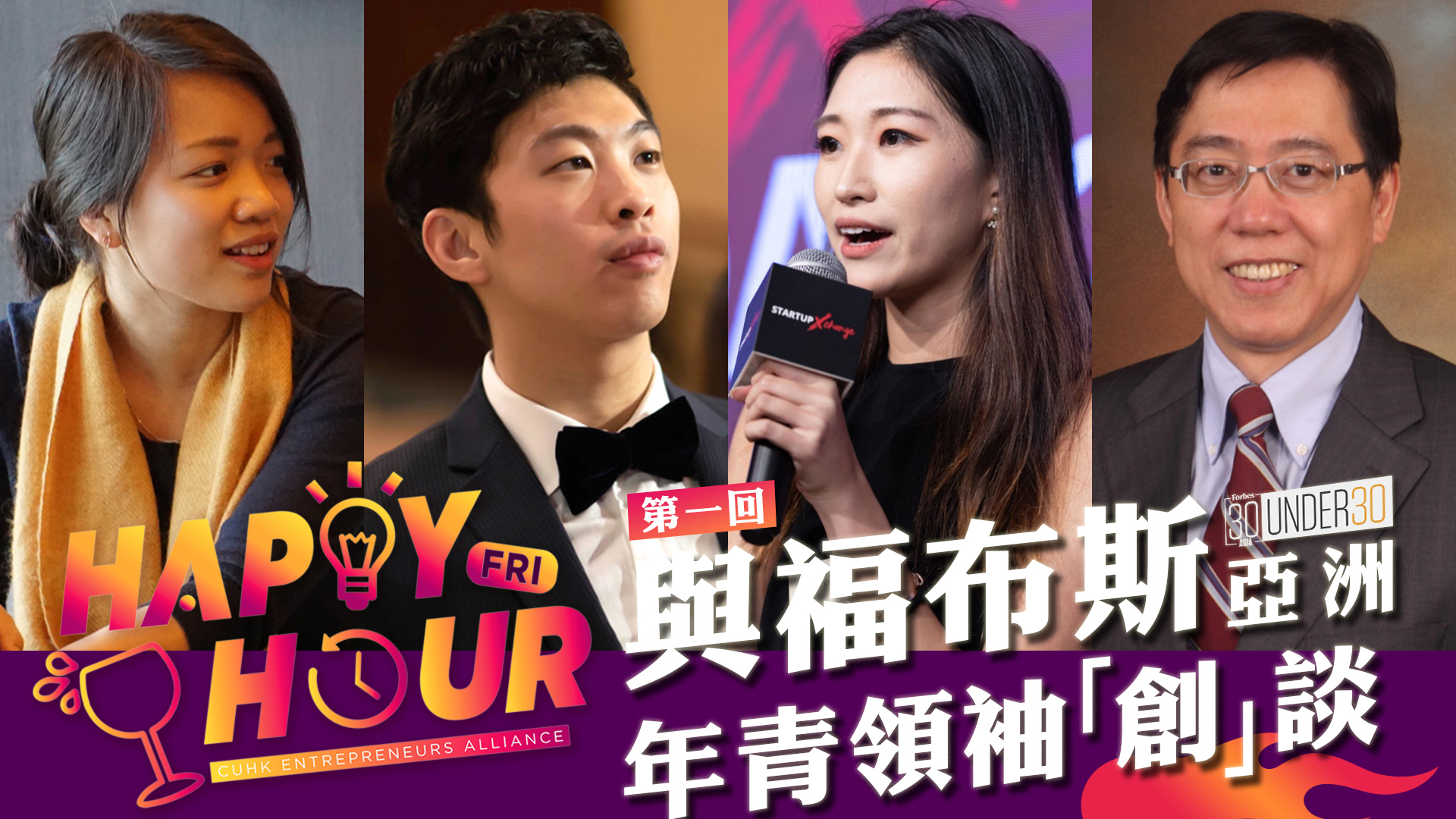 Organised by CUHK Alumni Torch Fund's CUHK Entrepreneurs Alliance (CUEA), the CUEA Happy Hour- Forbes 30 under 30 Asia live Zoom webinar will be held on 26 June 2020. In the webinar, Winnie, Chester and Teresa will be sharing their entrepreneurship experiences, and how do their startups stand out from the crowded and competitive market. Find out more about the webinar and register here.