Global Business Forum 2021 Delves into How Digital Innovation Transforms Today's Business World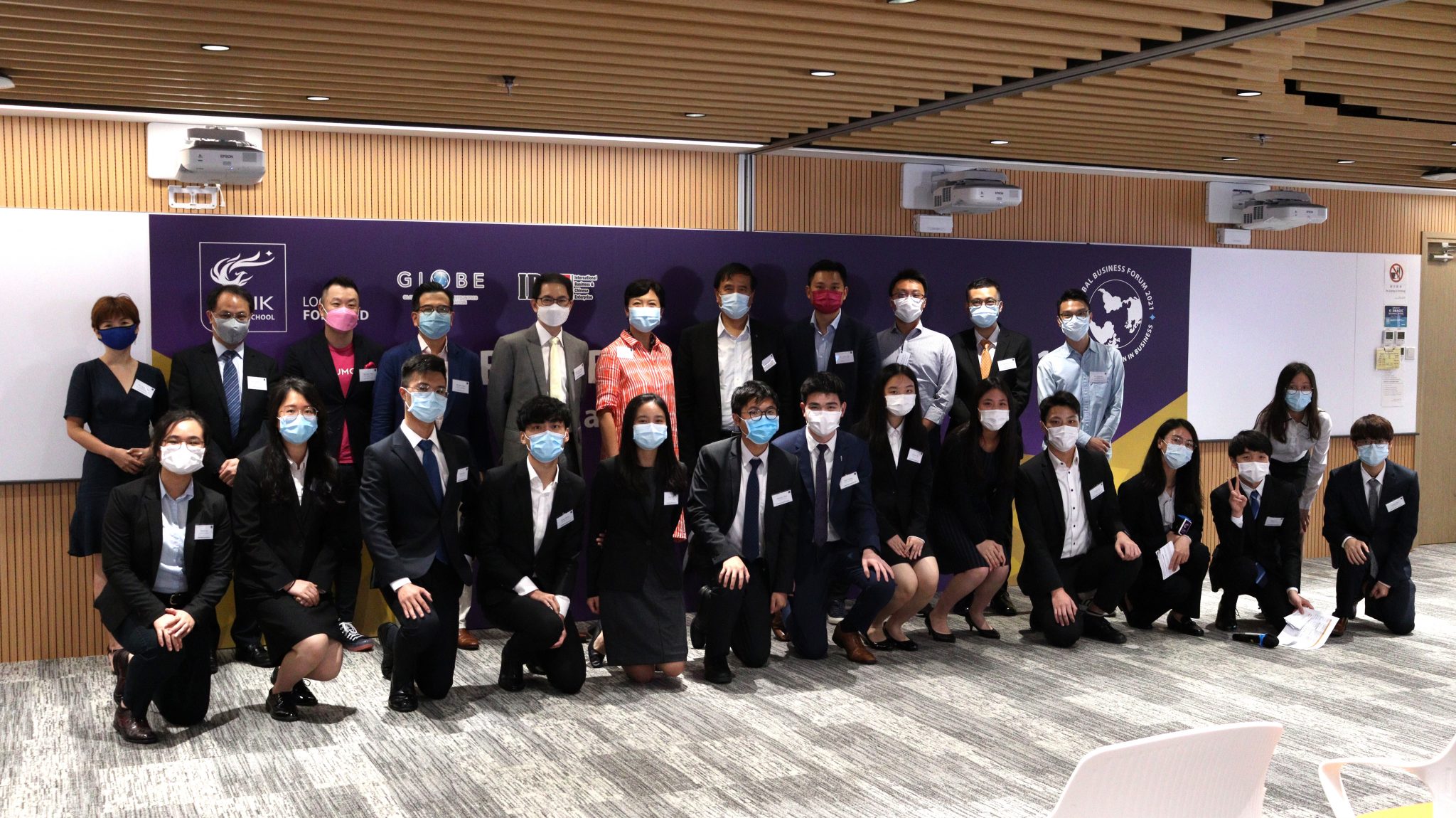 More than a hundred of GLOBE and IBCE students, alumni and guests from Hong Kong, Denmark and the United States came together physically and virtually to connect and be inspired by industry leaders and budding entrepreneurs. Prof. Lin Zhou, Dean of CUHK Business School, and Prof. Andy Wong, Associate Dean (Undergraduate Studies) and Co-director of GBS and IBCE programmes, welcomed all guests and thanked the speakers for sharing their wisdom and industry insights with the students.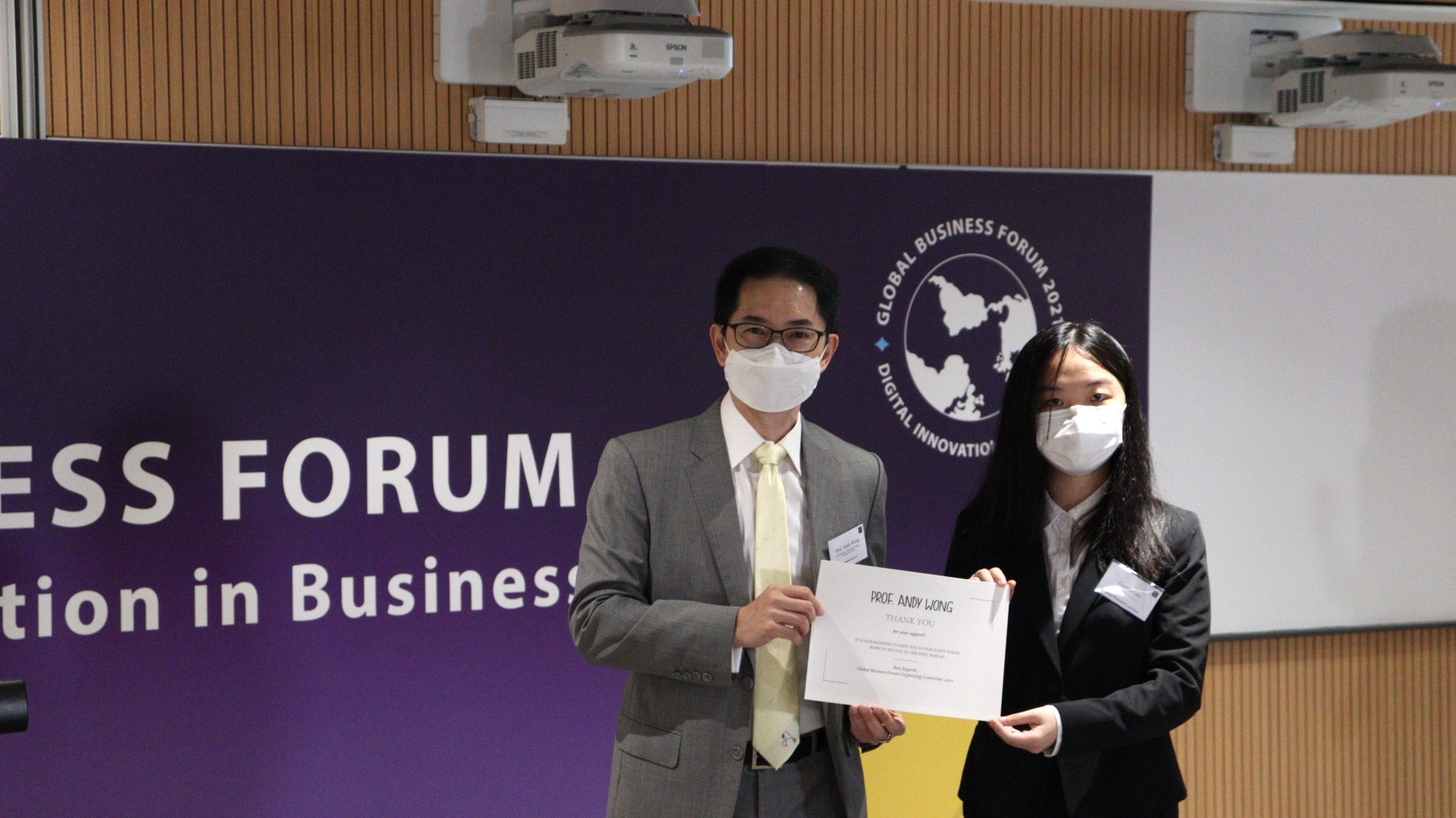 Prof. Andy Wong (left) and Connie Lau, Year 1 IBCE student
In Prof. Wong's opening remarks, he shared with the students some "bad news" and advised them: "Given that things are changing so rapidly and frequently in the digital era, there's no such thing called success formula that you can follow to guarantee a satisfactory outcome. And the second bad news is that it would be harder than ever to predict the future. The best strategy is to keep learning and equipping yourselves with different skills so that you are resilient enough to cope with any disruptions in the unforeseeable future."
Themed "Digital Innovation in Business", the Forum invited Mr. Estyn Chung, General Manager of Uber Hong Kong as one of the keynote speakers. Ms. Chung shared how digital technology has driven the development of Uber through data collection and analytics. Another guest speaker Ms. Selina Chong, Chief Business Officer of WeLab Bank, explained how WeLab Bank introduced innovation through incorporating technology.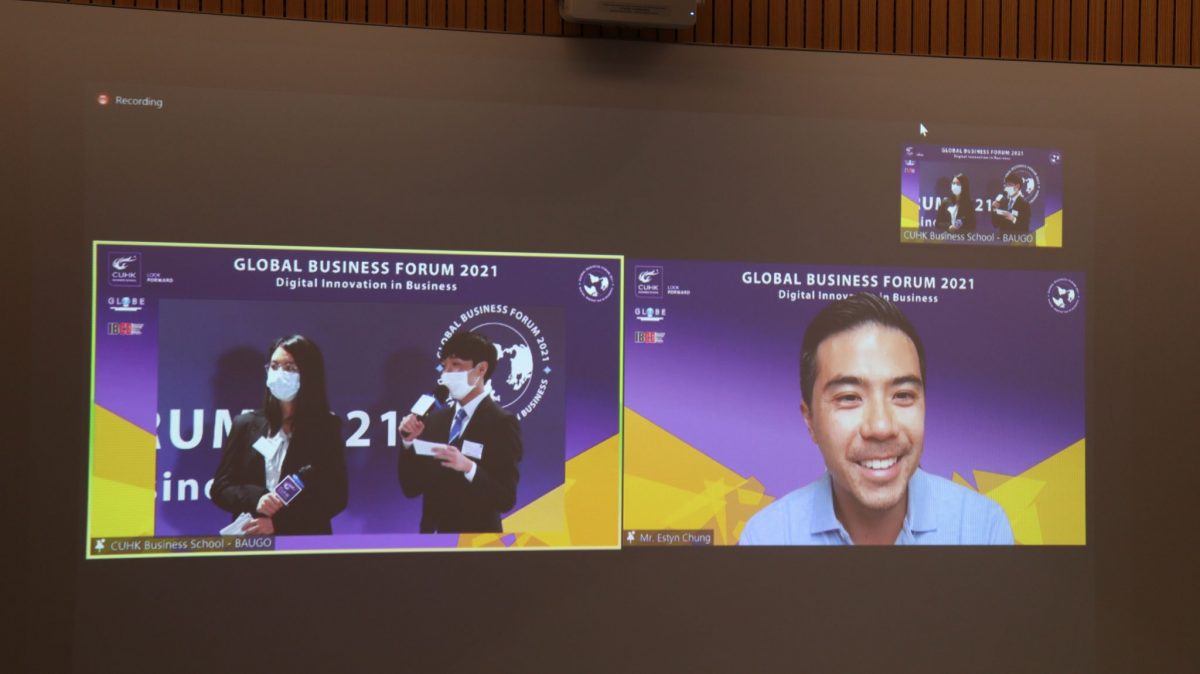 Mr. Estyn Chung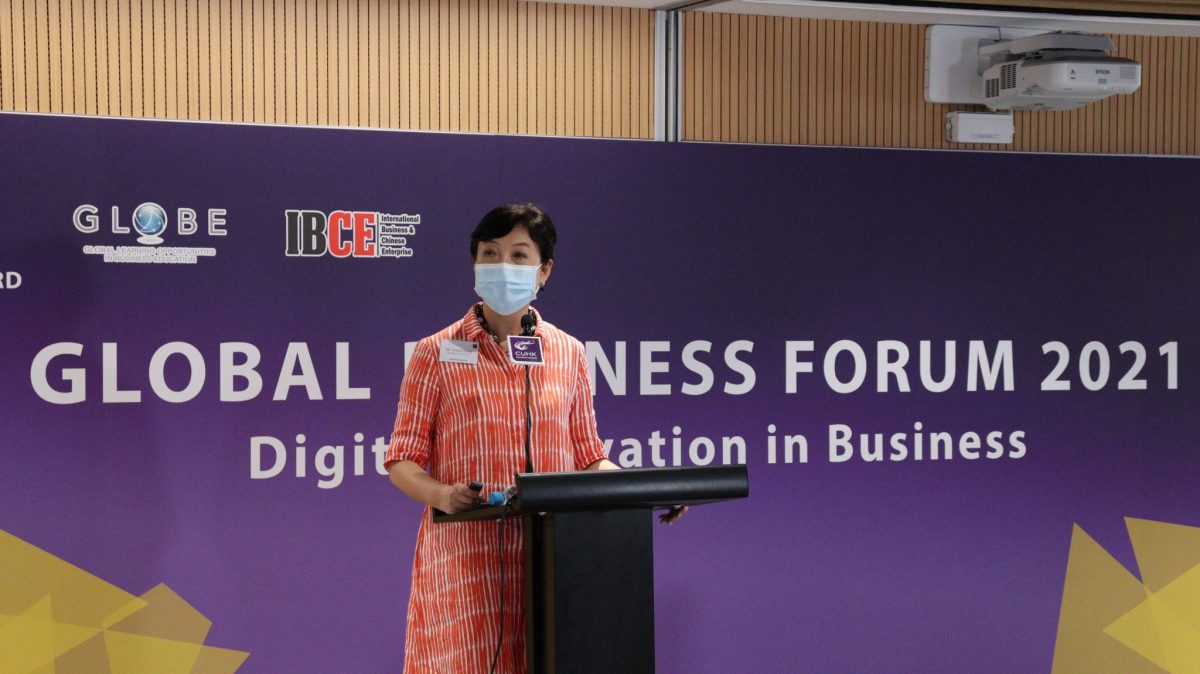 Ms. Selina Chong
To delve deeper into the theme, four business leaders and entrepreneurs were also invited to the Forum for a panel discussion on the topic of "Artificial Intelligence (AI): The Futuristic Way to Run a Business?". The panellists included Mr. Andy Ann (EMBA 2009), Co-Founder, YAS Digital; Mr. Ben Chan, Head of Talent Development, Sun Hung Kai Properties Limited; Mr. Bryan Chik, Vice President, Global Emerging Markets Equities, Fundamental Equity Group, BlackRock; and Mr. Ken Shih, Head of Sales and Marketing, AQUMON.
Panellists agreed that though AI has made many positive impacts to their businesses, such as enhancing their understanding on customer needs and preventing error, AI still has its limitations and cannot complete innovative tasks. However, the speakers are optimistic about AI technology and its applications in the business world, especially on its ability to increase productivity through liberating human resources to focus on complex tasks and decision making that technology is incapable of solving.