During the orientation week in August, students from The Chinese University of Hong Kong (CUHK) MBA Programmes learnt to serve the local community through an innovative experiential learning project. The project helped students lay a foundation for thinking about business, sustainability and effective leadership throughout their studies and careers.
The new cohort of CUHK MBA students, who were still highly unfamiliar with each other, were thrown into a real-life community project that challenged them to construct and build playground equipment/play areas, etc. for schools that are situated in some of Hong Kong's poorest neighbourhoods. This exercise was conducted at the Salvation Army Centaline Charity Fund School in the working-class neighbourhood of Chai Wan.
Two cohort of students undertook this exercise: the MBA full-time students worked 12 hours on this project, and then "handed-off" the rest of the project for completion to the MBA part-time students, who also had 12 hours to complete the project. During the "hand-off", some selected leaders of the MBA full-time cohort debriefed the part-time students on the status of the half-completed projects and gave general guidelines and "tips of the trade" on their experiences and how to finish the construction. They explored key management capabilities including problem-solving, team-building, leadership, and communication under unfamiliar, and at times challenging, conditions.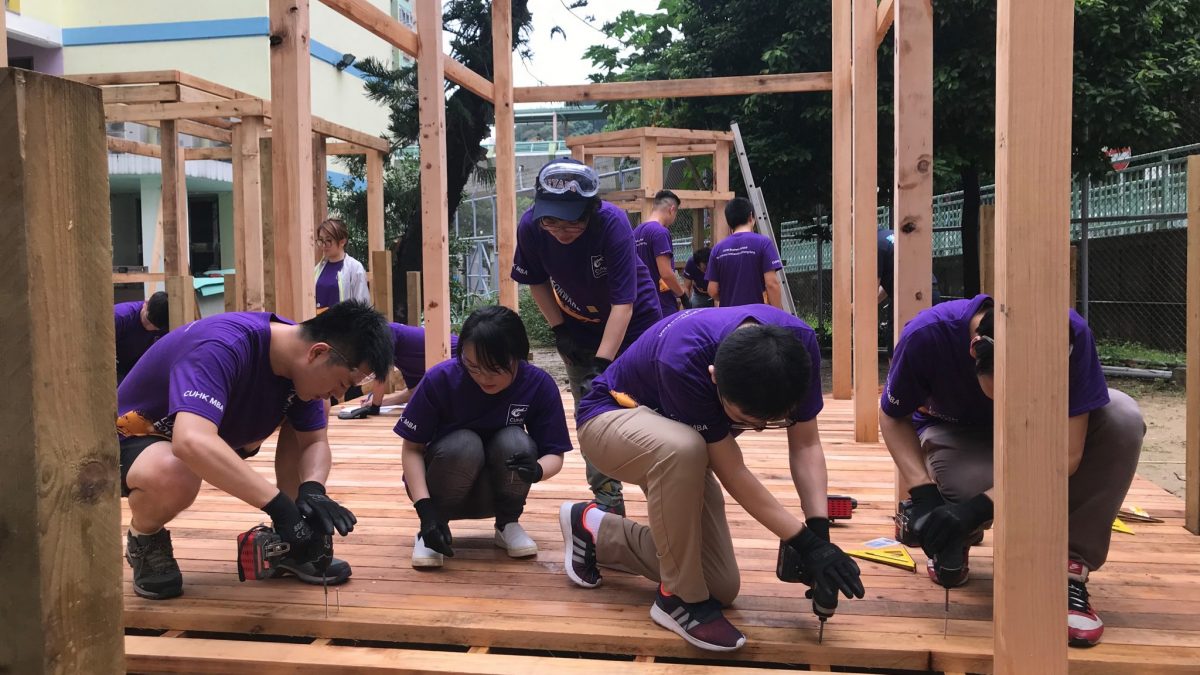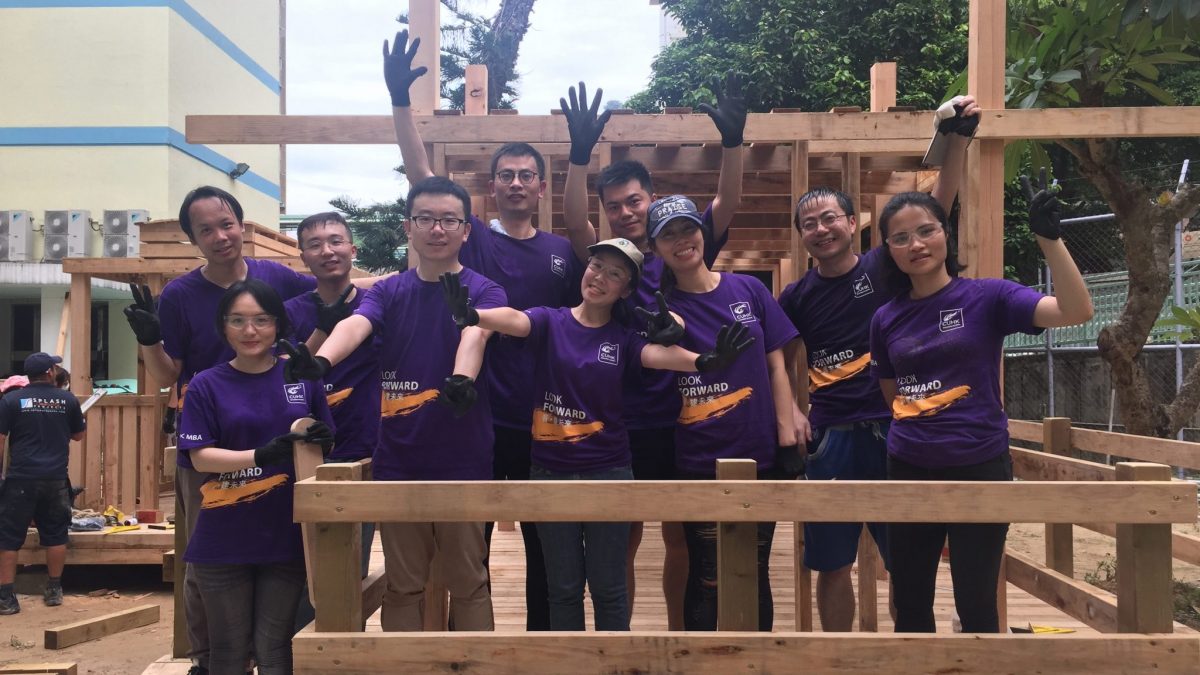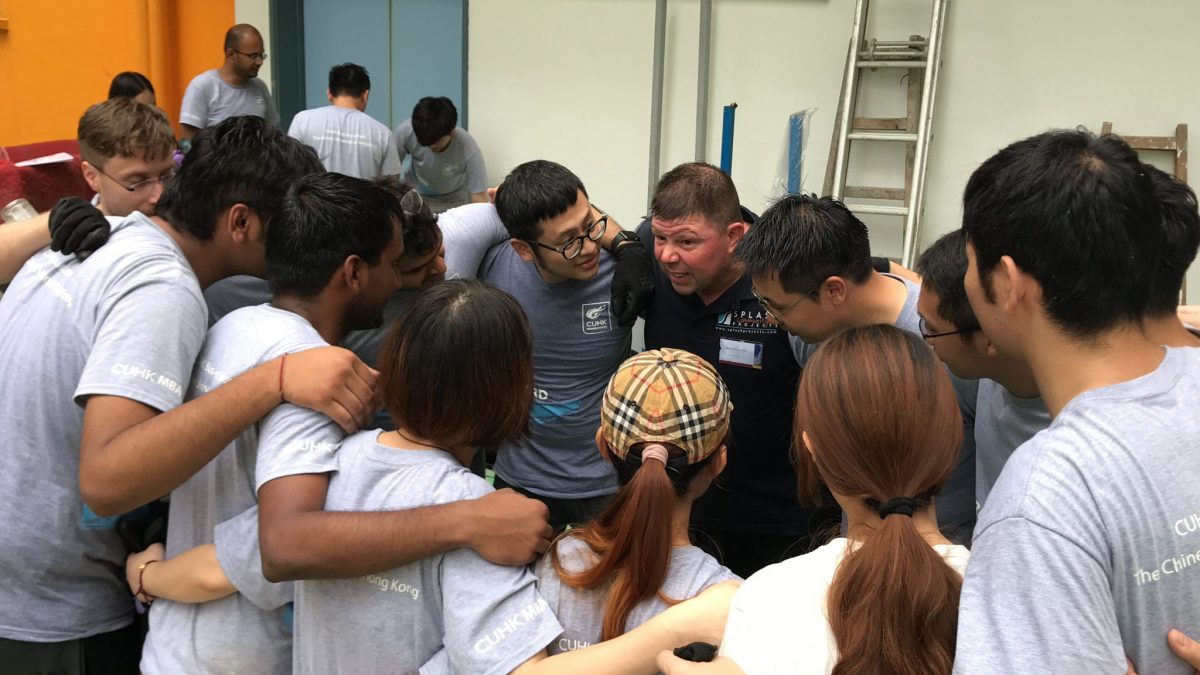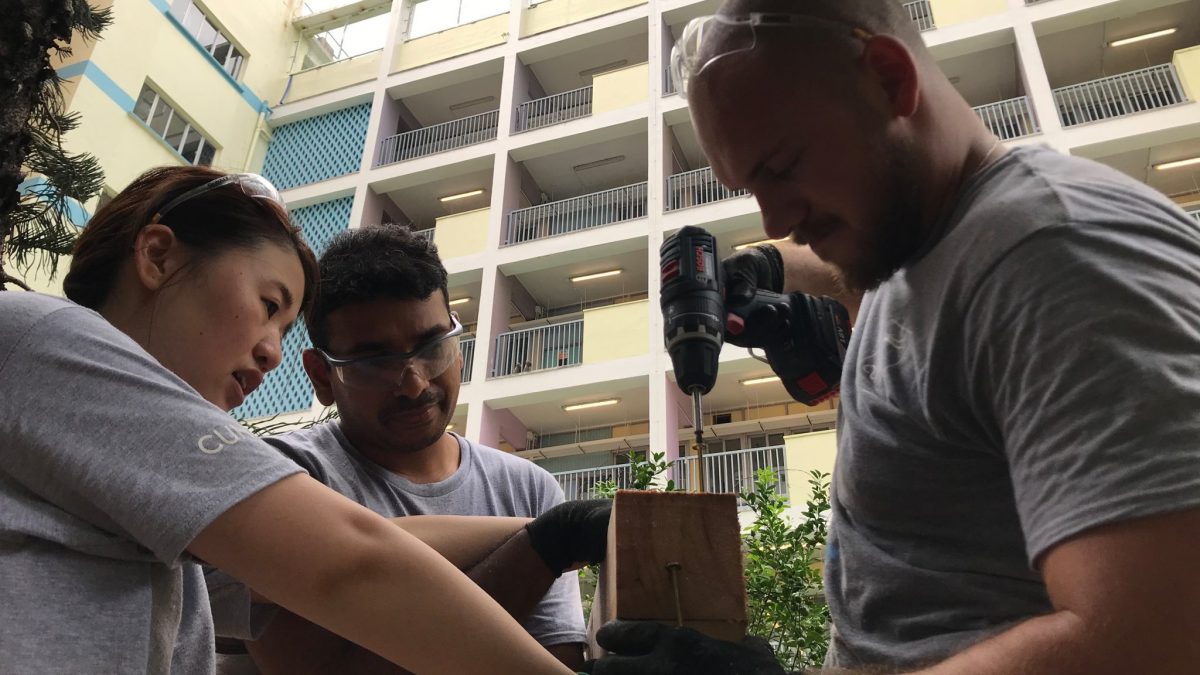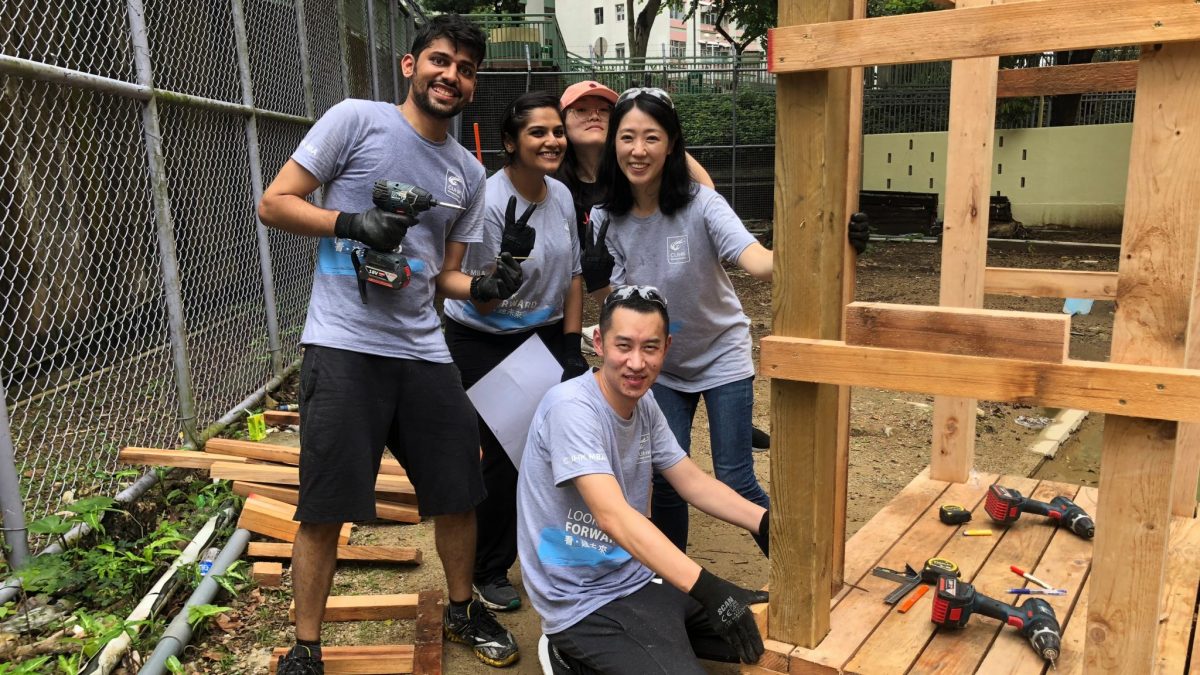 The choice of going through this kind of exercise is a powerful one for the MBA students as they are oftentimes under the belief that Hong Kong is a wealthy city. Behind the city's skyscrapers and seeming financial wealth, Hong Kong has the world's second highest Gini coefficient at 0.539, only behind New York (as a comparison, a Gini coefficient rating below 0.2 denotes equitable income distribution). For the students to experience another side of Hong Kong that many of them may not come across, the community-building project in these lower-income neighbourhoods can be a real eye-opener.
This exercise forces CUHK MBA students to work together as a newly-formed team to build and construct these playground materials; however, it is merely one aspect of this project's objectives. It serves as a powerful tool for students to give back to the community, and may unearth their interests in more socially responsible and ethical business ventures.
The MBA Programmes believes that it is this kind of exercise that has contributed to CUHK Business School's growing reputation in the corporate social responsibility (CSR) space in Hong Kong and in the Asia-Pacific Region, where it hosted the region's only business school conference in CSR.
In addition, CUHK MBA Programmes have been in the forefront of delivering ethically responsible projects in emerging economies. In 2017, CUHK MBA students obtained an in-depth experience in planning business models for social sustainable enterprises to improve the health and sanitation in the village of Kalabo, situated in the western province of Zambia. During this week-long immersive trip, students were tasked with preparing, designing and developing a sustainable business enterprise model with an aim to bring a positive impact to the rural communities across the country. They experienced and learnt how to drill a water point with manual techniques, which enabled them to see the impact of a sustainable water supply, sanitation, and water quality on public health.
All of these initiatives led by the CUHK MBA Programmes is not only unique within the Hong Kong business school curriculum, but arguably, the region. The School strives to graduate students who are not only receiving the foundational groundwork of a business education, but encourage MBA students at CUHK to be curious, obtain a world-view of issues, and understand the value of creating positive social impact in the communities that we live in.