Liusman, Ervi(劉海慧)
BRealEst (Tarumanagara); MSc (RE); PhD (HKU)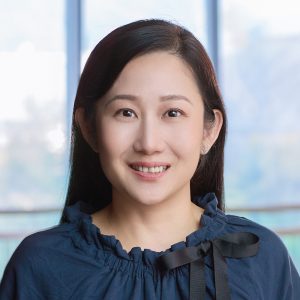 Senior Lecturer
Contact
School of Hotel and Tourism Management
Room 706, 7/F
Cheng Yu Tung Building
12 Chak Cheung Street
Shatin, N.T., Hong Kong
+852 3943 8596

ervi@baf.cuhk.edu.hk


Biography
Dr. Ervi Liusman joined the School of Hotel and Tourism Management of The Chinese University of Hong Kong (CUHK) Business School in 2014. Prior to that, she was a Senior Research Assistant and a Post-doctoral Fellow at the Department of Real Estate and Construction of the University of Hong Kong (HKU) from 2010 to 2014. Prior to joining academia, she was a Research Analyst at JLL Hong Kong from 2007 to 2010, in charge of Hong Kong residential and retail market analysis. Dr. Liusman obtained her BEng in Real Estate from Tarumanagara University, MSc in Real Estate from HKU and PhD from HKU.
Apart from teaching, Dr. Liusman is active in carrying out research in real estate discipline, as well as teaching and learning innovation. She has received several teaching and learning grants and developed a number of micro-module videos and Virtual Reality (VR) learning tools. The VRs developed include VR Hong Kong CBD, Peak Galleria and Central Market. Her outstanding contribution to teaching and learning has been recognised by CUHK Business School Faculty Teaching Excellence Award 2018-19.
Teaching Areas
Hospitality Real Estate Economics
Real Estate Market Studies
Shopping Mall Investment and Management
Real Estate Valuation
Research Interests
Real Estate Economics
Commercial Real Estate
Behavioural Economics
Land Supply
Urban Renewal
Teaching and Learning Innovation
Publications & Working Papers

Allan, R., Liusman, E., Lu, T. and Tsang, E. (2021), "The COVID-19 Pandemic and Commercial Property Rent Dynamics," Journal of Risk and Financial Management, 14(8), 360.
Liusman, E., Ho, D.C.W., Lo, H.C. and Lo, D.Y.F. (2017), "Office rents, mixed-use developments, and agglomeration economies: a panel data analysis," Journal of Property Investment and Finance, 35(5), 455-471.
Ho, D.C.W. and Liusman, E. (2016), "Measuring the performance of property management companies in high-rise flats," Facilities, 34(3/4), 161-176.
Ho, D.C.W., Ge, J.X. and Liusman, E. (2015), "Measuring building performance for sustainable built heritage," Surveying and Built Environment, 24(1), 41-62.
Ho, D. C. W., Yau, Y., Poon, S. W. and Liusman, E. (2012), "Achieving sustainable urban renewal in Hong Kong: A strategy for dilapidation assessment of high rises," Journal of Urban Planning and Development, American Society of Civil Engineers (ASCE), 138(2), 153-165.
Ho, D. C. W., Yau, Y., Law, C.K., Poon, S. W., Yip, H.K. and Liusman, E. (2012), "Social sustainability in urban renewal: An assessment of community aspiration," Urbani Izziv (Urban Challenge), Urban Planning Institute, Ljubljana, Slovenia, 23(1), 125-139.
Grants

"Developing animated videos for virtual teaching and learning in real estate education", Special Funding Scheme for Innovation in Virtual Education in Business awarded by The Chinese University of Hong Kong Business School with HK$49,820, 2022-2023 (Principal Investigator)
"Build a retail customer journey map and turn it into an animated video: An online international team collaboration project", Special Funding Scheme for Innovation in Virtual Education in Business awarded by The Chinese University of Hong Kong Business School with HK$49,032, 2022-2023 (Principal Investigator)
"From a fresh market to a modern retail space: Using VR technology to introduce Central Market in real estate education", Courseware Development Grant Scheme (CDGS) awarded by CUHK with HK$100,000, 2021-2022 (Principal Investigator)
"From Physical to Virtual: A Field Trip Through VR Experience", Special Funding Scheme for Online Learning awarded by The Chinese University of Hong Kong with HK$98,900, 2020-2021 (Principal Investigator)
"Flipped teaching of real estate concepts: The use of demonstration and animation videos to enhance students' understanding through visual learning", Micro-module Courseware Development Grant of HK$99,700, 2017-2018 (Principal Investigator)
Awards & Honours

Faculty Teaching Excellence Award, CUHK Business School, The Chinese University of Hong Kong, 2018-2019
Faculty Teaching Merit Award, CUHK Business School, The Chinese University of Hong Kong, 2016-2021