Shen, Alvin(沈亦文)
BA (ECNU); EMBA (NUS)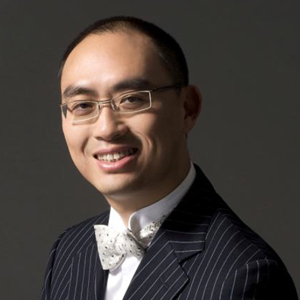 Adjunct Associate Professor
Contact
Department of Decision Sciences and Managerial Economics
Room 901, 9/F
Cheng Yu Tung Building
12 Chak Cheung Street
Shatin, N.T., Hong Kong
+852 3943 7813

dse@cuhk.edu.hk


Biography
Alvin Shen is a senior and reputable banker with 20 years rich experience specialised in trade and supply chain, working capital management, corporate and FI banking with a few global leading banks and firms.
As a true veteran of corporate banking product and business development, Alvin has had a variety of senior roles in with various global leading banks:
Director, Global Supply Chain Finance Product Management – ANZ Banking Group
Director, Head of Transaction Banking Product Management – Standard Chartered Bank China
Director, Head of Cash & Trade Product Management – ABN AMRO China
Vice President, Senior Cash Management Consultant – Citibank China & HK
In his decades of banking career, Alvin has played a vital role of driving the product and business development in various Asia markets with remarkable achievements. Alvin has also been invited by various banks, corporations, consulting firms and universities in China, Hong Kong and Singapore for lecturing, product training and consultation. With rich business cases and studies accumulated, Alvin published his first book in Mandarin in China in Dec 2012, "Supply Chain 3-flow-in-1", a popular book well received by Chinese entrepreneurs and bankers. Alvin is also teaching Supply Chain Management with his 3-flow-in-1 philosophy in National University of Singapore, The Chinese University of Hong Kong and Zhejiang University for EMBA students as an adjunct associate professor. Alvin published his 2nd book, "Boundaryless Capital @ Internet Age", in August 2015.
Alvin has started his own business since 2013. He is now the CEO of Broader Way Investment International Holding, a boutique investment and financial advisory firm focusing on VC/PE Investment, Trade & Supply Chain and Internet Finance, with operations in China, Hong Kong and Singapore.
Alvin holds an Executive Master Degree in Business Administration, from National University of Singapore and a dual Bachelor Degree from East China Normal University.