Overview
The Beta Gamma Sigma CUHK Chapter was established in 2000, as the first chapter outside of North America, to honour academic excellence and to encourage personal and professional excellence among its members. The only scholastic honour society recognised by AACSB International, Beta Gamma Sigma awards membership to undergraduate students in their second year or above with a cumulative grade point average (GPA) in the top 10% and graduate students in the top 20%.
Membership in Beta Gamma Sigma is the most prestigious recognition awarded to a business student, and the society further awards two veteran business leaders who embody its ideals through exceptional leadership as Chapter Honorees every year.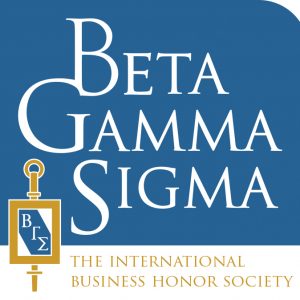 ---
History
Founded as an American national organisation in 1913, Beta Gamma Sigma is the first national honour society in business. Originally a merger of three separate honour societies at the University of Wisconsin, University of Illinois, and the University of California, the society only allows business schools accredited by AACSB to join. Beta Gamma Sigma currently has more than 580 chapters worldwide dedicated to fostering outstanding and ethical business leadership.
---
Chapter Honoree
2022 Chapter Honorees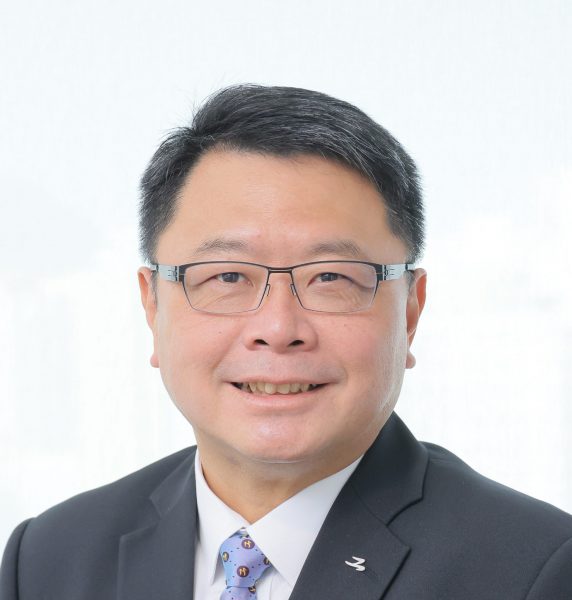 Dr. Chai Ngai-chiu Sunny
Chairman, Hong Kong Science & Technology Parks Corporation
Dr. Chai assumed the position of Chairman of Hong Kong Science and Technology Parks Corporation in July 2018. In the same year, he was awarded the Bronze Bauhinia Star (BBS) by the HKSAR Chief Executive commending his outstanding contributions to the promotion of innovation and technology development in Hong Kong, and was conferred a University Fellow by Hong Kong Polytechnic University. He was named an Honorary Fellow of City University of Hong Kong in 2022, and appointed as a Justice of the Peace in 2021. He received the Young Industrialist Award of Hong Kong in 2004.
Currently the Group Managing Director of Fook Tin Group Holding Limited, Dr. Chai is actively contributing to the society by serving as:
Chairman, Hong Kong Science and Technology Parks Corporation
Member, Governance Committee of Hong Kong Growth Portfolio, HKSAR
Ex-officio member, InnoHK Steering Committee, Innovation and Technology Commission, HKSAR
Member, Enterprise Support Scheme Assessment Panel of Innovation and Technology Fund, HKSAR
Member, Professional Services Advancement Support Scheme Vetting Committee, HKSAR
Chairman, Federation of Hong Kong Industries
General Committee Member, Chinese Manufacturers' Association of Hong Kong
Council Member, Hong Kong Trade Development Council
Chairman, Innovation and Technology Advisory Committee, Hong Kong Trade Development Council
Chairman, The Hong Kong Polytechnic University Foundation
Chairman, The Advisory Board of the Faculty of Engineering, The Chinese University of Hong Kong
Member, Court of City University of Hong Kong
Governors, Board of Governors, Tung Wah College
Committee Member, Chongqing Committee of the Chinese People's Political Consultative Conference
Dr. Chai graduated with a Bachelor of Science from Rochester Institute of Technology (USA) in 1988, and completed an Executive MBA program (EMBA) at the Chinese University of Hong Kong in 2007. In 2010, he was awarded the Doctor of Engineering (EngD) from the City University of Hong Kong.
---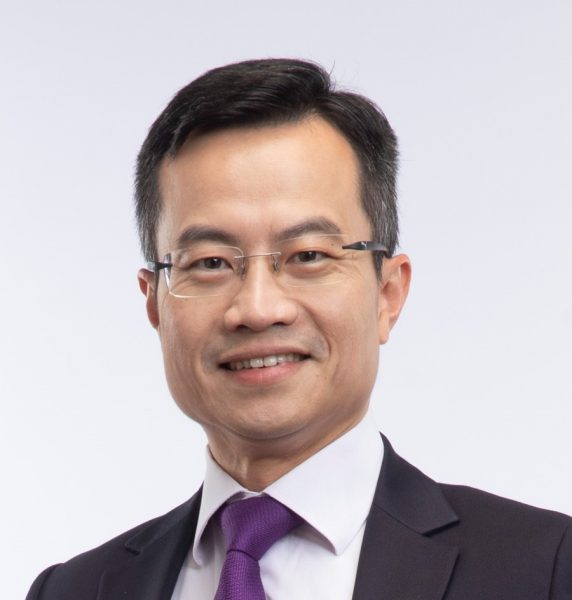 Mr. Leong Cheung
Former Executive Director, Charities & Community at The Hong Kong Jockey Club
Mr. Leong Cheung was the Executive Director of Charities & Community at The Hong Kong Jockey Club (HKJC) from August 2014 to July 2022. In this capacity, he was also the co-chair of the Hong Kong Chapter of the United Nations' Sustainable Development Solutions Network.
Prior to joining the HKJC, Mr. Cheung was the Operating Partner of Bain Capital. Before that, he was the Managing Director of Global Sourcing & Supply Chain at Esquel Group, the founder and CEO of an education focused internet venture, and a senior consultant at the Boston Consulting Group.
Mr. Cheung is active in the community. He is the co-founder of RunOurCity, an innovative social enterprise with the aim of transforming life through running. He currently serves as the chairperson of the Hong Kong Special Administrative Region Government's Committee on Reduction of Salt and Sugar in Food. He is an Independent Non-executive Director of Kerry Properties Limited since May 2022, an Advisor of Our Hong Kong Foundation and a former Director of the Hong Kong Mortgage Corporation Limited.
Mr. Cheung graduated from The Chinese University of Hong Kong with a Bachelor of Business Administration and obtained a Master of Business Administration from Harvard Business School.