Overview
The Beta Gamma Sigma CUHK Chapter was established in 2000, as the first chapter outside of North America, to honour academic excellence and to encourage personal and professional excellence among its members. The only scholastic honour society recognised by AACSB International, Beta Gamma Sigma awards membership to undergraduate students in their second year or above with a cumulative grade point average (GPA) in the top 10% and graduate students in the top 20%.
Membership in Beta Gamma Sigma is the most prestigious recognition awarded to a business student, and the society further awards two veteran business leaders who embody its ideals through exceptional leadership as Chapter Honorees every year.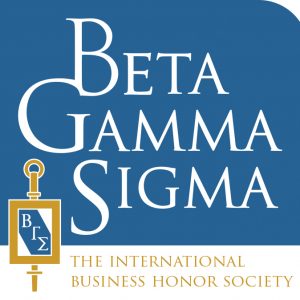 ---
History
Founded as an American national organisation in 1913, Beta Gamma Sigma is the first national honour society in business. Originally a merger of three separate honour societies at the University of Wisconsin, University of Illinois, and the University of California, the society only allows business schools accredited by AACSB to join. Beta Gamma Sigma currently has more than 580 chapters worldwide dedicated to fostering outstanding and ethical business leadership.
---
Chapter Honorees
2017 Chapter Honorees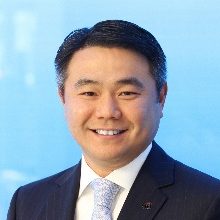 Mr. Weber Lo
Citi Country Officer & Chief Executive Officer
Hong Kong and Macau
Mr. Weber Lo has been Citi Country Officer & Chief Executive Officer for Citi Hong Kong and Macau since January 2013. He oversees all businesses across the Citi franchise in the two markets serving the Institutional Clients Group and Global Consumer Banking. He is a member of the Citi Asia Pacific Operating Committee, and also the Chairman of Citibank (China) Co., Limited.
Beginning his career in Citi in 2000, Mr. Lo progressed through the ranks in consumer banking before taking up the position of Chief Operating Officer in 2004, while serving concurrently as the Director of Retail Banking. From October 2007 to December 2012, Mr. Lo was Country Business Manager for Citibank Global Consumer Banking in Hong Kong and Macau.
Prior to joining Citi, Mr. Lo had held senior leadership positions in Coca-Cola China Ltd. and Procter and Gamble (HK) Ltd.
Mr. Lo was named the 'Promising Young Banker of the Year for Hong Kong' by The Asian Banker in 2008 and 'CEO of the Year for Banking' in the BENCHMARK Wealth Management Awards 2013 in Hong Kong.
Mr. Lo actively gives back to the community and the financial services industry by serving in various public service roles, including: Member of the Industry Advisory Committee on Long Term Business to the Independent Insurance Authority; Member of Hong Kong Strategy for Financial Literacy Steering Committee of Investor Education Centre; Board of Director and Executive Committee Member of The Community Chest of Hong Kong; Member of The Vice-Chancellor's Circle of University of Oxford; and Beta Gamma Sigma Lifetime Honoree for The University of Hong Kong Chapter and The Chinese University of Hong Kong Chapter.

Prof. Wilson Wan
Chief Executive Officer
Cleverage Capital Limited
Prof. Wilson Wan is the Chief Executive Officer of Cleverage Capital Limited and an Independent Non-Executive Director of Shenzhen Expressway Company Limited.
He is also an Adjunct Professor of the Department of Finance, The Chinese University of Hong Kong (CUHK); a Member of the MBA Advisory Board, CUHK as well as the Chairman of Alumni Committee under the MBA Advisory Board.
Prof. Wan has over 30 years' experience in Corporate and Investment Banking. He commenced his career with Bank of Credit and Commerce International, and subsequently joined Australia and New Zealand Banking Group Ltd. Thereafter, he devoted himself to the internationalisation of Chinese financial institutions; and held various key positions.
He was the Assistant General Manager and Head of Corporate Banking Department of Industrial and Commercial Bank of China (Asia) Limited. He joined in 1996 as a member of the founding team and was instrumental to ICBC's significant operation in Hong Kong. He was also the Managing Director of BOC International Holdings Limited, the Investment Banking arm of Bank of China Group. He established the Leveraged and Structured Finance Division in May 2007, the first of its kind among Chinese banks and among the leading players in the market. Later, he joined the China Merchants Securities (HK) Company Limited in July 2012 and successfully transformed it from essentially a brokerage house to a full-fledged Investment Bank with international competences. He was also the Chief Executive Officer of the company.
Among the leaders in Corporate Banking and Syndicated Loan arena, Prof. Wan was the Chairman, China Committee and Vice-Chairman of the Asia Pacific Loan Market Association during 2005-2012.
Prof. Wan graduated in 1982 from The Chinese University of Hong Kong with a Bachelor of Business Administration (Honors) Degree and in 1985 from University of Pittsburgh, USA with a Master of Business Administration Degree (Dean's List). He has been a member of Beta Gamma Sigma since 1984.