Overview
The Beta Gamma Sigma CUHK Chapter was established in 2000, as the first chapter outside of North America, to honour academic excellence and to encourage personal and professional excellence among its members. The only scholastic honour society recognised by AACSB International, Beta Gamma Sigma awards membership to undergraduate students in their second year or above with a cumulative grade point average (GPA) in the top 10% and graduate students in the top 20%.
Membership in Beta Gamma Sigma is the most prestigious recognition awarded to a business student, and the society further awards two veteran business leaders who embody its ideals through exceptional leadership as Chapter Honorees every year.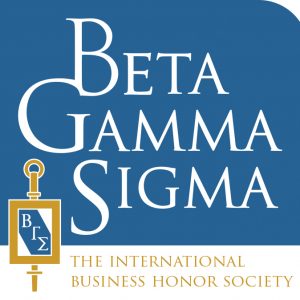 ---
History
Founded as an American national organisation in 1913, Beta Gamma Sigma is the first national honour society in business. Originally a merger of three separate honour societies at the University of Wisconsin, University of Illinois, and the University of California, the society only allows business schools accredited by AACSB to join. Beta Gamma Sigma currently has more than 580 chapters worldwide dedicated to fostering outstanding and ethical business leadership.
---
Chapter Honoree
2021 Chapter Honoree

Mr. Eddie Yue
Chief Executive, The Hong Kong Monetary Authority
Mr. Eddie Yue was appointed Chief Executive of the Hong Kong Monetary Authority (HKMA) from 1 October 2019. He began his career as an Administrative Officer in the Hong Kong Government in 1986. He joined the HKMA upon its establishment in 1993 and was promoted to Division Head a year later. He was appointed Executive Director in 2001 and subsequently Deputy Chief Executive in 2007 before taking up his current position.
Mr. Yue has participated in numerous areas of the HKMA's work. During his tenure as Deputy Chief Executive, he steered major policies and initiatives relating to reserves management, research, external affairs and market development. Mr. Yue was also actively involved in tackling major financial crises and played an instrumental role in enhancing the Linked Exchange Rate System.