Lovinia Chiu (EMBA 2013), the chairman and CEO of Medialink Group Limited, appears to have the Midas touch. She has distributed countless massively popular TV dramas, animations and movies, from timeless classics like Jewel in the Palace (Dae Jang Geum) and Meteor Garden to the recent Jujutsu Kaisen and the eagerly awaited return of Slam Dunk. She has also managed a venerated brand's licensing business and built an IP empire from the ground up.
All of these demonstrated her keen eye for the extraordinary. As gifted as she might have seemed, it is perhaps more accurate to attribute her three decades of success to her unyielding passion and dedication.
Pioneering with Passion
The no-nonsense Lovinia shared that she always gives 120% at work. She joked that she has had an endless supply of energy since she was a child, which has led her to success in swimming and various ball sports. Participating in sports has also built up her resilience and physical strength, enabling her to go full throttle throughout her career. She explained that losing her father while in secondary school taught her early on that she could rely on only herself, which motivated her to work even harder. When she was at her first job in programme distribution, she already worked nine in the morning to midnight every day, spending a tremendous amount of time learning about the industry and cultures of various regions while delivering double the results. "As a newcomer, I was always ready to take my boss' orders. During the Gulf War when no fly-zones were in place, I still had to choose detour routes to fly to Monte Carlo on Valentine's Day to attend a TV festival on my own."
After spending six years working for others, Lovinia was encouraged by her clients to start her own business. She converted space in her home into an office and embarked on her entrepreneurial journey. At the time, she was bullish about the market potential of Japanese anime. She visited Japan several times and tried cold-calling producers, only to be turned down repeatedly. She diligently researched market statistics. Finally, she was able to acquire her first anime, Mojack, which was an instant hit. She then learnt about product licensing and made their debut in brand licensing with Nintama Rantarō, causing the producers of Pokémon to come to Hong Kong to discuss product licensing and made their debut in brand licensing. "My company was still small at the time and I didn't speak Japanese, so I asked a friend to act as an interpreter. The two of us met with a delegation of more than 30 people, as well as some formidable competitors. Fortunately, our hard work paid off."
Lovinia now runs a product licensing agency with more than 600 media contents and over 200 licensing brands in its portfolio. She admitted that her mind is entirely focused on work. Her husband teased her for having no life, but she disagreed, saying, "I love my work and I enjoy creating something from nothing. In my opinion, these things are part of my life." By always giving her all, she has gained client recognition and audience approval. The "equivalent exchange" concept made famous by the anime Fullmetal Alchemist, which she acquired, became Lovinia's motto: "If you want to reap the rewards, you must work hard and keep improving."
Recently, Medialink Group received the Special Award for Established and Medium Enterprises at the 2022 HKMA Quality Award. "When it comes to management, I treat everyone equally," Lovinia explained. "I have the same expectations for myself and my colleagues. When you try your best and do your homework, there is nothing you can't do."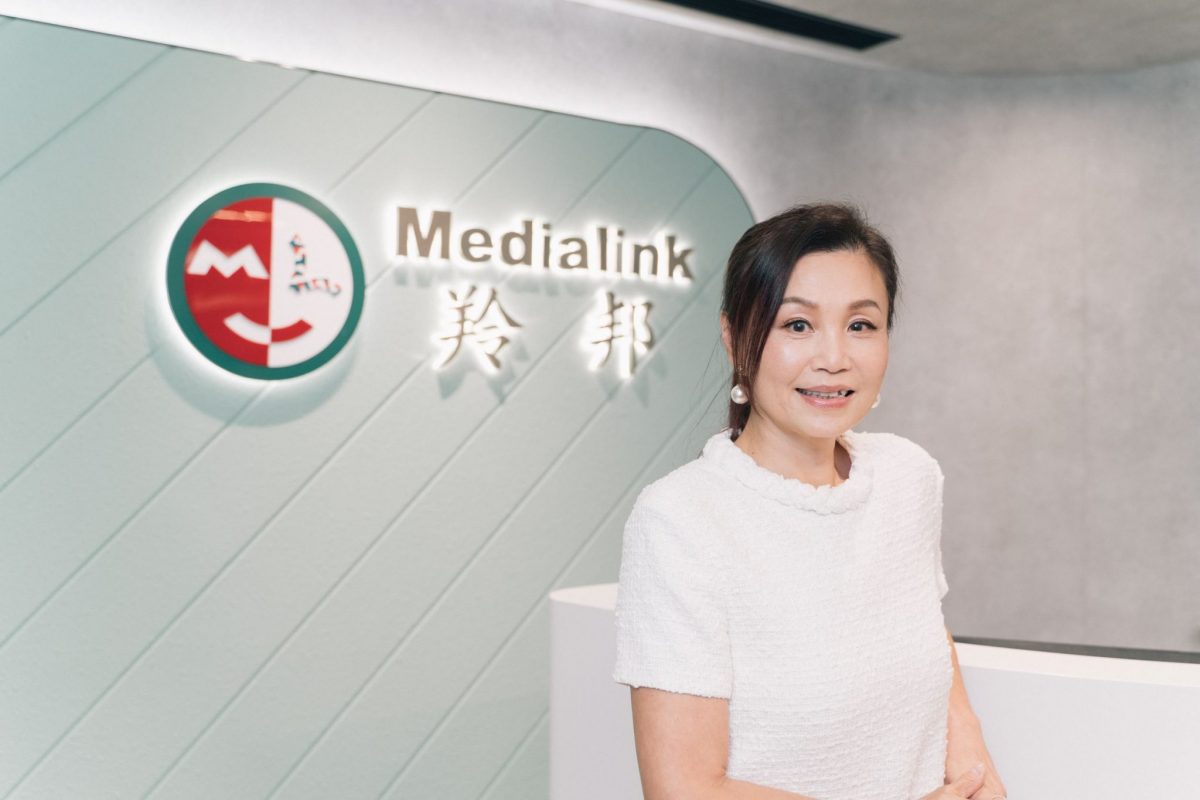 Lovinia's all-in attitude has won her the trust of clients, allowing Medialink to become Hong Kong's first publicly traded IP management company.
Cultivating a Media Content Ecosystem
With the pandemic changing people's entertainment habits, the number of subscribers to Lovinia's anime channel has surged from around 1,000 in 2019 to nearly three million recently. She stated that her company will continue to develop more in-house content and platforms. In addition to being a content buyer in the downstream, she intends to move upstream to become a content supplier and establish a sustainable media content ecosystem for her brand. She believes that the enormous potential of local creators merits support and encouragement. For this reason, she has set up a scholarship to support students studying media arts and production, with the goal of developing local talent.
Lovinia's vision is for Hong Kong to shine on the global stage as a regional IP trading centre. "Media content emphasises cultural exchange; and our IP has the potential to reach global markets. Every brand's DNA can generate a plethora of wonderful assets that can be harnessed and, when used wisely, brought to life." Using Korean entertainment as an example, the success of its IPs has also aided the development of the country's tourism industry, the global popularity of Korean food and the proliferation of dance schools. She hopes that the government will invest resources, put in place long-term plans and supportive measures and promote sustainable development for the entire industry chain.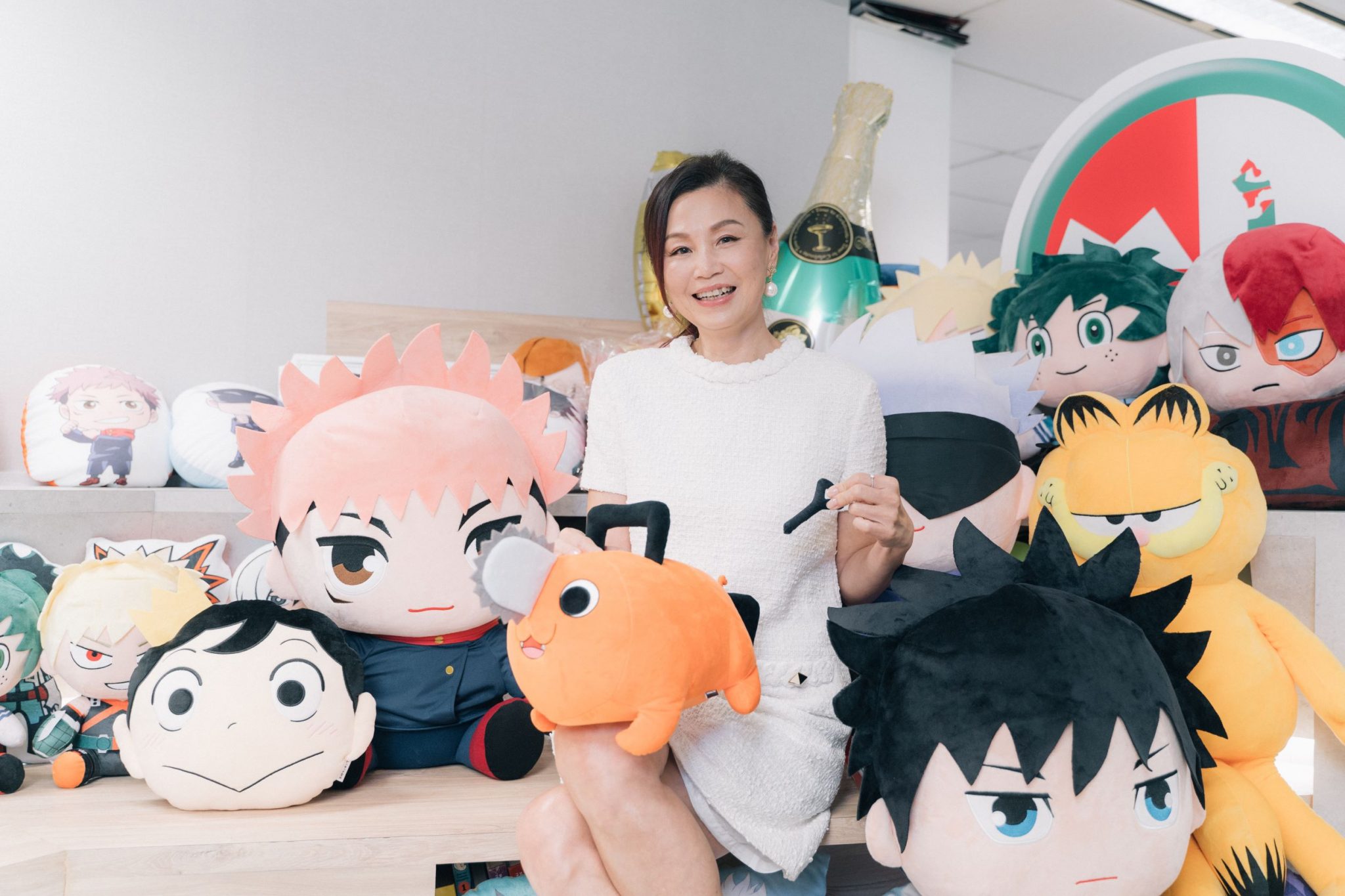 Keeping the Eye on the Ball
Lovinia said CUHK's EMBA programme helped her develop an entrepreneurial mindset, prompting her to take her company public and reach a new level. The experience also taught her the true meaning of "team" and allowed her to make many close friends who advised and supported her all along. Her current CFO is even an EMBA classmate.
Lovinia encouraged students to practice lifelong learning and to be diligent and persistent, drawing on the lessons of her struggles and successes: "Don't be afraid of getting a raw deal. Set your sights high, make small improvements every day and pay attention to details. You may have no control over the outcome of things, but you always have control over how you manage yourself."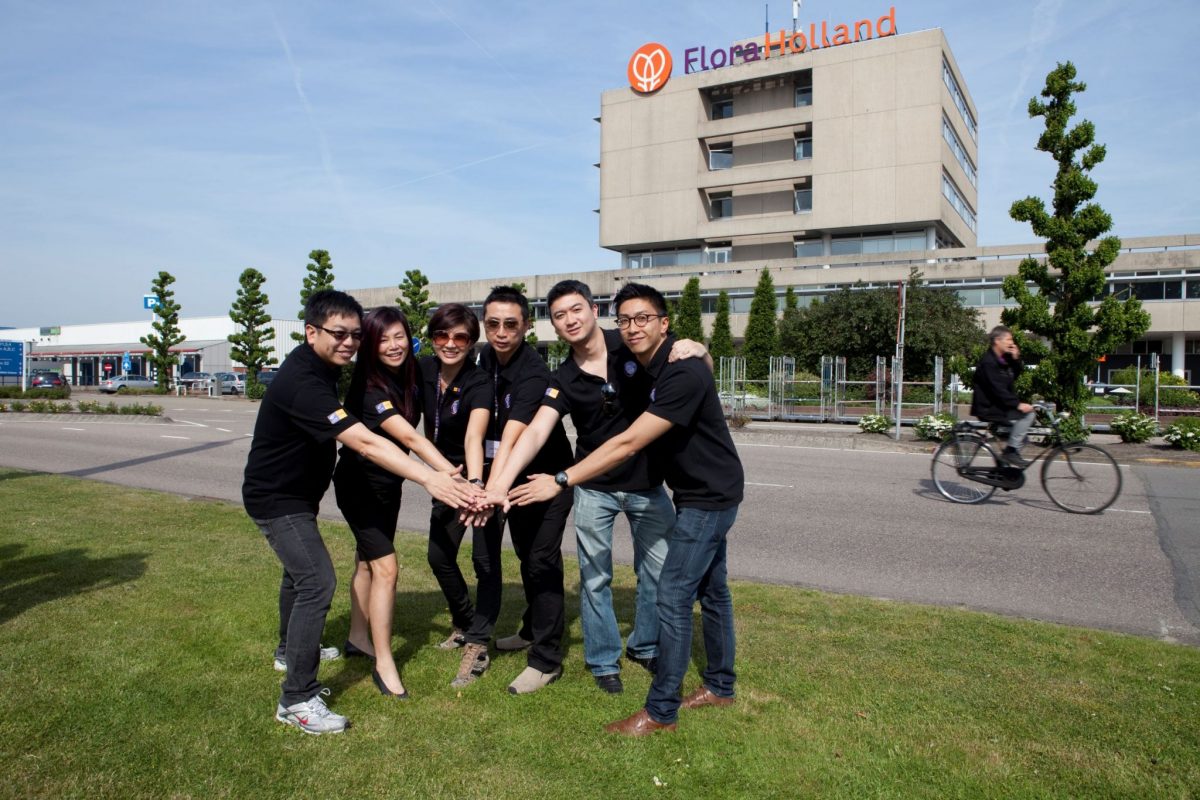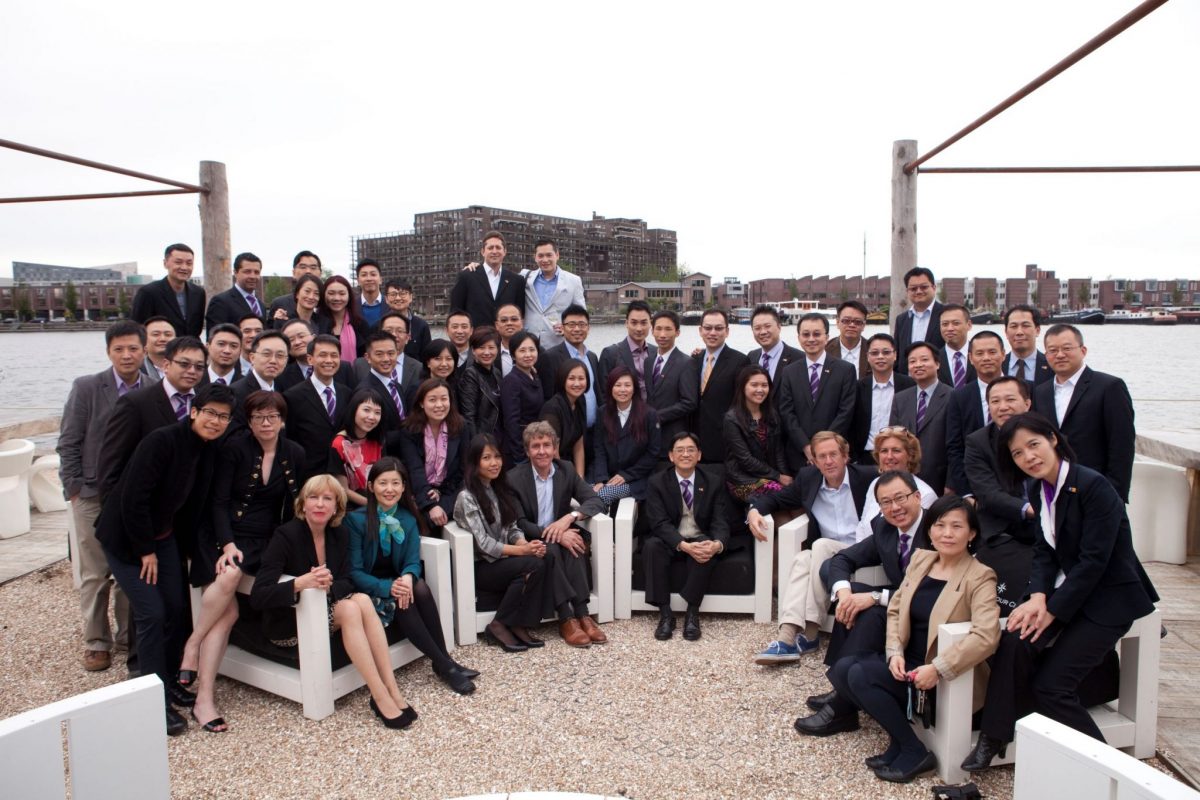 Lovinia (top: second from left; bottom: centre) had a great time with her EMBA classmates in their graduation trip to Holland.
First published in the CUHK Business School Alumni Portal on 8 December 2022, this article was republished with permission from the School's Alumni Affairs and Development Office.