Geopolitical uncertainties, rapid technological advancements and cultural shifts are creating both risks and opportunities for Asian businesses. To stay ahead, business leaders must adapt, evolve and employ new strategies to navigate the chaotic times and capture the opportunities.
At a panel discussion entitled "Opportunities for Asian Businesses to Lead in the Age of Uncertainty", held recently at The Chinese University of Hong Kong (CUHK) Business School Global Alumni Forum, Prof. Seen Meng Chew, Associate Professor of Practice in Finance at Department of Finance, and Associate Director of MBA Programmes at CUHK Business School, spoke with four panellists to seek their views.
"Geopolitical events and technological advancements are transforming industries, altering the social fabric and disrupting the labour markets. Although the developments are risky to economies, new opportunities are also created," Prof. Chew said in his opening remarks.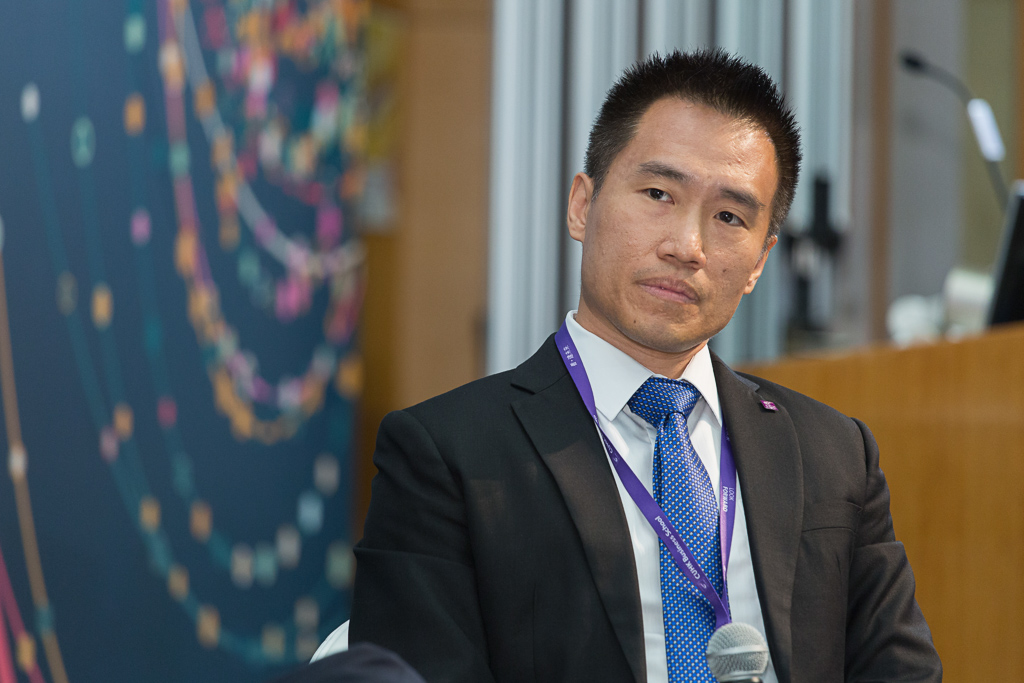 "The centre of economic power is moving towards East Asia," he added. "We need to understand how Asian economies can position themselves strategically and assume a leadership role amid all the uncertainties, as well as what competitive advantages Asian organisations and companies possess."
Prof. Chew started the discussions by asking Prof. Joseph Fan, Professor of School of Accountancy and Department of Finance at CUHK Business School and an expert on family business and corporate governance, about what he perceived to be the top economic and political risks arising from China's rapid development.
"The issue that concerns me the most is the people," Prof. Fan said. "After growing rapidly for 40 years, China's economic and poverty issues are giving way to people issues. Many Chinese business leaders I met expressed frustration in managing people of different backgrounds and in holding them together. This difficulty will become more pronounced when the Chinese economy slows down and there is less money to share."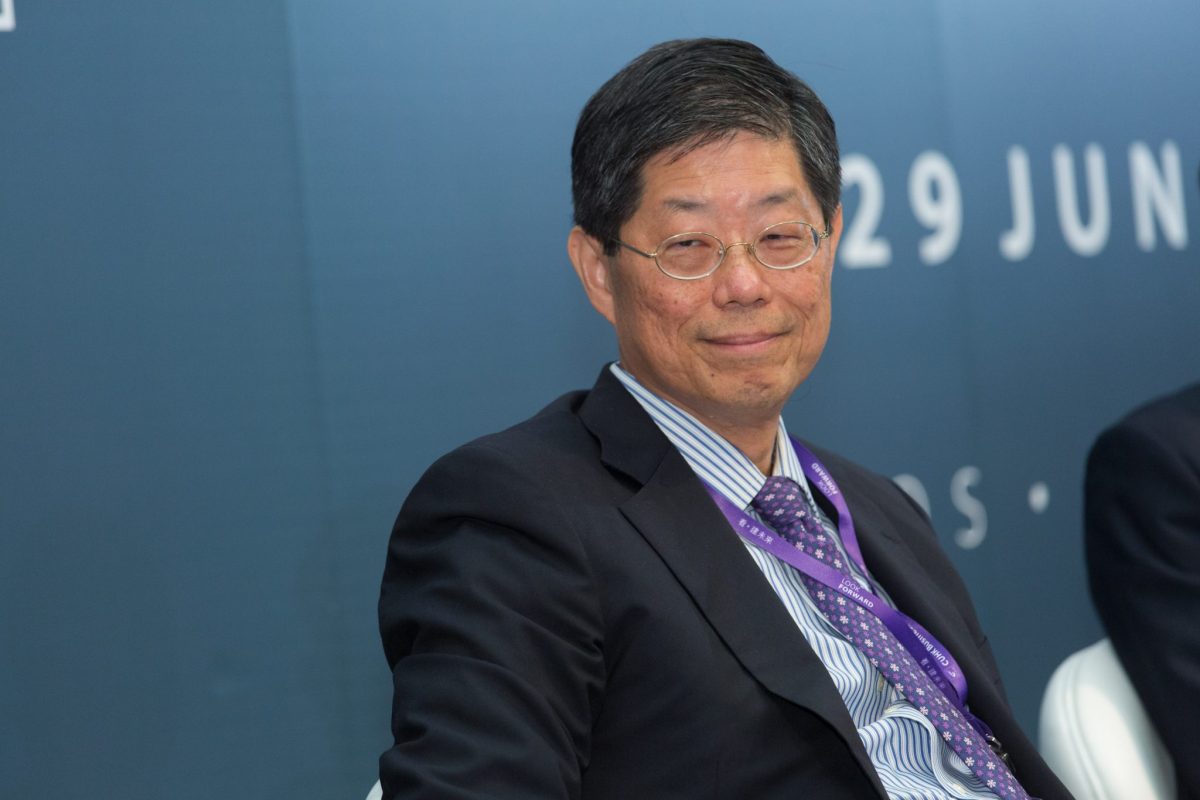 Prof. Fan added that it is essential for China to change from a relationship-based business culture to a market-based economy where professionalism takes lead. "It is going to be a long transition and may take as many as 50 years."
The issue of people was also highlighted by Prof. Dora Lau, Associate Professor of Department of Management and Associate Director of Centre for Entrepreneurship at CUHK Business School.
Approaching the issue from the perspective of leadership, Prof. Lau said: "We are facing an environment that is highly uncertain and that changes quickly. Long-term planning is difficult, and business decisions have become complex and ambiguous. This calls for teams of professionals with different backgrounds working together to get the tasks done. Organisations that can recognise, engage and manage diverse talent will be more creative and more adaptive to outperform competitors."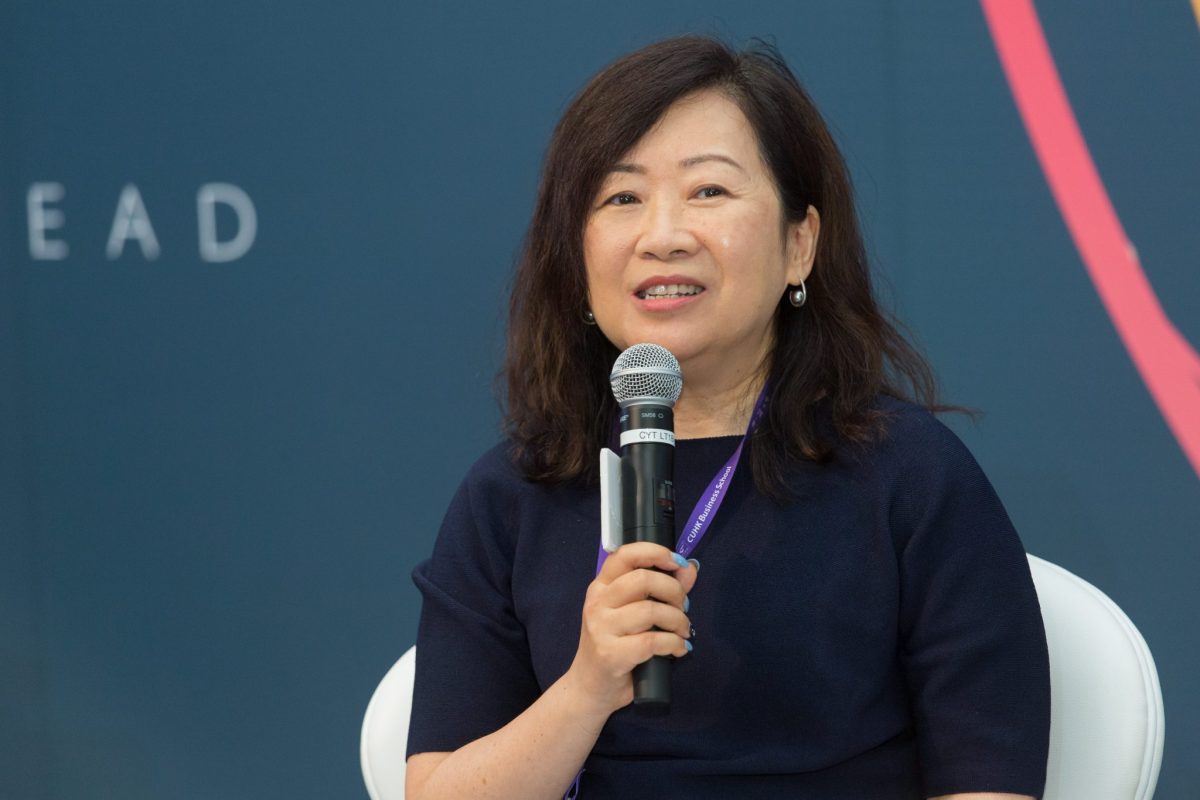 She added: "To succeed, business leaders will need to mentor or coach their subordinates to adopt the same open mindset. Teamwork and collaboration are important to all businesses, but they do not come naturally to humans."
Noting that technology is a pillar of future economic growth, Prof. Chew asked Mr. Gerardo Salandra (MBA 2016), CEO and Founder of Rocketbots and Chairman of the Artificial Intelligence Society of Hong Kong, how technology is changing and disrupting Asian cities.
"Asian countries are facing different challenges and are using technology differently," Mr. Salandra observed. "For example, while many developers in China focus on AI, developers in Japan are tapping robotics to alleviate healthcare problems that arise from an ageing population."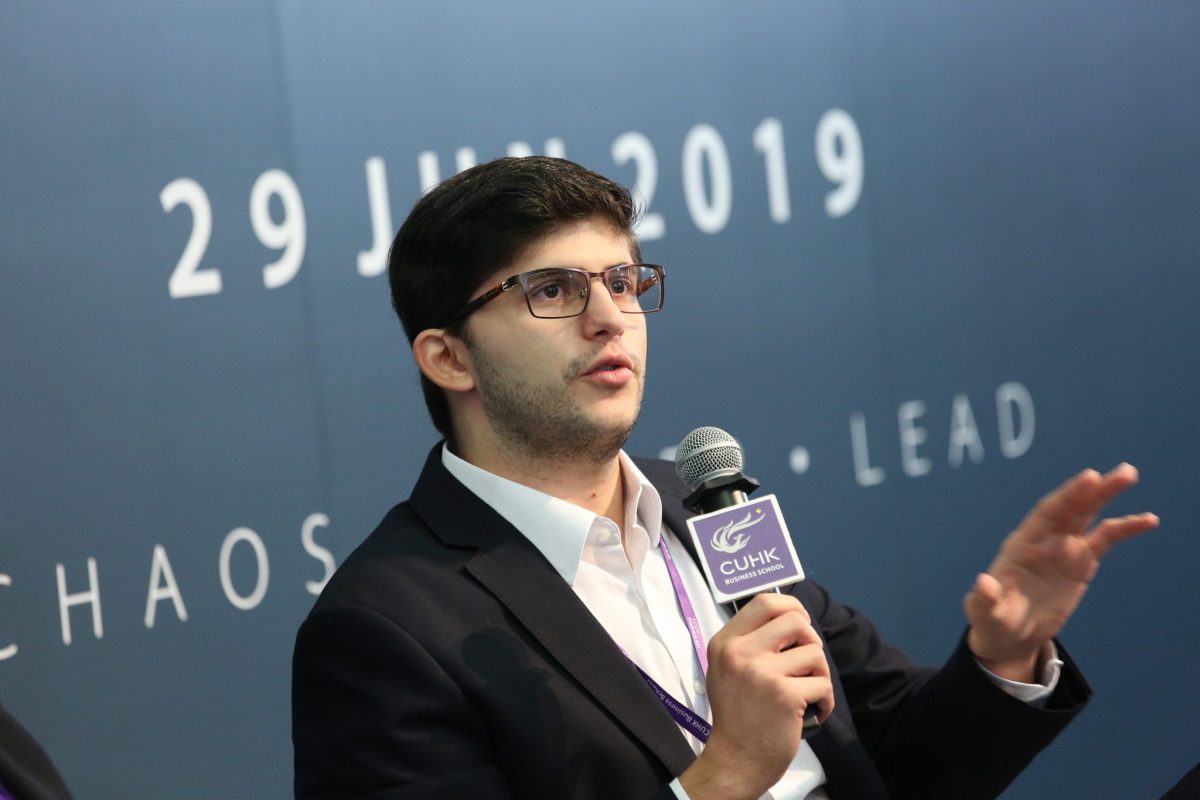 Mr. Salandra foresees that Asia will become an outsourcer of technology. "Asia has big, diverse and urgent problems, such as with trade, logistics and the population. China, the Philippines and Japan are all solving problems that other countries will be dealing with in five or ten years. The solutions developed here will be applicable and can be exported to other countries later, such as to help Germany with its elderly population or Latin America with their infrastructure problems. But this does not happen the other way around. For example, General Data Protection Regulation (GDPR) will not work in China."
"One problem we have to solve in Asia is the supply of the technical talent, there just isn't enough," Mr. Salandra added. "People here have excellent skills, but they lack experience. While we have the advantage of time, we do not have the advantage of the talent supply or smart money yet."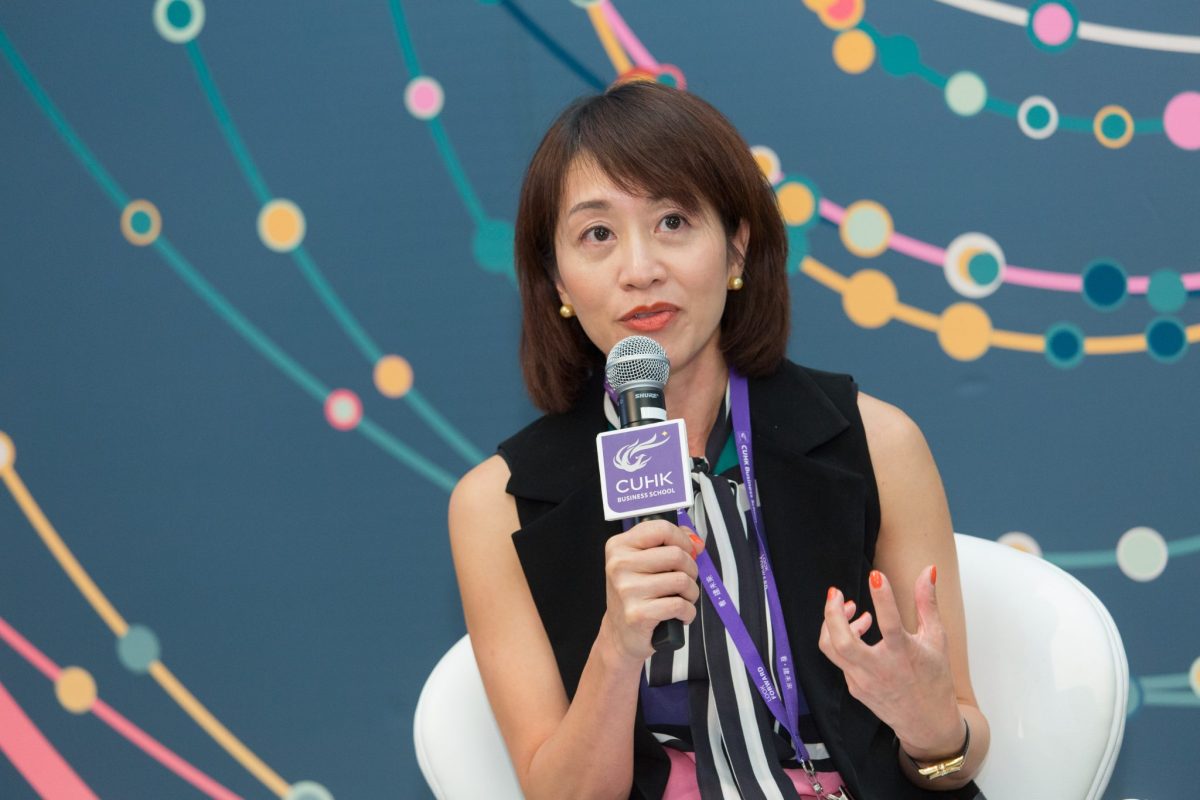 So what new business opportunities have been created amid all the risks and disruptions?
Mrs. Cindy Chow (BBA 1992), Executive Director of Alibaba Hong Kong Entrepreneurs Fund, which invests in and supports start-ups, said: "The restrictions and new policies that the US government is imposing on China are actually providing opportunities for the economies here."
As an example, Mrs. Chow noted how the tension between China and the US is opening up opportunities for Hong Kong, especially in finance. "We noticed that more venture capital funds are opening up offices in Hong Kong and Southeast Asia. When you have money in the market, you can attract more money, start-ups and talent to the region, and that in turn attracts more money."
What do Asian corporations need to change or upgrade to maximise the full potential of these new opportunities then?
"What new and old business owners in the region desperately need is a change of mindset," Prof. Fan said. "Instead of pursing high growth, business owners should grow slower to adjust their pace, so that they will have time to prepare their people and enhance their management, leadership and corporate governance. This will allow businesses to focus on long term growth instead of reacting to policy changes."