CUHK Business School and CIMA Sign Partnership Agreement for CGMA ®Finance Leadership Program and Awards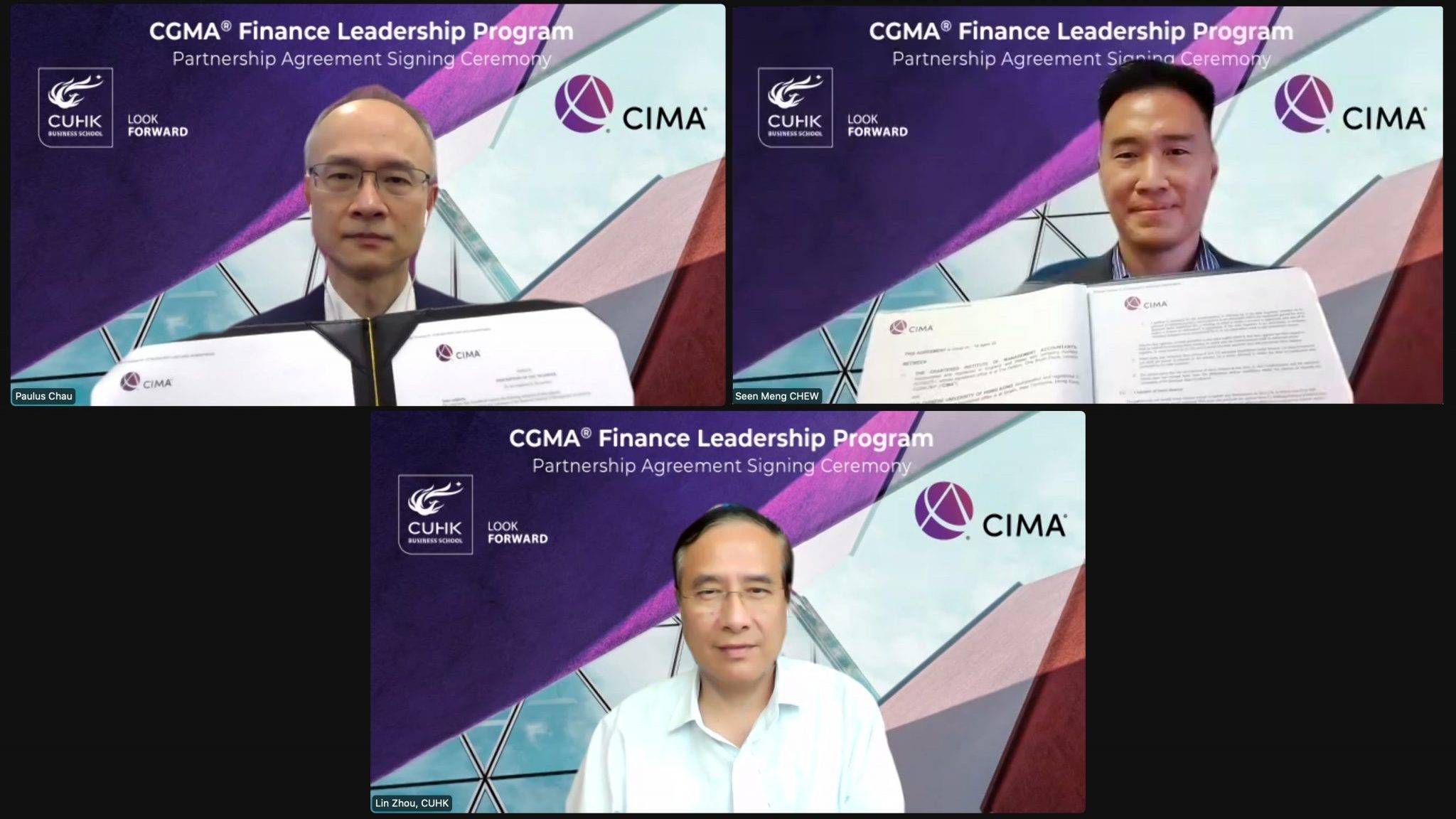 The Chinese University of Hong Kong (CUHK) Business School recently signed an agreement with the Chartered Institute of Management Accountants (CIMA) for the CGMA® Finance Leadership Program (FLP), a new remote and digital self-paced learning programme for aspiring business and finance leaders to hone finance competencies critical for building successful careers.
The programme will be offered to CUHK students of all Business Undergraduate programmes, Business Postgraduate programmes and alumni from these programmes who graduated within two years. Under the partnership agreement, CUHK students can sign up for the FLP at a preferential rate in the first year and stand a chance to receive the CGMA Finance Leadership Awards, which offer a one-year programme subscription, covering materials, assessments and exam fees.
"The pandemic and technological disruptions have propelled us to reimagine business education. We are excited to join hands with CIMA to offer a new digital programme for our students and alumni to hone their leadership skills, taking our long-standing partnership with CIMA to the next level," said Prof. Lin Zhou, Dean of CUHK Business School. "Being the first business school in Hong Kong to offer the CGMA Finance Leadership Awards, we hope to encourage our outstanding students to seize the opportunity to build their capacity to become competent leaders in the finance industry."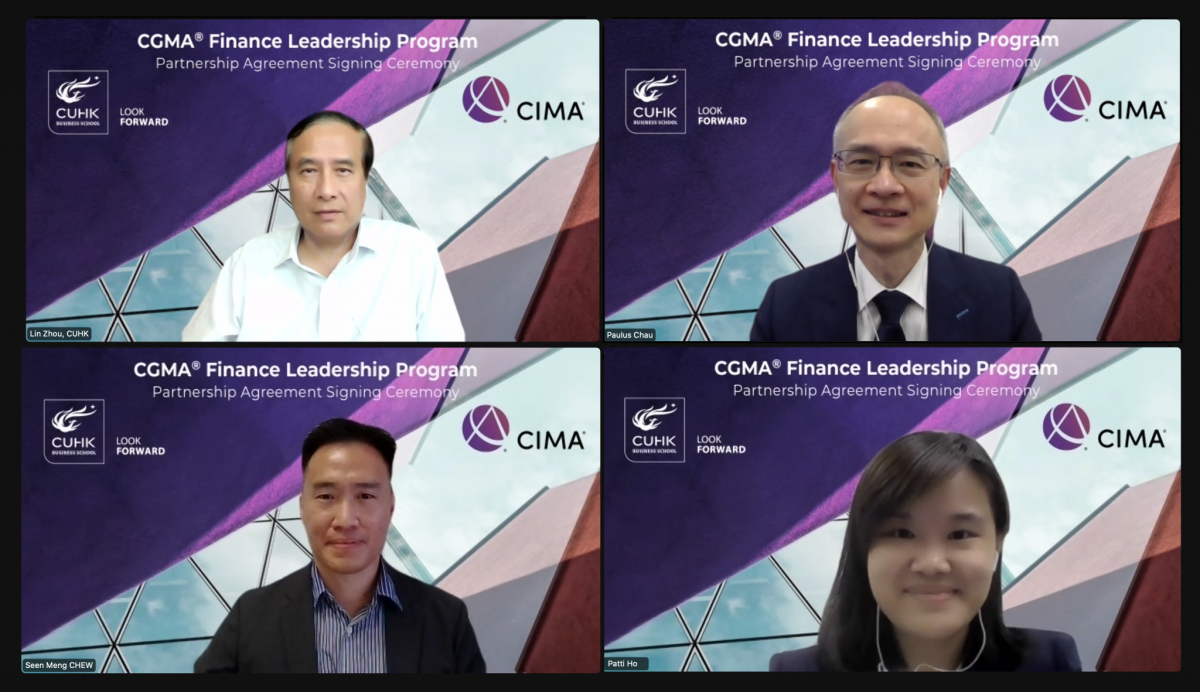 Prof. Lin Zhou, Dean of CUHK Business School (upper left); Prof. Seen-Meng Chew, Associate Dean (External Engagement) of CUHK Business School (bottom left); Mr. Paulus Chau, Director, Hong Kong and Emerging Markets, CIMA (upper right); Ms. Patti Ho, Lead Manager, Business Development, Hong Kong and Emerging Markets, CIMA (bottom right)
Structured with real-life case simulations, the FLP offers a mix of finance, accounting, leadership and digital skills in demand to help students stay ahead in the industry. On successfully completing the programme and fulfilling the practical experience requirements, students can earn CIMA© membership at either the ACMA or FCMA level in addition to the prestigious CGMA® designation, accelerating their professional development worldwide.