800+ undergraduates of The Chinese University of Hong Kong (CUHK) Business School officially started a new chapter of life at the Inauguration Ceremony on 2 September 2019.
On their first day of university, students joined the CUHK Business School Inauguration Ceremony held at Cheng Yu Tung Building. Prof. Kalok Chan, Dean of CUHK Business School and Wei Lun Professor of Finance, Prof. Andy Wong, Associate Dean (Undergraduate Studies) and Associate Professor of Practice in Marketing of CUHK Business School, and Ms. Angel Ng, Chief Executive Officer of Citi Hong Kong and Macau, took turns to motivate students with words of wisdom on how to maximize their university life.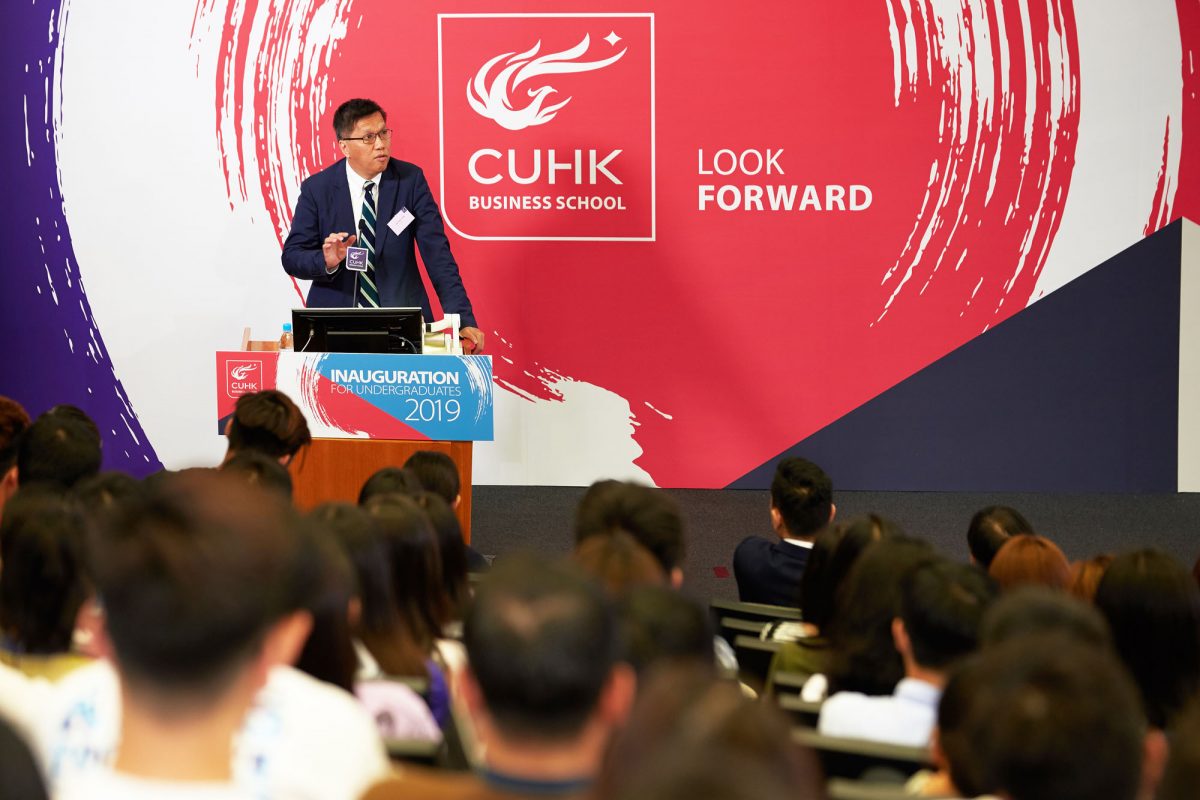 Dean Chan took the floor by welcoming students from 19 countries and regions, including Canada, Chile, China, India, Indonesia, Jamaica, Japan, Macau, Malaysia, Mexico, Myanmar, Nepal, New Zealand, Singapore, South Korea, Taiwan, Thailand, UK and the United States. He introduced the growth opportunities on campus, such as Global Experiential Learning, Business Leader Series, and business sustainability initiatives, which build their leadership capabilities. He encouraged students to immerse themselves in global experiences, respect different cultures and backgrounds, solve problems with creativity and an entrepreneurial attitude, and nurture a socially responsible mindset.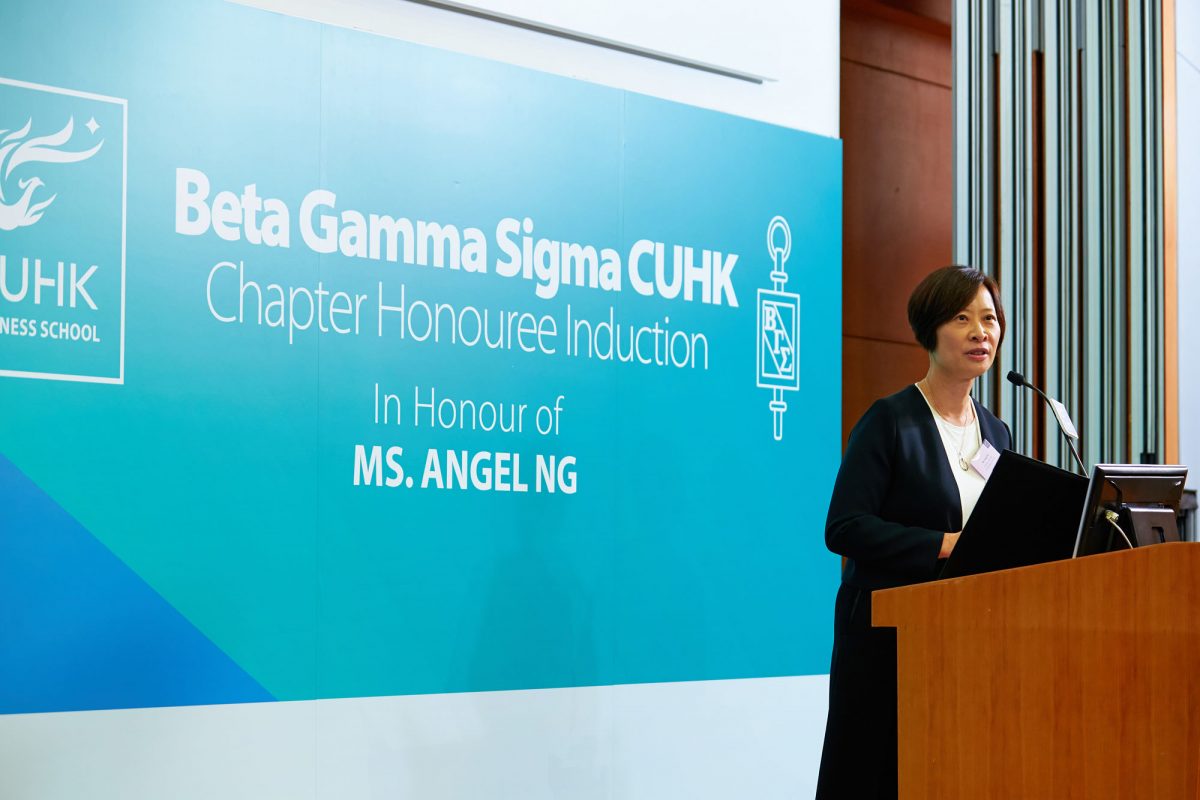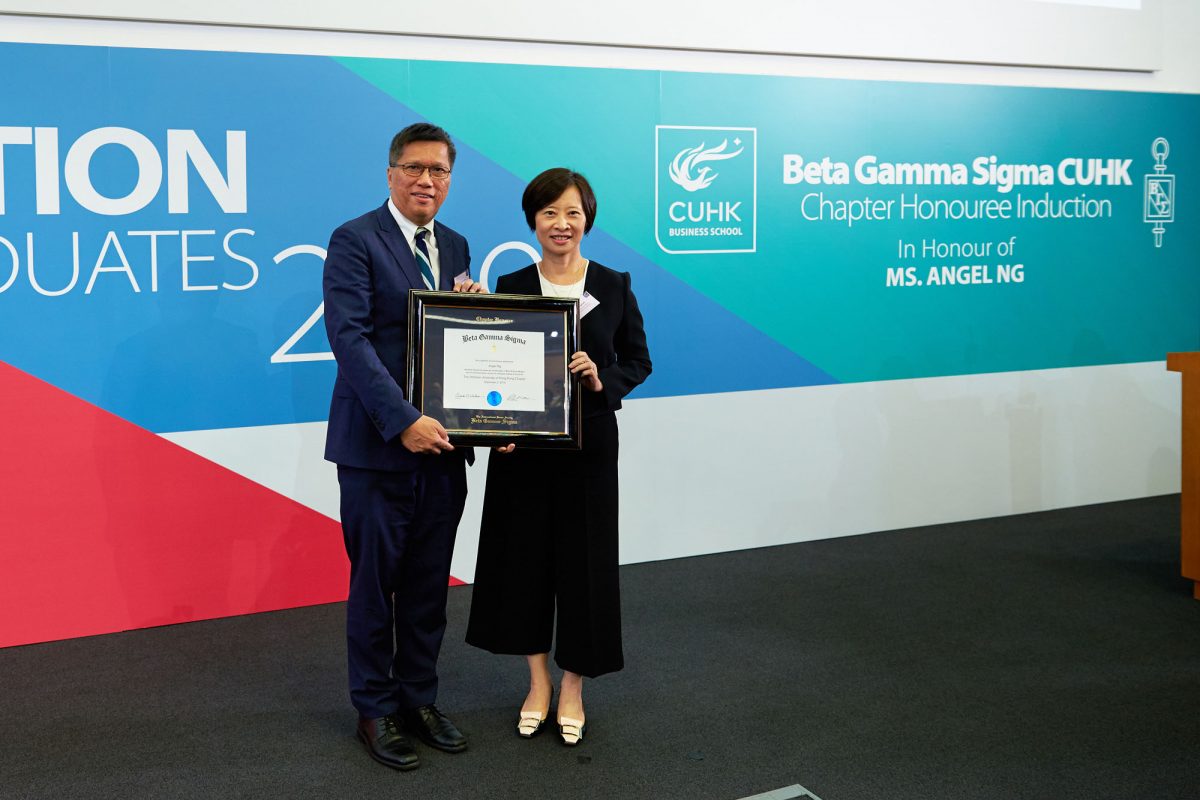 Ms. Angel Ng (BBA 1990), the CUHK Beta Gamma Sigma Chapter Honoree of 2019, shared her life lessons that made her who she is today. During her university life and career, she spent time defining her own success, understanding her abilities and developing the required qualities. Believing that many of the life lessons are learned through failures rather than success, she encouraged students to stay resilient, passionate and positive while embracing opportunities ahead.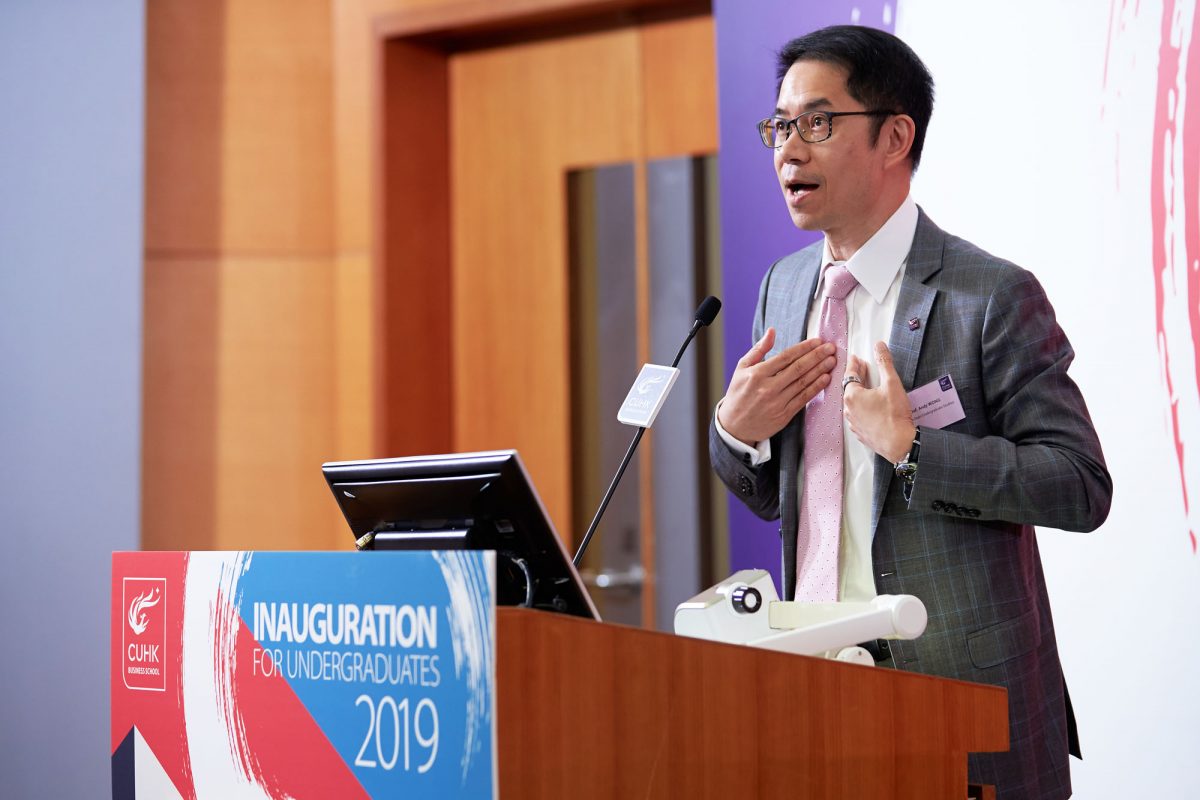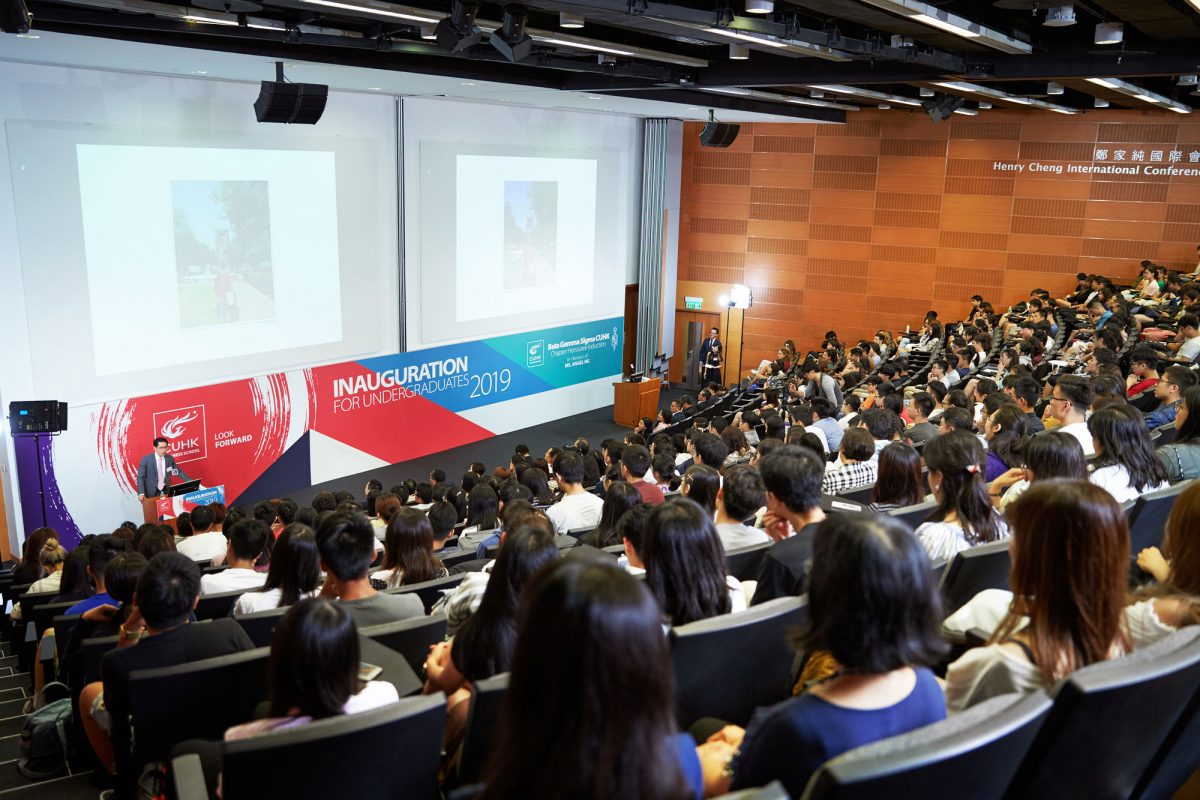 Finally, Prof. Andy Wong used three personal stories to highlight six things he learned from his problems in life. He hoped students could give one more try and seek help from others on the verge of giving up; when dealing with helplessness, accept the reality and focus on incremental efforts albeit small progress; when facing hatred, be helpful, constructive and forgiving. He concluded the Inauguration Ceremony by cheering students on being patient, smart and strong leaders.