CUHK EMBA Ranked Top 5 in Asia Pacific in the QS Global Executive MBA Rankings for 6 Consecutive Years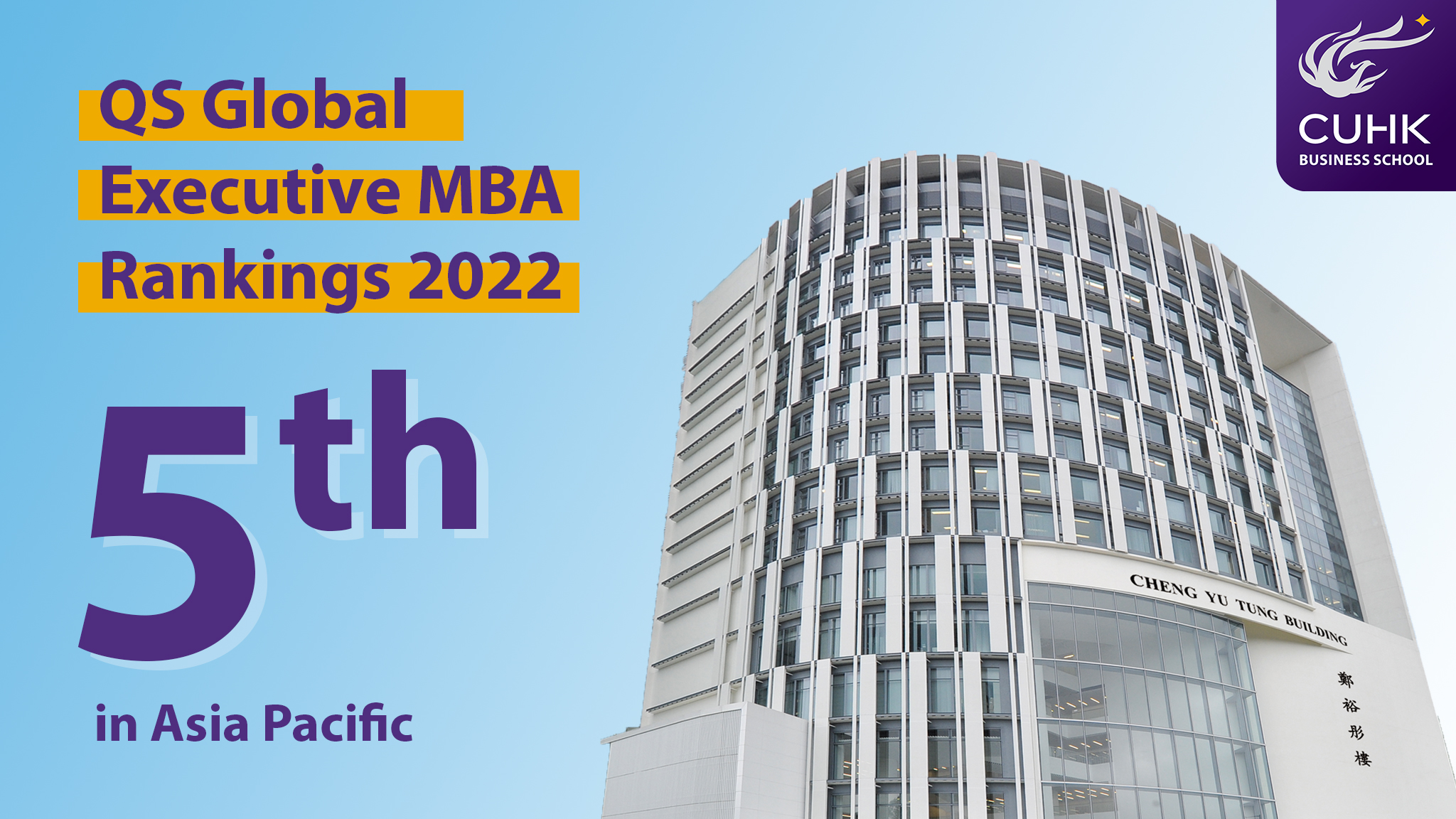 The Chinese University of Hong Kong (CUHK) Business School's Executive MBA (EMBA) Programme ranks 22nd Worldwide in the Quacquarelli Symonds (QS) Global Executive MBA Rankings 2022 announced on 23 June, placing it among the Top 5 in Asia Pacific again for the 6th consecutive year since the launch of the ranking in 2017.
Over 190 EMBA programmes in the world were ranked this year, 26 of which are joint EMBA programmes. CUHK EMBA Programme scored 73.4 overall, and ranked 8th (3rd in Asia Pacific) in Diversity among the world's standalone EMBA programmes.
The ranking combines input from thought leaders in business and management alongside the perceptions of global employers who recruit from the world's best EMBA programmes, and is further enhanced by programme-specific indicators.
Data is collected from two long-standing QS surveys – the QS Global Employer Survey and the QS Academic Survey, accounting for 30 percent and 25 percent of the ranking weight respectively. The responses from these surveys span a total of five years, with responses from more recent years in greater weighting. In addition to these surveys, schools were asked to submit data relating to their EMBA programmes covering a variety of topics.
Executive Profile, which includes average years' work experience, managerial experience, and c-suite experience make up 15 percent of the ranking weight. Career Outcomes make up 20 percent of the ranking weight, which includes salary uplift within a year of graduation, as well as the percentage of students who are promoted within a year of graduation. The remaining 10 percent of the ranking weight is Diversity of class, which includes both the representation levels of women and number of nationalities among the programme's students.
Please click here to find out more about the rankings.