CUHK Wins Champion and 1st Runner-up in the ACCA Hong Kong Business Competition 2020-21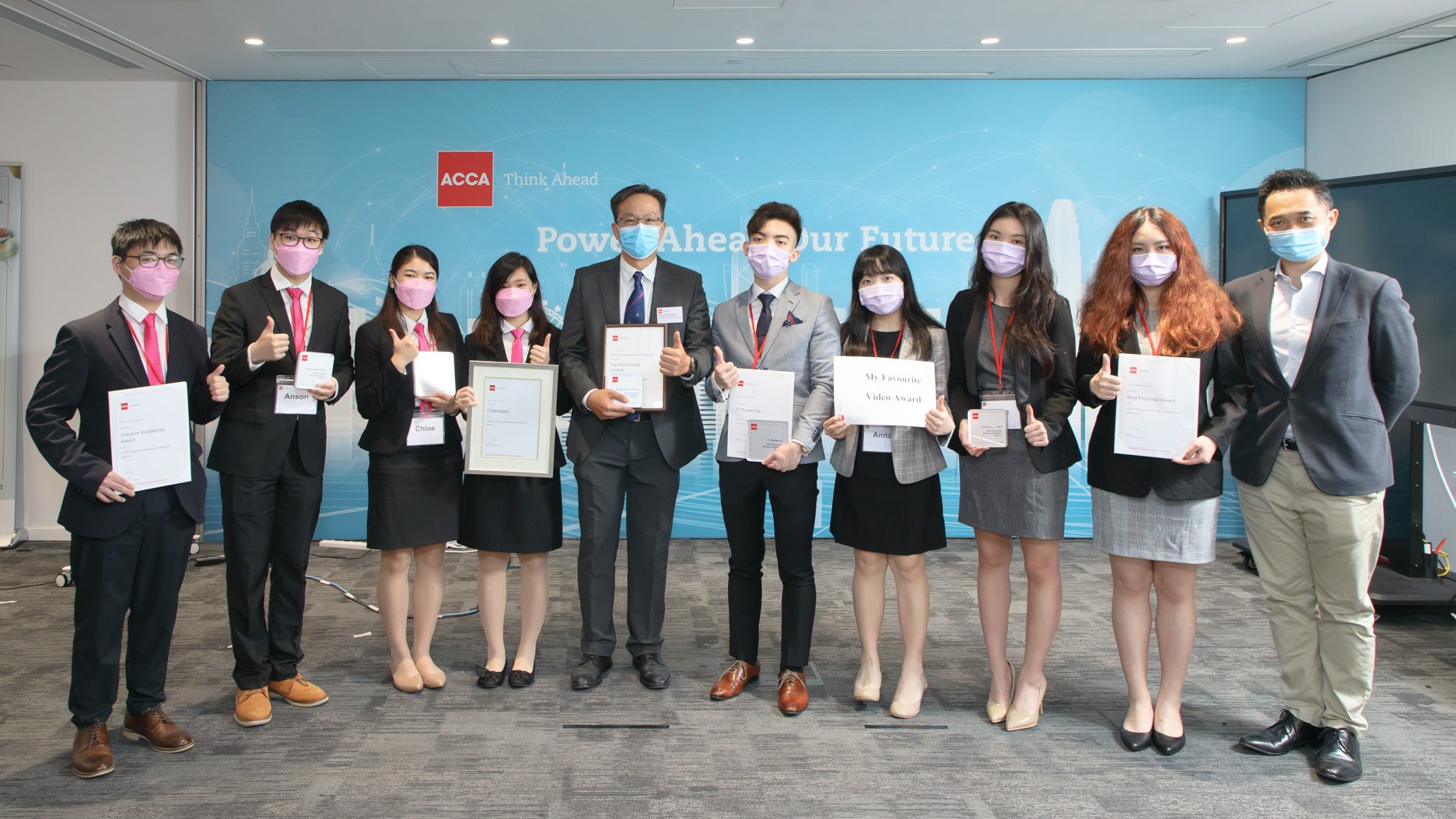 Two undergraduate student teams of The Chinese University of Hong Kong (CUHK) Business School brought home six awards from the 14th ACCA Business Competition on 23 January 2021.
Themed "Rewiring our future: leading digital innovation and sustainable success" this year, students were challenged to bring new ideas of survival and transformation to decipher the next business normal. Contesting teams took on the role of an executive management team, advising the company on its business transformation with positive impact on its sustainable growth as well as the wider community.
Each team has to develop a visionary proposal with the suggested framework and budget plans to optimise the return from the ideas. Their performance and business proposals were evaluated by the seven professional quotients of ACCA – the behaviours and qualities required for an ACCA qualified accountant to meet the future needs and demands of the profession.
CUHK had four teams shortlisted as the top 20 teams and was awarded the Top Participating Institute Award with the most number of teams participated in the Competition. All the top 20 teams had the opportunity to attend a professional skills workshop, and to be coached by seasoned ACCA-qualified professionals during the competition.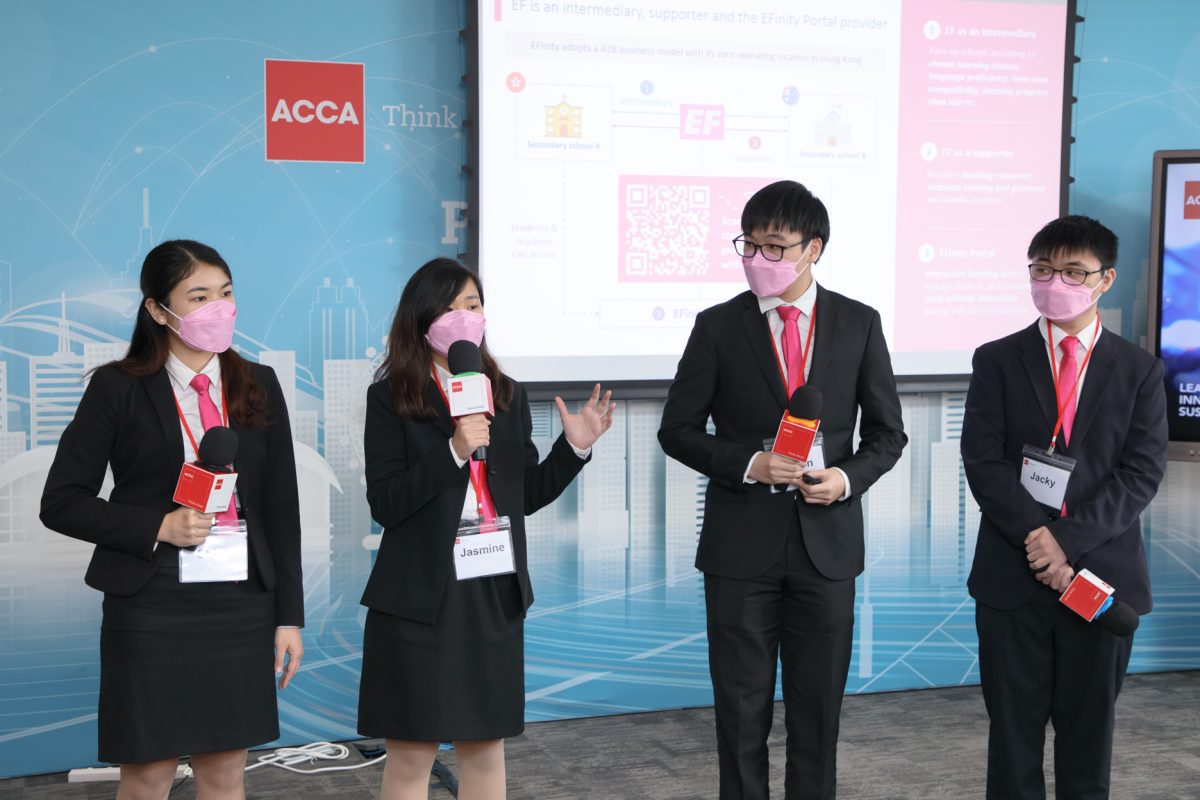 Champion Team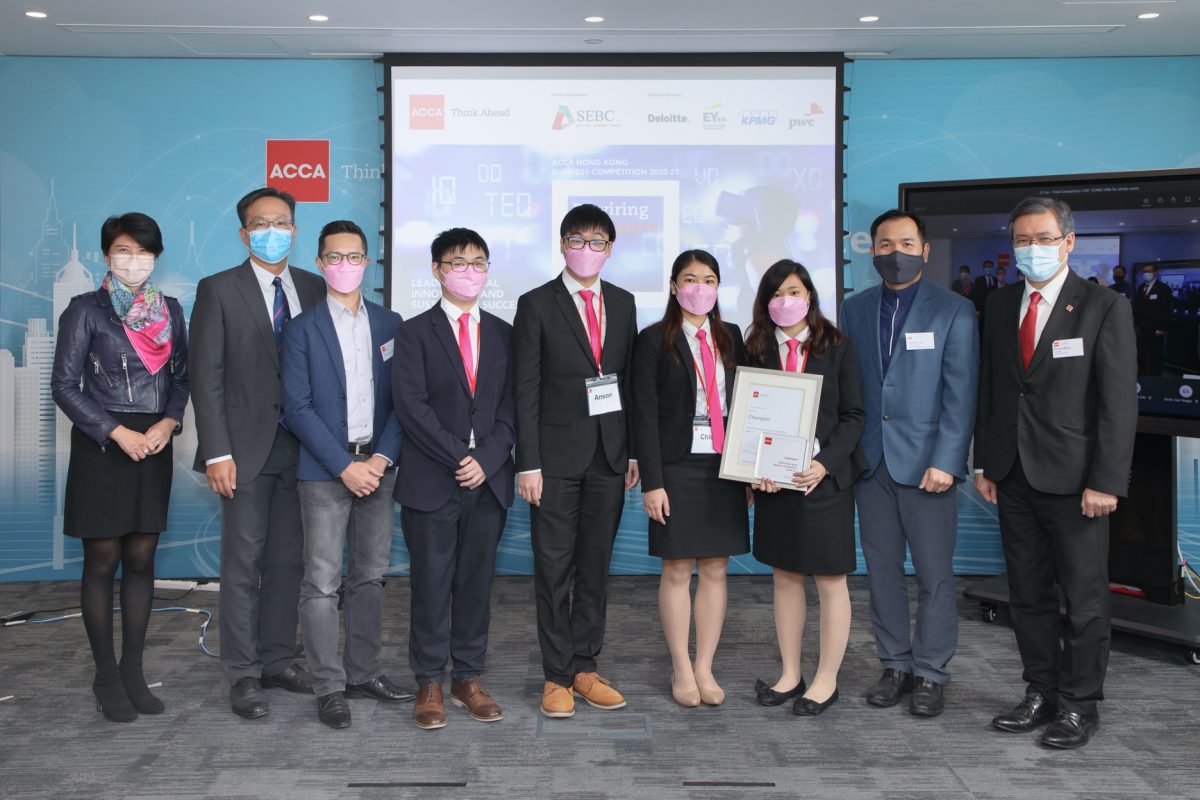 Champion Team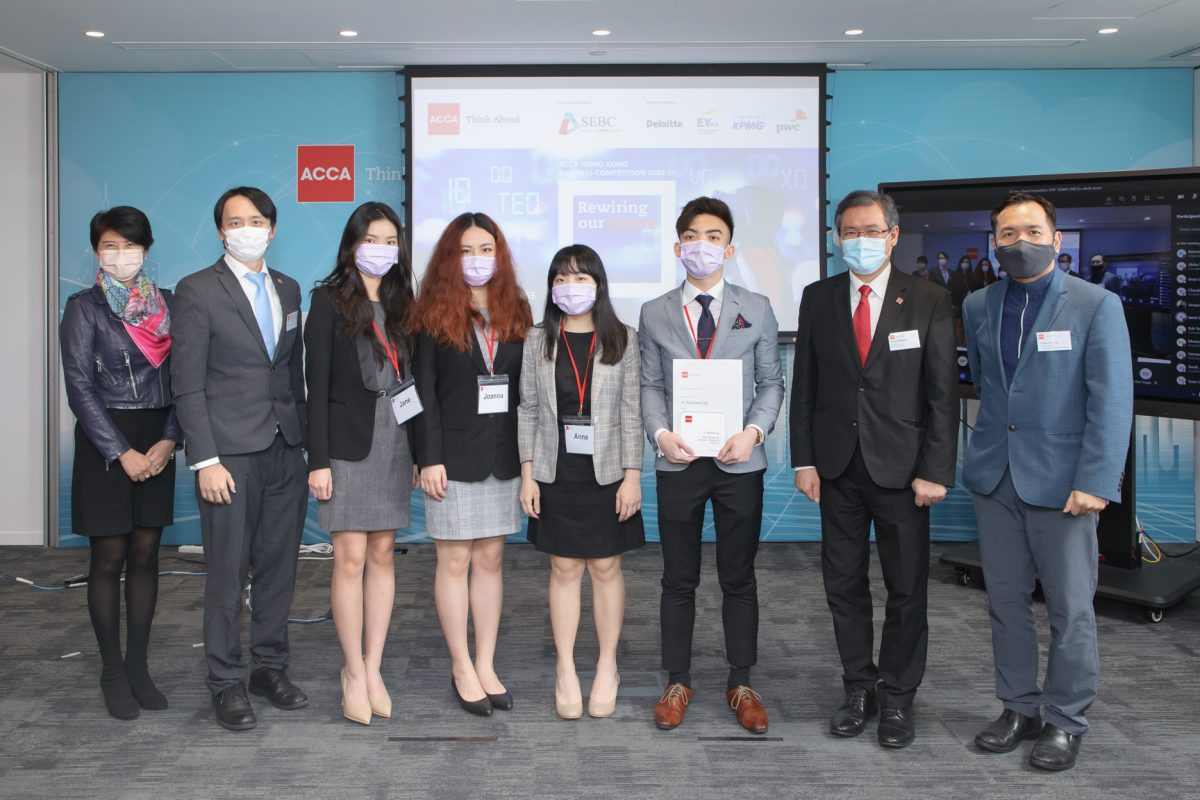 1st Runner Up Team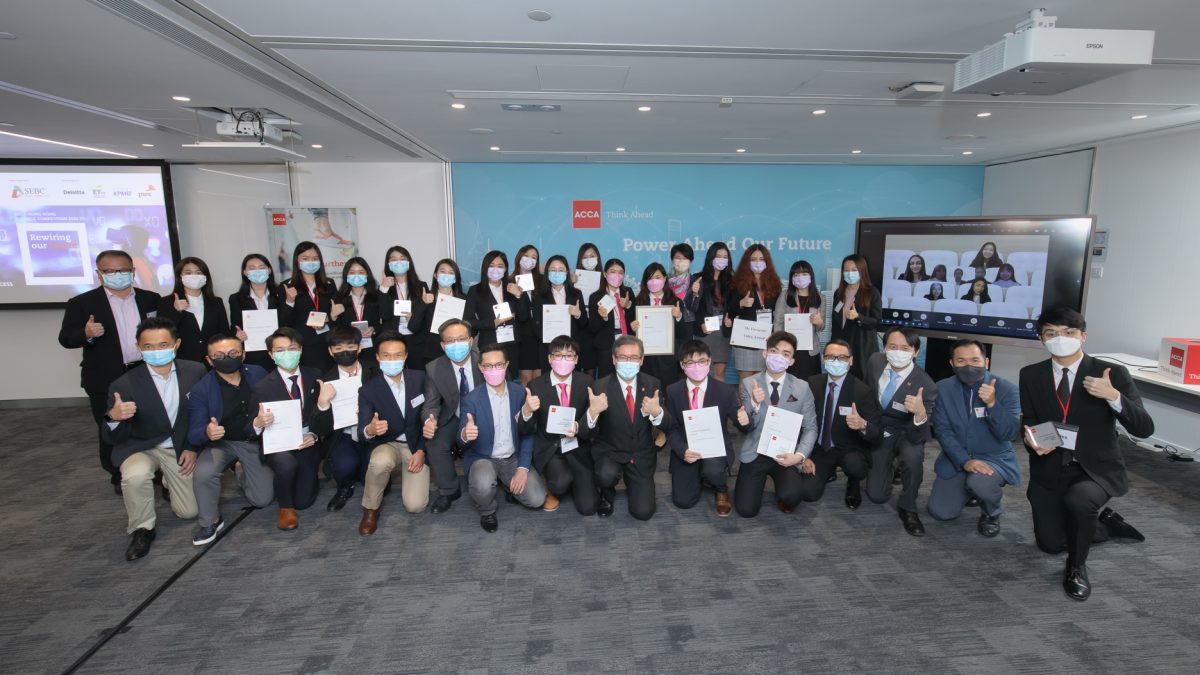 Group photo of the finalist teams
At last, two of the CUHK teams took home not only the Champion and 1st Runner Up awards, but also the Creative Excellence, Best Proposal, and My Favourite Videos awards. They received cash prizes along with full sponsorship of ACCA Qualification Initial Registration Fee and ACCA Annual Subscription Fee for one year. 
Champion Award and Creative Excellence Award
Anson Kan Tsz-hang (Global Business Studies [GBS], Year 3)
Jasmine Tang Long-ching (GBS, Year 2)
Jacky Tong Ngo-nam (GBS, Year 2)
Chloe Yeung Yuet-sang (GBS, Year 2)
1st Runner Up, Best Proposal, and My Favourite Video Awards


Organised by ACCA, the annual Hong Kong Business Competition equips accounting and business students with the accounting, business analysis and communication skills employers demand. ACCA has a thriving global community of 227,000 members and 544,000 future members based in 176 countries that upholds the highest professional and ethical values.