Six Business School Students Take Home Second Place in Cornell International Real Estate Case Competition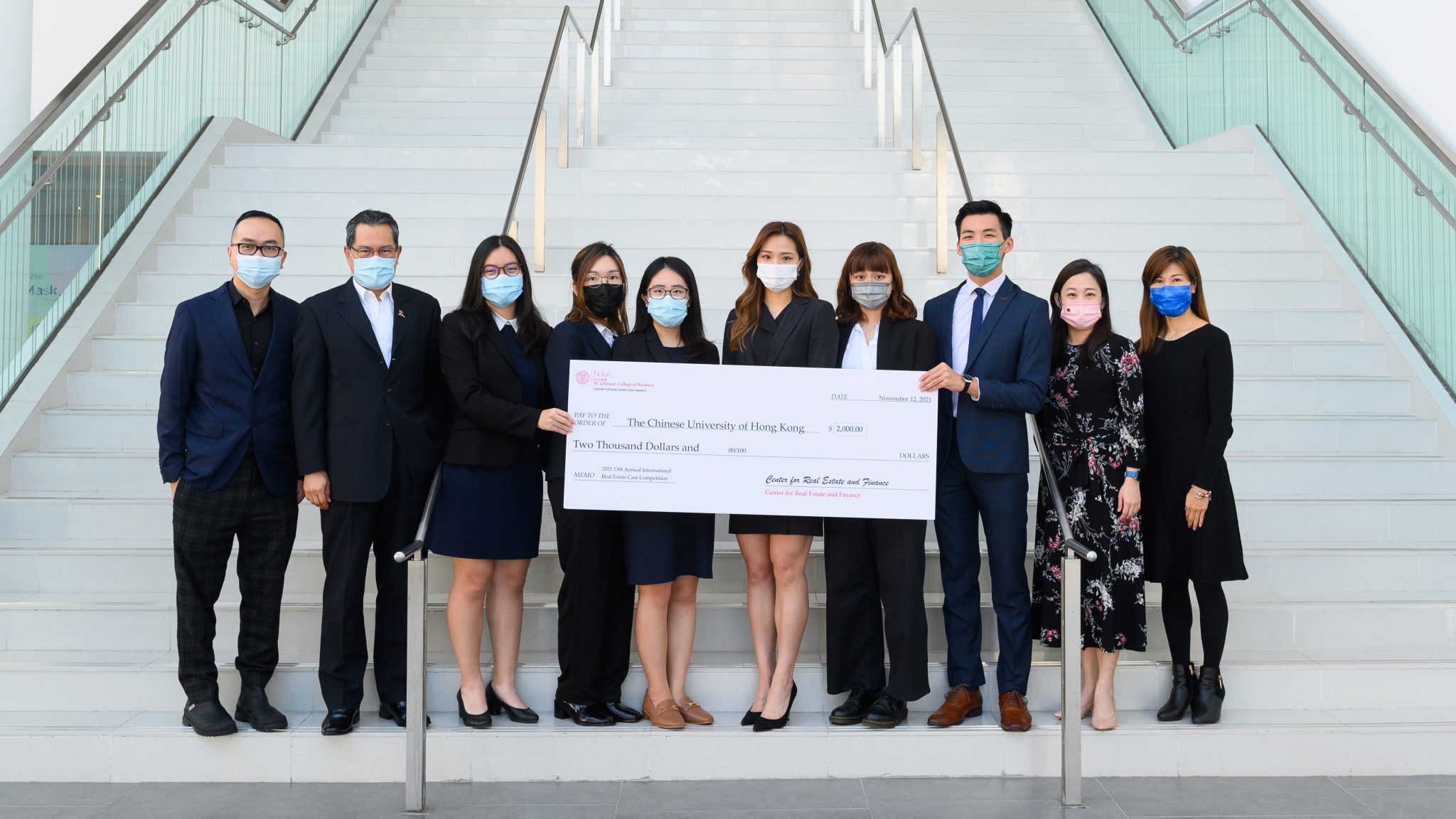 The winning team comprised Vivian Wing-yu Ma (Hotel and Tourism Management, Year 7), Johnathan Cheuk-nam Lee (Hospitality and Real Estate [HRE], Year 5), Hilda Hiu-wing Cheng (HRE, Year 5), Jeanie Hiu-ki Wong (HRE, Year 4), Winnie Wing-lam Wong (HRE, Year 3) and Eileen-Marissa Chiu (HRE, Year 3). As the only team from Asia, the students competed against eleven undergraduate teams from Canada, Sweden and the US, and were awarded with a cash prize of USD2,000.
In the competition, each team was tasked with an intensive five-day process of analysis and presentation regarding an actual commercial real estate transaction. The teams were judged on their investment recommendations, approach to the problems, and presentation skills. The judges commented that they were very impressed with the CUHK team's presentation. Most of the judges felt the students got the deal and analysis right. The judges are top executives from investment firms, private equity funds, developers, including Silverstein Properties, Walton Street Capital, Three Wall Capital, Macklowe Properties and more.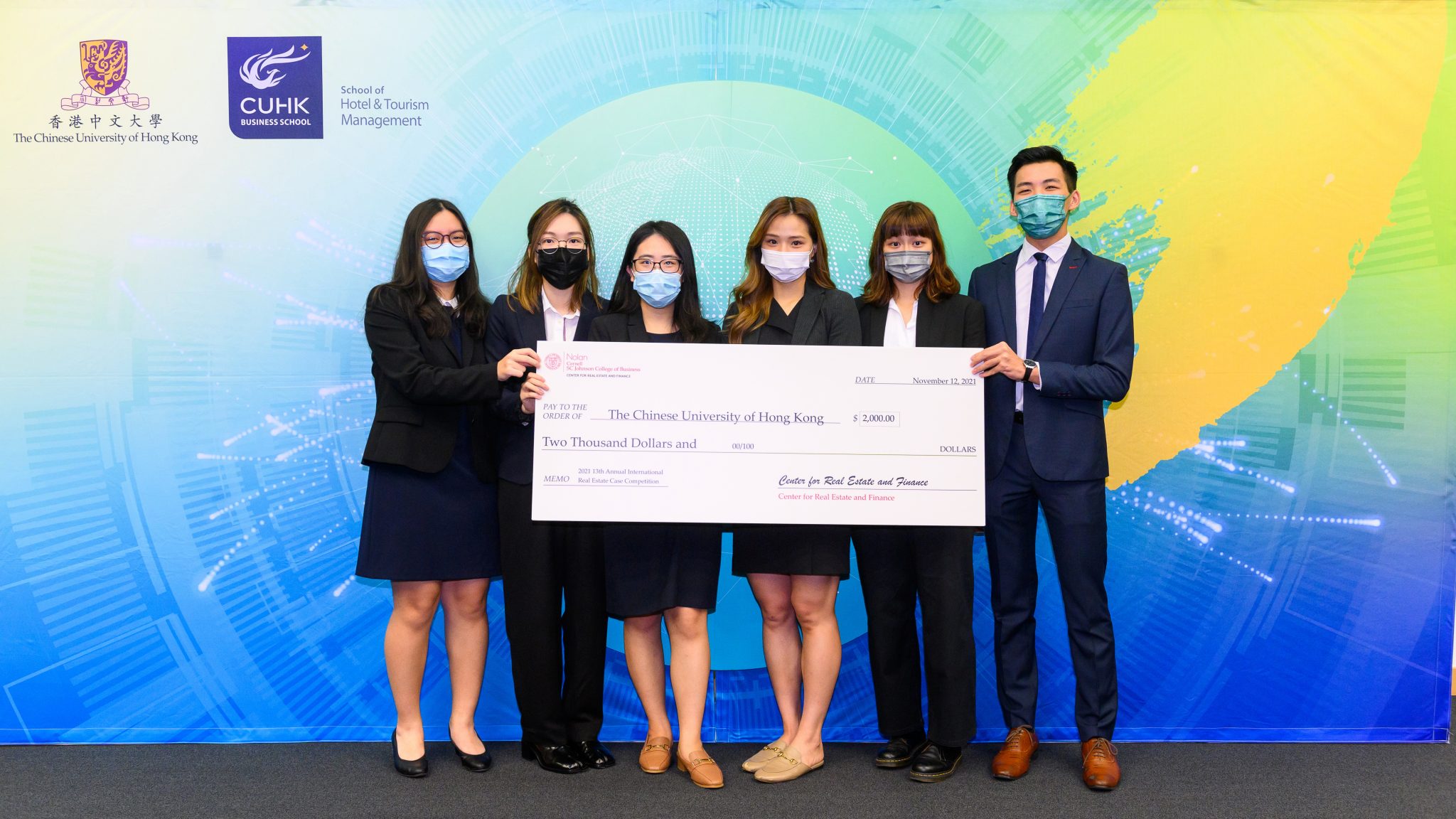 From left to right: Eileen-Marissa Chiu, Hilda Hiu-wing Cheng, Winnie Wing-lam Wong, Vivian Wing-yu Ma, Jeanie Hiu-ki Wong and Johnathan Cheuk-nam Lee
Prior to the competition, the CUHK students went through a tough and intensive 2-month training. In the training, faculty advisors from the School of Hotel and Tourism Management, including Prof. Desmond Tsang (Associate Professor), Dr. Veronica Lin (Professional Consultant) and Dr. Ervi Liusman (Lecturer), as well as industry advisors, including Gavin So, Vice President of Nan Fung Trinity, and Nancy Wong, Senior Manager (Regional Research) of Savills, provided them with guidance, critiques and feedback.
Dr. Liusman said: "We are truly grateful to have a hardworking and motivated team this year. They worked around the clock to get the analysis done and correct. The team took into consideration every critique and feedback provided by the advisors to improve their skills and analysis. We truly admired their spirits."
Hosted by the Centre for Real Estate and Finance, CIRECC is the most prestigious and major competition in real estate participated by all the top real estate and business schools in the world. The academic event provides a platform whereby students, faculty, and practitioners may interact and exchange ideas about the future of the real estate and finance industry.