Do you know there are numerous factors, apart from a pretty face, that can predict a date between a man and woman? The way you smile and how you place your arms or move your body in a conversation are all clues. They can be transposed to algorithm that could make the dating apps smart enough to locate your true love!
On 27 March 2020, Prof. Tingting Fan, Assistant Professor of the Department of Marketing at The Chinese University of Hong Kong (CUHK) Business School, was invited to deliver a lively talk entitled "Love at First Swipe: Innovations for Online Dating" to fellow students, graduates and the general public.
Prof. Fan examines the dating landscape from a marketing perspective on the grounds of a drastic surge in the number of users engaged in online dating apps nowadays. Online dating opens a new window especially for those who are geographically volatile and find offline dating hard to handle.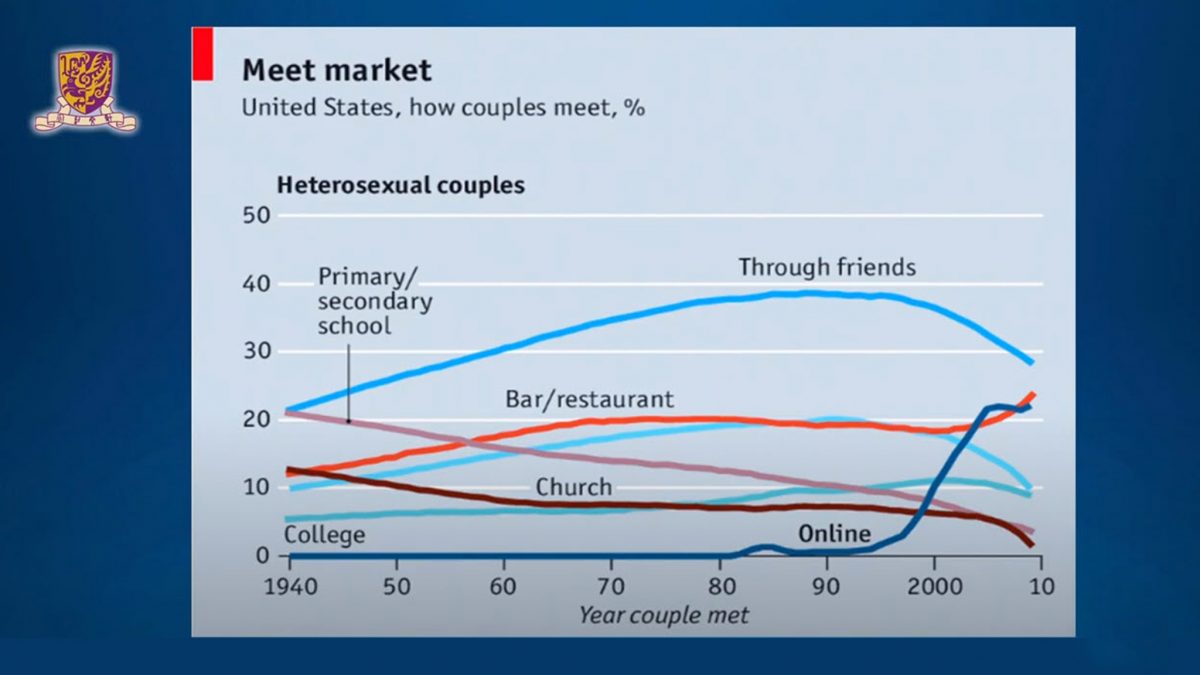 Traditional offline dating requires ones to meet, talk to each other, screen out the person before going on a real date. Online dating has transformed the protocol in a way that the app would possibly screen out anyone who seems unfit for the users, before they could consider going to meet, talk or even date each other.
Protocols of Dating:
Offline: Meet > Talk > Screen > Date
Online: Screen > Meet > Talk > Date
Prof. Fan quoted the research findings, saying there are a lot of factors, other than a pretty face, that can predict a date between a man and woman, including rewards such as the voice, the words, and the questions being asked. For example, if a man limits his voice and pitch when he talks to a woman, it means he shows an interest to the woman because a monotonous voice is seen as masculine by females. On the other hand, if a woman varies her pitch from time to time when she talks to a male, that means she is interested.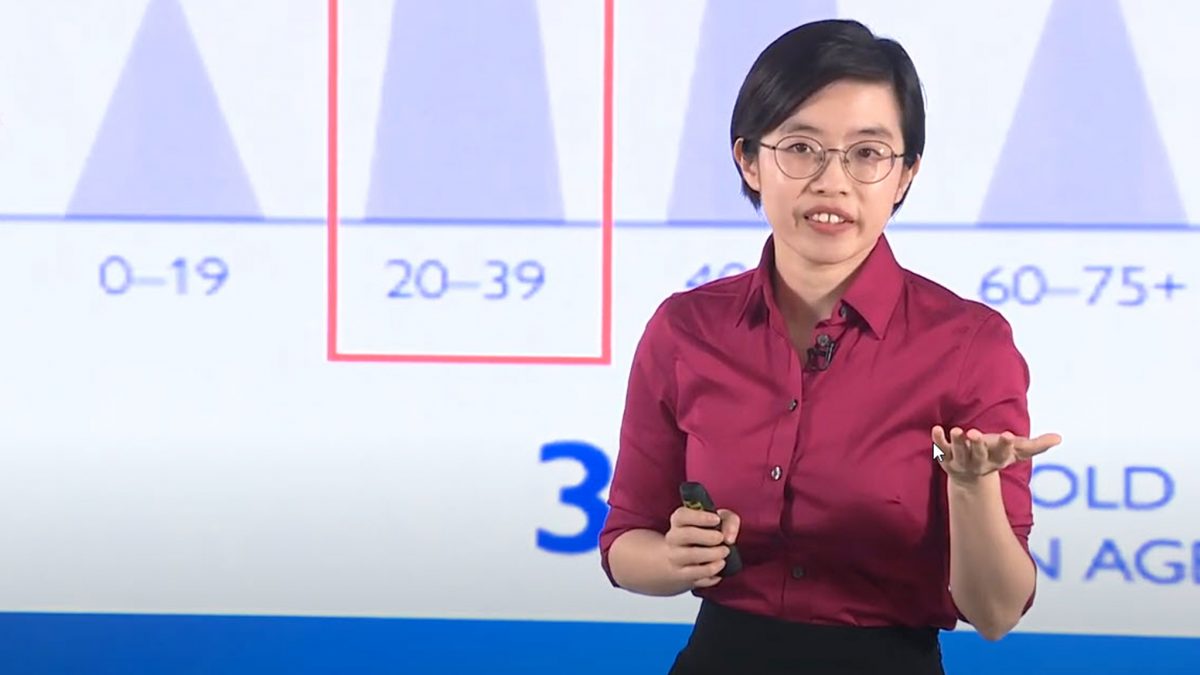 Numerous questions were raised by the audience at the talk which received an overwhelming response with over 554 registrations and 291 attendees, including CUHK students, graduates, as well as the general public. Prof. Fan said, "The reason why I chose this topic today is not just because it's interesting for everyone. I want to use this example to showcase that university education is not just about taking exams, taking notes or getting an A, it should be a journey to the world, an adventure to the unknowns and a liberation of our minds."
On a last note, Prof. Fan regarded online and offline dating as no substitutes to each other, as both are deemed crucial at different stages of a relationship. Online dating could no doubt facilitate the initiation of conversations. However, as time goes by, offline dating could not be ignored as face-to-face meet-ups and personal touch are inevitable to human beings. Nevertheless, humans could make use of the innovations to make the dating apps smarter and perform better.
This online talk is hosted under "Class Act Online Series", an initiative by Communications and Public Relations Office of The Chinese University of Hong Kong, which aims to support quality learning off campus during the pandemic. Nine scholars from different faculties were invited to deliver a series of online talks to explore important topics from their own professions.