The founder of Hong Kong's very first recycled pulp mill is full of innovative ideas. Some of them came from his dream of transforming the economy into a circular one. Others arose from the need to navigate through tough circumstances, including the COVID-19 pandemic. Despite countless ups and downs, this social entrepreneur continues to forge ahead to realise his dream.
Meet Harold Yip (BBA in Marketing 1987, Executive MBA 2001), a graduate with double degrees in business from The Chinese University of Hong Kong (CUHK) Business School. Harold established MilMill last year. It is the first factory in Hong Kong that turns waste paper into environmentally friendly products like recycled toilet paper.
When COVID-19 hit, everyone was scrambling for bathroom rolls in the city, and it would have been a golden opportunity for Harold to sell his products. Unfortunately, his fledgling business couldn't profit from this. His biggest problem: There simply wasn't enough waste paper for his mill to turn into pulp for recycling. So he had to come up with creative solutions.
"I truly believe that after the pandemic, more and more people will be interested in learning how to live a healthy and sustainable life." — Harold Yip
One of the solutions was to work with District Councils and other organisations to increase the number of waste paper collection stations. Community support came pouring in, and the volume of recyclables increased rapidly within two months. "We received mail from enthusiastic supporters every day," Harold recounts. "The beverage cartons had all been cleaned thoroughly, and some packages were even from overseas. It was such a huge encouragement for all of us!"
In addition, Harold is planning to raise funds through crowd-funding and pre-sell his products online.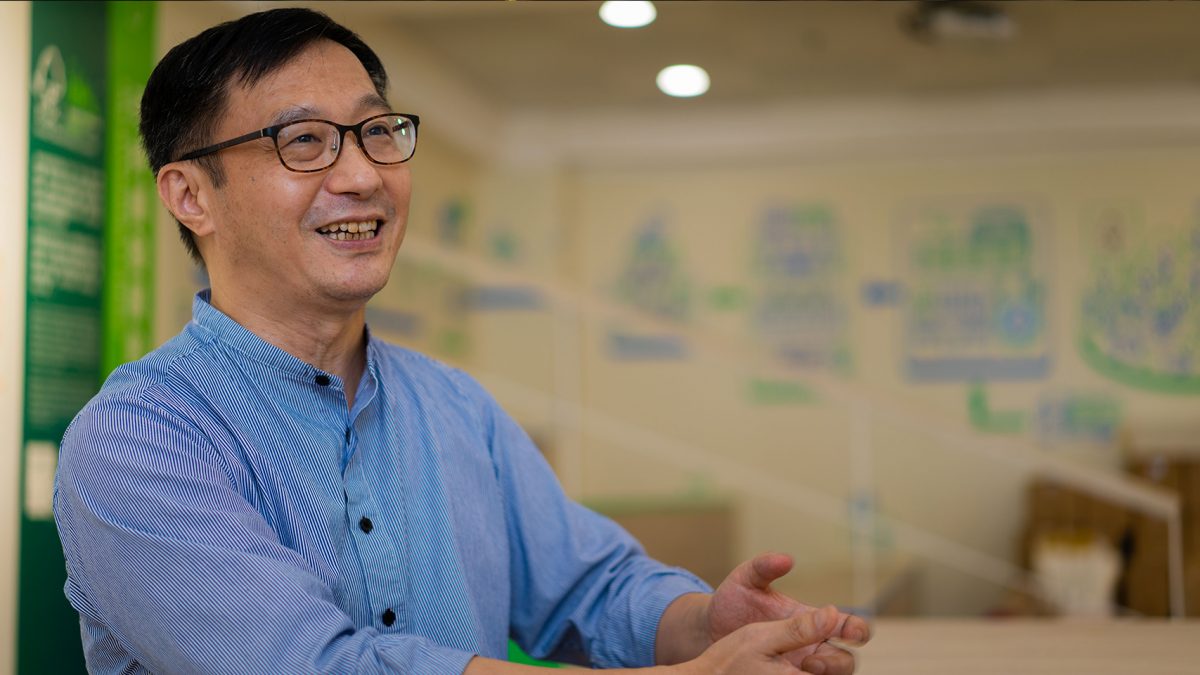 The Long Road to Circular Economy
The opening of MilMill came on the heels of a long journey that Harold embarked on 11 years ago. At that time, he had just quit his job as CEO of Fook Woo Paper (later renamed as Integrated Waste Solutions Group). It was the peak of his corporate career, which began as a salesperson in the paper industry.
While most people regarded old documents as nothing but garbage, Harold saw a viable commercial opportunity in them. Using his knowledge in the paper industry, he chose to start a hi-tech paper recycling company with a business partner. The company, Secure Information Disposal Services Ltd (SSID), shreds confidential documents for companies. It uses a proprietary RFID system, which allows clients to track the end-to-end process from pick-up to destruction, greatly improving the trust factor. "The recycling business was an ideal entry point because we're charging clients for handling their confidential documents, and after destroying those documents, we turn them into recycled paper products that we can sell," Harold said.
"CUHK's liberal environment helped me understand that there was so much more to do beyond studying, I had a chance to develop my interests and learn how to learn. Participating in various student-led organisations nurtured my mindfulness in caring about the community." — Harold Yip
SSID also helps clients, including CUHK, perform waste audits and waste-reduction planning. This type of business isn't one that turns a quick profit like many others. But Harold has never been interested in making a quick buck. In fact, when he graduated from CUHK, most of his classmates entered the banking field because it was very lucrative. But he was more interested in becoming a social entrepreneur. Establishing SSID was his first step in realising that dream.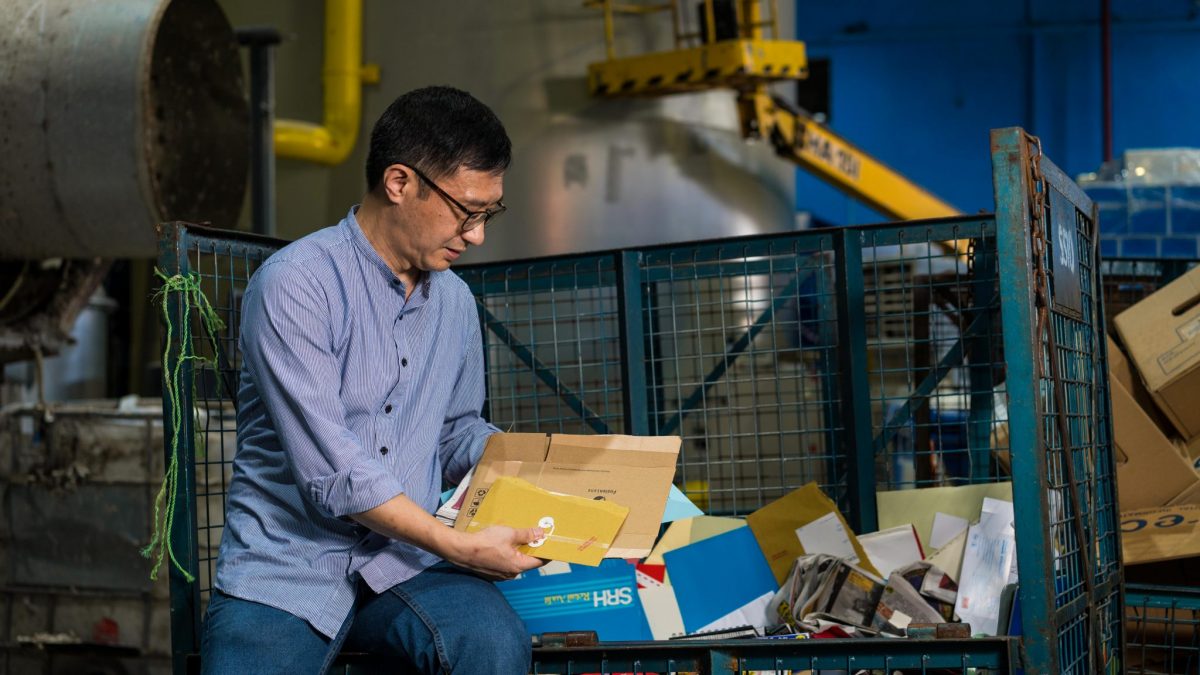 Social Entrepreneurial Dream Comes True
Running a business in a relatively new industry isn't easy. It took seven years before SSID could turn a profit. When it finally did, Harold felt that it was time to dive deeper so he could get closer to his goal. MilMill is his dream come true.
The lead-up to the opening of MilMill took a great deal of effort and investments. Using his sales skills and past contacts, Harold secured contracts from 3,000 companies. They would be the mill's waste paper suppliers. In October 2019, he reached an agreement with a paper factory in Vietnam. Under the agreement, MilMill would export pulp to the factory for it to manufacture recycled toilet paper. MilMill would then purchase the products to sell in Hong Kong.
Why did Harold choose to enter the pulping business? He explains: "Pulping can completely remove all words and images from paper. This is the safest and most sustainable way to manage confidential documents."
In addition, he says, pulping makes it possible to recycle waste paper products that are difficult to break down, such as beverage cartons. The ability to break down these materials allows MilMill to amass more raw materials for recycling. It also opens up opportunities overseas. "Beverage carton is a composite material, and there are international laws that restrict it from being exported as wastage, "Harold says. Once the material has turned into pulp, however, it can be exported.
The initial market response to recycled toilet paper was quite positive. MilMill sold the product in small retail stores at first. The demand increased rapidly. In May, the product appeared on supermarket shelves. When the pandemic broke out, MilMill was forced to halt its production because of a shortage in raw materials due to the lockdowns. The supply of beverage cartons and other waste paper dropped by 90 percent and 50 percent, respectively. But Harold wasn't frazzled by these formidable challenges. He ploughed on to keep his business afloat.
"A pulping machine works at its best when it's kept in operation around the clock. Similarly, we should always look ahead and make the most out of every moment that we have!" — Harold Yip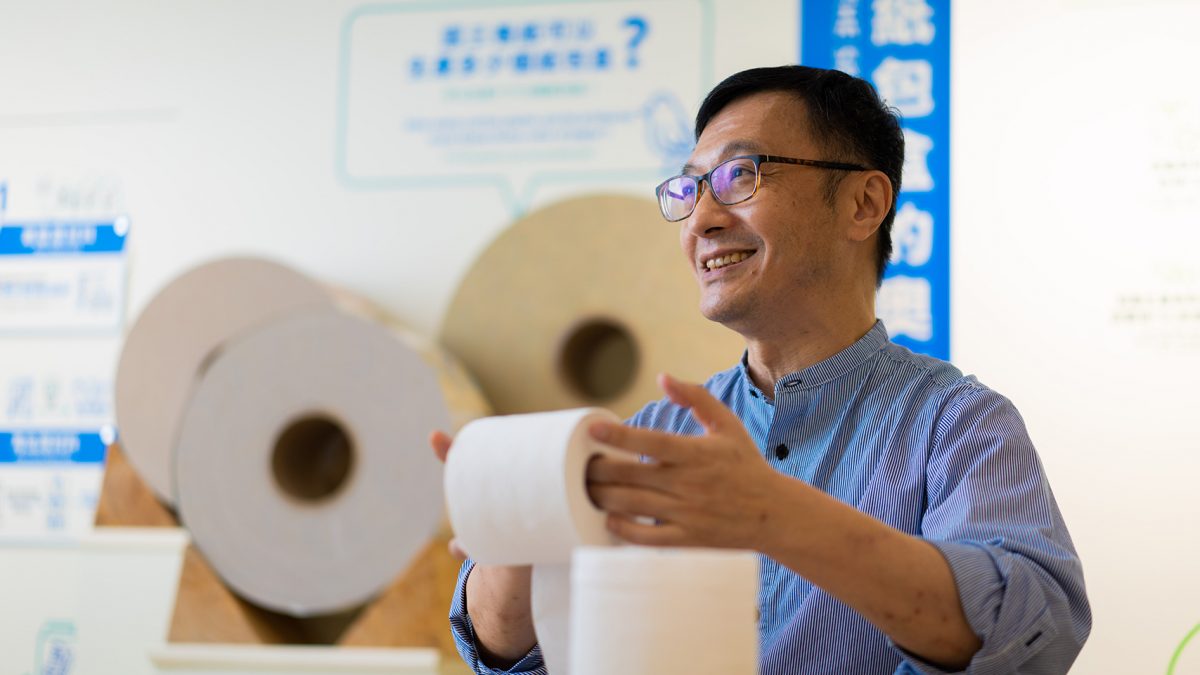 Moving Forward as Recycling Pioneer
While recalibrating his next steps after the pandemic, Harold remains hopeful and full of new ideas. He and his business partner are looking to expand their operation by collecting waste directly from beverage companies and malls, then pulping and exporting it to their Vietnam facility. There, the pulp will be made into recycled cardboard boxes and tissue paper and sold back to the companies that supplied the waste.
"Guiding people to develop new habits is much more complicated than simply attracting a consumer to choose a particular brand," Harold said. He believes there is still much room for improvement when it comes to educating consumers about recycled products. "Like other commercial goods, recycled products require marketing to change consumer habits," he says.
Harold's brain is always in action, churning out new ideas constantly. "A pulping machine works at its best when it's kept in operation around the clock. Similarly, we should always look ahead and make the most out of every moment that we have!"
This article first appeared in CUHK Business School Alumni Portal, republished with permission from Alumni and Corporate Affairs Office, CUHK Business School.