The glitter and allure of the jewellery industry often conceal the perseverance of artisans and salespeople, who spend their lives perfecting minute details.
Peter Suen [EMBA (Chinese) 2014] began his career in the luxury industry as a sales trainee in the 1980s. In 2011, he was appointed Executive Director of the Chow Tai Fook Jewellery Group to oversee its businesses in Hong Kong, Macau, Taiwan and overseas. Since his first day in the business, Peter has always insisted on "exceeding expectations", a mindset that has enabled him to stand out and hone a diverse skillset, and now manage the jewellery giant with deftness and precision.
A Personal Brand that Goes Beyond Boundaries
Peter discovered his talent for sales and interest in jewellery while working a summer job. He joined Chow Tai Fook after graduation and started as a "newbie" on the frontlines. From switching branches to career advancement, Peter attributed his relatively smooth journey to fortuity, including meeting old masters who were very generous in passing on their knowledge to the younger generation. Having the right attitude was also crucial: "Jewellery is a luxury good, and sales often rely on trust and interpersonal relationships. Salespeople, like merchants, must build a reputation. I try to grow myself as a brand and foster long-term relationships with customers."
More than that, Peter always pushes himself to go above and beyond to exceed others' expectations. His efforts have gradually paid off; he frequently broke the record for the highest single transaction amount and rose to become the company's youngest branch manager. "I'm motivated by record-breaking, of course, but I'm most proud of having built long-lasting friendships with my customers. I'm still in touch with some of my first customers, even though they're all over the world now. Some even brought their grandchildren with them to shop with us. Being a part of an industry that is inherently linked to happiness gives me a lot of satisfaction."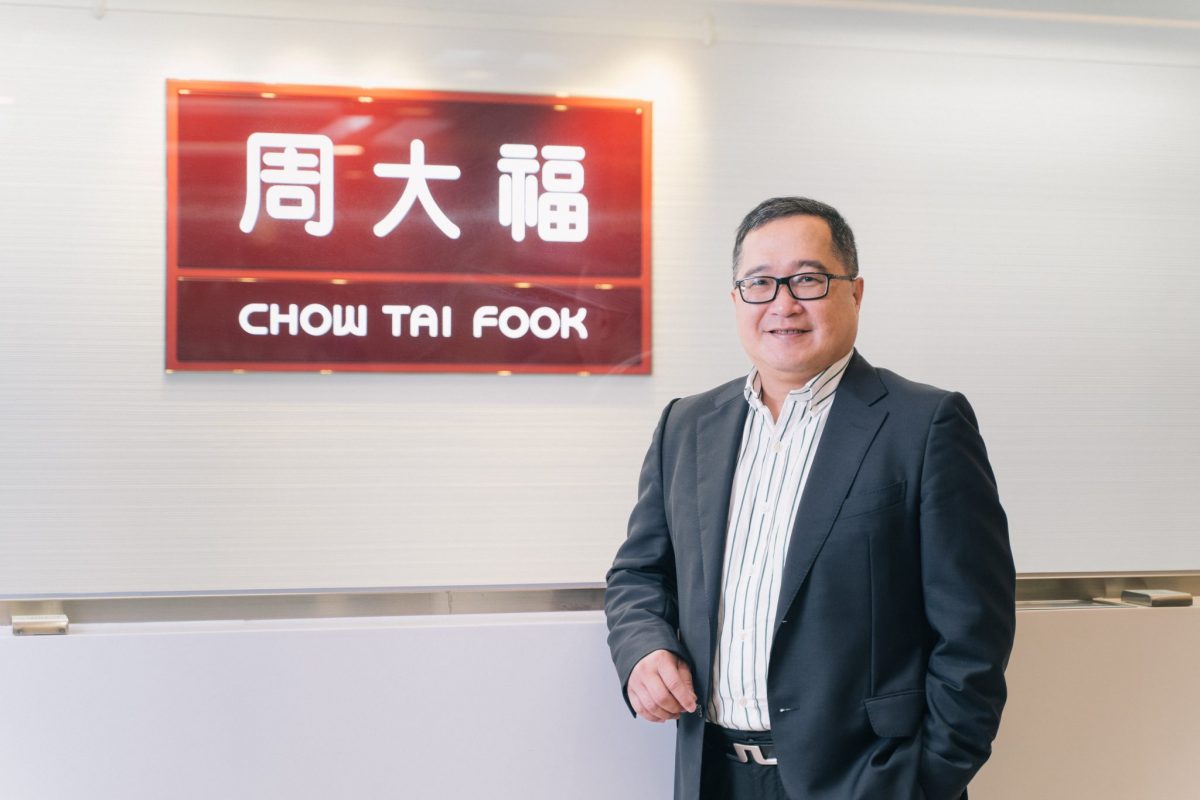 Peter joined Chow Tai Fook after graduation and has been a part of the industry's evolution for nearly 40 years.
Demonstrate Leadership by Passing the Baton to the Next Generation
Good communication is crucial to sales success. Keen observation, active listening and delivering the right message to the right audience at the right time are key attributes that can prove valuable to both customers and management. Peter's management style contains a blend of old-school tradition and modern principles. He is working to empower the younger generation of employees by entrusting them with responsibility and guiding them on their career journey (a management philosophy also known as "saying more and doing less" in Chinese).
"Opportunities to learn and grow are important for the younger generation. I see my role as empowering the team leaders to manage their own work and providing guidance and support where necessary". He remembered that being told off was commonplace during his apprenticeship days and that even his colleagues once thought of him as a stern teacher. But now he focuses on sharing his experience and giving younger colleagues room to grow and shine.
"The jewellery industry is like many other traditional industries. There must be business systems in place to ensure stability, seasoned masters to pass on knowledge, and vitality to attract young people who value flexibility and challenge." To stay current, the company not only offers flexible work arrangements and professional training but also courses like wine tasting to help colleagues develop new skills. Furthermore, the Group is incorporating innovative technologies into its core businesses, such as introducing various online sales platforms to provide customers with personalised shopping experiences, so they always have something new to look forward to. "When you can operate like a library and offer various treasures from your trove, you will naturally be able to win by delight."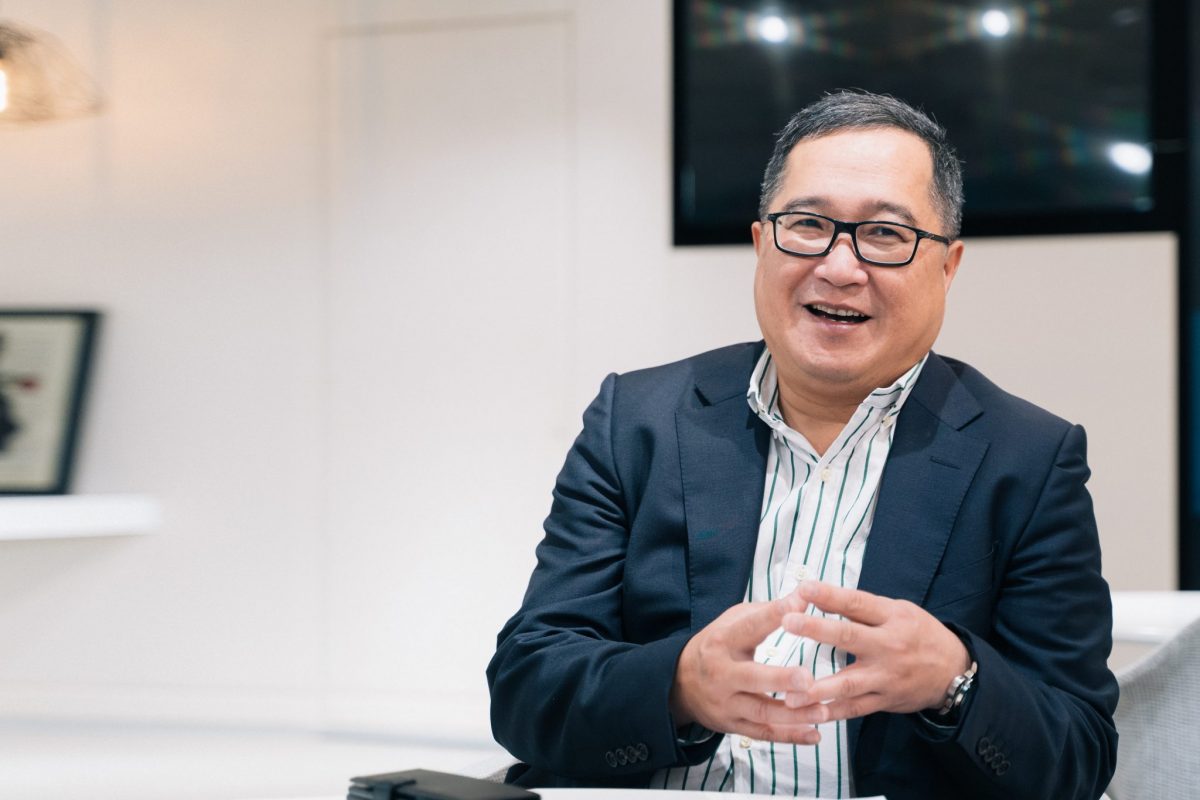 Peter has witnessed the evolution of Hong Kong's jewellery industry over the course of decades, saying it has always experienced rapid growth and indomitable vitality. Nathan Road may have the highest concentration of jewellery stores in the world. "Hong Kong is a magical market. As quarantine-free travel and normalcy resume, we anticipate that the city's retail industry will bounce back gradually." He is also optimistic about the Chinese mainland market and Asian tourist hotspots. With young consumers aged 25 to 34 now driving jewellery and gold consumption, the industry's prospects will be bolstered and invigorated.
Breaking Free from the Mould
Peter fondly recalled his time at CUHK. According to him, returning to school was a wonderful opportunity that provided him with respite from a heavy workload that saw him dashing in a rather singular direction. Furthermore, the EMBA programme offered him time to slow down and think. He also met classmates from different corners of society and was inspired and motivated by the life stories and struggles of these industry elites.
"Set your sights wide and keep exchanging with others," he encourages younger graduates, using what he learnt at CUHK Business School. "This will broaden your perspectives and enable you to see further and deeper."
First published in the CUHK Business School Alumni Website on 9 February 2023, this article was republished with permission from the School's Alumni Affairs and Development Office.