CUHK Business School Launches MSc in Information Science and Technology Management Programme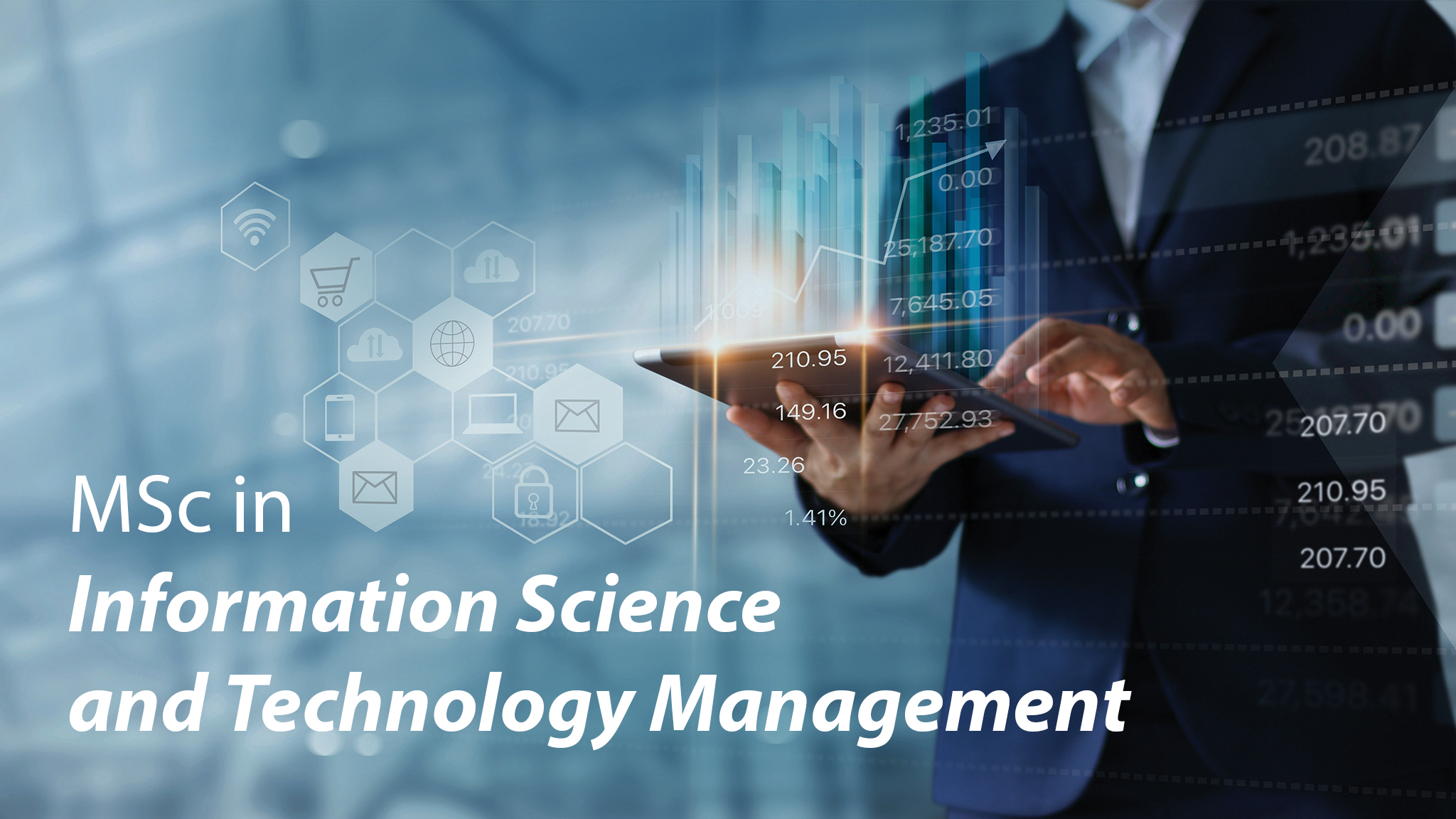 The Chinese University of Hong Kong (CUHK) Business School is now accepting applications for its new MSc in Information Science and Technology Management (MSc in ISTM) Programme. Jointly launched by CUHK Business School and the Faculty of Engineering, the cross-disciplinary full-time programme combines the latest training in information technology and business management required for professionals to succeed in a rapidly changing world.
The first of its kind, MSc in ISTM is a one-year full-time master programme, joining the hands of CUHK Business School and Faculty of Engineering to offer the best-in-class teaching and research in business and technology. Enhancing from the current programme MSc in Information and Technology Management, the new programme provides even more flexibility in its curriculum and course selection. Based on individual needs and interests, students can choose to take more technical or managerial courses, from a wide spectrum of training on blockchain, big data management, FinTech and social media analytics, etc. Students can also choose to take one course offered by other Master's programmes in CUHK Business School or the Faculty of Engineering to meet their quest for knowledge out of the box.
Anyone who aspires to elevate their knowledge in information technology and business acumen, especially recent graduates and young professionals, will find the programme practical and insightful. Students are expected to gain an advanced and holistic understanding of the professional landscape. They will enhance their ability to think and act from multiple perspectives and effectively speak the language of people from across disciplines. Practicum training is also available for students to put their knowledge to the test in a real business setting.
"The curriculum is designed to provide maximum flexibility. No matter from business or computer science and technology in their undergraduate study, students can choose their courses according to their abilities, interests and future plans," said Prof. Weiquan Wang, Programme Director of MSc in ISTM Programme. "The demand for talent proficient in both business and technology is soaring and opportunities are everywhere. The programme aims to prepare the students to become business technology champions in industries such as consultancy, banking, fintech, education and more."
With its vast corporate network, CUHK Business School's Career Management Centre will provide comprehensive career support for students of MSc in ISTM Programme through an array of professional skills workshops, networking seminars and recruitment programmes.
Please visit the programme's website to learn more details.