Hannah Boon (MiM 2022) is a staunch proponent of creating positive change through technology, innovation and cultural understanding. She entered Hong Kong as an international student not only to study business and technology, but also to develop the skills she needs to drive the change she seeks.
Intrigued by Technology. Fascinated by Decentralised Networks.
Both nature and nurture played a role in Hannah's fascination with technology. In the age of the internet and smartphones, technology has remained an inseparable part of her life. As a teen, her interest in DIY crafts led her to search for tutorials online. "I recall learning from videos posted by people in the US, Taiwan and Japan. I thought to myself that it's really amazing that technology empowers us to connect and share information with the whole world," said Hannah.
If DIY projects piqued her interest in technology, Hannah's family guided her future path. She was introduced to the Berkeley Open Infrastructure for Network Computing (BOINC), an open-source middleware system that enables users worldwide to offer their passive graphics processing unit (GPU) capacity for projects of their choice, such as climate tracking or genetic research. "It opened my eyes to the power of network computing. I developed a keen interest in learning more about technology."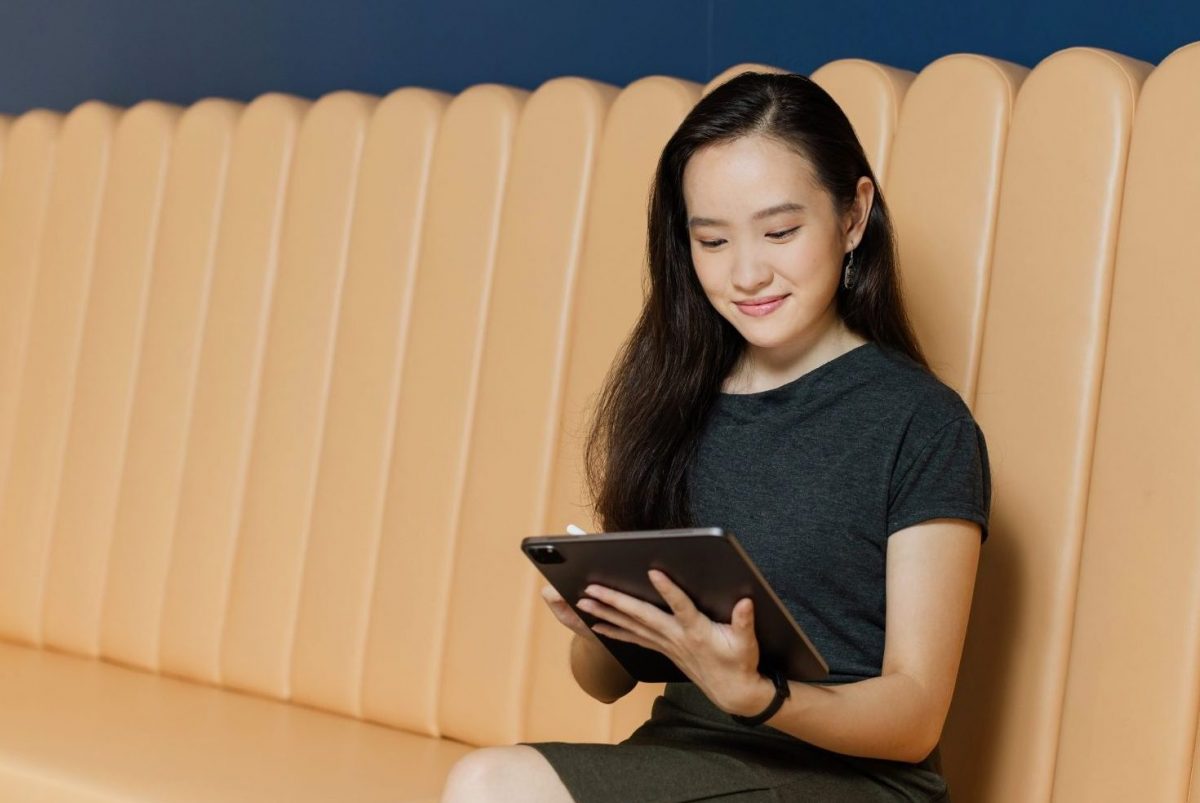 Over time, Hannah contemplated how different technologies can be implemented in diverse contexts to benefit people. "Take the example of blockchain. We can leverage blockchain with IoT (Internet of Things), NFTs (non-fungible tokens) or gamification to achieve greater results, whether it is to improve business efficiency, customer engagement, food safety or sustainability. The possibilities are endless."
Charting the Future of Business with Technology
After receiving her bachelor's degree in 2021, Hannah determined that a postgraduate programme that lets her delve deeply into business topics involving technology would be useful for her professional development. She decided that CUHK's MSc in Management (MiM) would offer her the best master's journey.
Without surprise, she found herself gravitating to the range of FinTech and blockchain competitions available to CUHK students.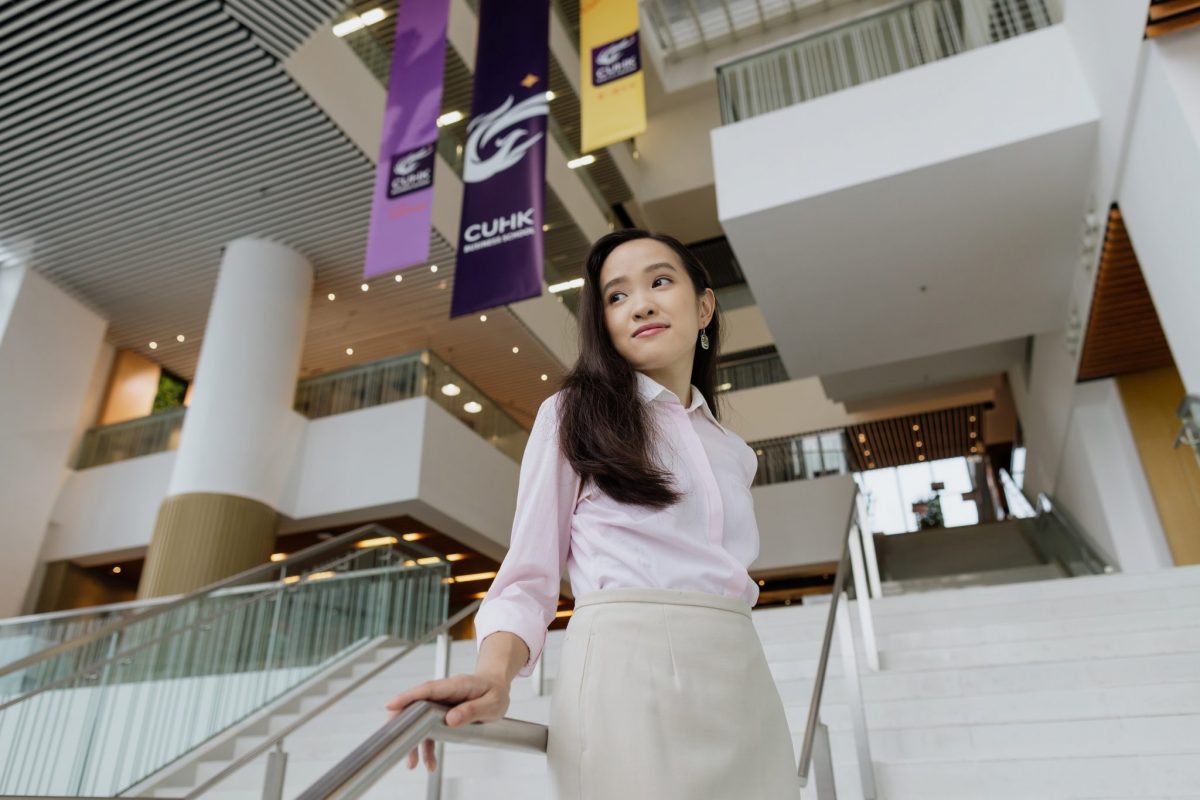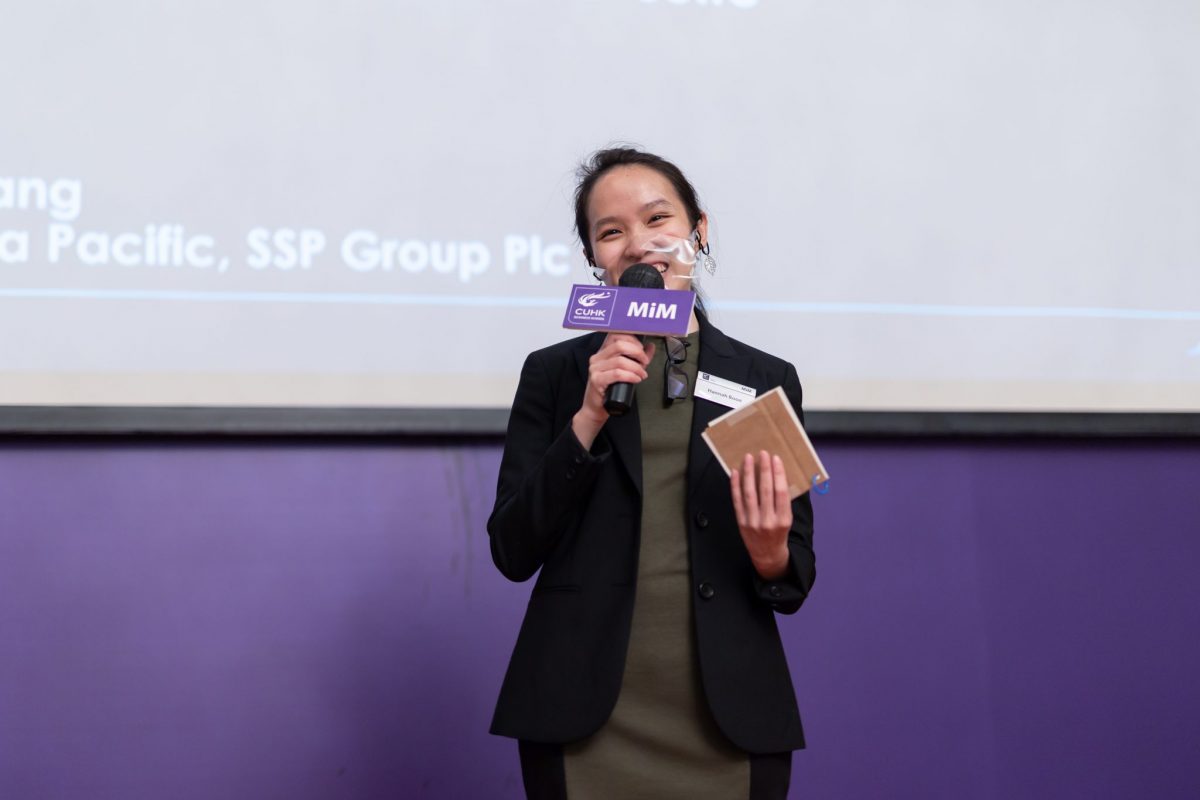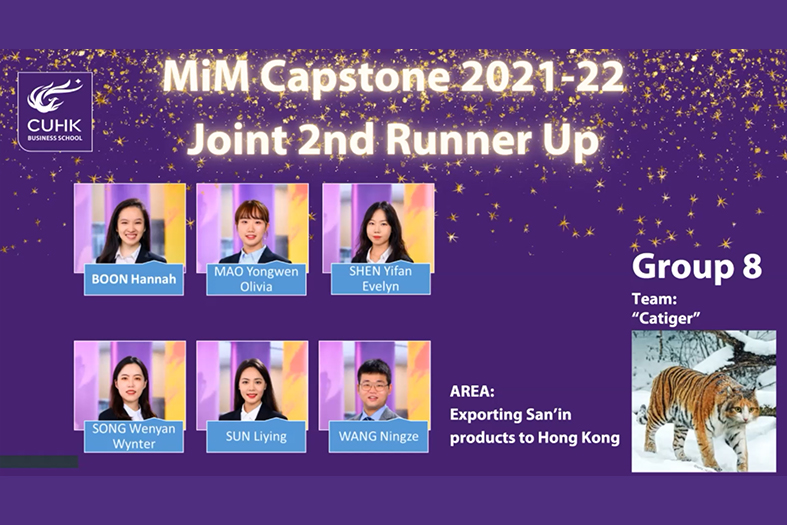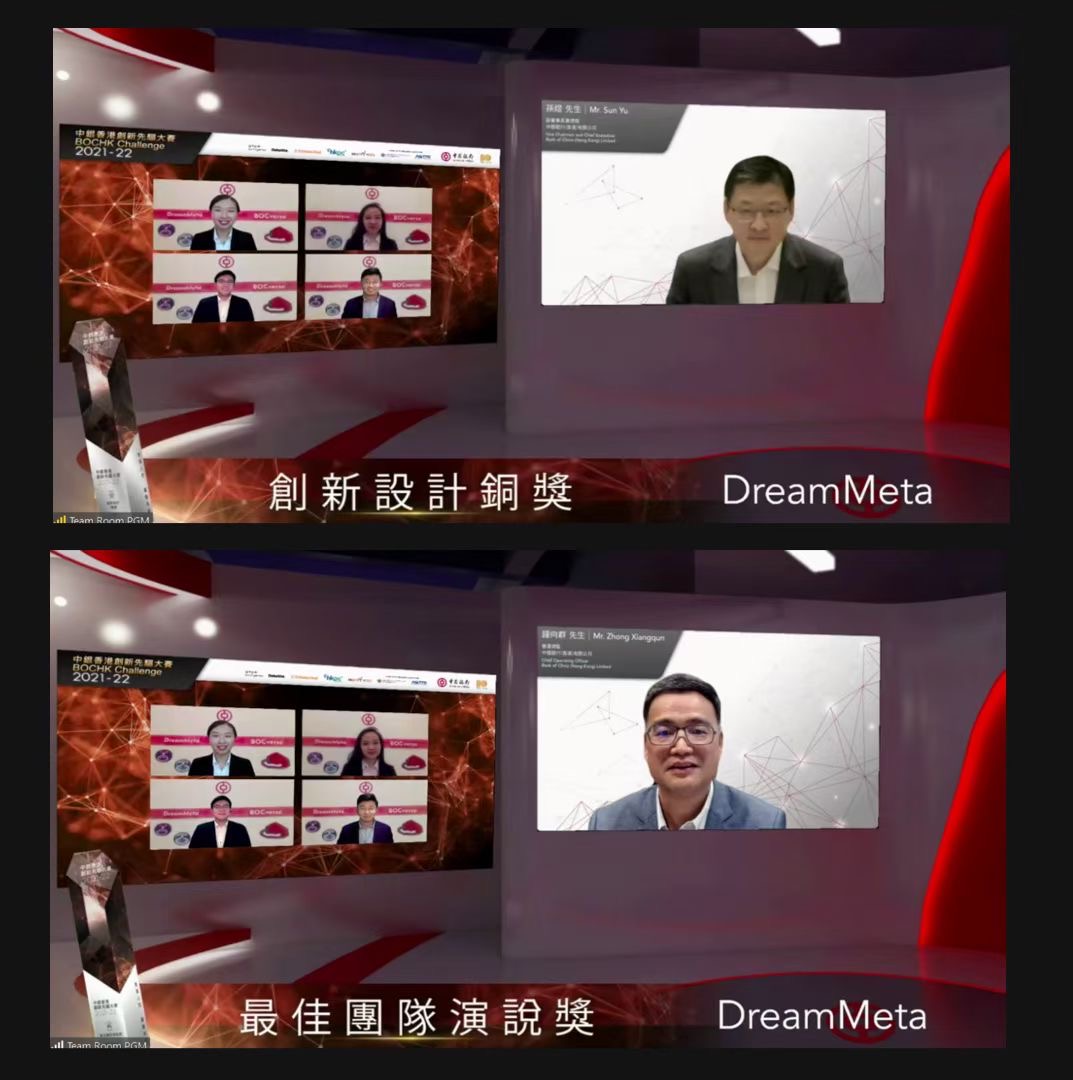 Being able to take part in different projects and case competitions, Hannah enjoyed an intensive yet rewarding year with MiM.
One of the competitions she joined was the BOCHK Challenge organised by Bank of China (Hong Kong). "Our team reimagined how banks connect with their customers and employees in the era of Web3 and came up with 'BOCverse'. While preparing for this project, we became aware of the challenges that traditional banks face as they undergo digital transformation. Our goal was to ideate solutions for resolving their pain points as banking experiences continue to transform. We went on to earn the Innovative Design Bronze Award and the Greatest Teamwork Award."
The Bittersweet Capstone
While competitions were enjoyable, it was the Capstone Project that Hannah thoroughly loved and viewed as one of her sparkiest moments at CUHK. The project enables students to interact with real-life business clients and propose innovative, feasible solutions to address their business pain points.
"The Capstone Project was a bittersweet and unforgettable moment because it was the programme's final course and the last presentation we gave. It was very fulfilling to see how much everyone had learnt during the year and to apply that learning in the final presentation to the client. Our team was named second runner-up. Undoubtedly, it was a memorable and inspirational experience for us all."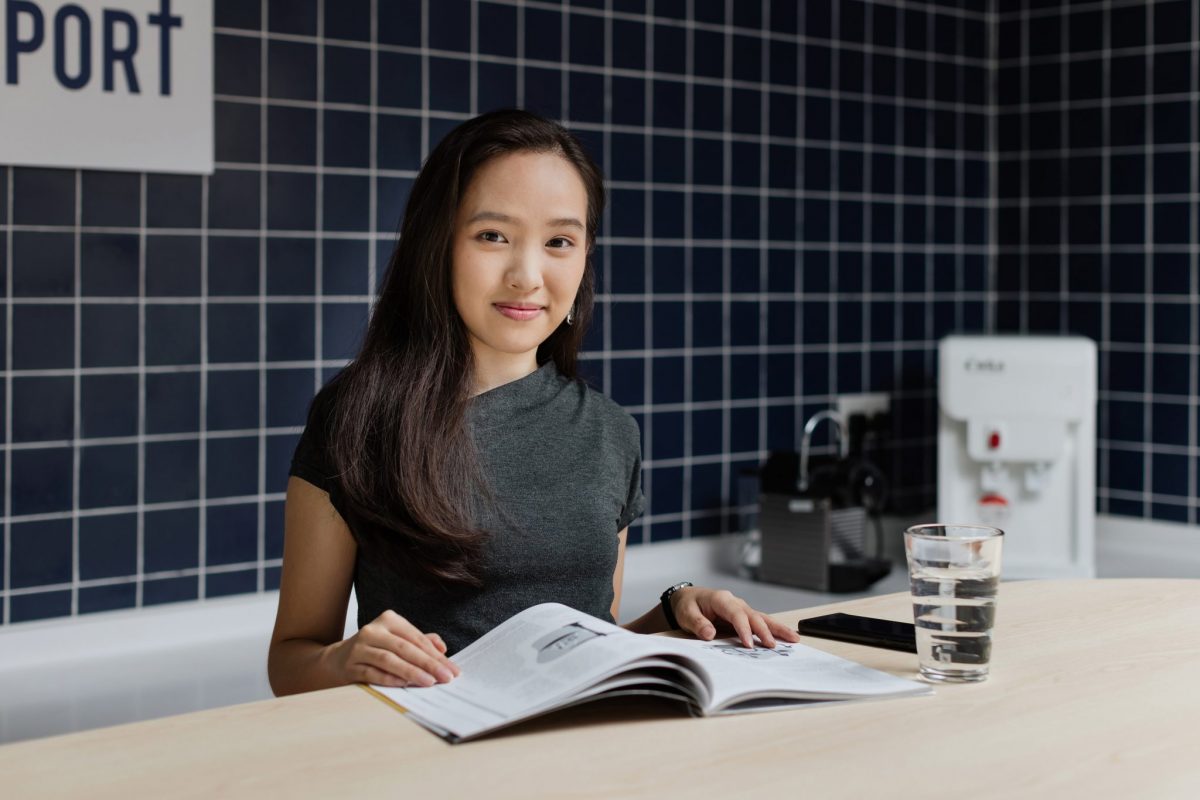 Building Skills and Self-Awareness through Challenges
Participating in various projects and competitions also enabled Hannah to grow as a person. "One of my greatest takeaways was developing stronger self-awareness. It is an especially important skill for young people because it helps us become aware of our character and where we can use our strengths to make a positive difference."
As a case in point, Hannah delved deeper into her passion and strengths for innovation and technology while participating in the International Blockchain Olympiad. The experience highlighted areas where she could further develop and improve her technical knowledge. "I found it to be an exciting opportunity for personal development. It helped me grow over time through intellectual experiences and step towards a better version of myself."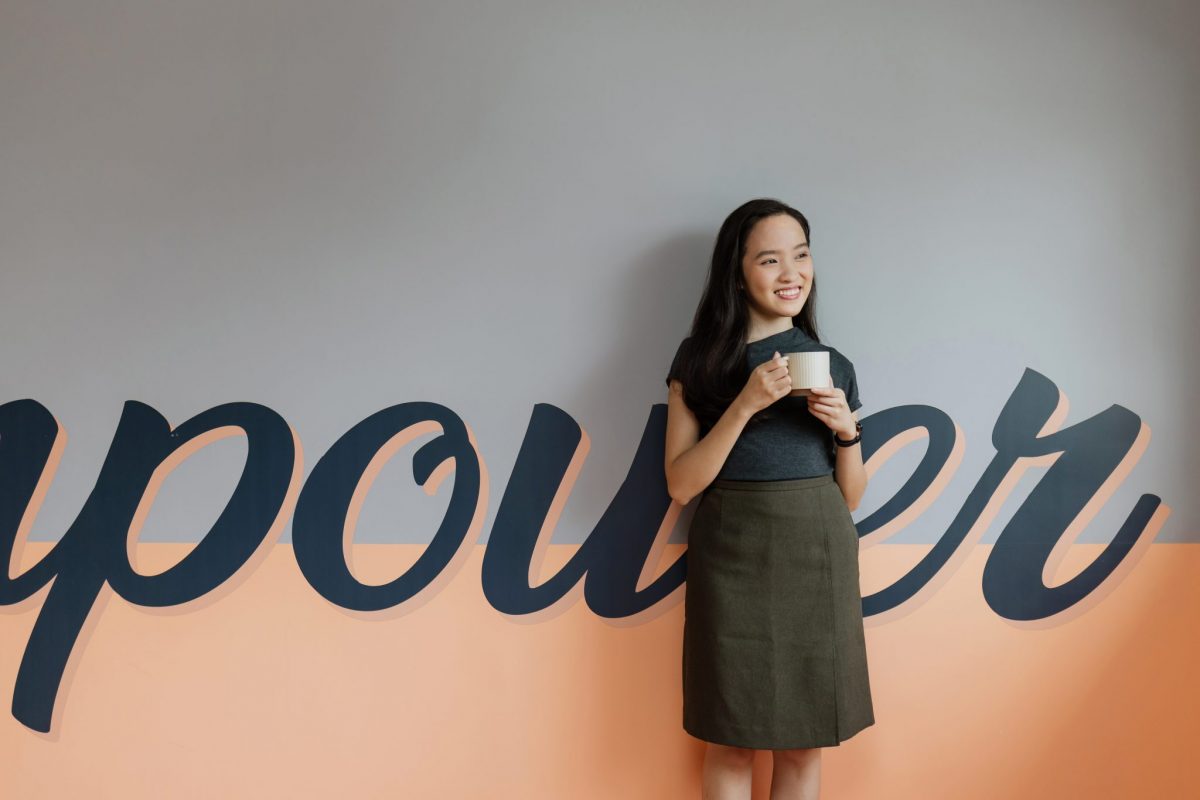 Hannah noted how CUHK Business School supported students who were eager to hone their skills. "I can say that my collaboration, creative and analytical skills improved significantly during my one year with MiM."
Cross-Cultural Exposure Broadens Perspectives
Hannah moved from Canada to Hong Kong to pursue her BBA and later her master's degree. During this time, she pursued an exchange programme in Taiwan and attended an entrepreneurship summer academy in Kazakhstan, where she collaborated with teammates from five regions and countries to conduct sustainability research.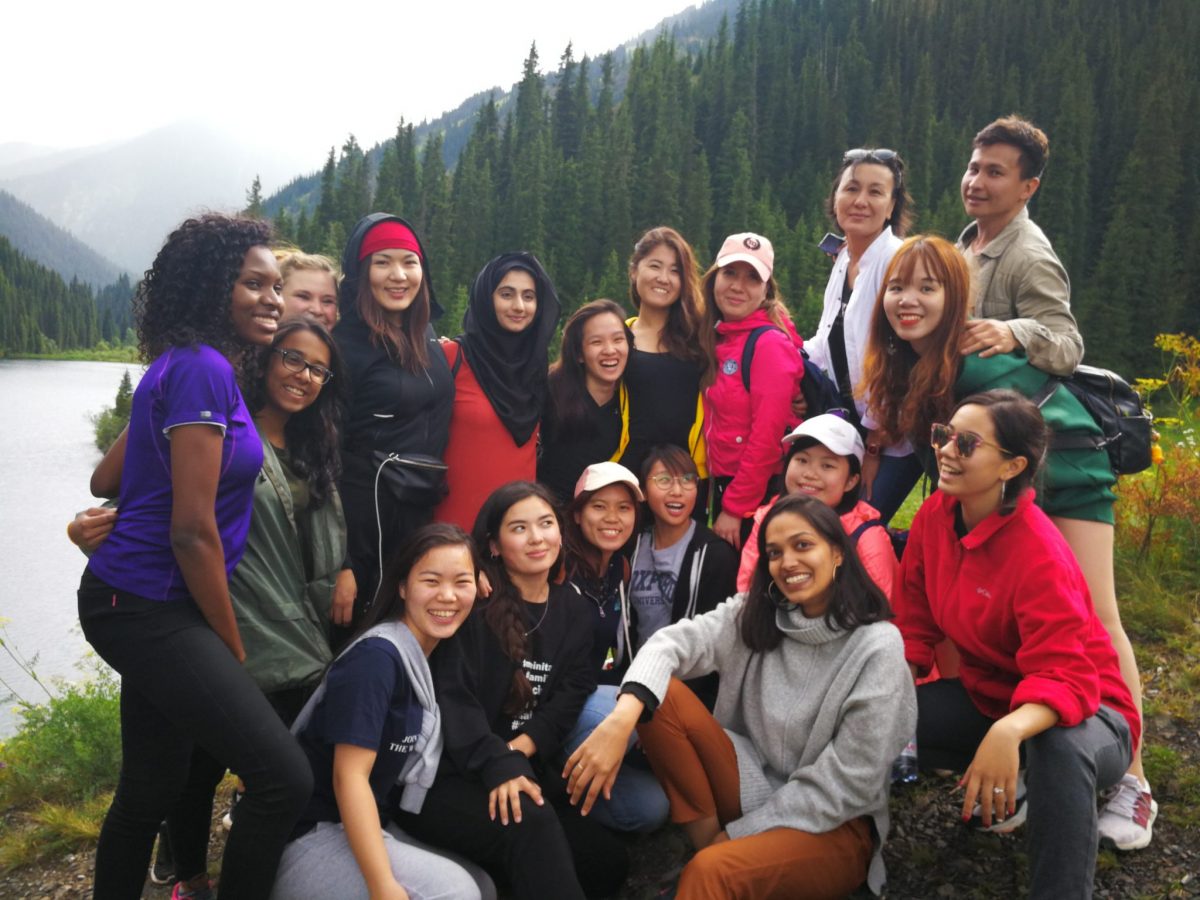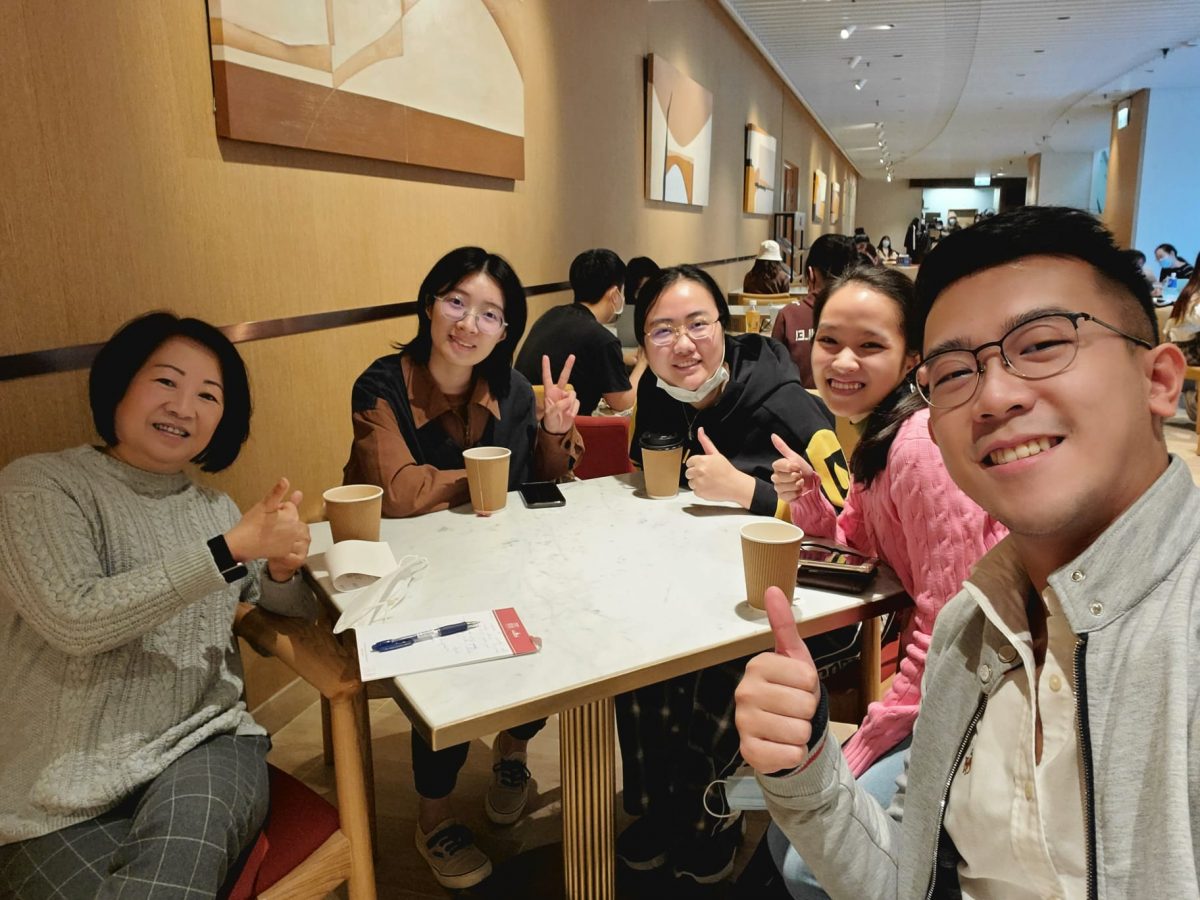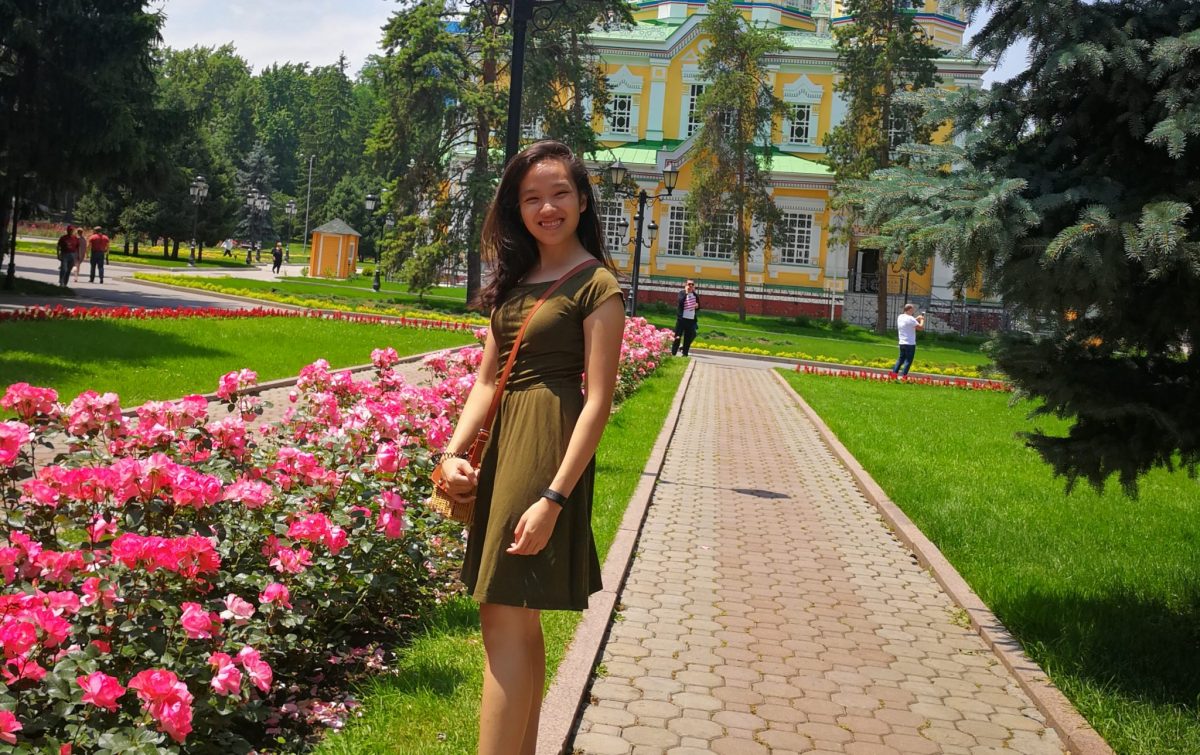 Growing up in international places offered Hannah diverse cultural experiences. She enjoys immersing herself in new environments and meeting new people.
"Being able to immerse yourself in new environments and meet new people is always a blessing. It helps you grow by broadening your perspectives, experiencing different cultures and learning to interact with people from unique backgrounds. Cross-cultural experiences have helped me become much more open to divergent viewpoints and to aspire towards continuous self-improvement."
Pursuing the Next Node of Growth
Currently, Hannah is working with blockchain technology in a professional setting. She aims to further her personal development and challenge herself in all aspects of her life. "I am grateful for where I am in life and will continue striving for positive fulfilment in both my personal life and work."
After living and building connections in Hong Kong for several years, Hannah considers the city to be her home. "Hong Kong holds a very special place in my heart as it is where I've had the most personal growth. Over the next few years, it is here that I plan to continue exploring blockchain, technology development and business growth to develop my career. I know Asia is where I want to be in the future. I look forward to seeing all that is possible for me here."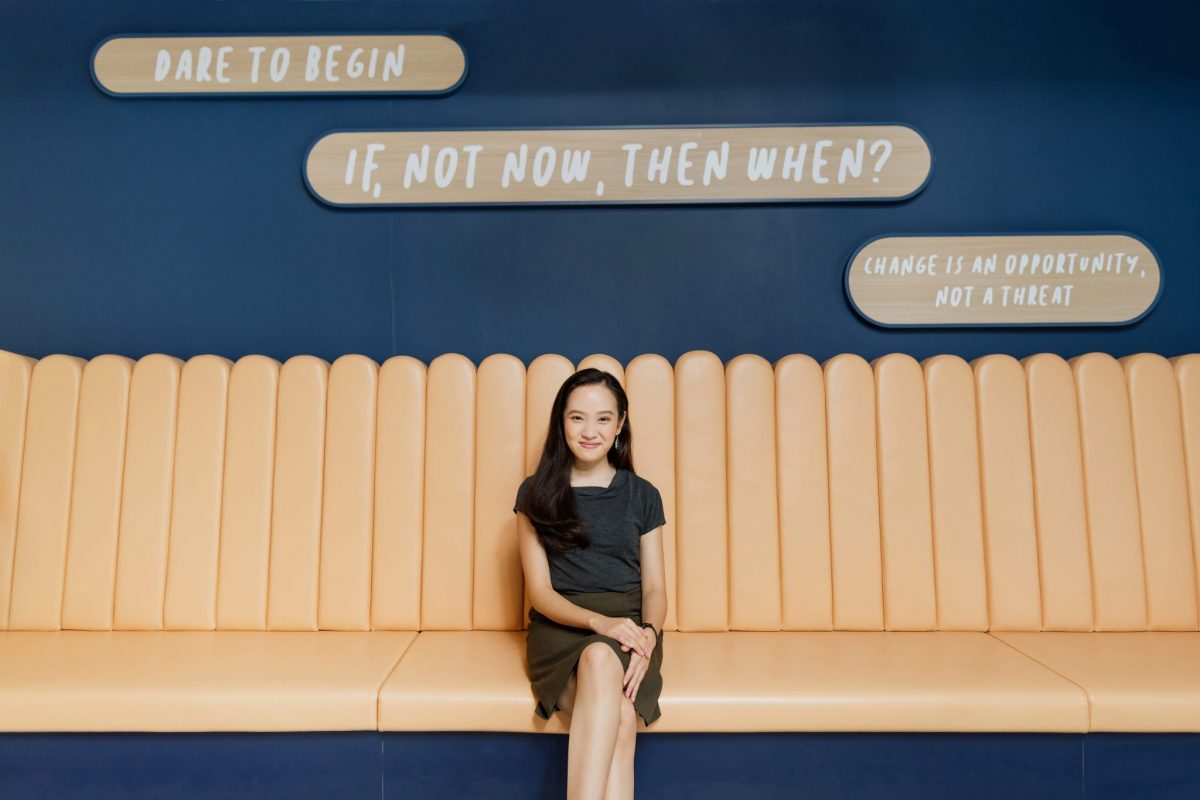 Thinking of advancing yourself in the new normal? Explore what's in your future with CUHK Business School's programmes.